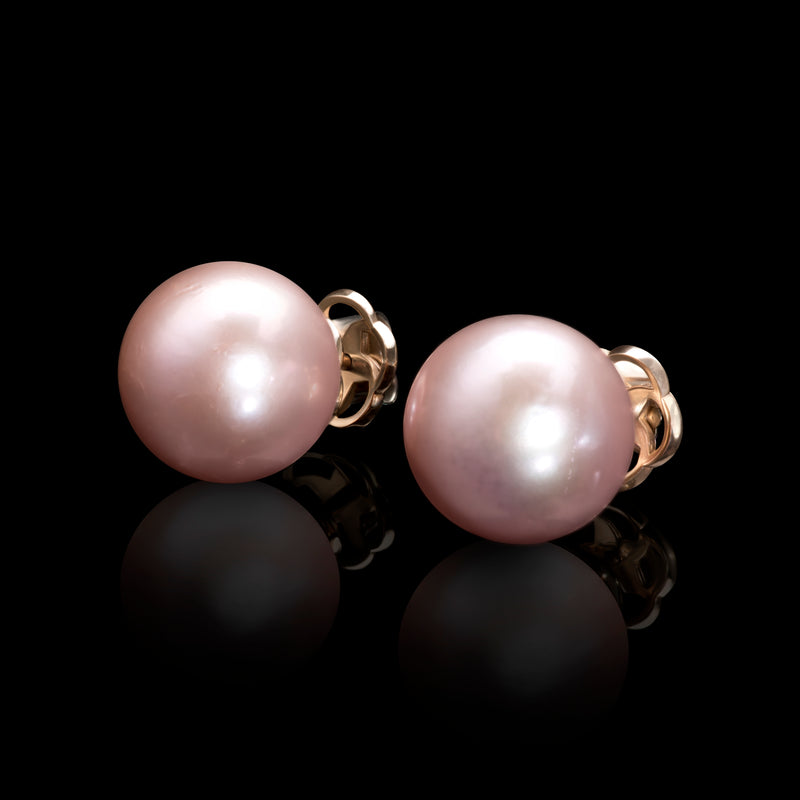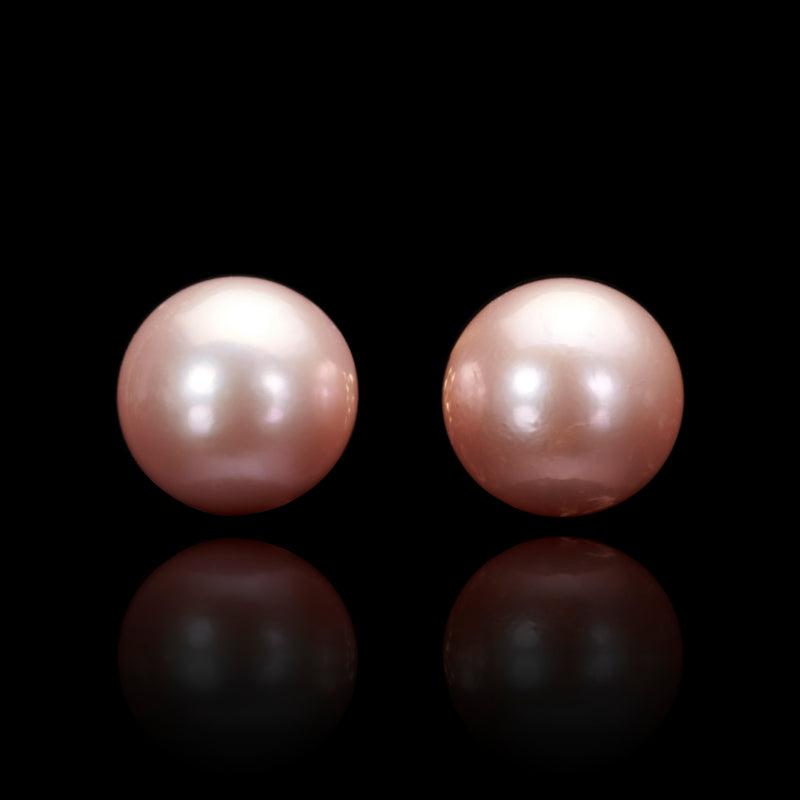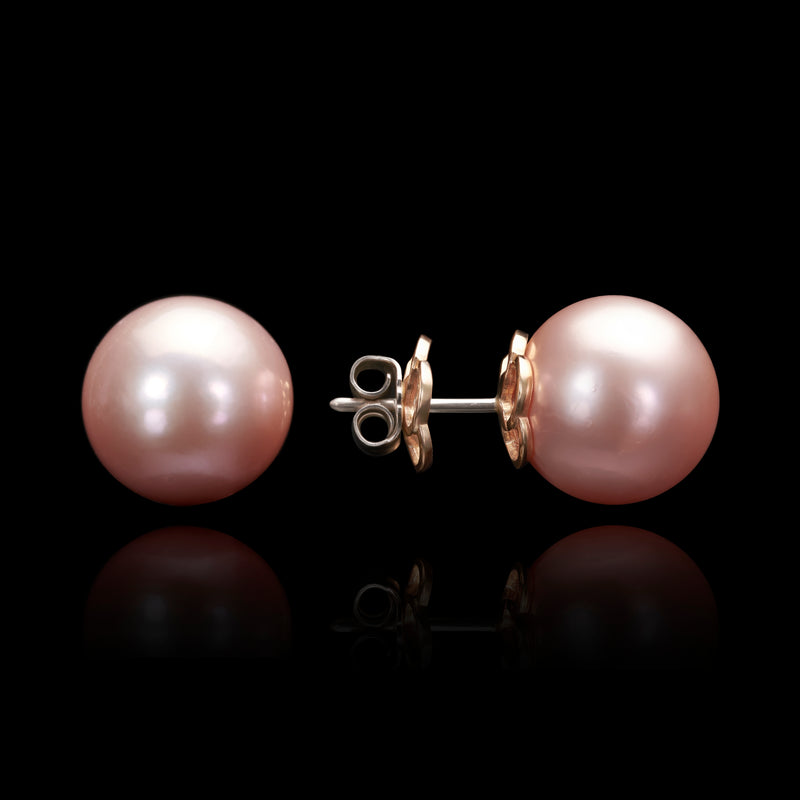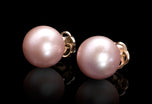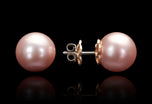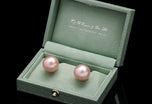 A Beautiful Pair of large Pink Pearl Stud Earrings
This pair of most striking damask pink pearls are 13 to 14 mm in diameter. They are cultured freshwater pearls and were formed in a mussel rather than an oyster. Many cultured freshwater pearls are produced non nucleated and form a wide variety of off round shapes. This pair are nucleated and the resulting pearls are remarkable in their near spherical shape. 
It was their most unusual damask pink colour, and their wonderful lustre that drew our attention to them and we thought that with a combination of 18 carat pink and white golds, we could make a lovely pair of stud earrings. 
The cups to secure the pearls are wonderfully saw pierced to form a twin precious metal tracery screen that is in perfect harmony with the pearls, just a secret treasure for the enjoyment of the owner. 
If you seek a pair of statement pearl stud earrings, do come and see these most individual of pearls.
Please also see the near matching pearl necklace here.
Read more