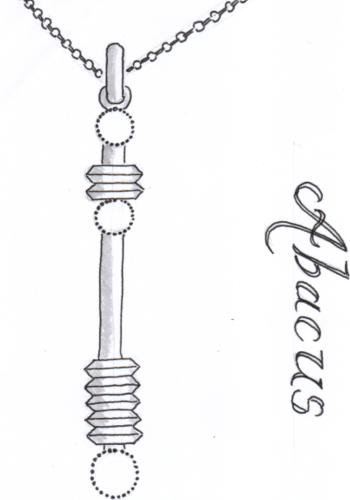 Commission a Jewel
Many people imagine that commissioning a bespoke piece is more costly than choosing an existing jewel, but this is not always so, and we do not charge a service fee for the bespoke process.
It is a very enjoyable aspect of our work and it is very special to form a bond over a design collaboration with a client, working together to transform their dream into a sparkling reality. Whether it be commissioning an engagement ring for your fiancée, an item to mark a special occasion, or a unique anniversary present in the gemstone to mark the year, we can assist and bring your ideas to fruition.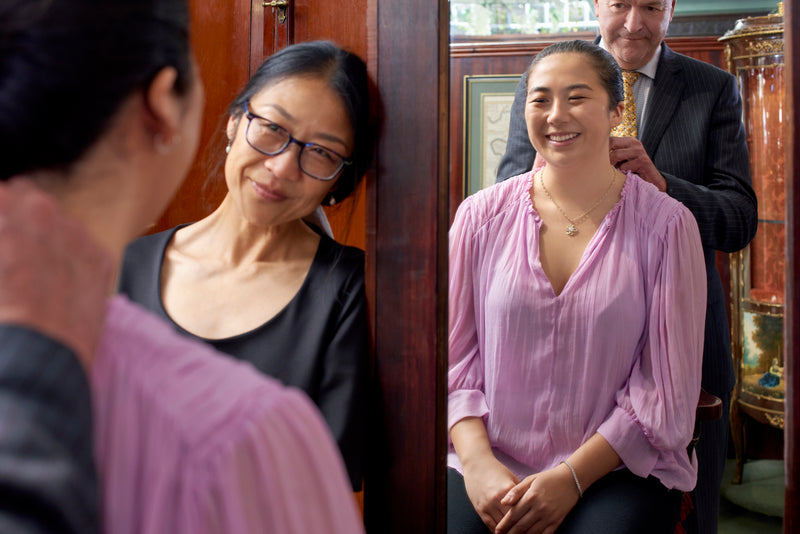 The experience
Having a completely unique and bespoke piece of jewellery made is a very exciting undertaking and the story of its design and creation is something that stays with the finished piece lifelong; enhancing the delight of the beholder and the pleasure that comes from knowing that it was made just for you.
Original paintings, working sketches and drawings are carefully preserved during the work, and are given to the client as a tangible history of the creative process for them to keep with their finished piece.
In a world of mass production.
The co-ordination of brain, hand and eye when working at the drawing board with pencil or fine artist's brush is all absorbing.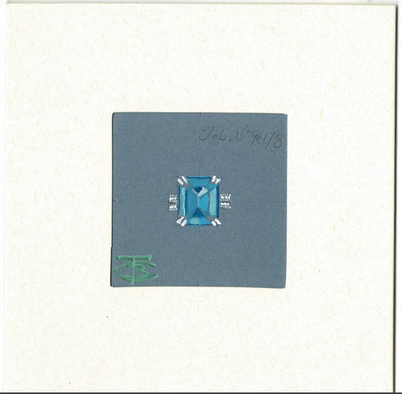 Commission something unique.
The complete freedom of imagination and creativity that comes from deep within, is sometimes referred to by artists and musicians as a state of 'Flow'.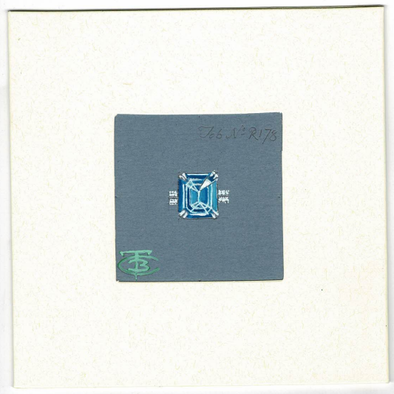 Painted only for you.
For the client, they have a finished project that shows true originality and a painted design to keep with it always, to show the very conception of the idea that has come from an individual artist's thoughts; not a computer.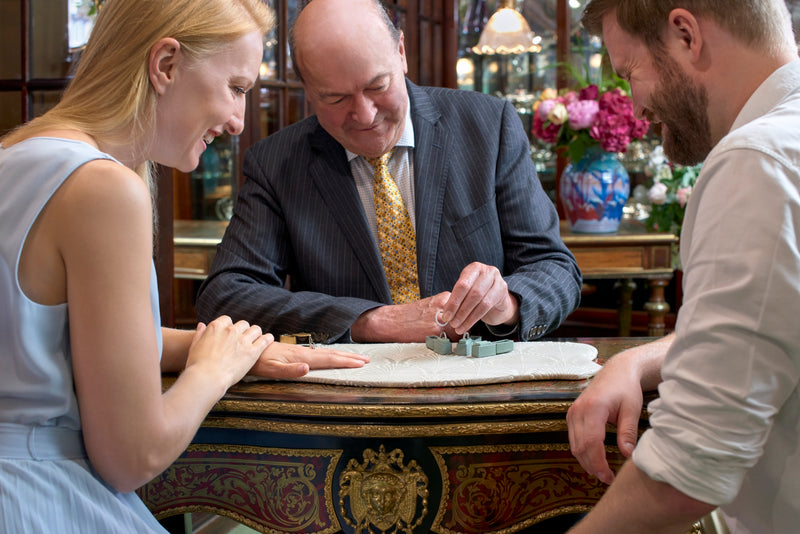 For you
Whether starting with a completely blank canvas or remodelling and reusing gems from an existing piece of family jewellery, we can help and guide you towards the best approach to achieve your vision.
Rest assured at Cousins you will never be hurried to make a decision, nor will we assume that you are familiar with a particular form, style, or technique.
Through our extensive collection of jewellery, we can show you many high quality examples of what can be achieved. So embark on a delightful journey of creativity and make an heirloom with a remarkable story.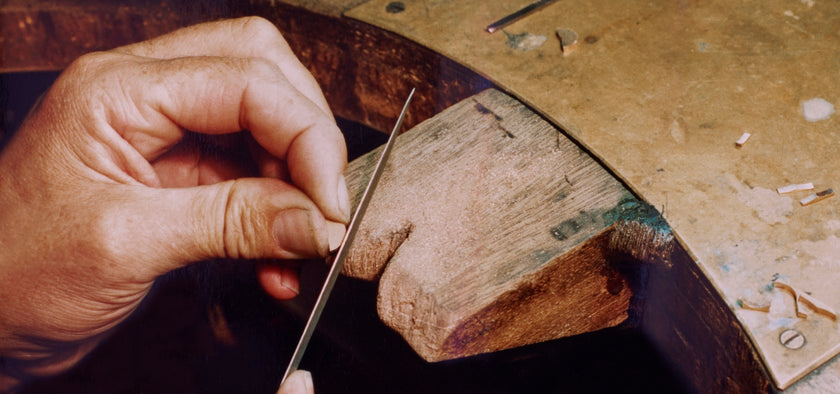 Restoration
We have gathered an awesome group of very experienced, skilled, and highly specialized craftsmen and women who between them can achieve outstanding, sensitive restoration work of antique pieces of jewellery and silver, also more modern work that is of sentimental value.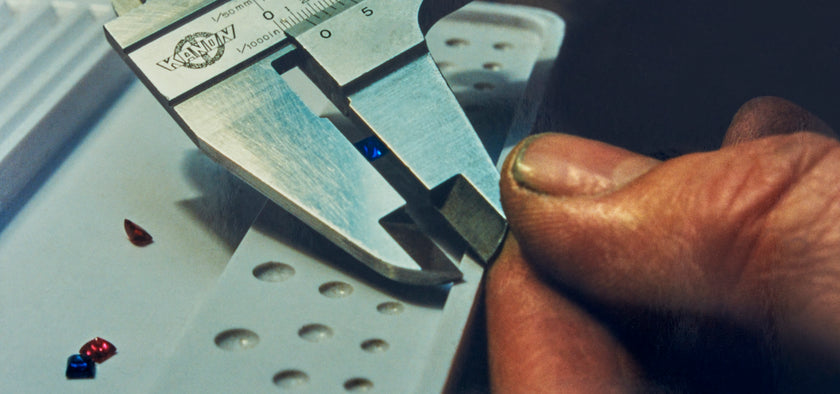 Specialism
Take, for example, the repolishing of an antique sapphire which had very abraded facet edges and an almost frosted overall surface. Through the skill of the Lapidary the original facetting form was maintained, with each and every facet repolished. The finished result was breathtakingly beautiful, revealing once more the vibrancy that had been imparted by the original Lapidary over 150 years ago.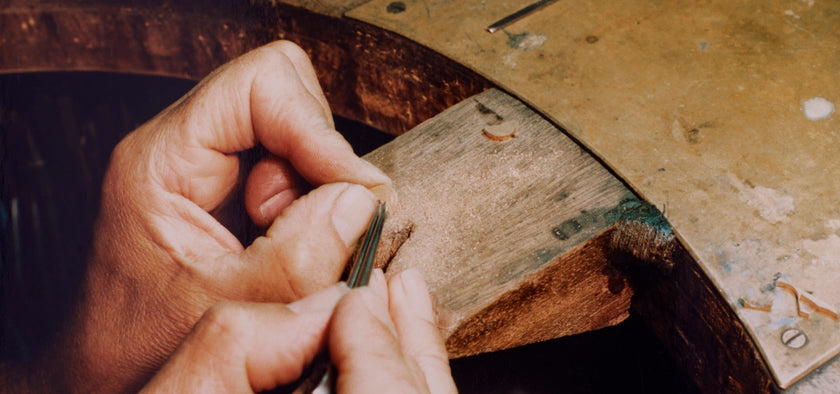 Conservation
We are greatly aided in this work by a remarkable archive of antique and period precious metals, alloys, parts, fittings, gems and pearls that have been carefully collected, preserved, replenished and curated since the beginning of the 20th century.
Working with sometimes unpredictable antique materials can be challenging, and is not without hazard, but the satisfaction of a successful outcome can be very uplifting.
Sentiment in a new form
We will gladly advise on the restoration of your treasured piece.
Perhaps you have a precious ring that is greatly sentimental just residing in a box. We will be very pleased to look at it, to help and guide you as to the possibilities of finding a new use for something you hold very dear.
 We are often able to reuse sentimental family gold or platinum, sensitively transforming something very precious that is not being worn, into a new form that you can treasure, wear everyday, and that can still hold those memories but in a form you can keep with you.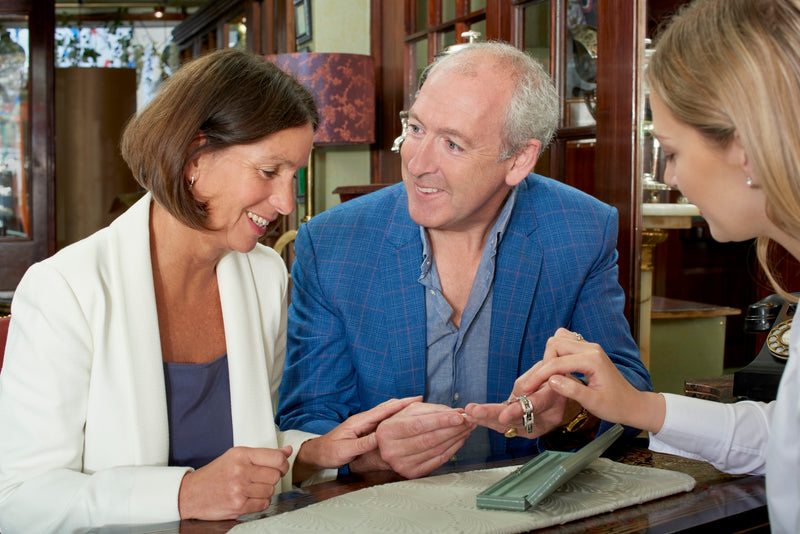 Part Exchange
If you have enjoyed looking at our creativity and have fallen in love with a Cousins jewel, do remember that we will always consider other pieces of jewellery, gold coins, or silver hollowware and flatware in part exchange.
Of course, we cannot promise to be able to take your articles, but will gladly try to help you acquire something wonderful with a transaction fair to all concerned. 
Why not transform the silver hidden in the loft, that has not seen the light of day for years, into a scintillating new heirloom, that will bring delight every time it is worn?
Commissions
Commissions are an enjoyable aspect of our work and it is very special to form a bond over a design collaboration with a client, working together to transform your dream into a sparkling reality.
Please see below a small selection of items that we have made, that we hope will inspire you with your own special project.