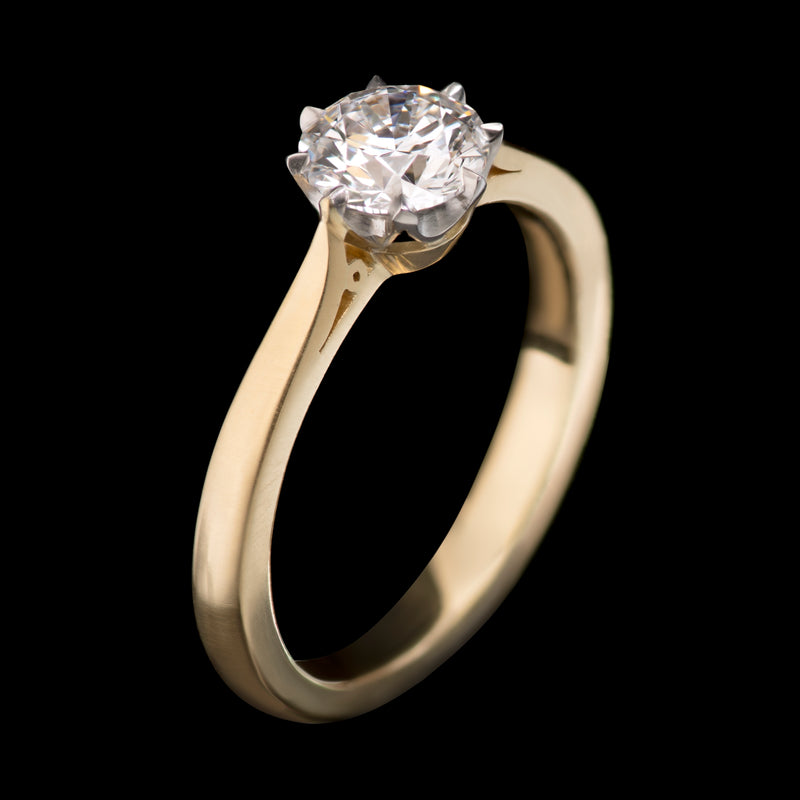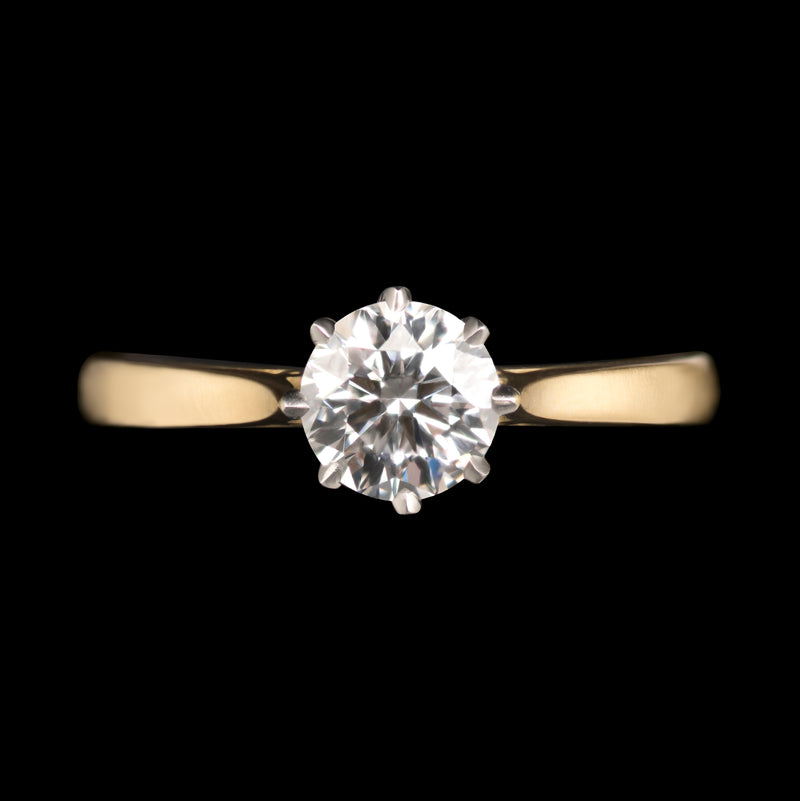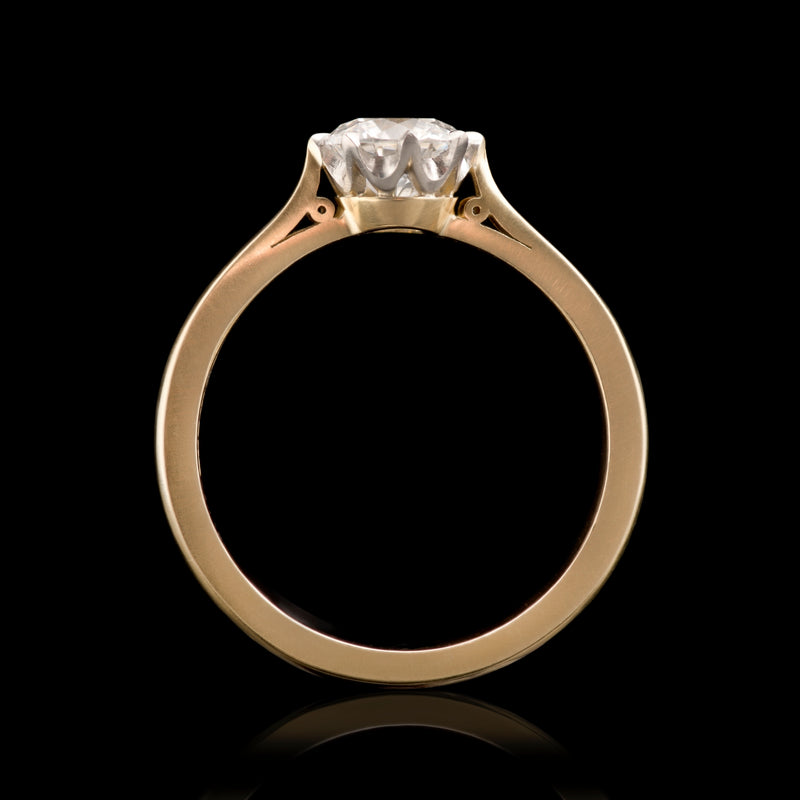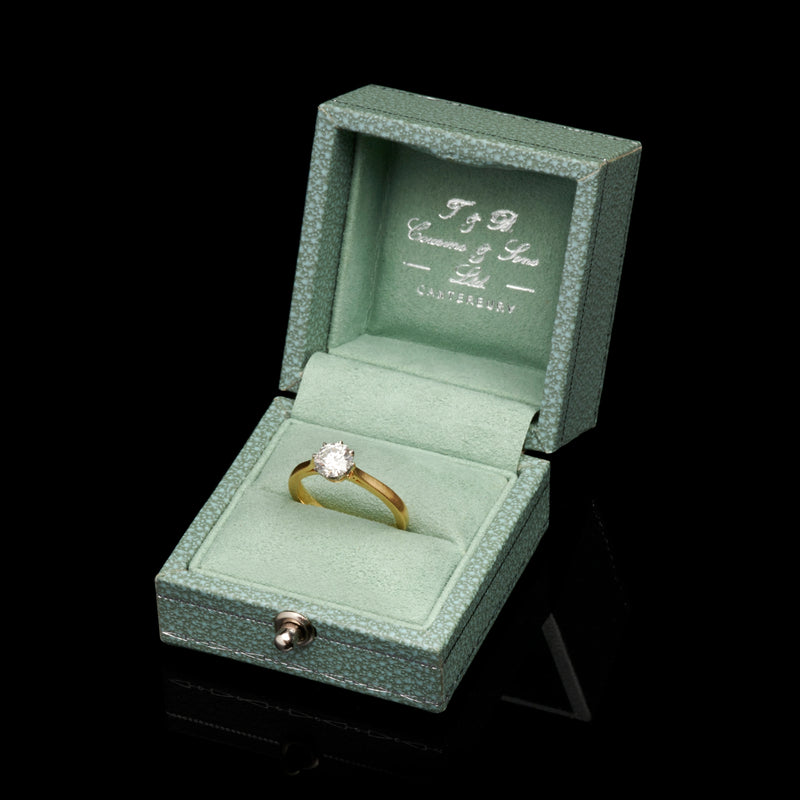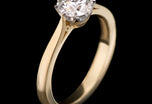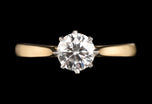 A Brilliant cut diamond single stone ring
Many jewellers consider the mount of a single stone ring to be little more than a holder for the diamond, hence many single stone rings are made using mass produced mounts or components.
This ring is really quite different, in that it has been individually crafted entirely by hand specifically for this stunning diamond, using skills and techniques unchanged since our Grandfather's time. Excellence in simplicity, unadorned elegance. 
The platinum collet has been wrought as a steep taper that closely conforms to the pavilion underside of the diamond, which is set with eight 'bird's beak' claws to be as low as possible to the finger. The shank is all 18 carat yellow gold with subtly curved 'swan neck' shoulders. When on the hand, all you see is the brightness of the diamond, with very little of the functional, supporting platinum. This is unusual with single stone diamond rings and is rarely seen nowadays, this skilled craftsmanship is something to be treasured and appreciated. 
The brilliant cut diamond is E colour (exceptional white) VS2 clarity and weighs 0.82 carat. It is a certificated stone. 
This ring will bring a lifetime of delight, every day. 
Read more