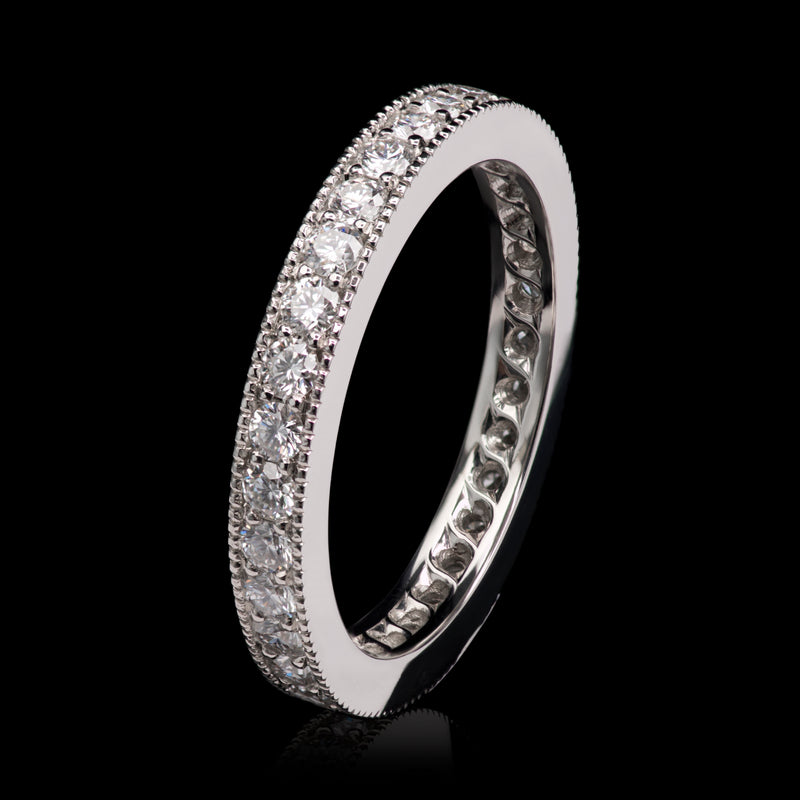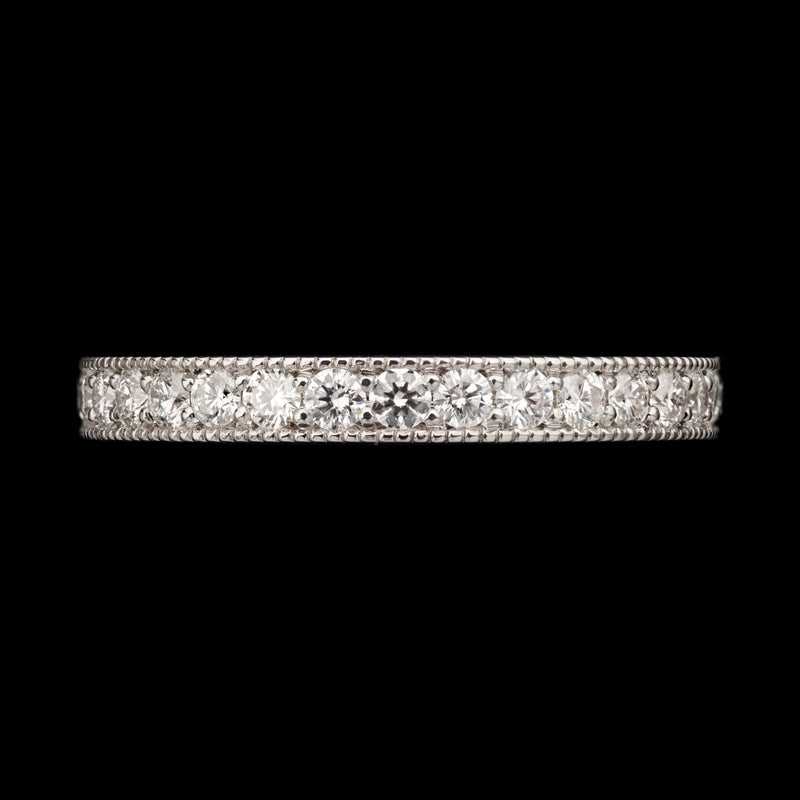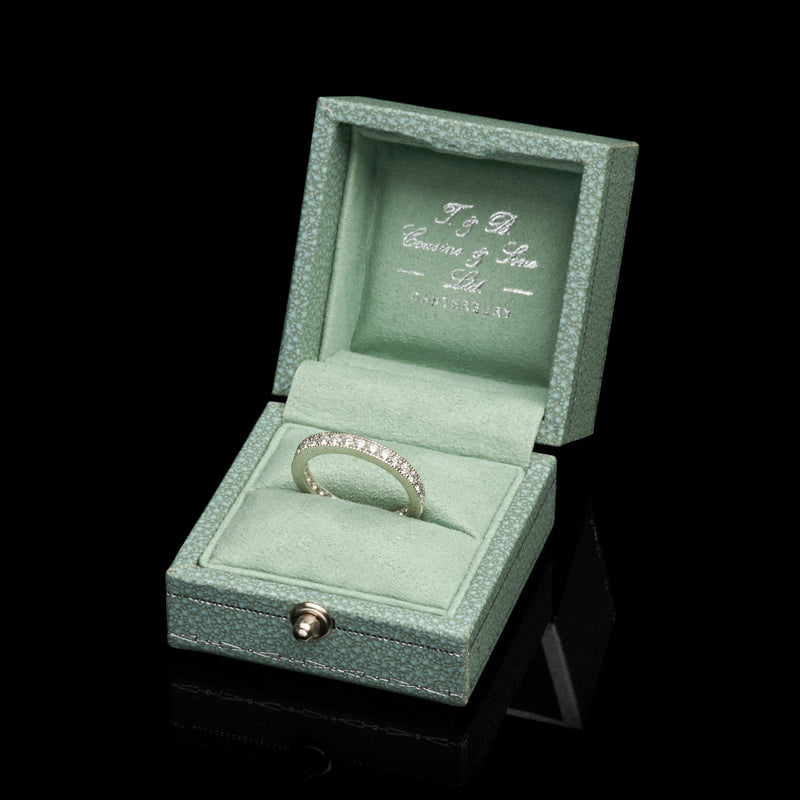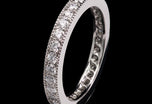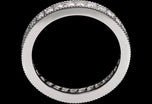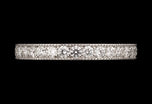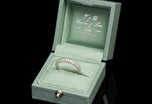 A Classic Cousins Diamond Full Eternity Ring
We have made this pattern of ring unchanged for a very long time indeed. Our Grandfather created this design in the 1930's and it has proved a most reliable and enduring form.
This particular example has 32 brilliant cut diamonds with a total weight of 0.92 carat, all are E colour ( Exceptional white ) VS clarity.
The ring is all platinum and crafted with great precision; the diamonds touch one another forming an unbroken ribbon of scintillation encircling the finger. 
It has a true jewel like inner surface as each diamond has a wonderfully pierced aperture, forming a delightful internal frieze. 
A jewel in every sense, usually made bespoke to finger size, please allow nine weeks.
Read more
Product Reference: 011 006 0094
£3,200.00