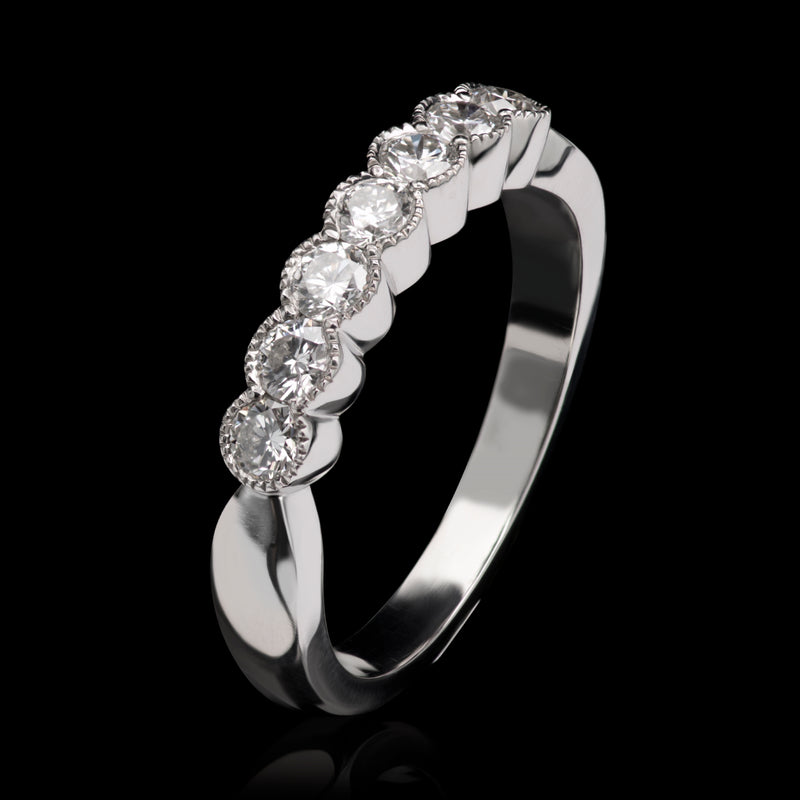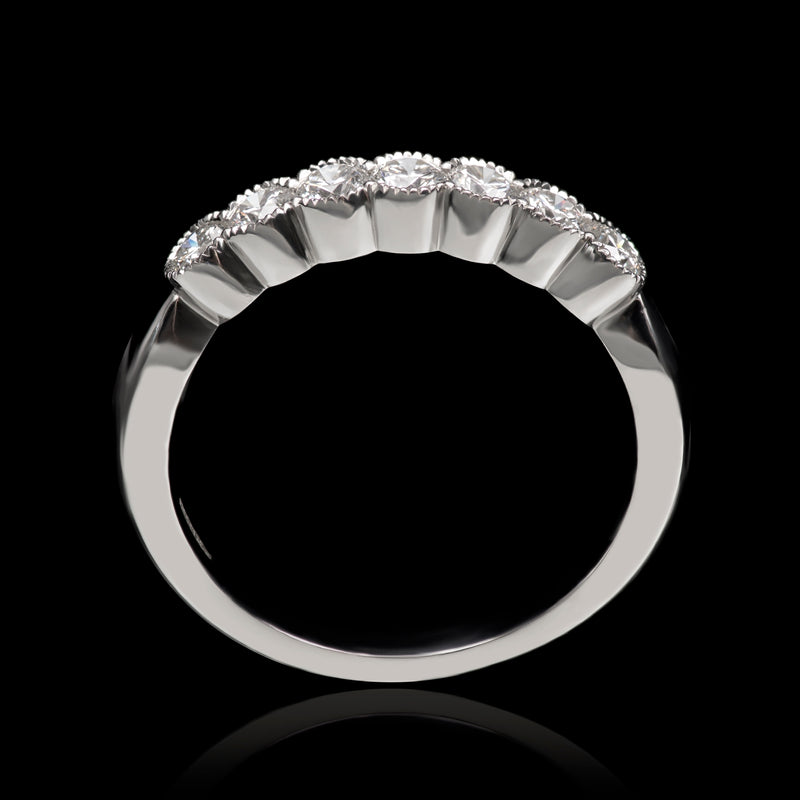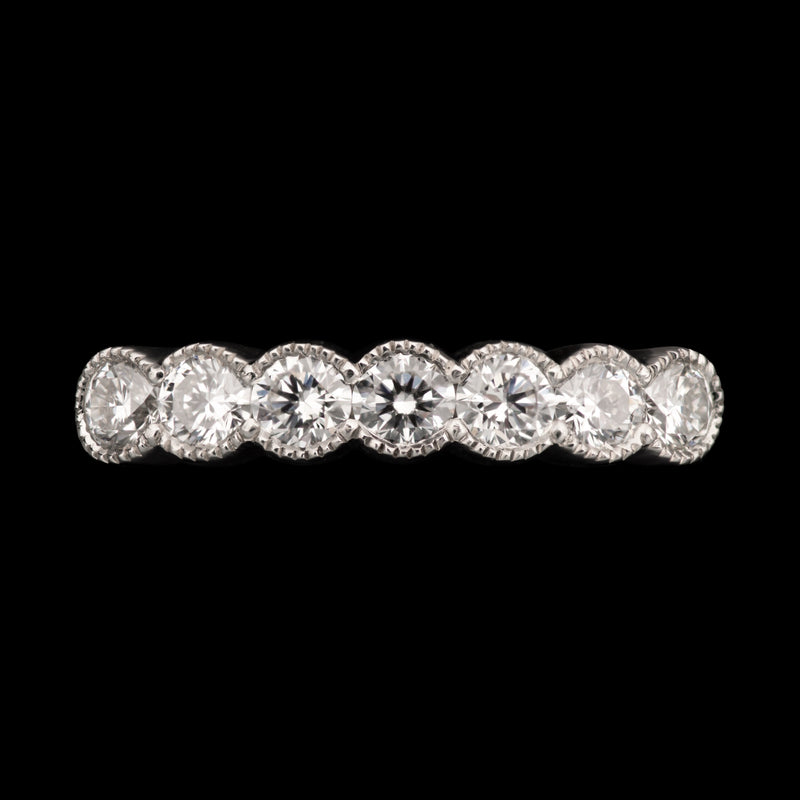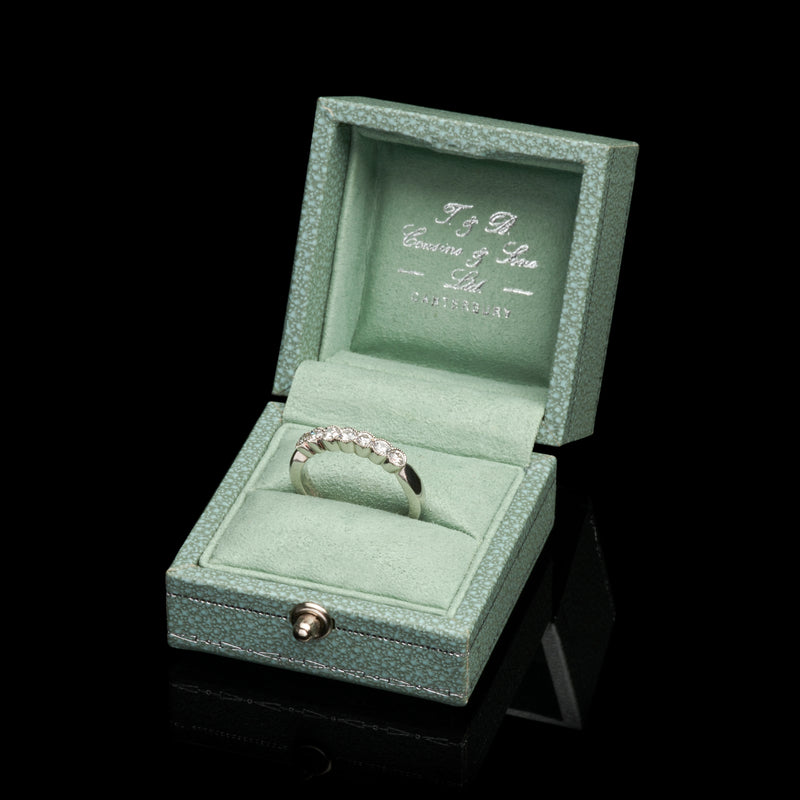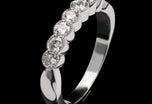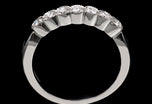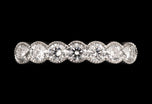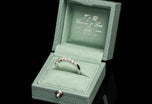 A Classically Elegant Seven Stone Diamond Half Hoop Eternity Ring
The beauty of this ring comes directly from the care and great skill of the setter. The seven brilliant cut diamonds weigh 0.72 carat in total, all are E colour ( Exceptional white ) VS clarity, they are set so closely together that they 'kiss' one another. They are framed by a wonderfully precise scalloped millegrained setting edge. The ring is all platinum.
Do take a moment to study how the platinum edge has been worked in the 'fishtail' clefts between each diamond, no platinum is added to form these grains, only the existing metal in the setting edge is worked, entirely by hand, to produce this very accurate, and delightful form of setting.
Simplicity itself, beautifully executed.
Read more
Product Reference: 011 027 0005
£3,545.00