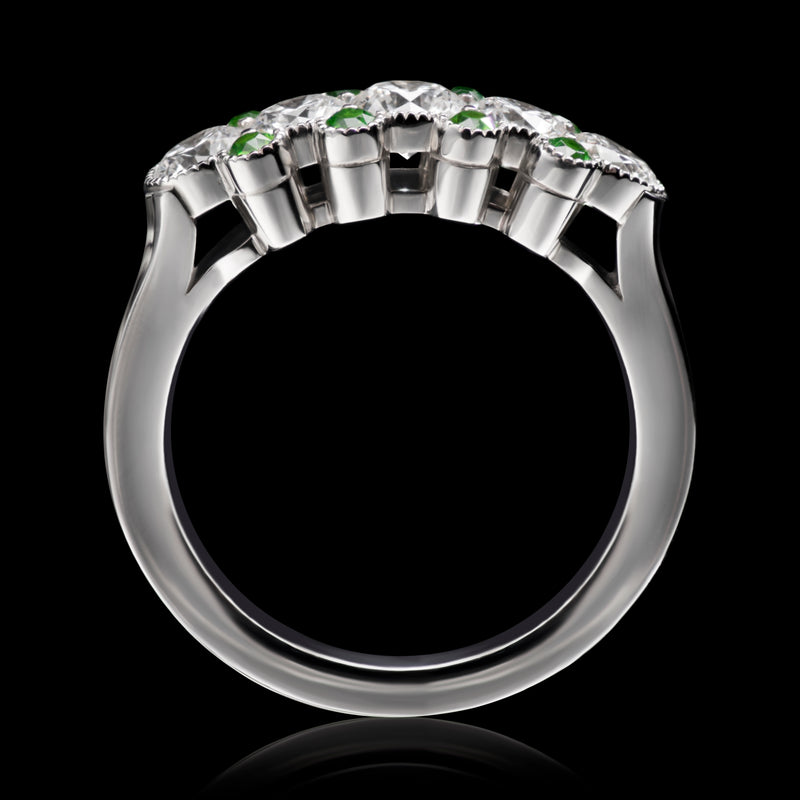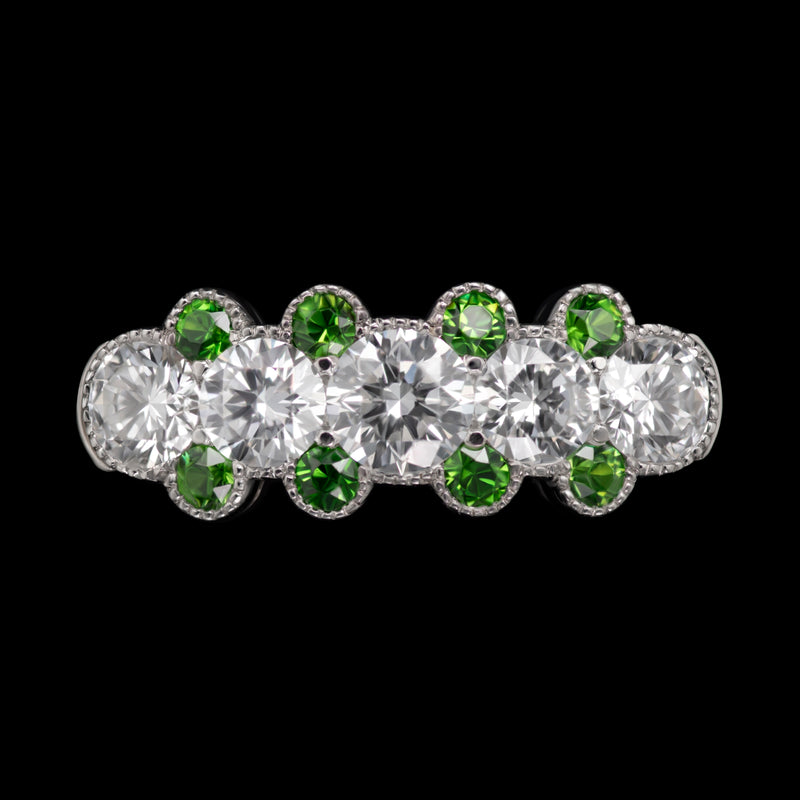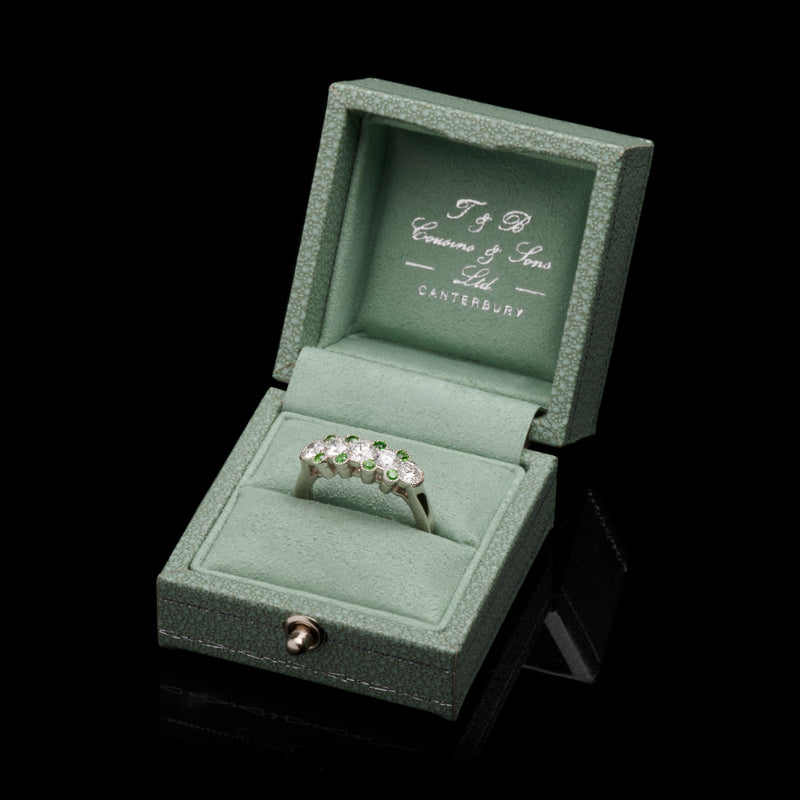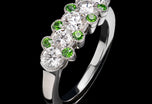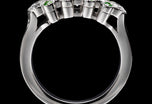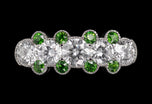 A Cousins Diamond Five Stone Half Hoop Ring with Demantoid Garnet Points
This beautiful ring has a strikingly fresh combination of exceptionally white diamonds with the fantastic vibrant green of these very rare Demantoid Garnets. 
The all platinum ring has a modern twist to a favourite antique form, with larger fishtail tapered flutes to accommodate the Demantoid Garnets. We have also made an all diamond sibling number 011 005 0036 MS 4308 which is equally lovely. 
The five brilliant cut diamonds weigh 1.23 carat in total, all are E colour ( Exceptional white) VS clarity. 
The eight Demantoid Garnets weigh 0.36 carat, and there can be very few gems that can compete with them for sheer Zip and Zing! Demantoid Garnet has an even greater dispersion than that of diamond. 
Take five and study this most unusual half hoop with the magnification function, it rewards close inspection.
Size N 1/2. 
Read more
Product Reference: 021 008 0028
£9,750.00