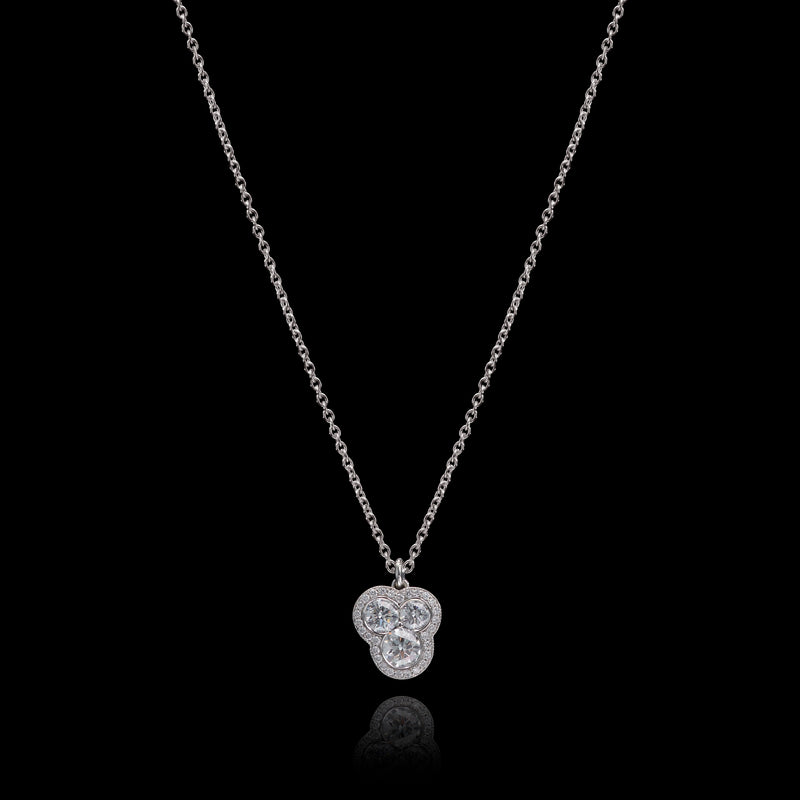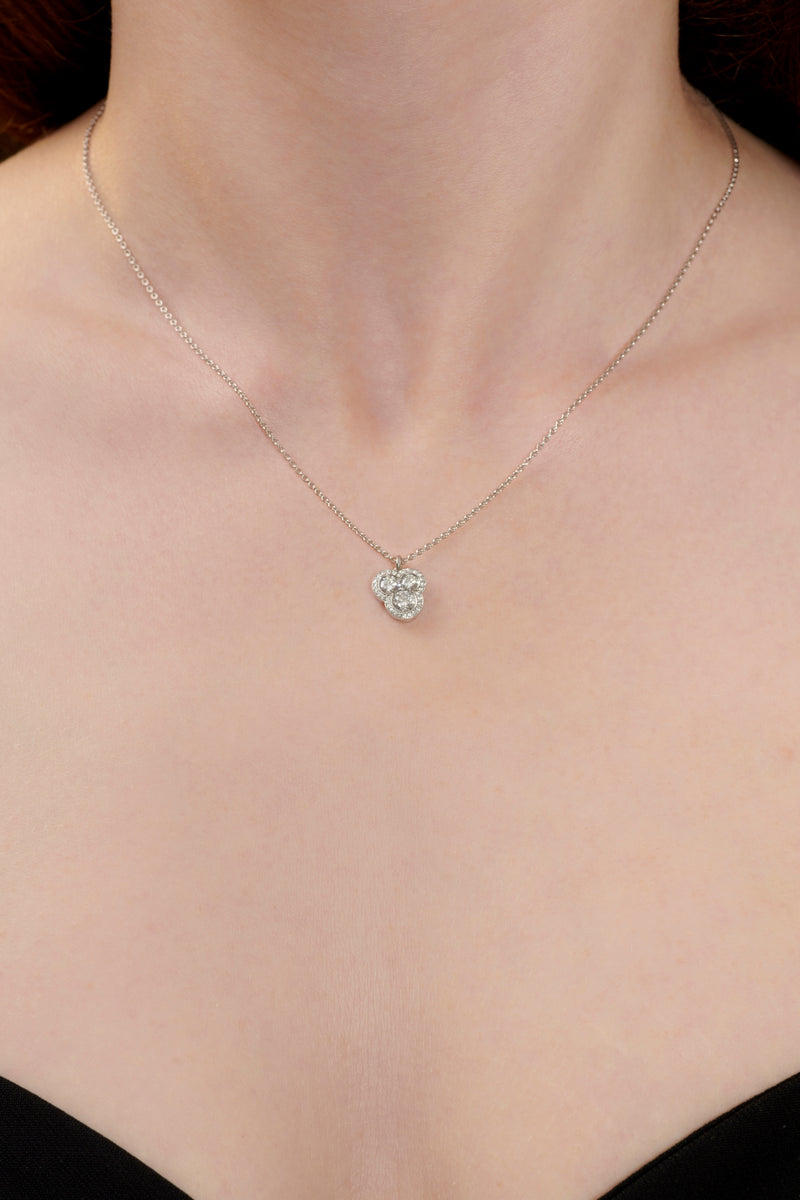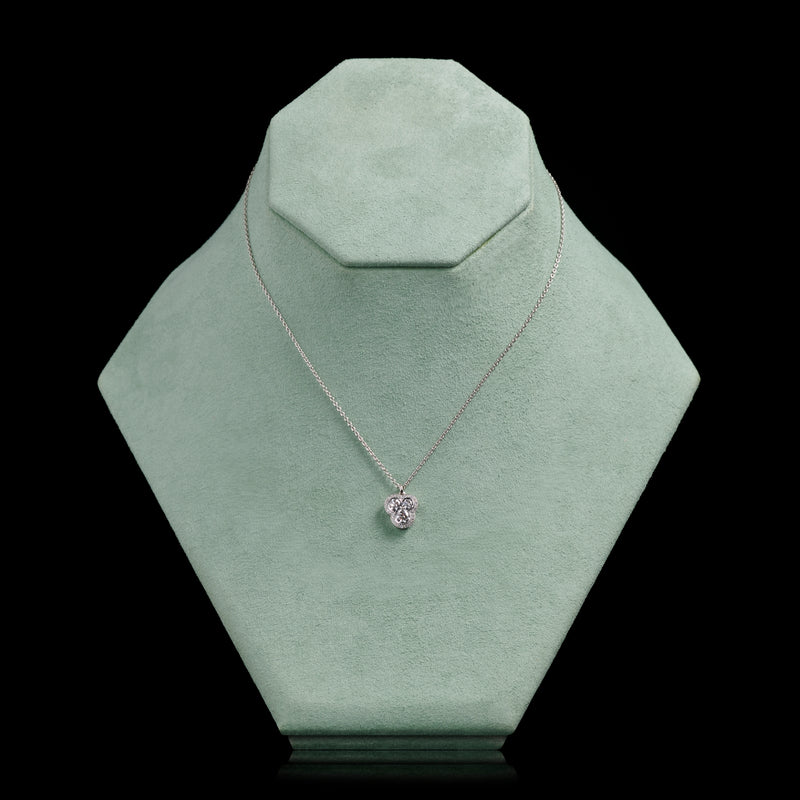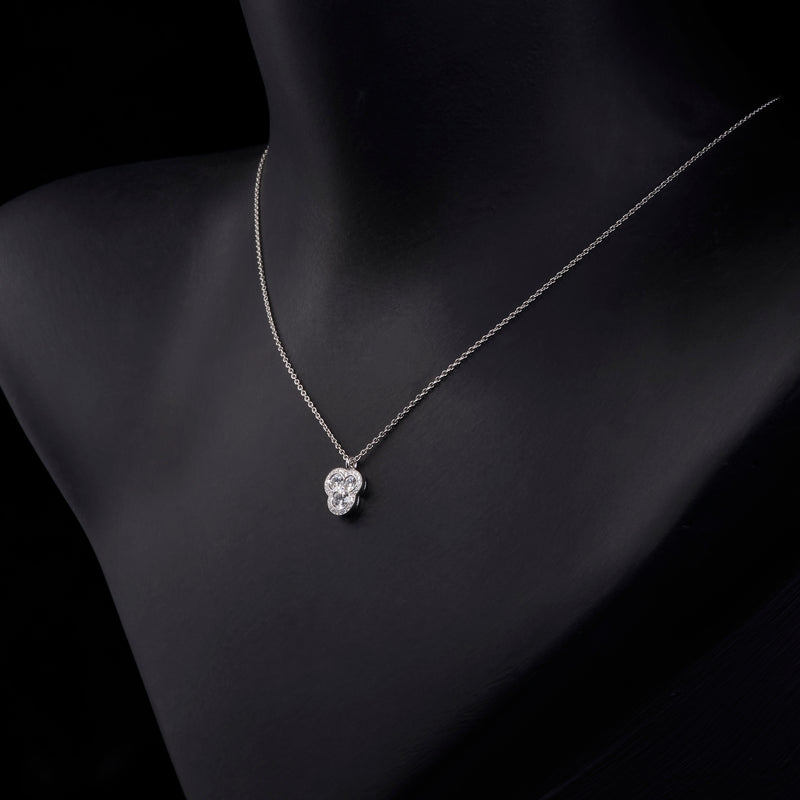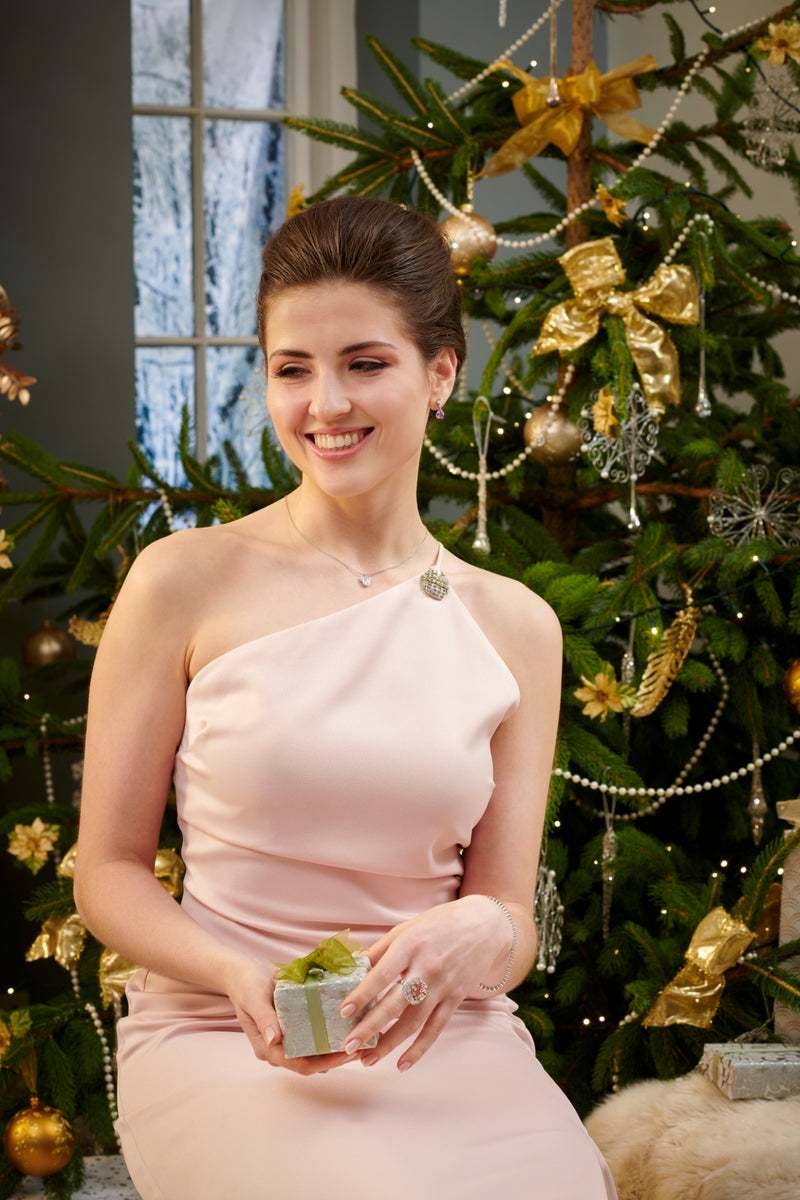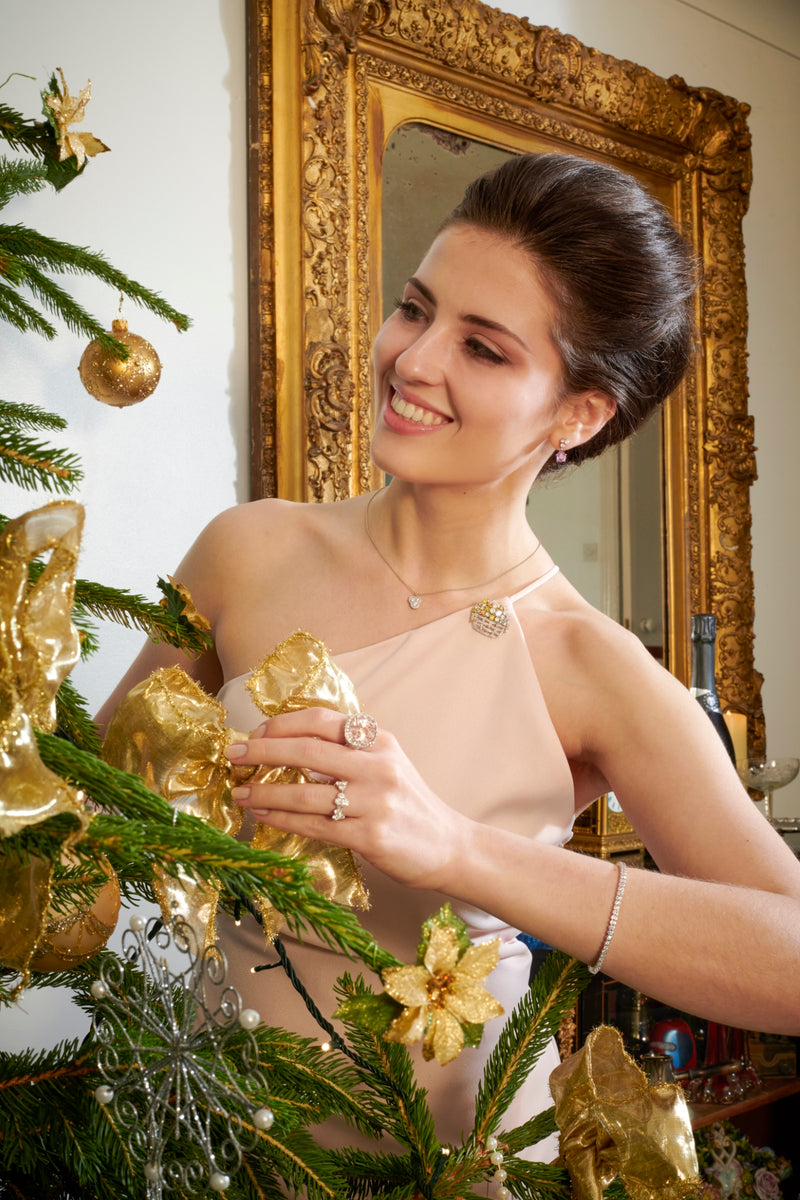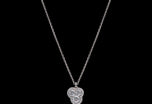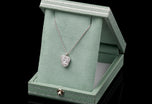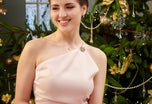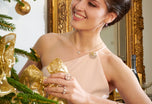 A Cousins Diamond Trefoil Cluster Pendant
This little jewel of a pendant is Nigel's sixth variation of our trefoil family. All the diamonds are E colour ( Exceptional white ) VS clarity. The three principle brilliants weigh 0.59 carat total and are set with a beautifully precise diamond surround with 29 brilliants, each with a tolerance of one hundredth of a millimetre, total weight 0.28 carat. 
The pendant and chain are all platinum, and the heft of the platinum in the pendant ensures that it sits to perfection. 
An asymmetric outline that is so pleasing to the eye is somehow absolutely enchanting, and yet so seldom seen in a pendant. 
It is sure to bring a smile each and every time it is worn.
We have also made a slightly smaller pendant, where the three principle brilliants weight 0.39 carat total and are set with a diamond surround totalling 0.07 carats. 
Read more
Product Reference: 071 025 0003
£5,995.00