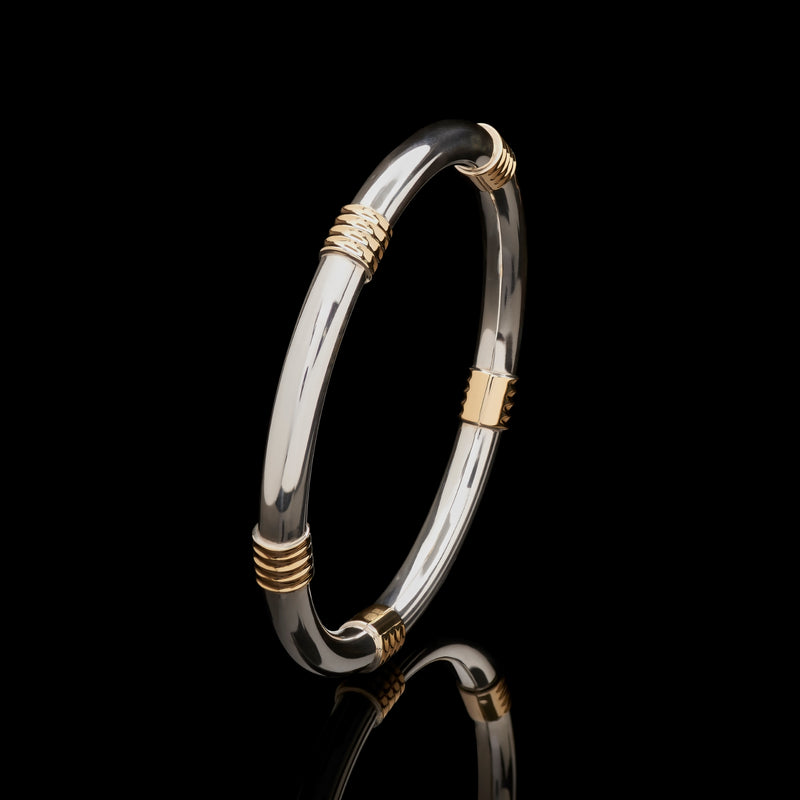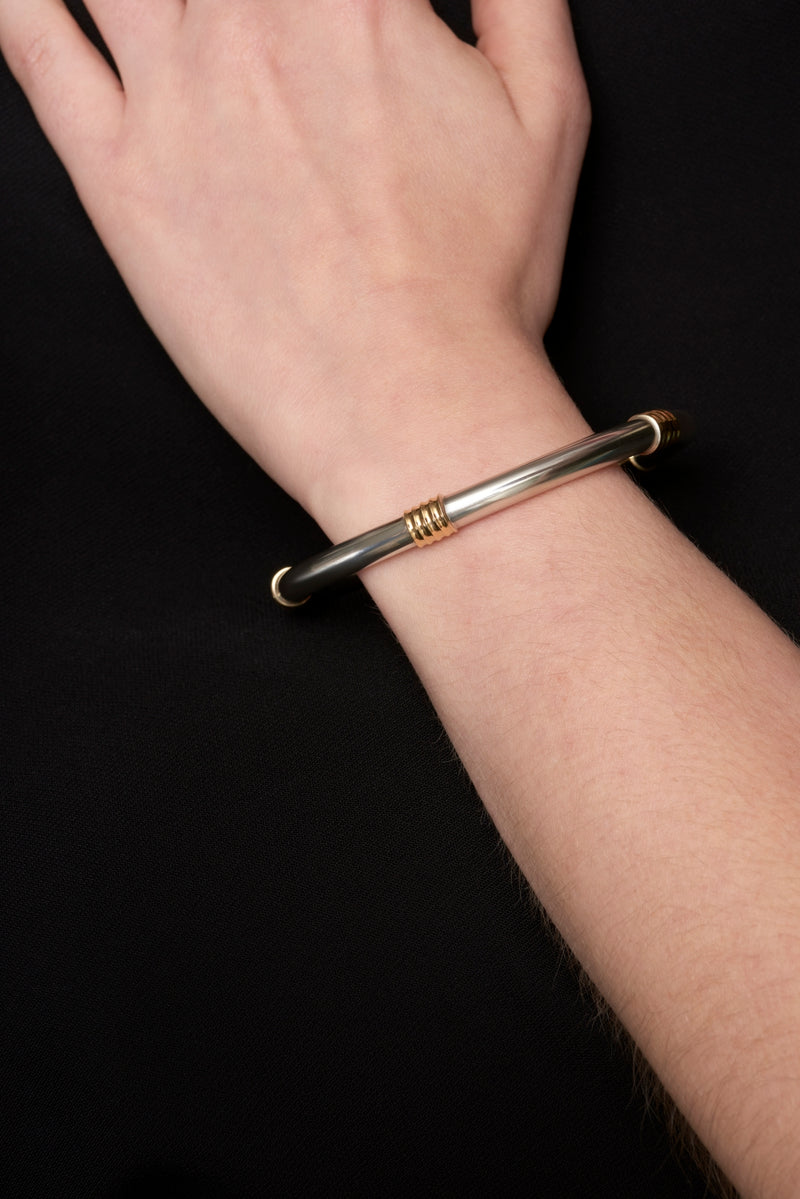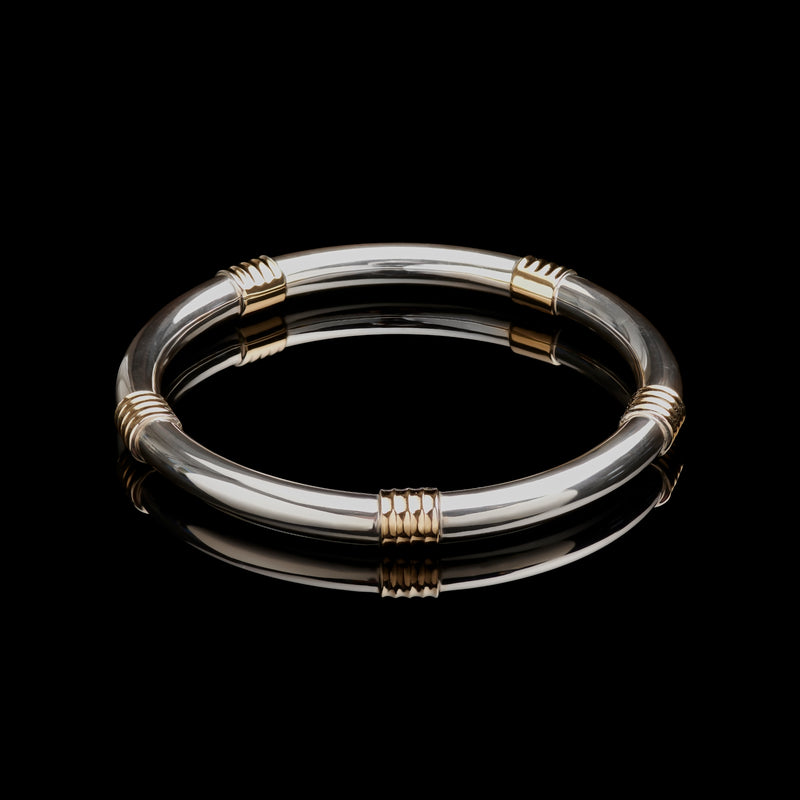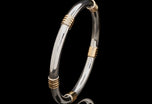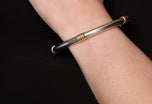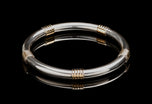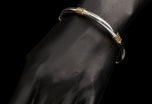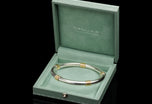 A Cousins ONE IN FIVE. A solid silver & 18 carat yellow gold bangle
We have made the ' ONE IN FIVE' bangle for almost a quarter of a century. It is wrought from solid silver with applied 18 carat yellow gold fluted sleeves.
Beautifully stylish, but also incredibly resilient and robust, it can be worn and really enjoyed for a lifetime, and looks even more lovely as it acquires a soft mellow patination.
Ladies who own a 'ONE IN FIVE' tell us they simply love them, often saying it is their favourite piece of jewellery.
Why not treat yourself to a
' ONE IN FIVE'
, untouched by the whims of fashion, a true friend for life on your wrist.
Read more
Product Reference: 417 078 0005
£1,650.00