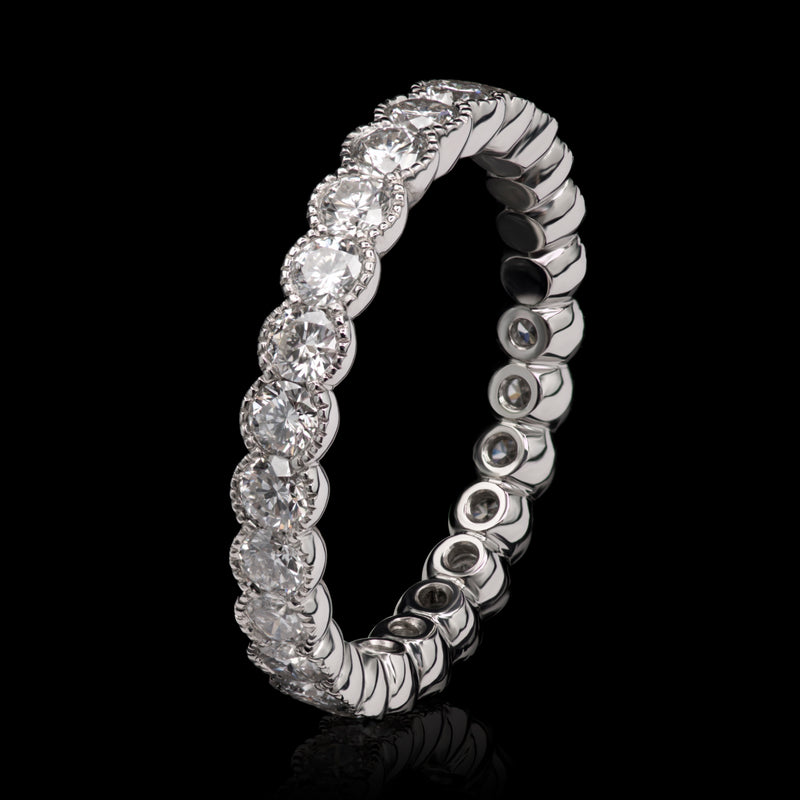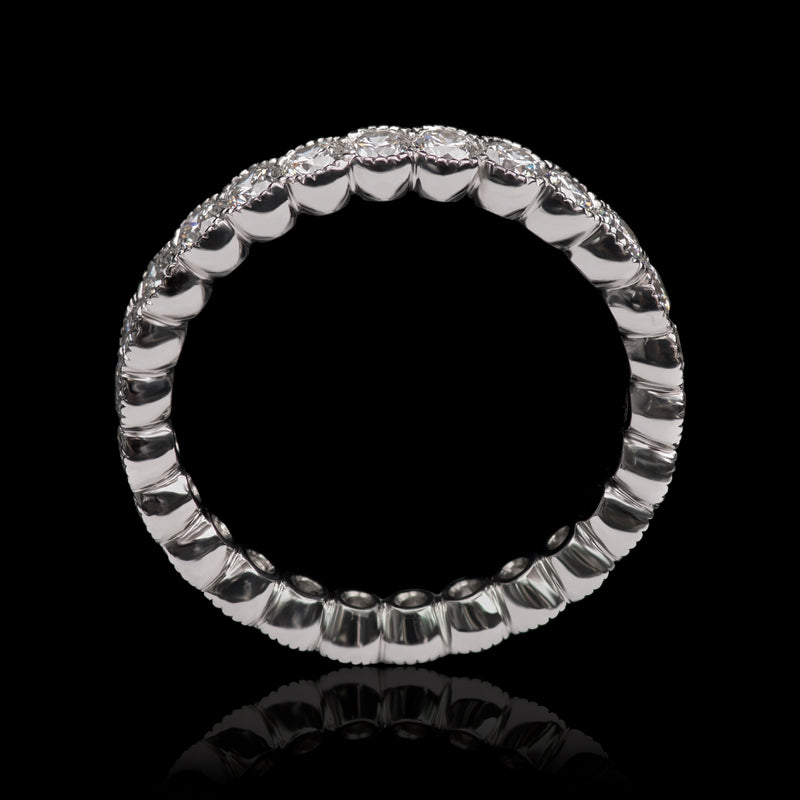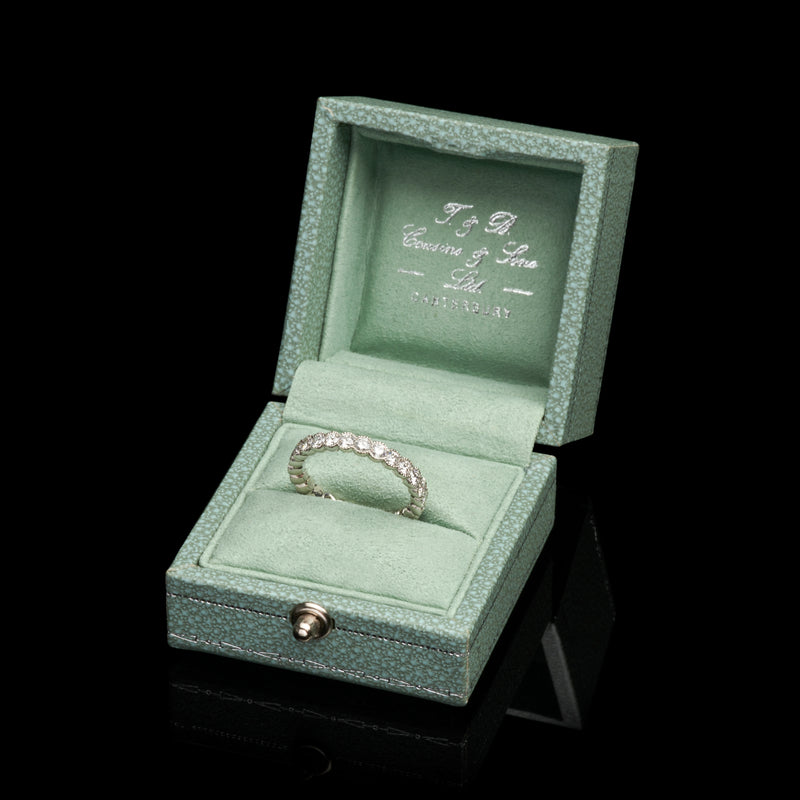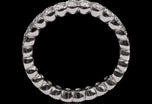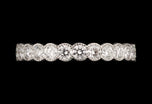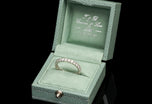 A Cousins Scalloped Edge Diamond Full Eternity Ring
This ring has 26 brilliant cut diamonds that weigh 1.54 carat in total, all are E colour ( Exceptional white ) VS clarity. Usually made bespoke to finger size, so please allow nine weeks. 
It is crafted with the greatest care to ensure that the diamonds just 'kiss ' one another, creating a complete line of sparkle that wraps around the finger. 
The ring is all platinum, with tapered scalloped form; the diamonds so beautifully and precisely millegrain set, are visually projected by the shadow cast upon the finger beneath the tapered sides. 
This ring is a little circle of enchantment!
Read more
Product Reference: 011 006 0095
£4,450.00