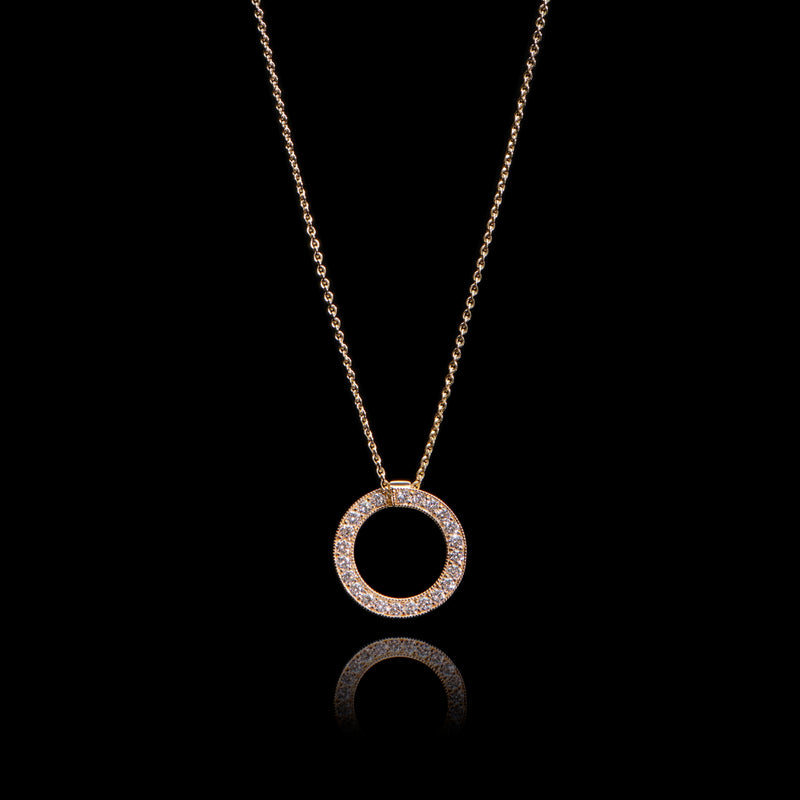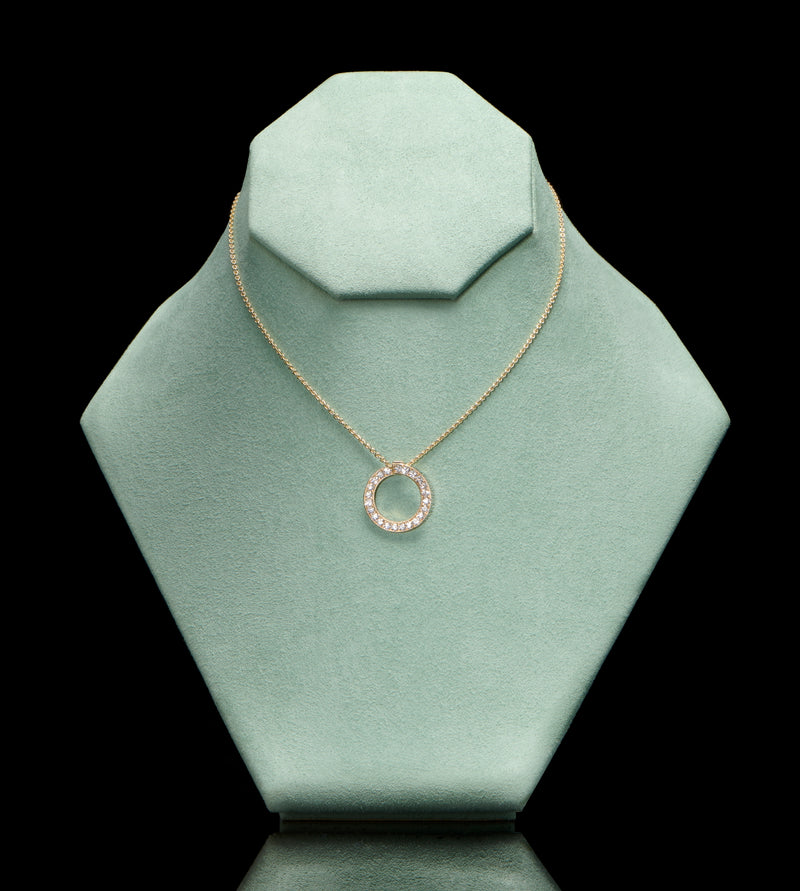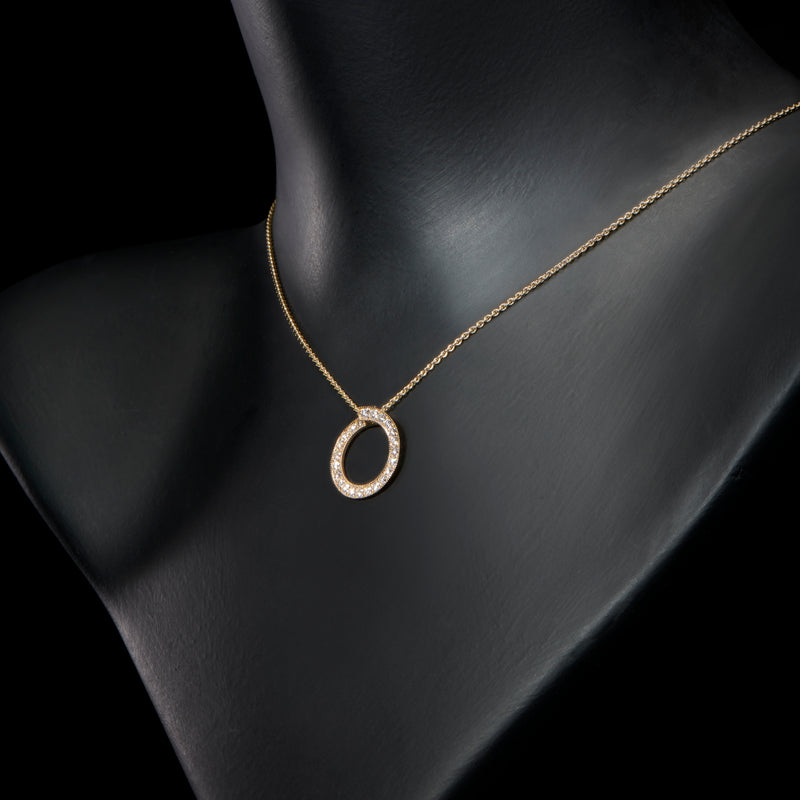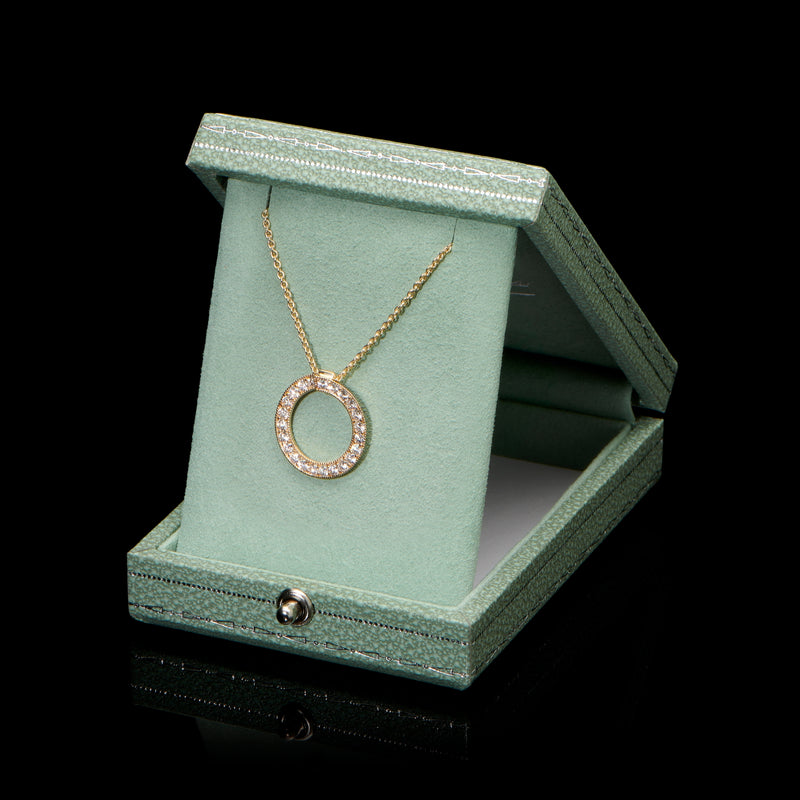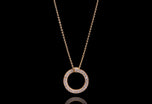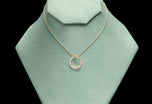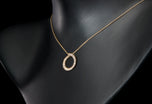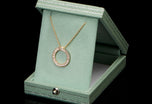 A diamond circlet pendant in yellow gold
The perfect simplicity of this circlet pendant is enchanting. There are 22 brilliant cut diamonds with a total weight of 0.69 carats, all are E colour VS clarity. Nigel's design draws upon the Japanese spiritual philosophy of Enso, and the concept of the circle not being complete, and therefore part of something greater. This pendant is one of our cherished designs, it is timeless but the hidden details make this piece unlike any other. The edges are tapered so that the pendant is elegant and slender, the diamonds are precision set touching bezels so that all you see is the sparkle of the diamonds, and the top of the pendant is carefully composed so the chain can slide through delicately.
The pendant is made with the greatest care and precision in all 18 carat yellow gold.
The chain is 16" long 18 carat yellow gold.
We have also made a matching pendant in Platinum, totalling 23 brilliant diamonds of 0.69 carats and E colour, VS clarity. Please contact Cousins for pricing and images. 
A sparkling circle of enlightenment, simply beautiful.
Read more
Product Reference: 074 000 0007
£3,450.00