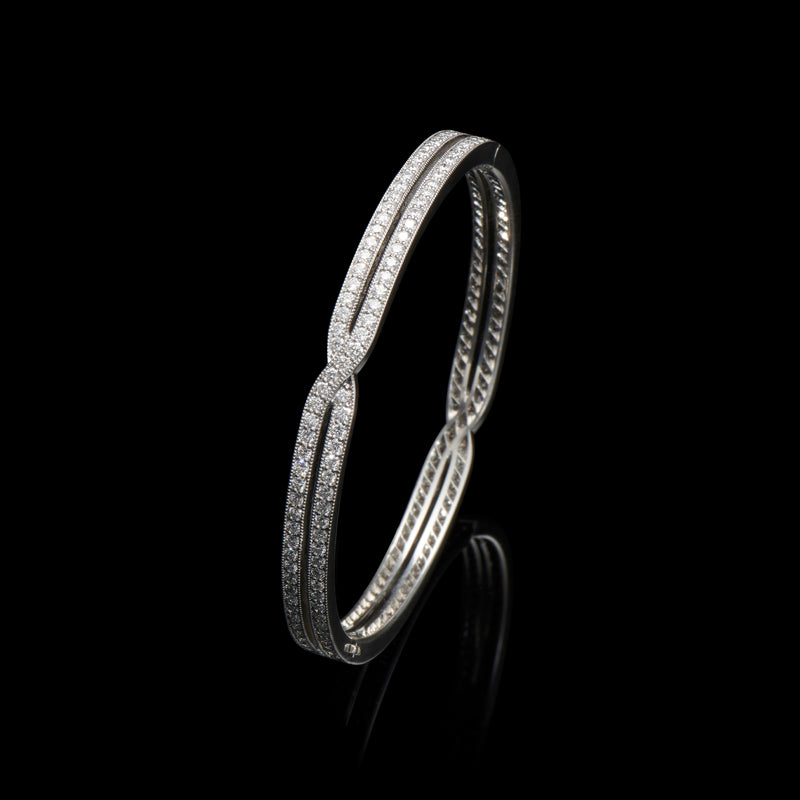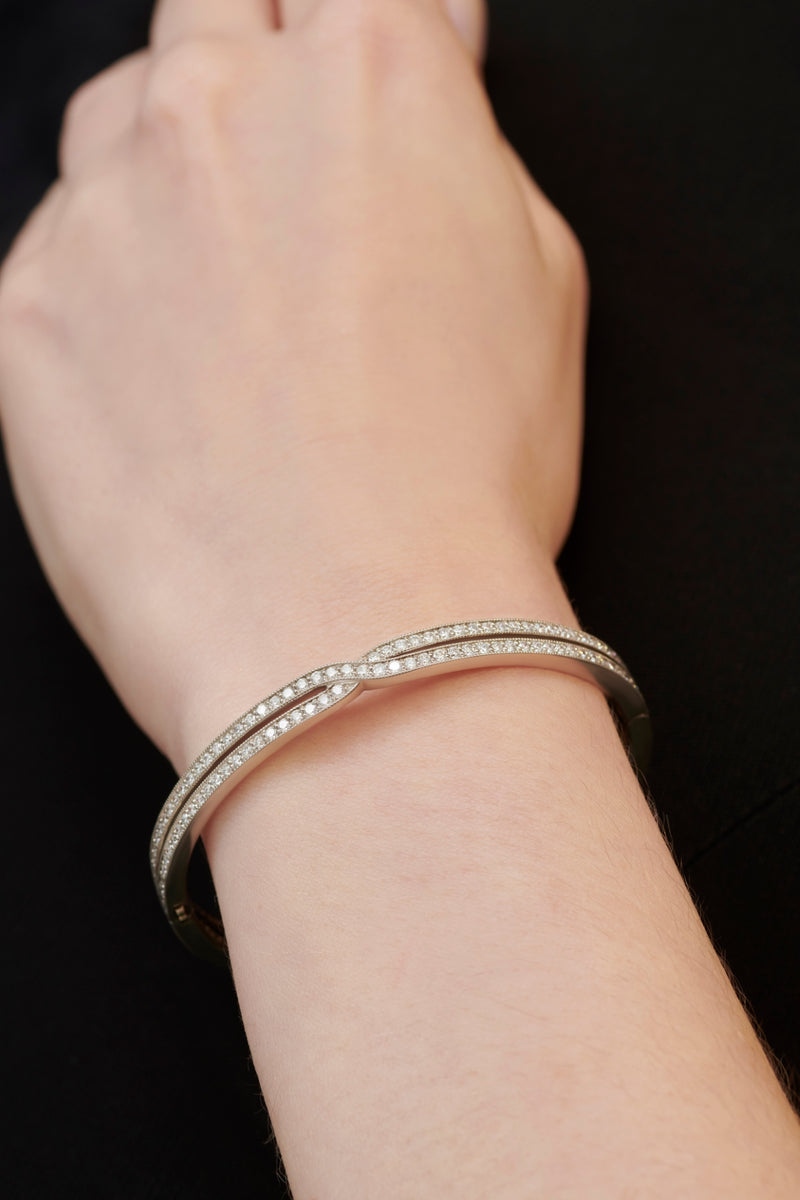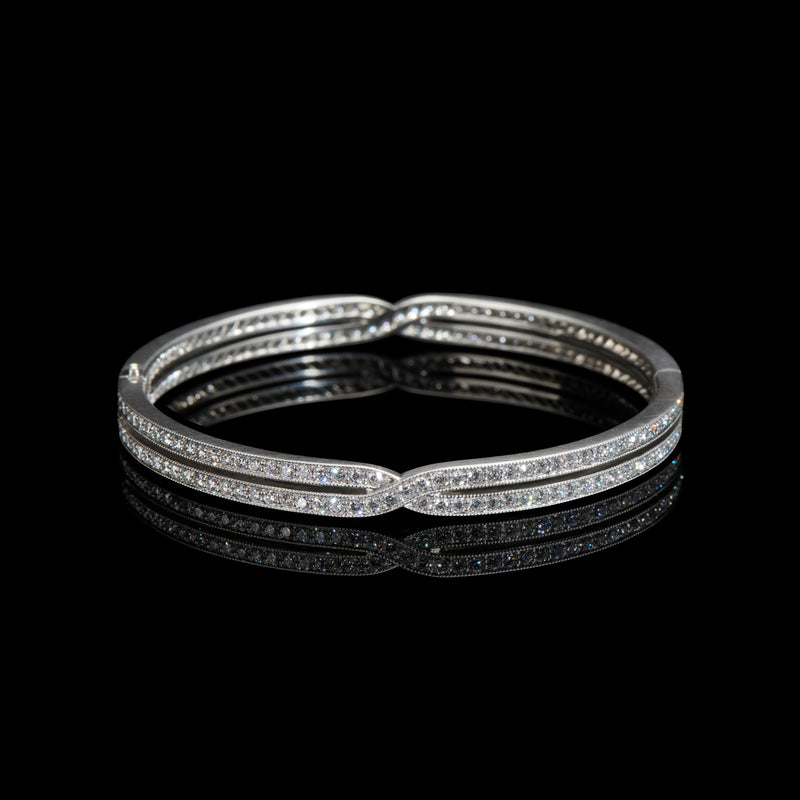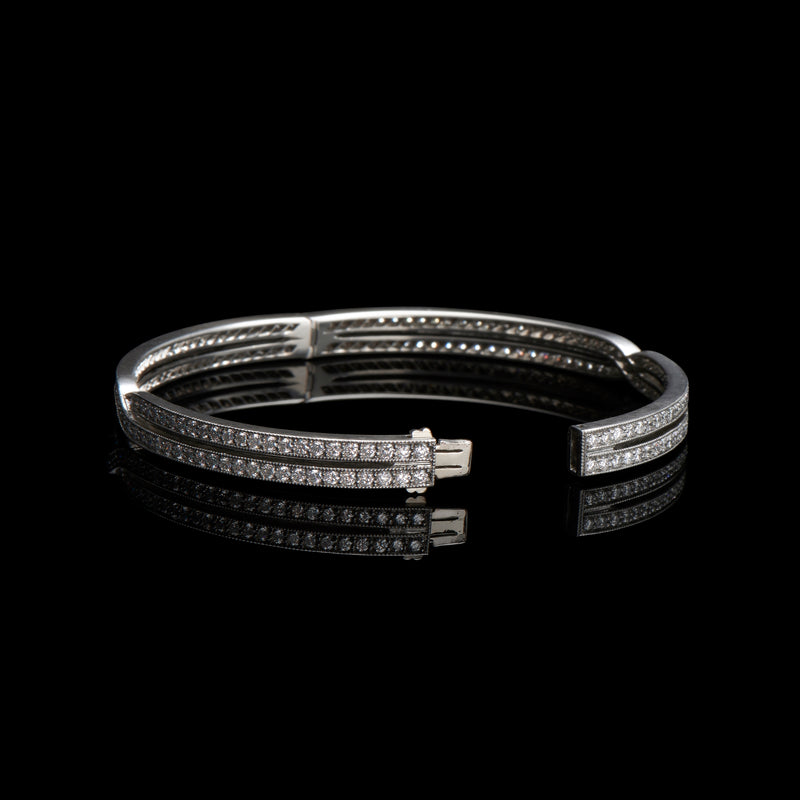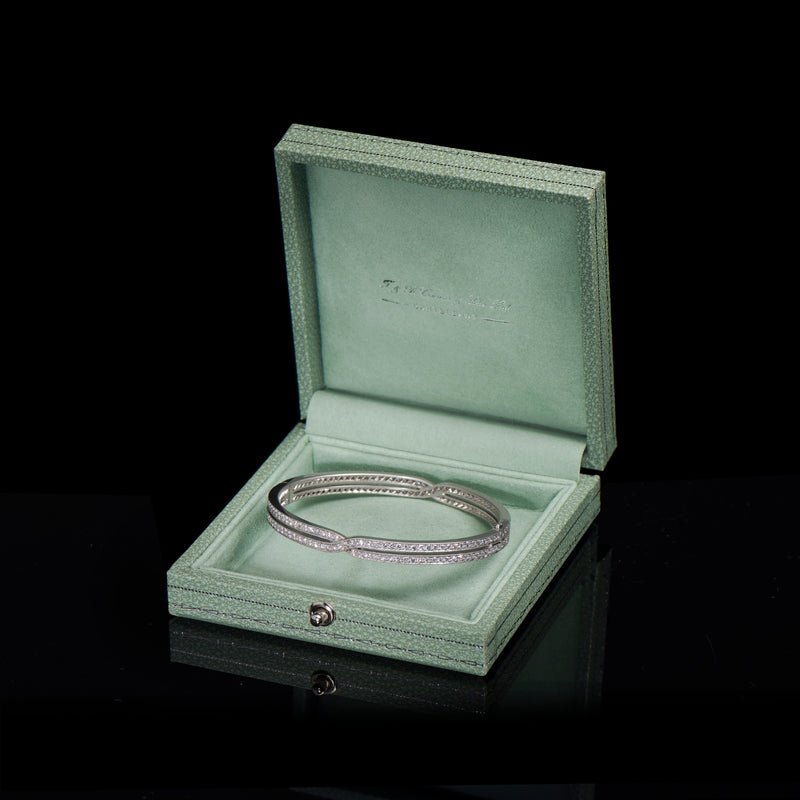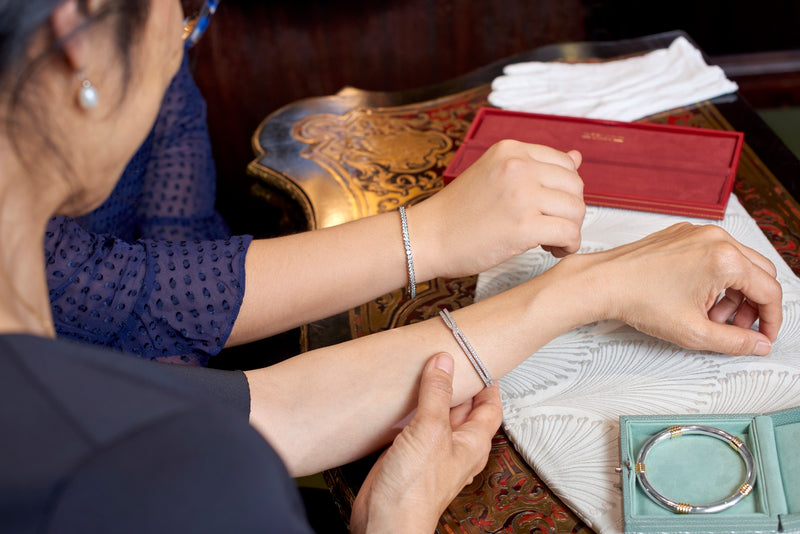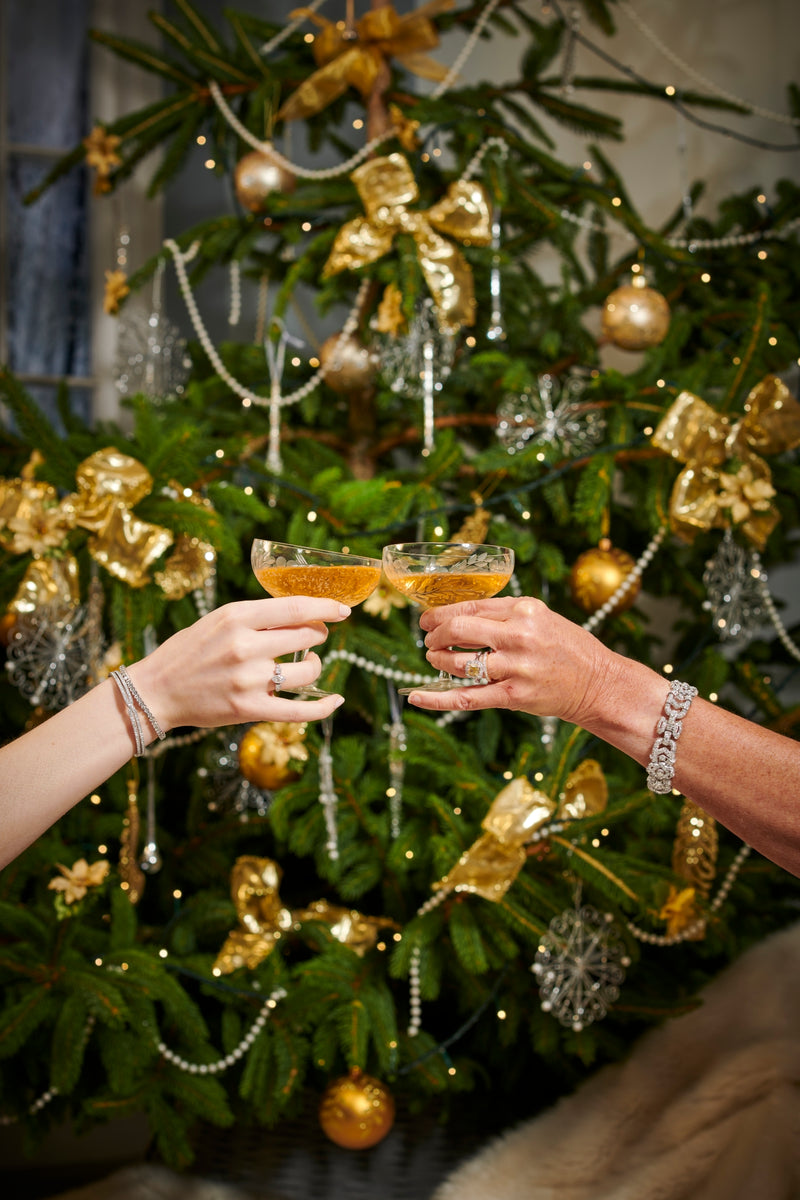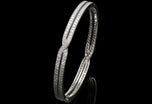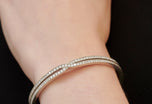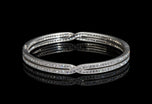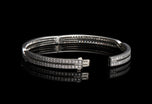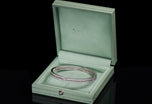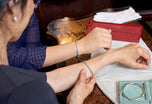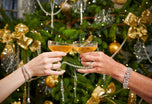 A diamond cross over bangle in platinum
The joy of this delicate bangle is in the precision and concentration of the craftsman. There are 196 brilliant cut Diamonds, with a total weight of 3.52 carats, all are E colour, VS1 clarity, and each has been precision grain set using a traditional 1920s technique. The bangle is beautifully finished off with an intricate rope-back piercing, turning this piece of jewellery into a piece of art, even when not worn. The hinge and clasp are near invisible, so when on the wrist, it is a seamless ribbon of graceful Diamonds, floating upon the wearer.  
The greatest technical challenge of this bangle's construction was to maintain the perfect symmetry between the Diamond set rails and the 'day light' between, and it is testament to the extraordinary skill of the craftsman that this symmetry is so exact. Indeed, the juxtaposition of the intense brilliance of the exceptionally white Diamonds and the shadow cast within the daylight, creates a dramatic effect.   
Read more
Product Reference: 131 000 0007
£18,345.00