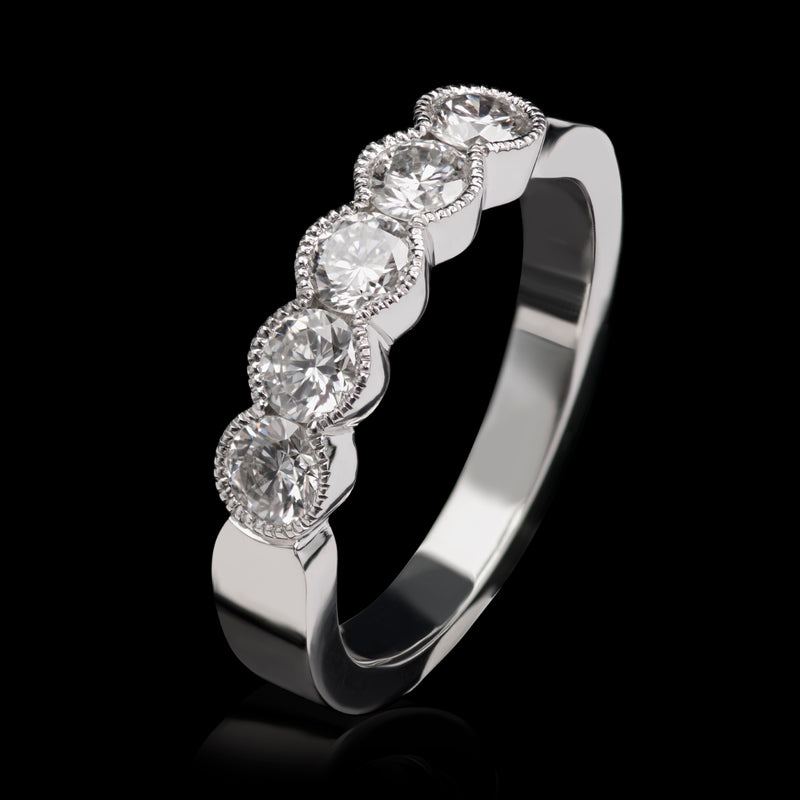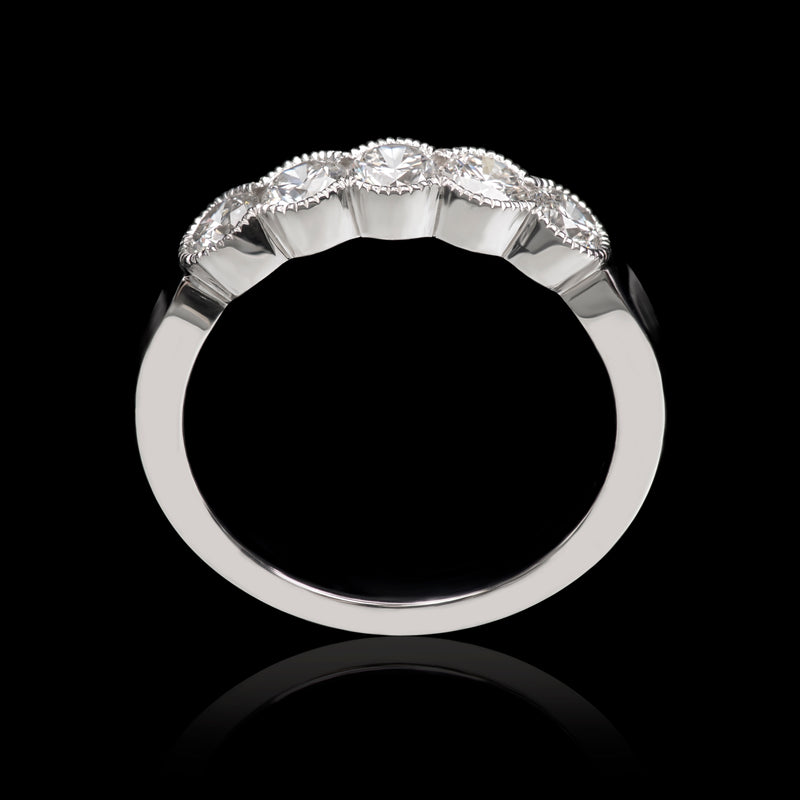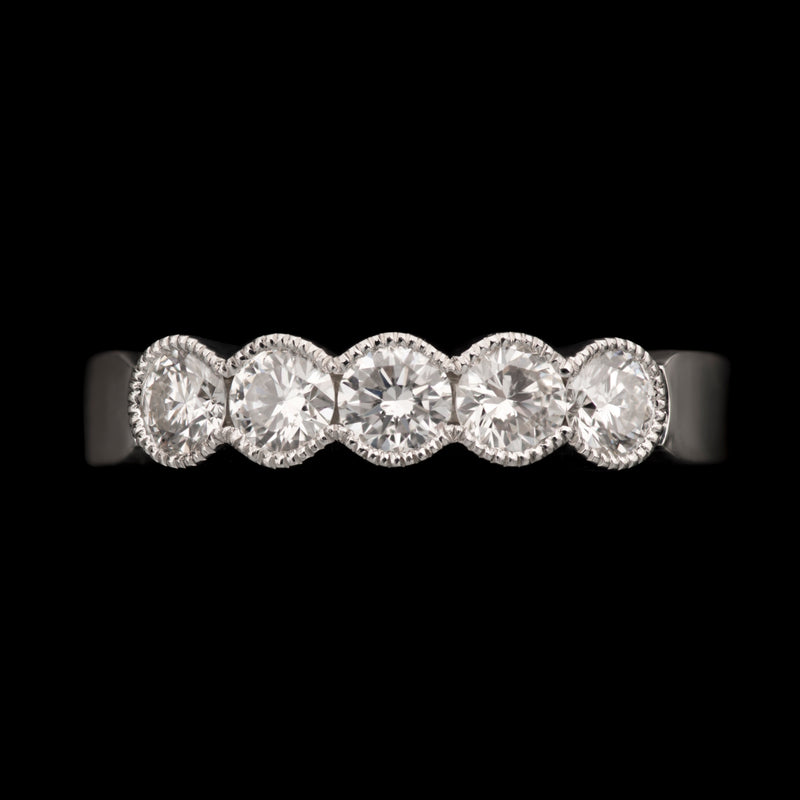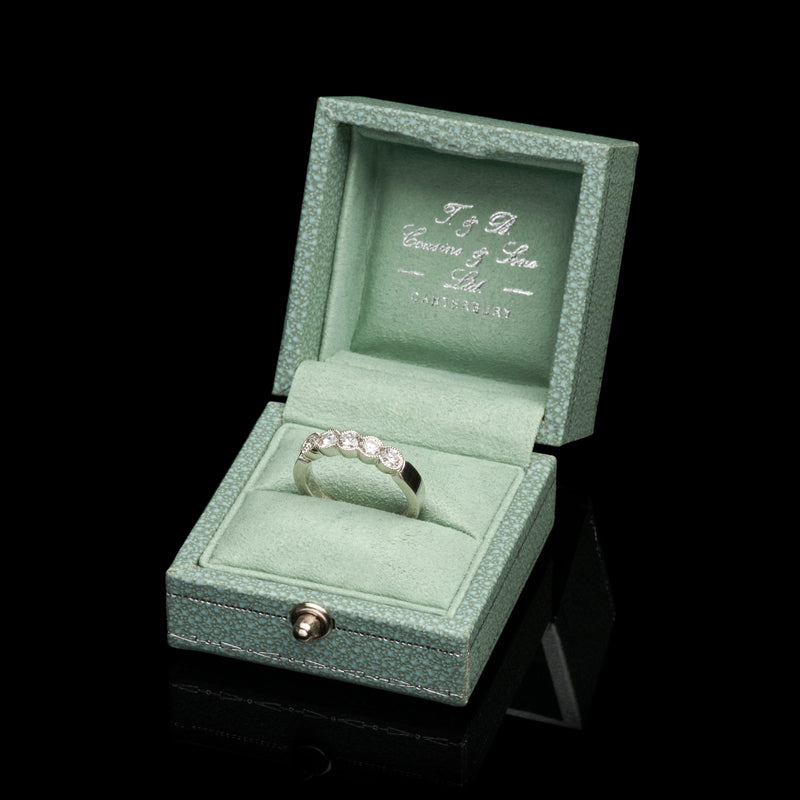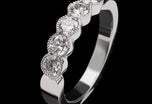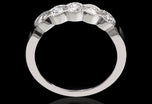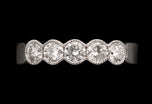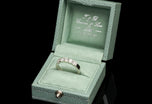 A Diamond Five Stone Half Hoop Half Eternity Ring with Scalloped Edge Settings
Very careful thought went into the design of this the original of our scalloped edged half hoop rings.
The collets are beautifully tapered and this enables the ring to sit perfectly alongside a wedding ring. 
When worn as a stand alone ring, the tapered sides cast a subtle shadow on the finger which emphasizes the very precise outline of the setting edges. 
The five brilliant cut diamonds weigh 0.75 carat, are all E colour ( Exceptional white ) SI clarity. 
The ring is all platinum, has a wonderful heft, and an internal shape that is blissfully comfortable. 
A lovely ring.
Read more
Product Reference: 011 018 0006
£3,995.00