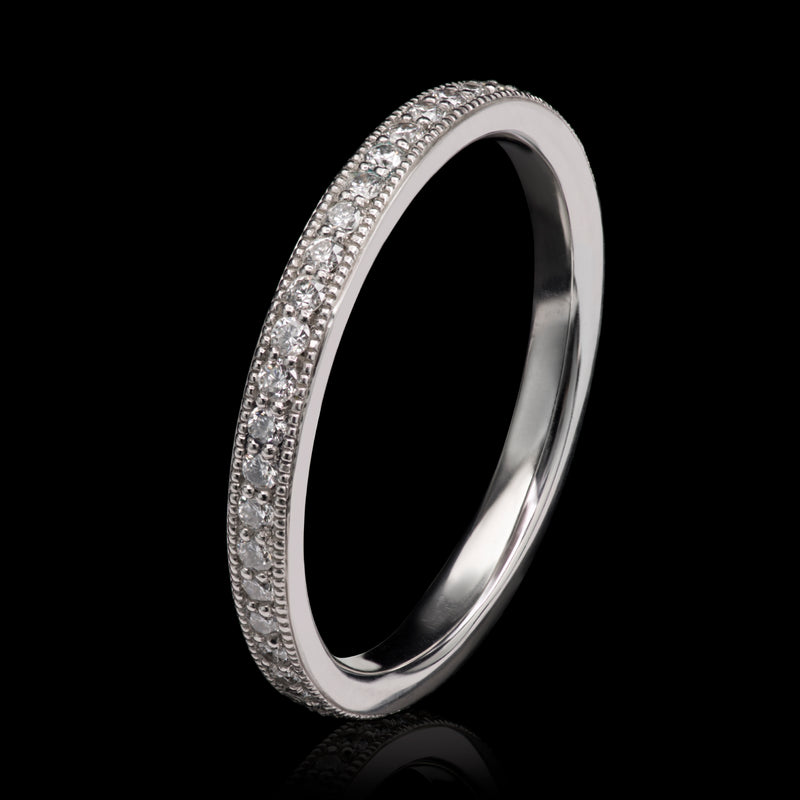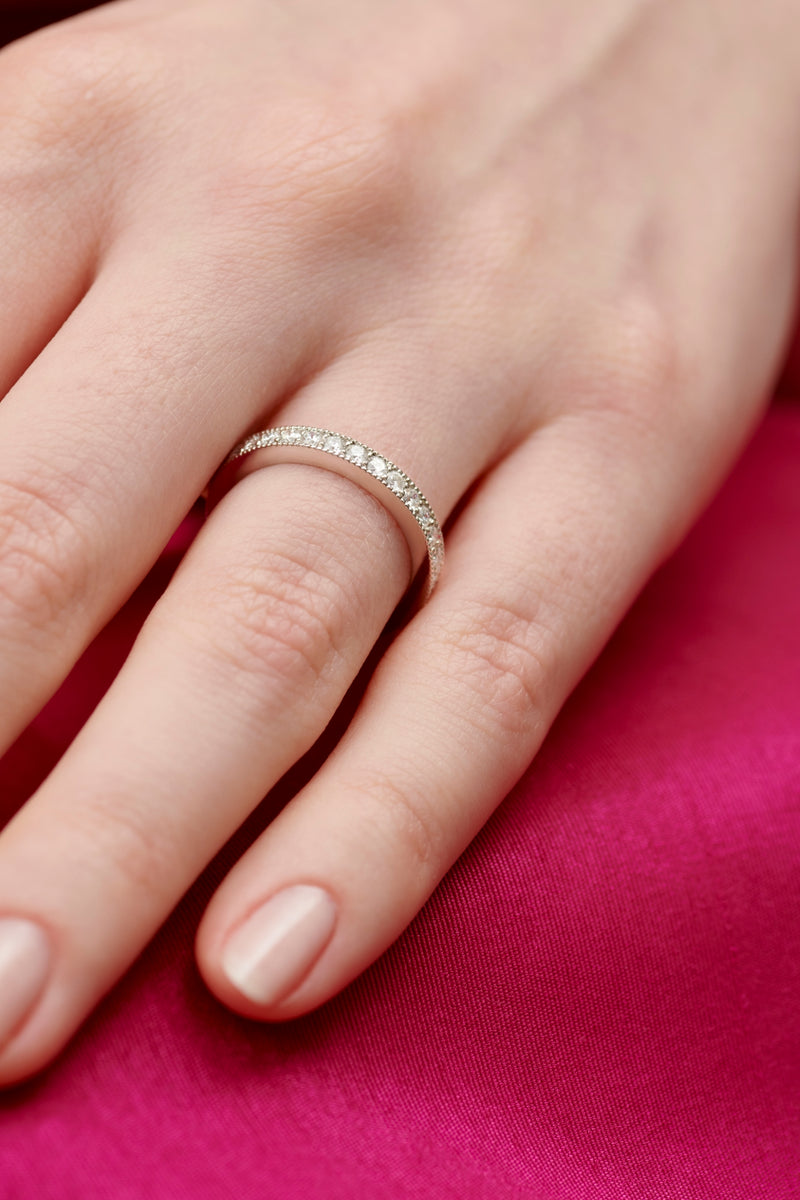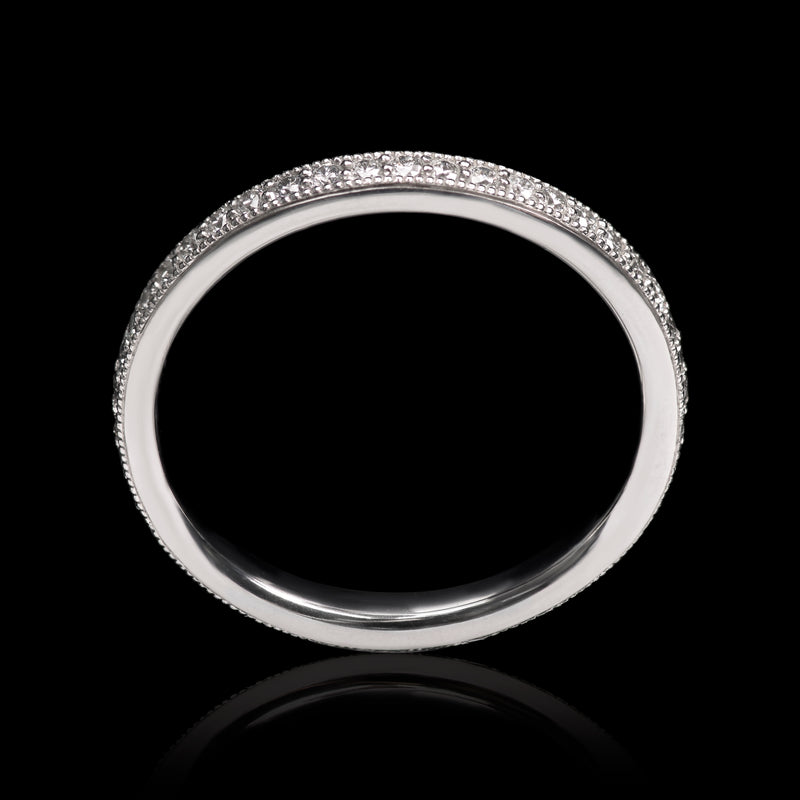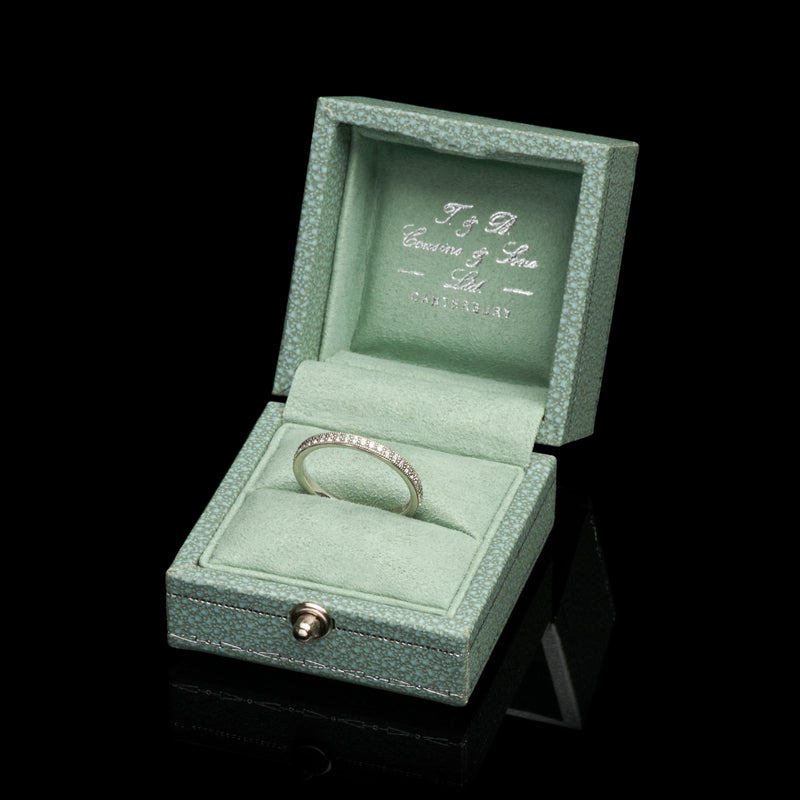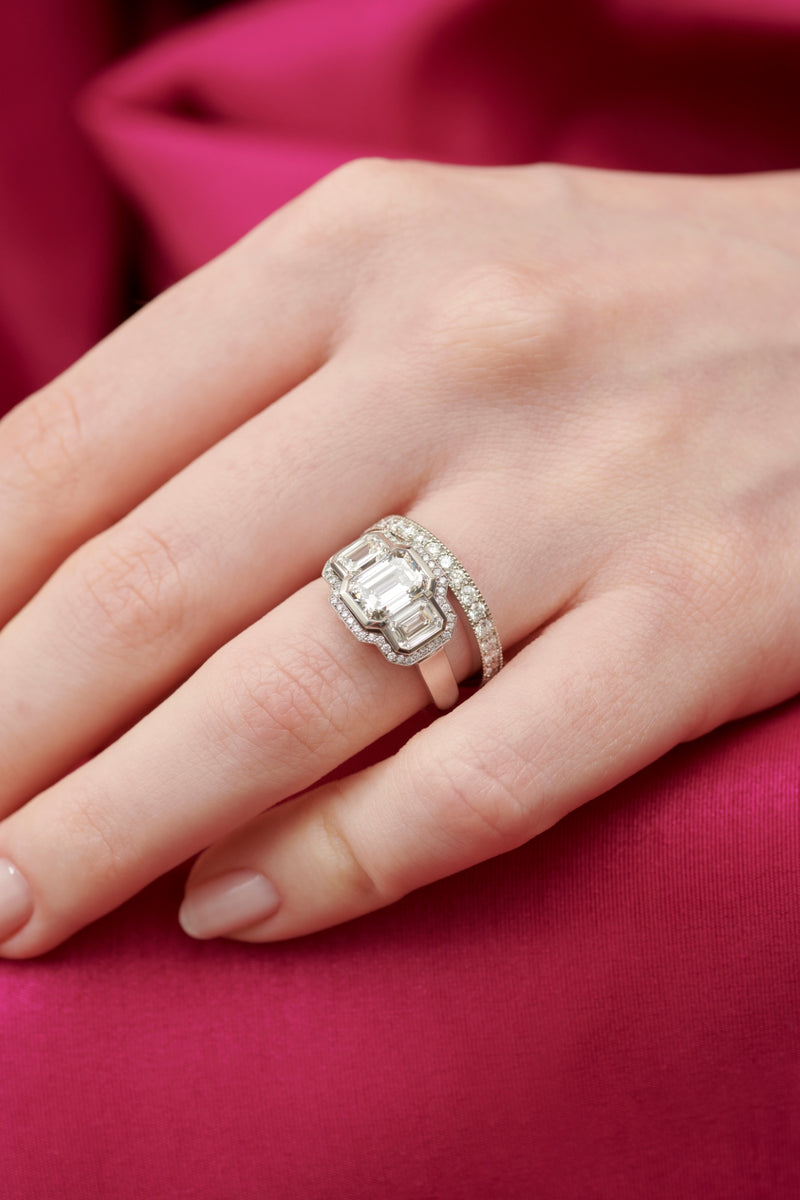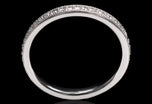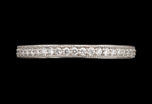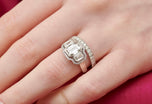 A Diamond Full Eternity Ring in all Platinum
This ring has been a true favourite with our clients as it is so remarkably comfortable and sits beautifully alongside other rings. 
This particular ring has 47 diamonds that weigh a total of 0.47 carat, all are E colour ( Exceptional white ) VS clarity. Each diamond weighs one five hundredth of a gram, and yet incredibly, each is a 'full brilliant' so has 58 facets. 
The setter's challenge is to set the diamonds as closely together as possible, so that very little platinum is visible between the diamonds, indeed such is his skill, the diamonds touch one another to form a seamless ribbon of light and sparkle. 
Grace in a simplicity that belies the mathematics to calculate the precise diamond size, and the great skill and dexterity of the setter.
Read more
Product Reference: 011 006 0091
£2,350.00