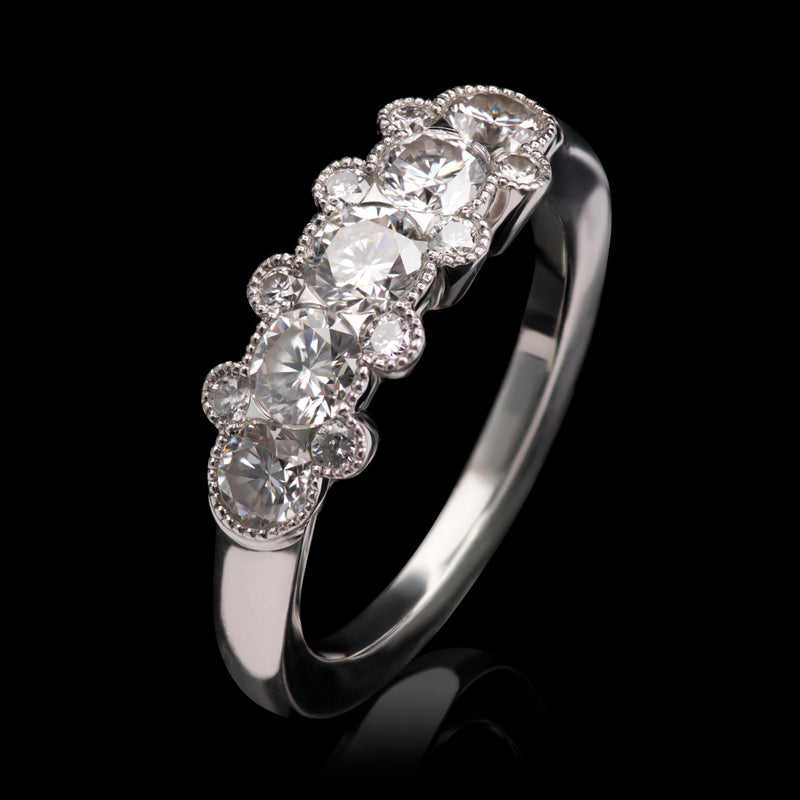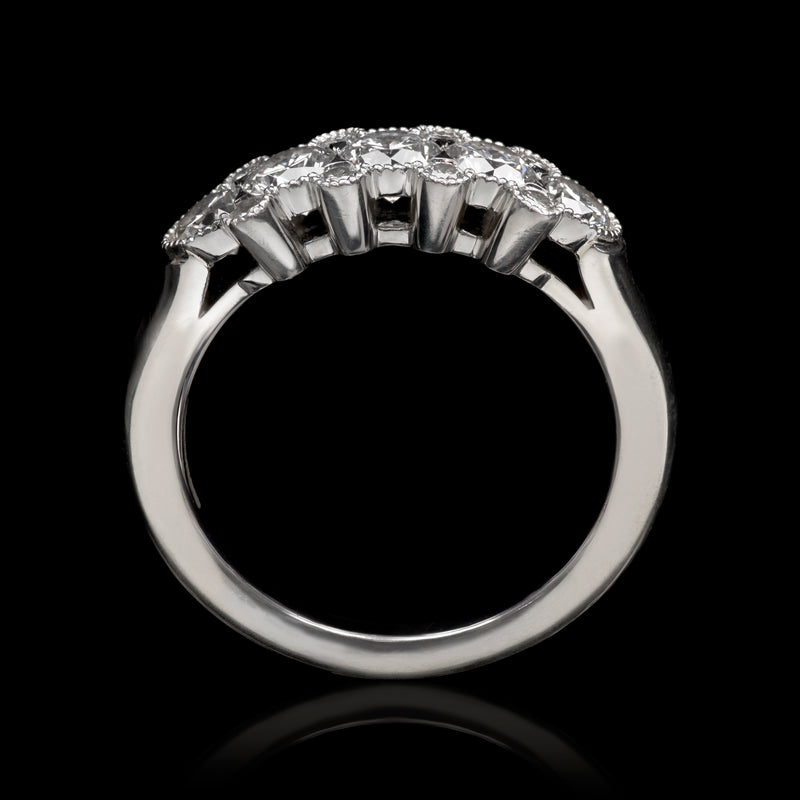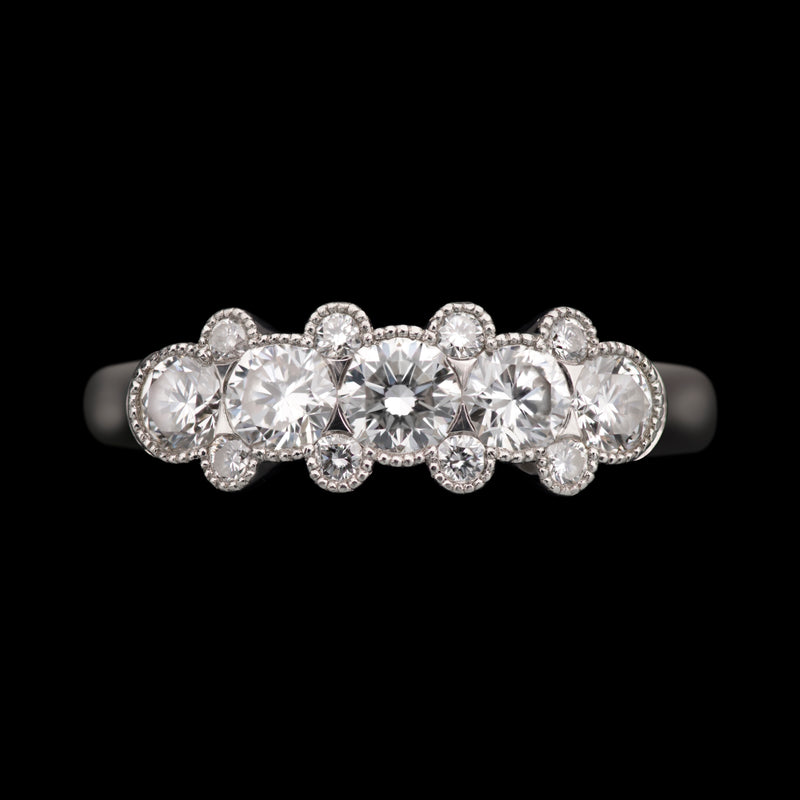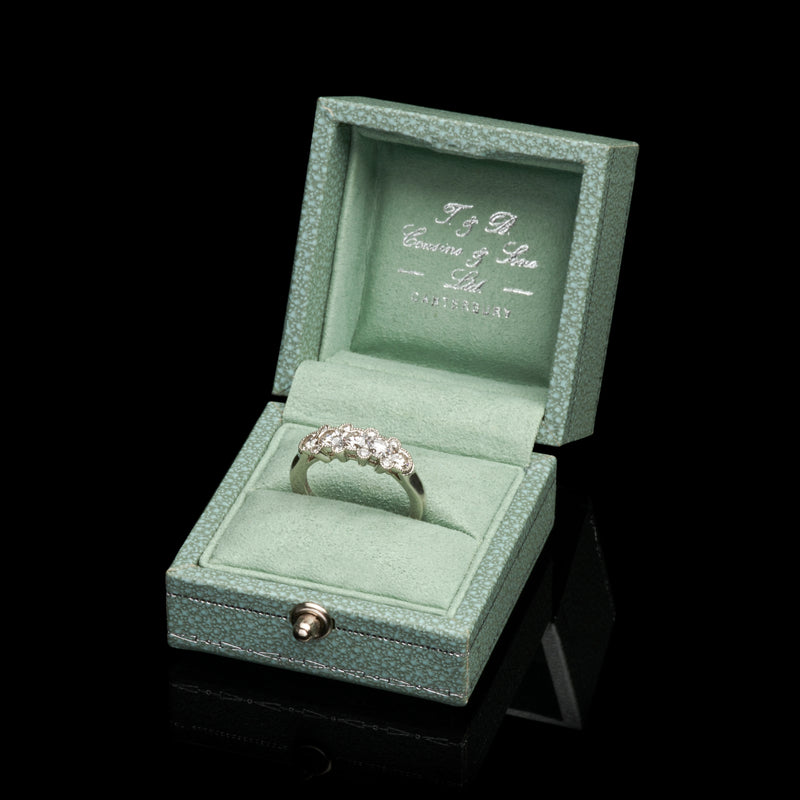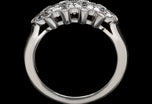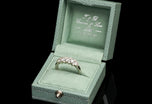 A Diamond Half Hoop Ring
This classically different half hoop ring is a delightful play on a favourite antique design, with much larger brilliants replacing the traditional diamond 'points'. See here the colourful sibling. 
 There are five principle brilliant cut diamonds of 1.08 carat total weight, all millegrain set with the greatest precision, with eight brilliant cut diamonds of 0.14 carat total, set in the 'fish tail' clefts between the central brilliants. All the diamonds are E colour (Exceptional white ) VSI clarity.
The ring is all platinum, and has a remarkably smooth and comfortable feel on the finger.
 A modern twist on a beautiful antique form, marvellously practical, and a delight to behold.
Read more
Product Reference: 011 005 0036 MS4308
£5,950.00