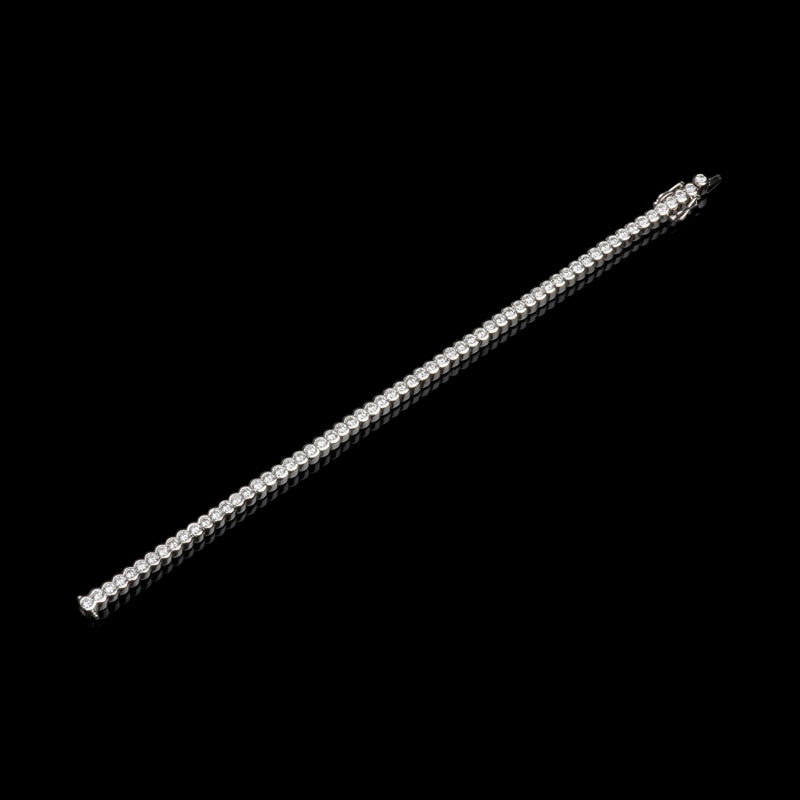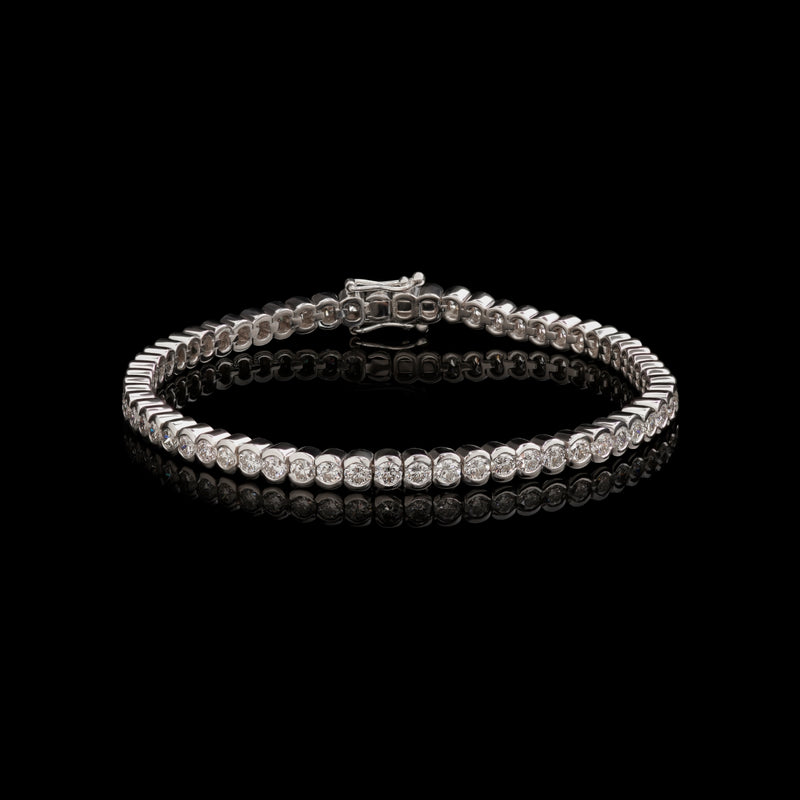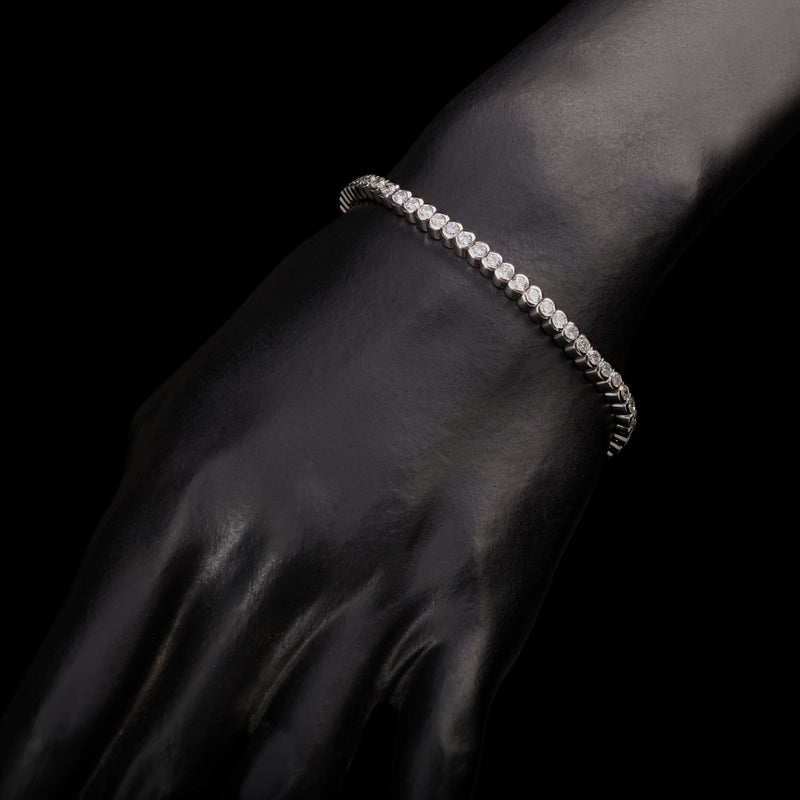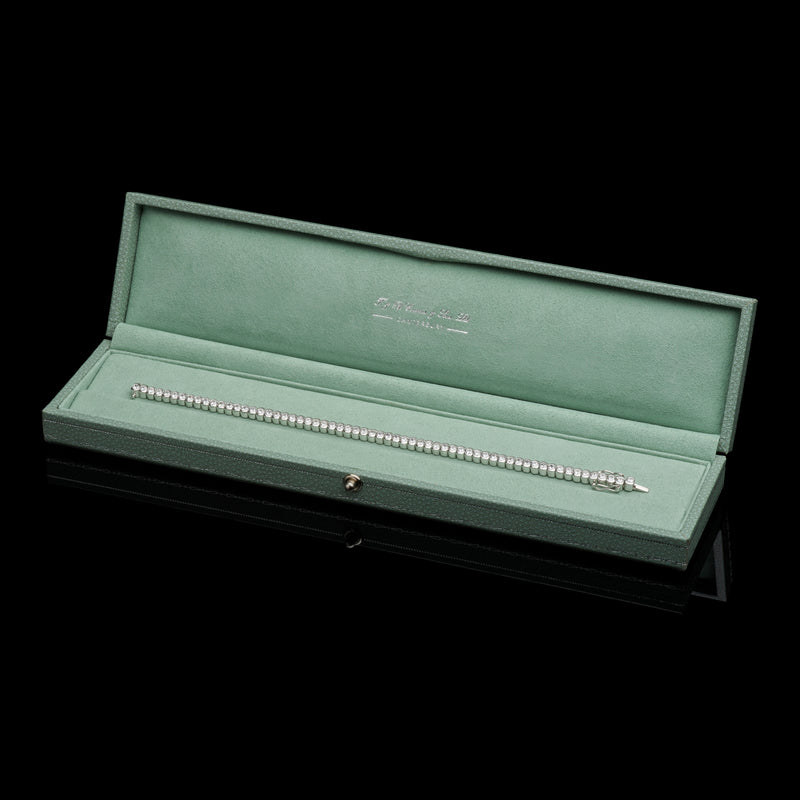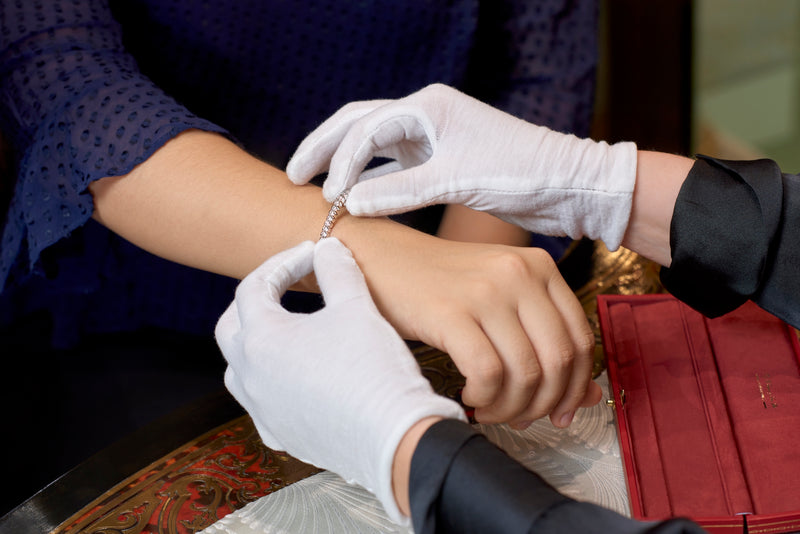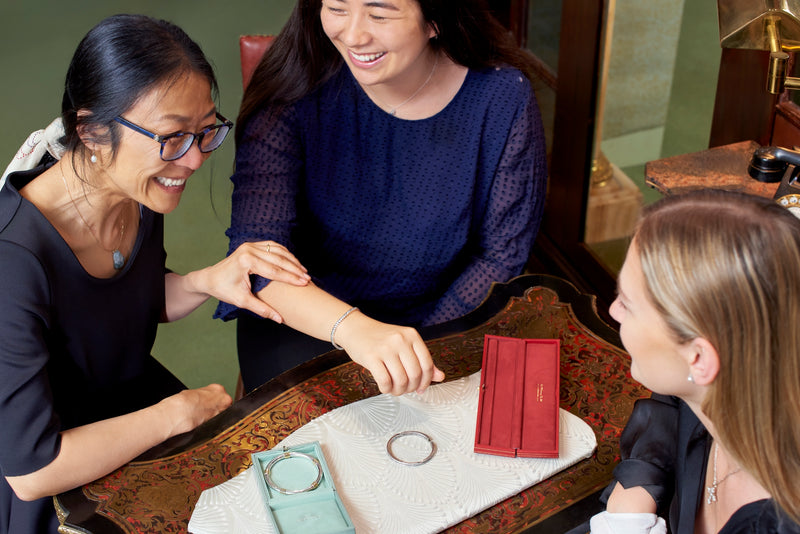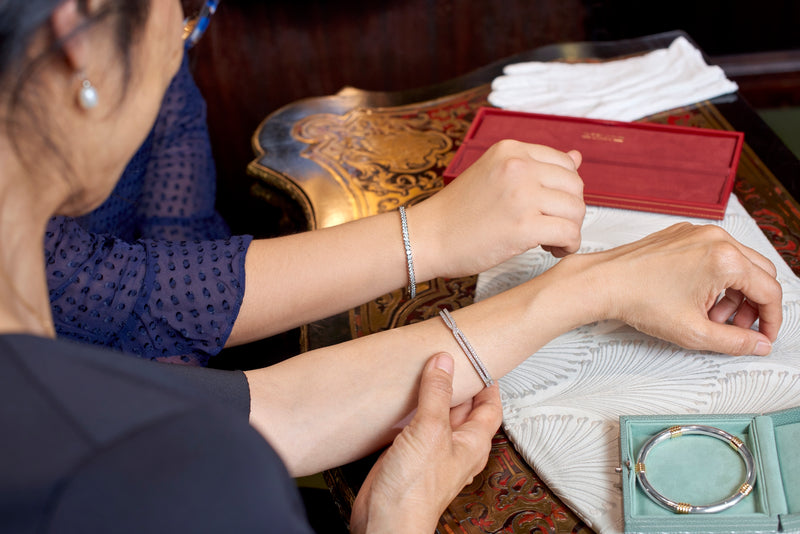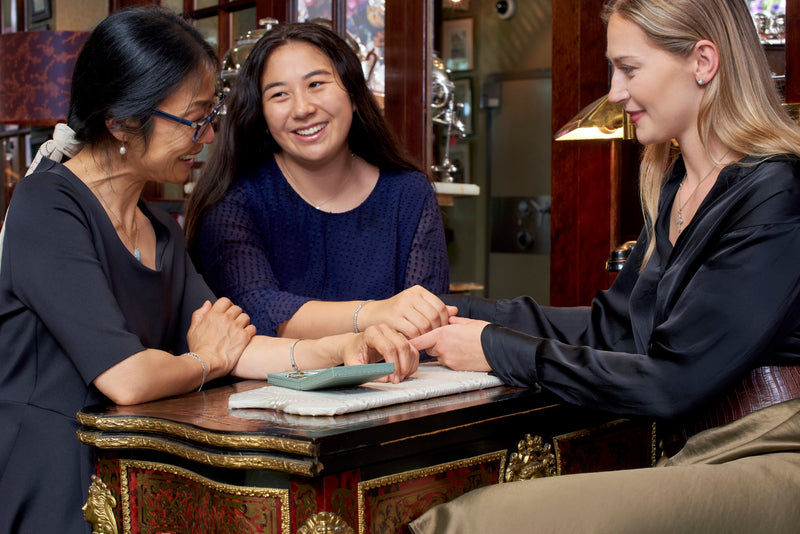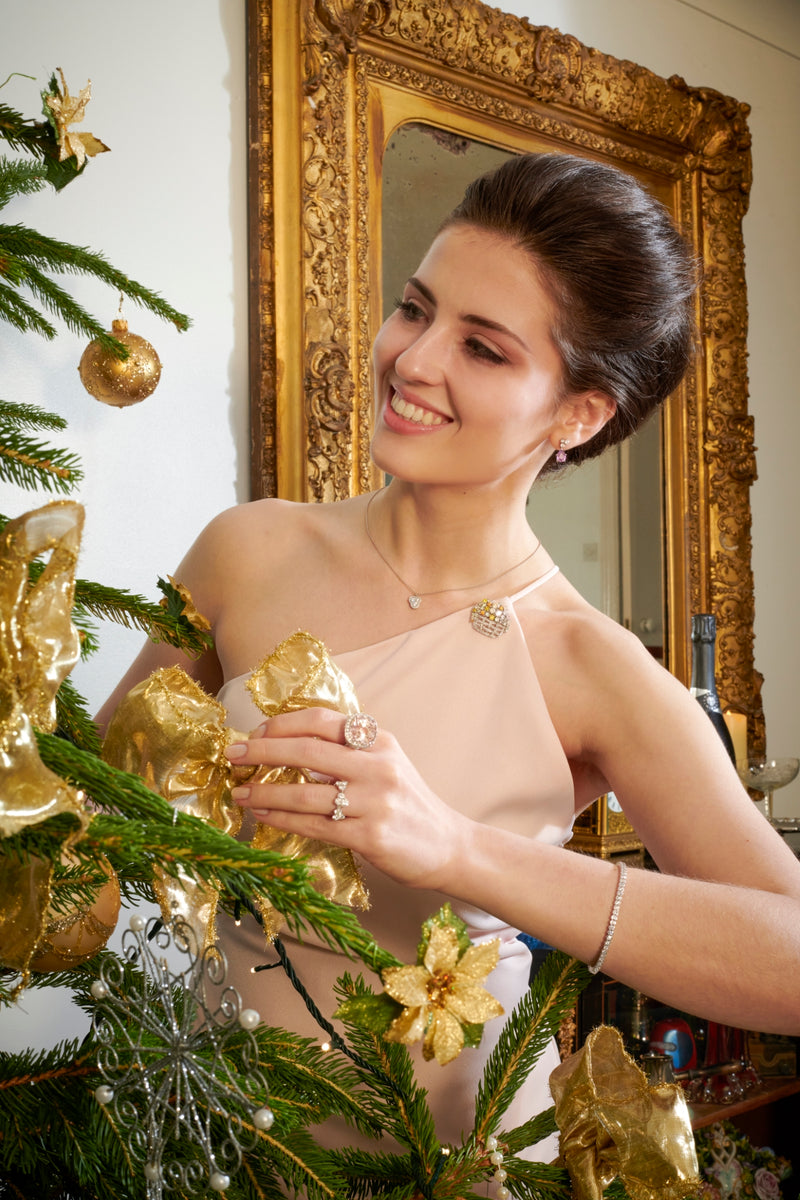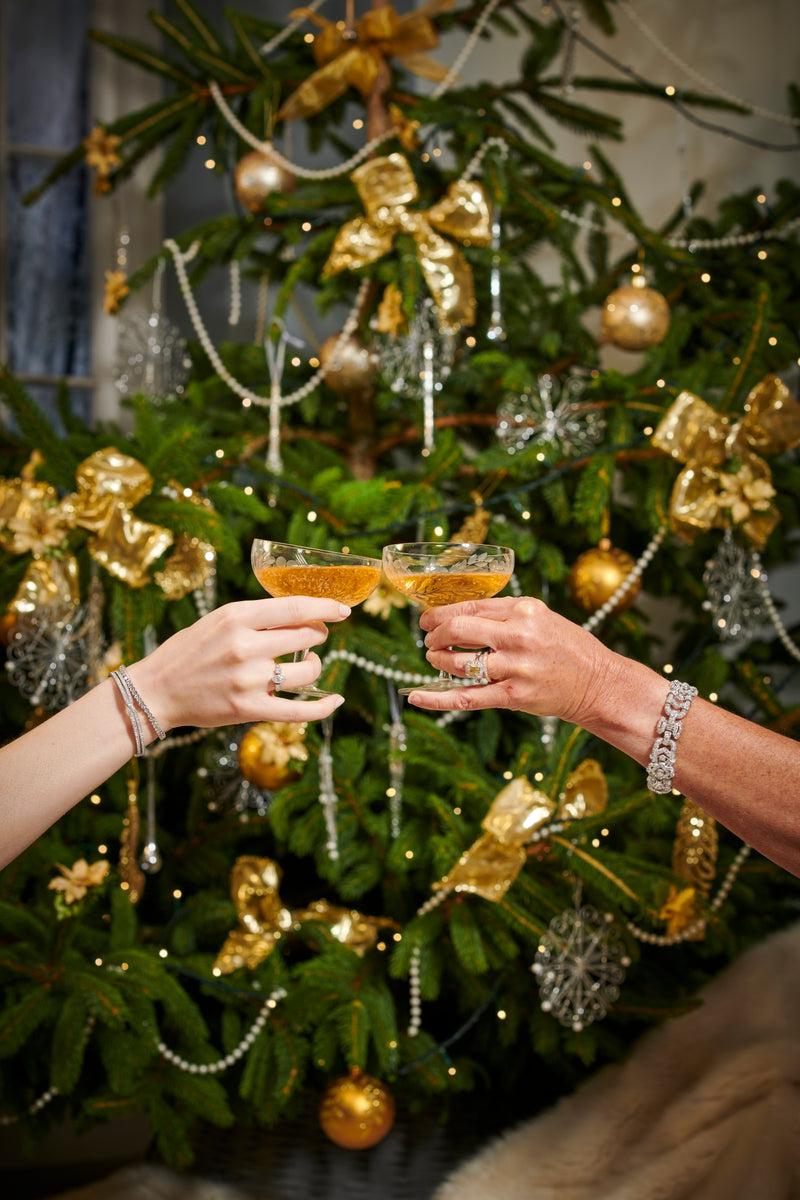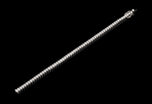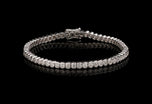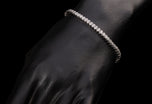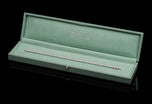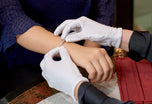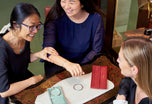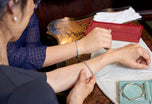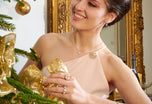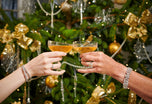 A diamond 'Tennis' bracelet
The sheer visual simplicity of this spellbinding design is the key to how beautiful it is when just glimpsed below a cuff.
The hidden articulation of the links makes the bracelet wonderfully supple and so comfortable. It moves seamlessly as the wearer moves with a very beguiling array of brilliant and twinkling reflections that appear to dance on the wrist. 
We make line bracelets often to a bespoke length, so that the fit is perfect, and in many different diamond sizes, set in both platinum and gold. 
Sometimes all one needs is simplicity itself.
Read more