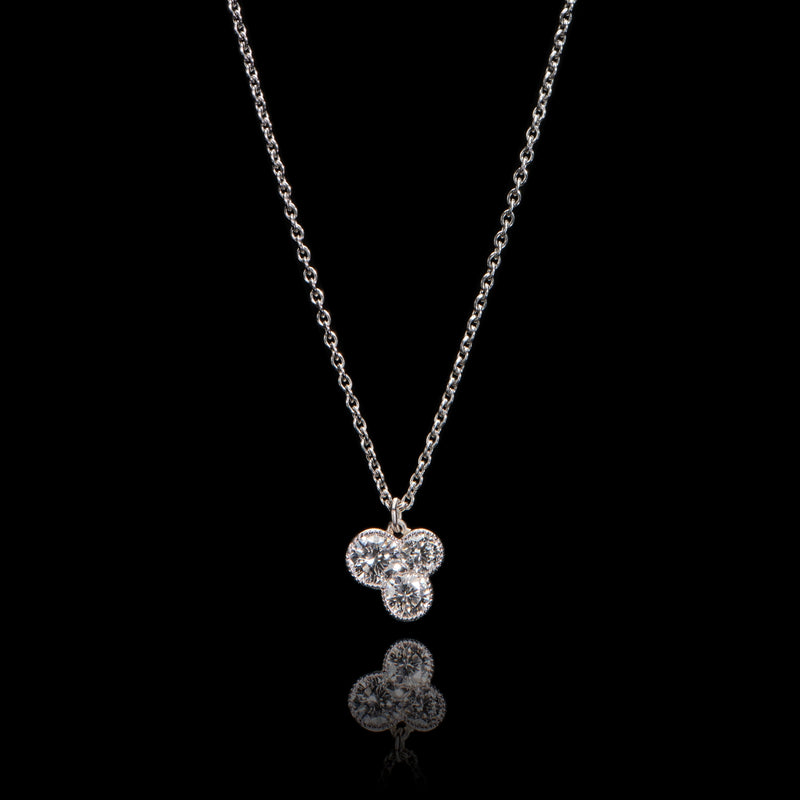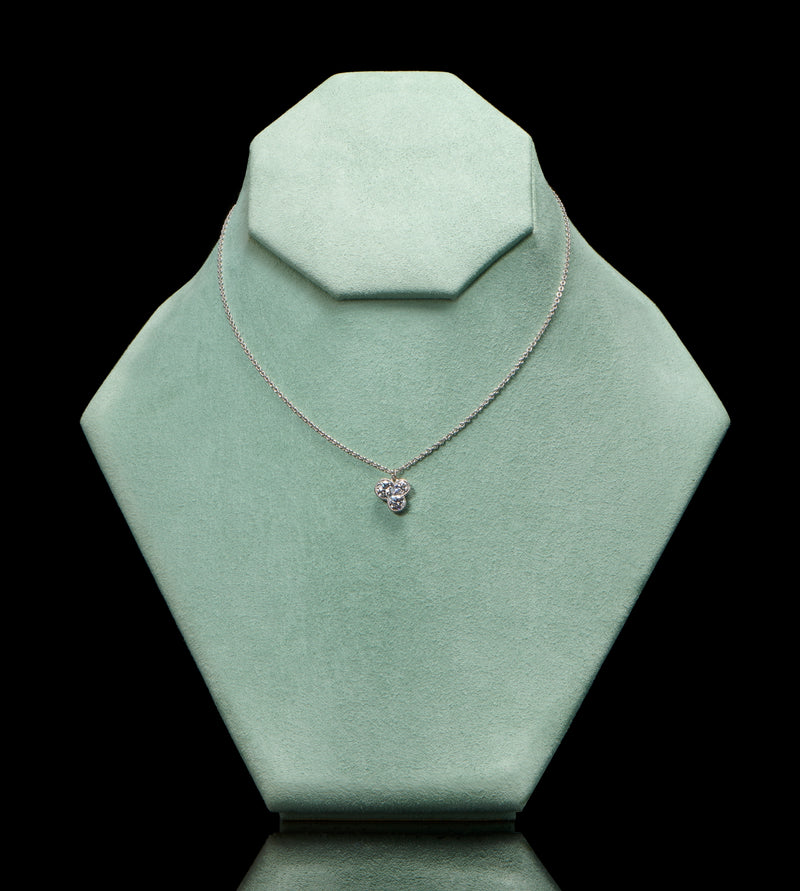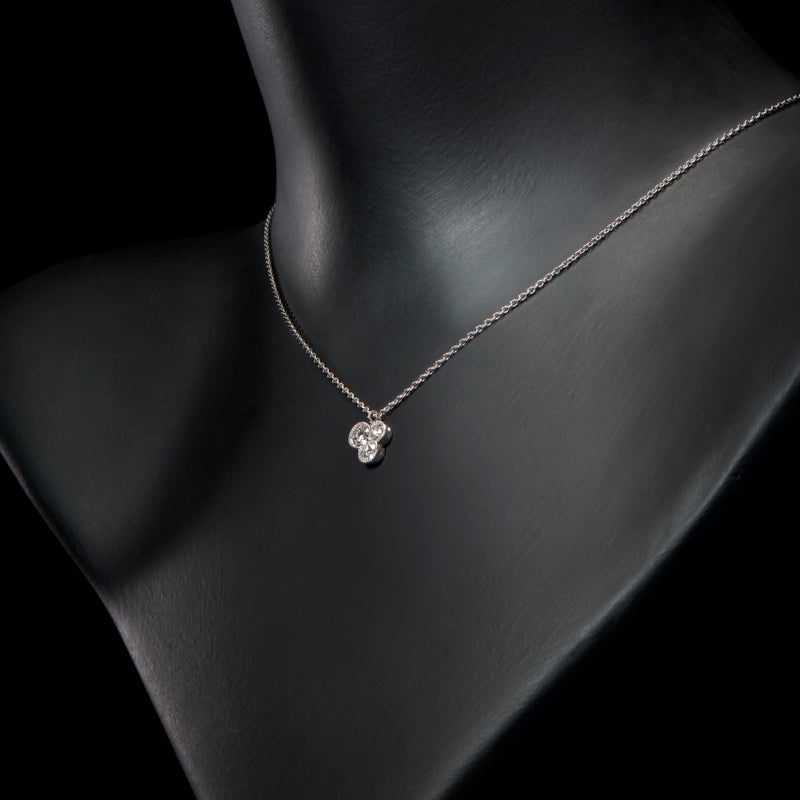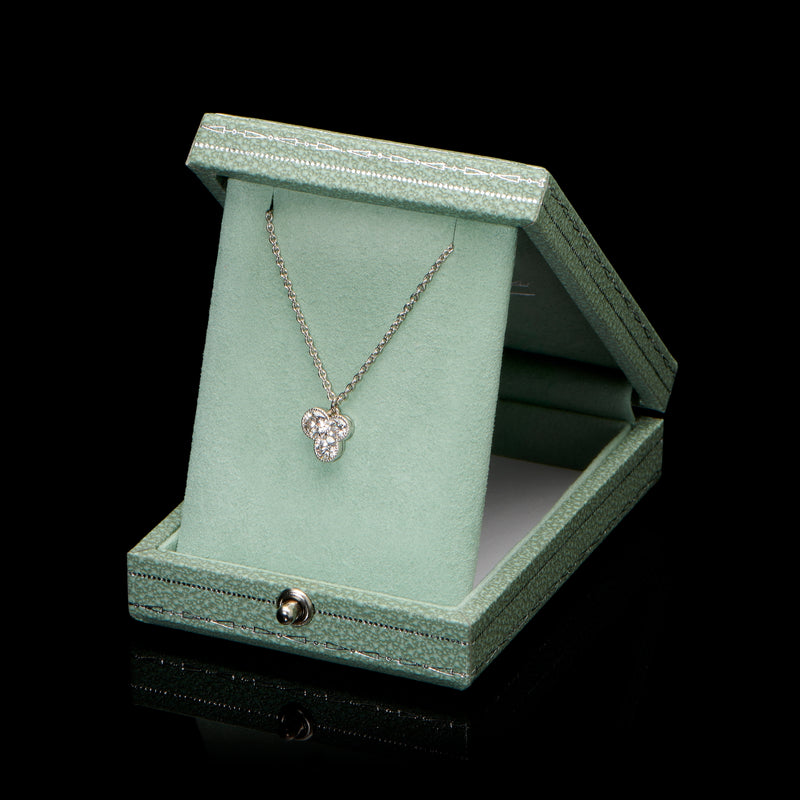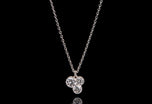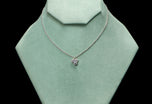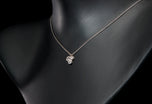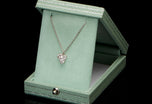 A diamond trefoil pendant
Nigel's classic Cousins trefoil theme is an excellent example of what can be achieved when the keenest attention to every detail is taken when creating a piece of Cousins' jewellery. 
The greatest care and attention has been given to the platinum mount of this pendant, the three collets all slightly taper, so that the sides do not appear visually heavy. The back holes behind the diamonds are beautifully decoratively pierced, a little secret delight for the owner, as this cannot be seen when the pendant is worn. The millegrain setting edge, exceptionally precise work, forms the frame for those very lovely diamonds.
This pendant has three brilliant cut diamonds that weigh 0.86 carats in total, and are all E colour, VS clarity.
The chain is 16" all platinum.
Read more
Product Reference: 071 025 0002
£5,885.00