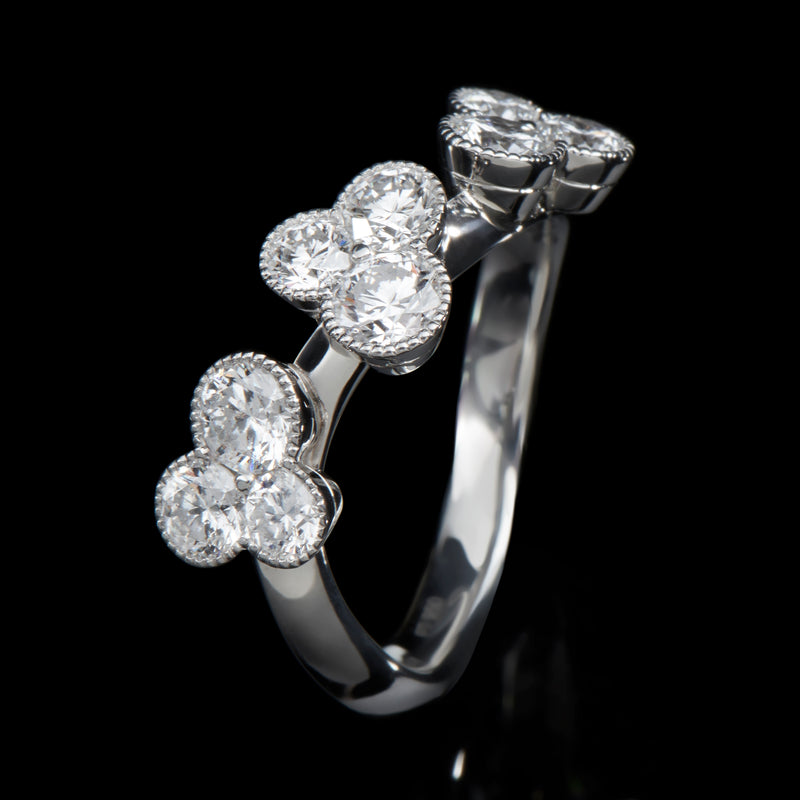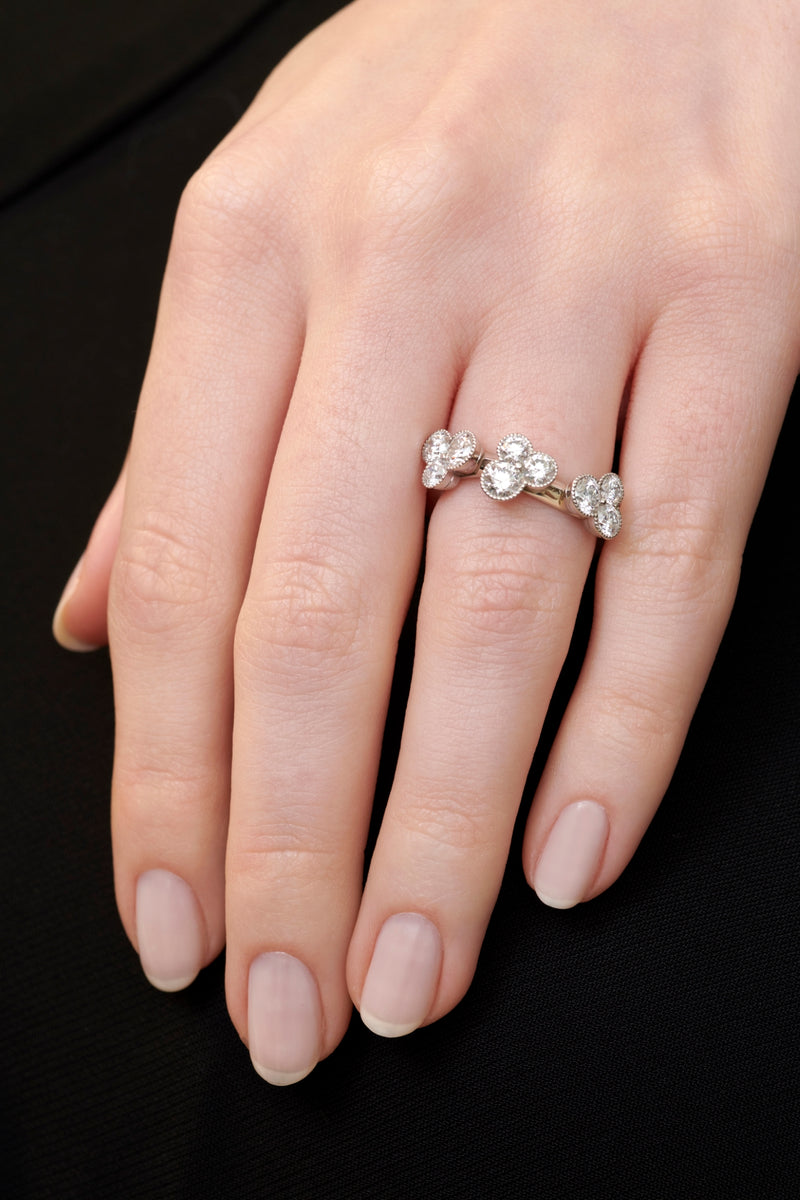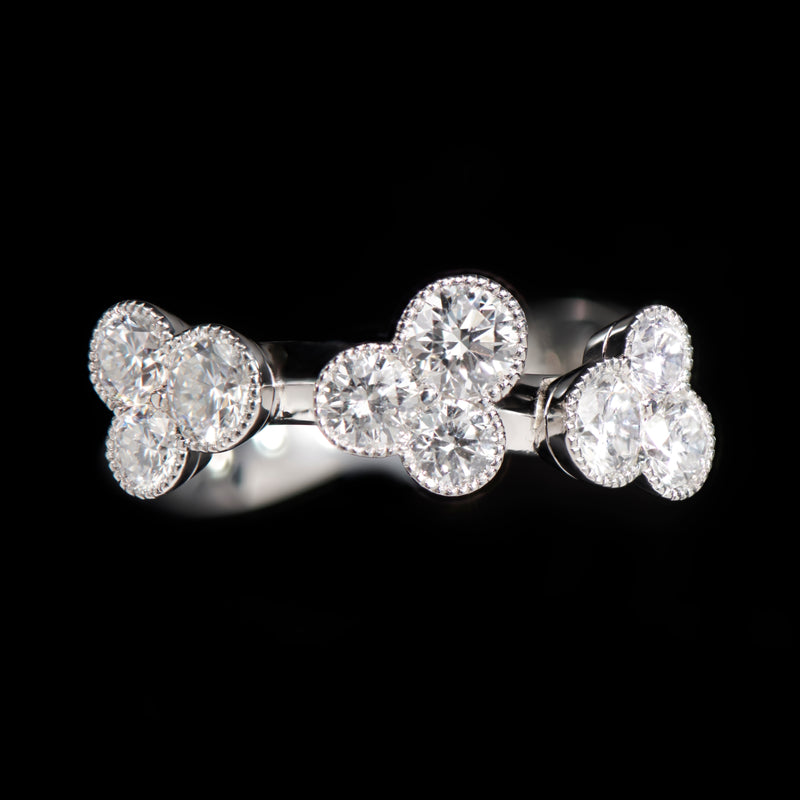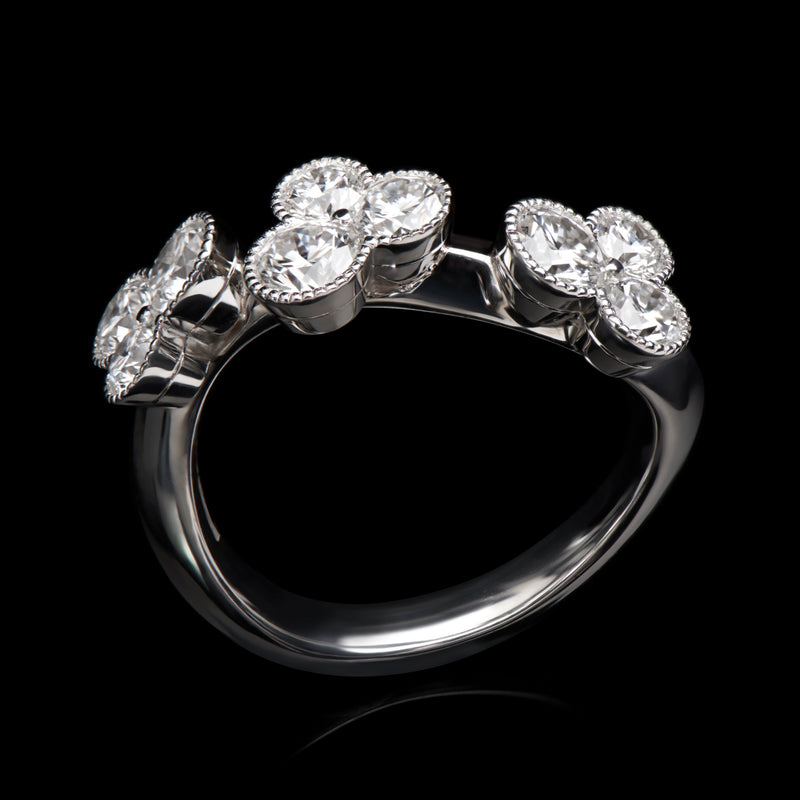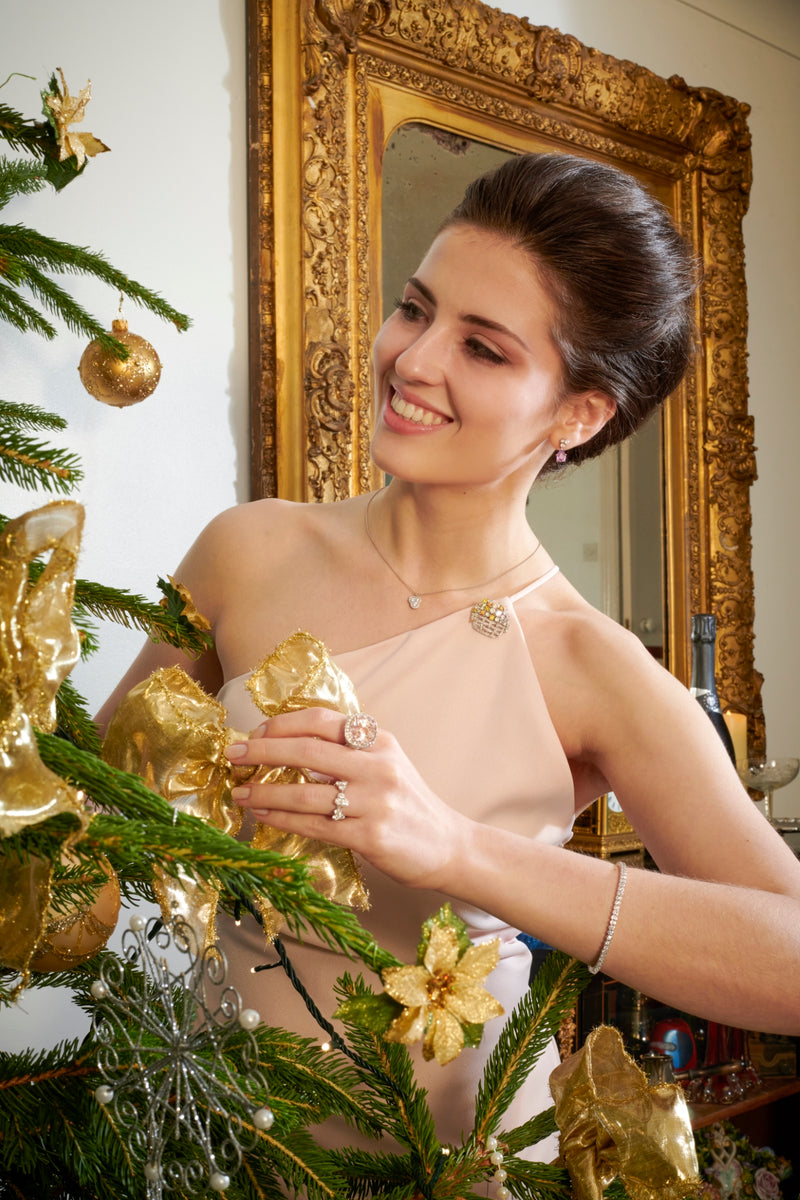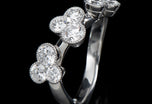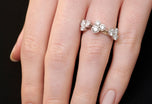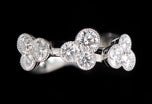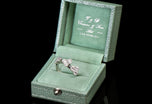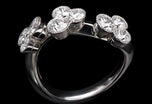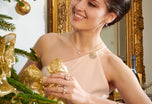 A diamond trefoil wave ring
Trefoils ring designed by Nigel Cousins.  This unusual ring is in the form of a continuously undulating wave and stays ergonomically on the finger. It has a total of nine brilliant cut Diamonds, very precisely set as classic Cousins trefoil clusters. The Diamonds are all E colour, VS clarity, with a total weight of 1.79 carats. 
The all platinum ring hugs the finger, with the Diamonds set as low as possible in blissfully smooth millegrain settings. It is a very practical ring that can be worn unceasingly, without concern of snagging or catching. This ring has the delicacy of petals, but the durability of a lifetime. 
The flowing curves of the undulating shank conform to the contours of the hand in a beautiful, and completely natural way, simply reflecting the light and sparkling for eternity. 
Size M 1/2
Read more
Product Reference: 011 023 0006
£8,950.00