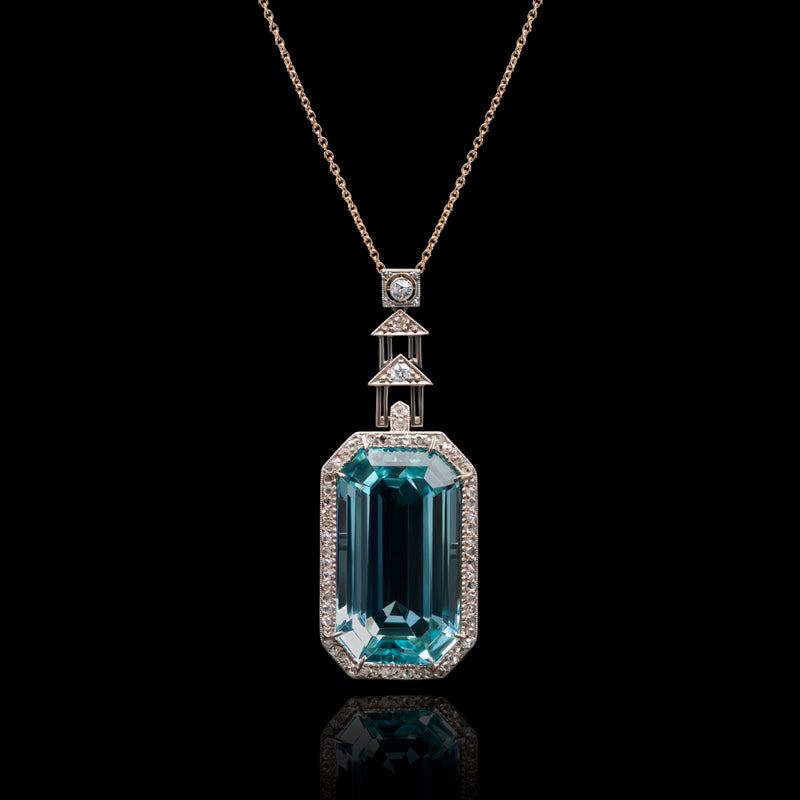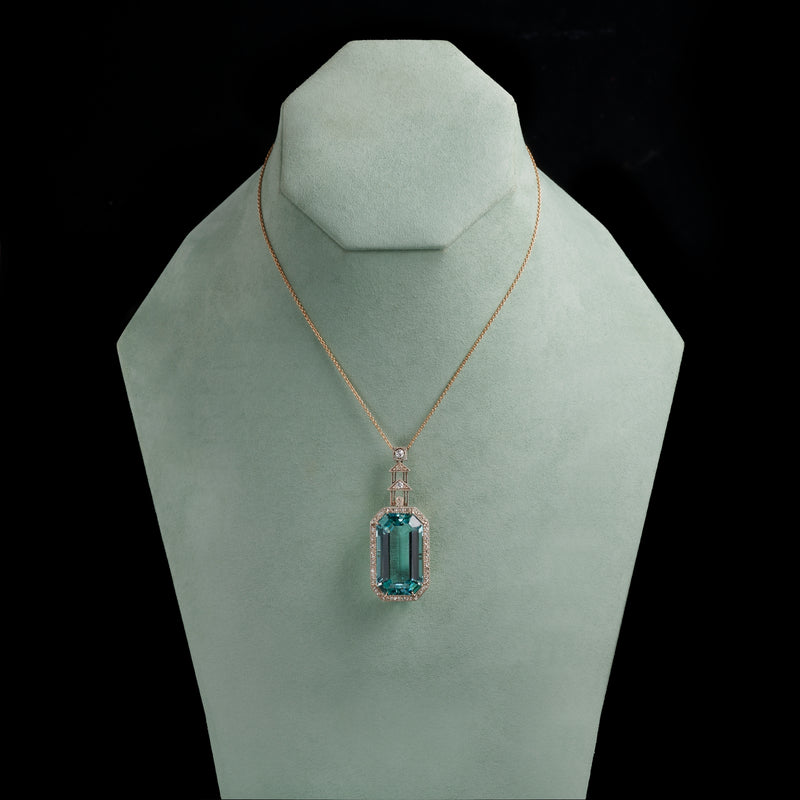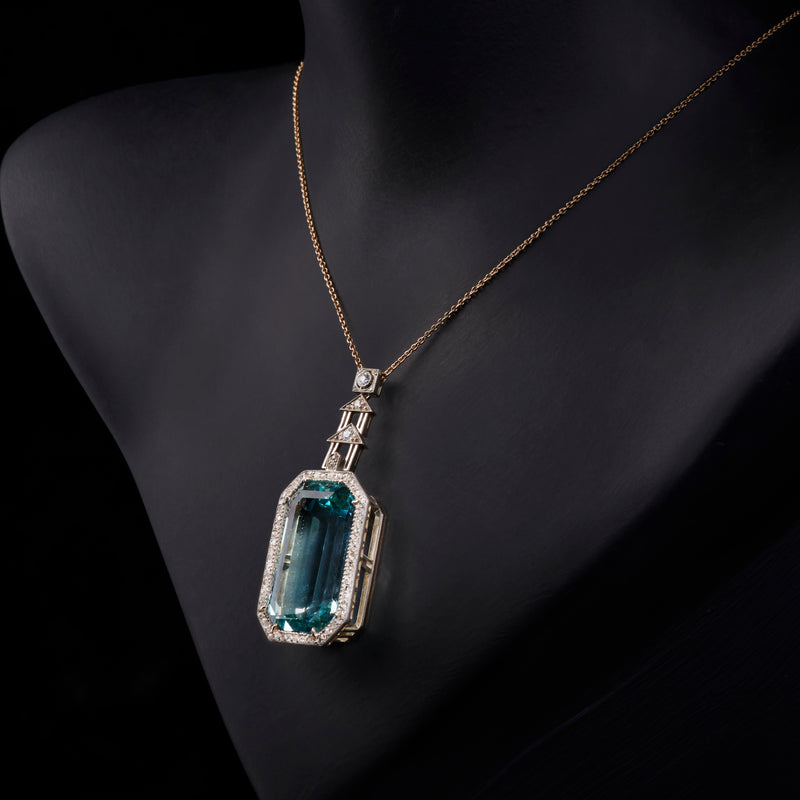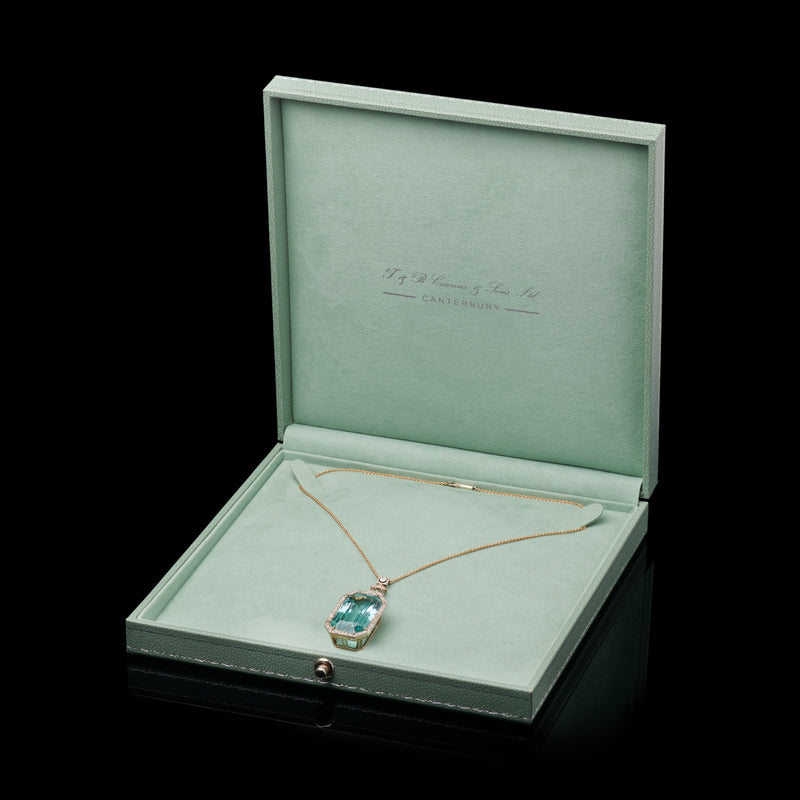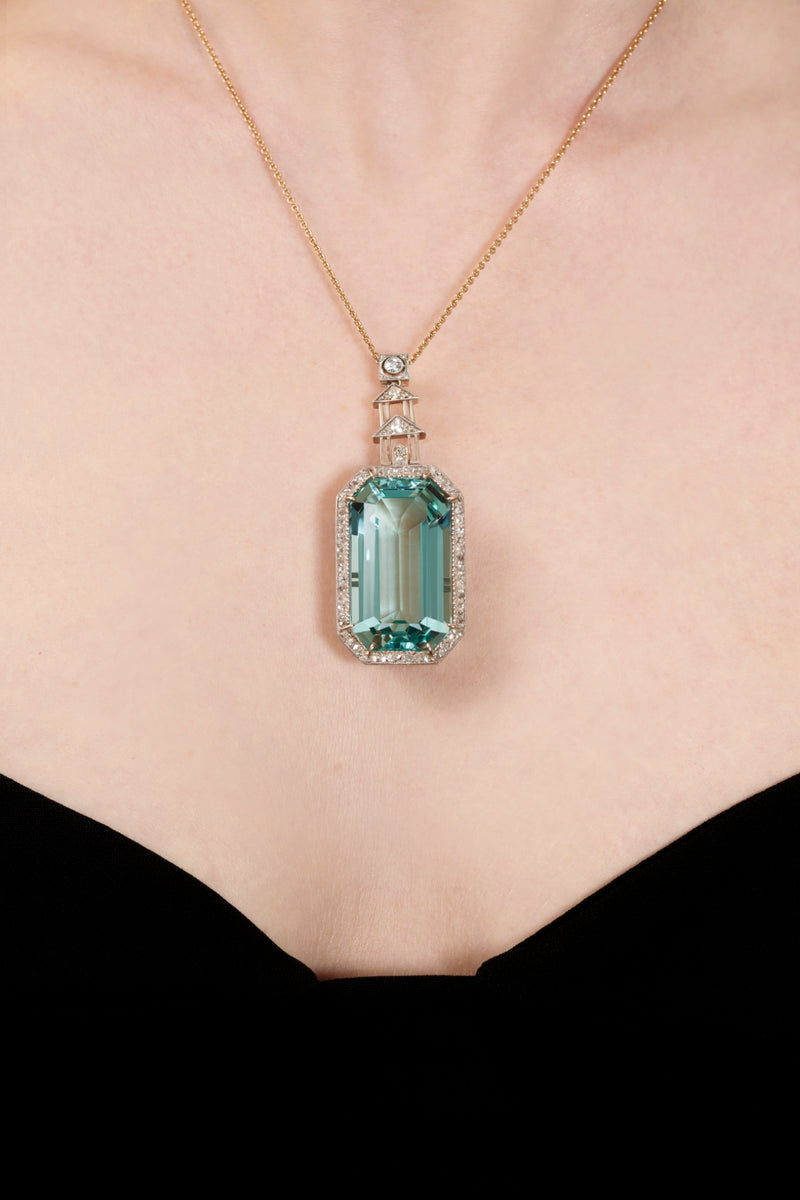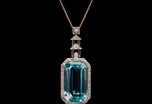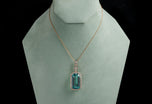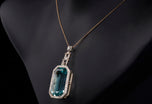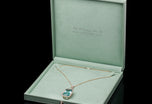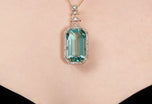 A Magnificent 1920s Aquamarine & Diamond Pendant
This splendid jewel features a wonderful large emerald cut Aquamarine of the most beautiful colour and clarity. The diamond surround and stylized Pagoda top are the perfect foil to this amazing Aquamarine. The period proportion of the cutting imparts incredible reflectivity from the geometric facetting of this gem and it is totally captivating, a pure prism of blue. 
The visual softness of the silver settings enhance the gentleness of the old diamond surround, making an ideal frame that emphasizes the crispness of the facetting of the Aquamarine. 
If you are seeking a breath taking treasure, an asset, and store of value that can bring delight both to you and future generations of your family, come and gaze at this Aquamarine.  It is a piece of jewellery that has the  potential to bring a function to a standstill, an absolute show stopping sensation. 
Read more