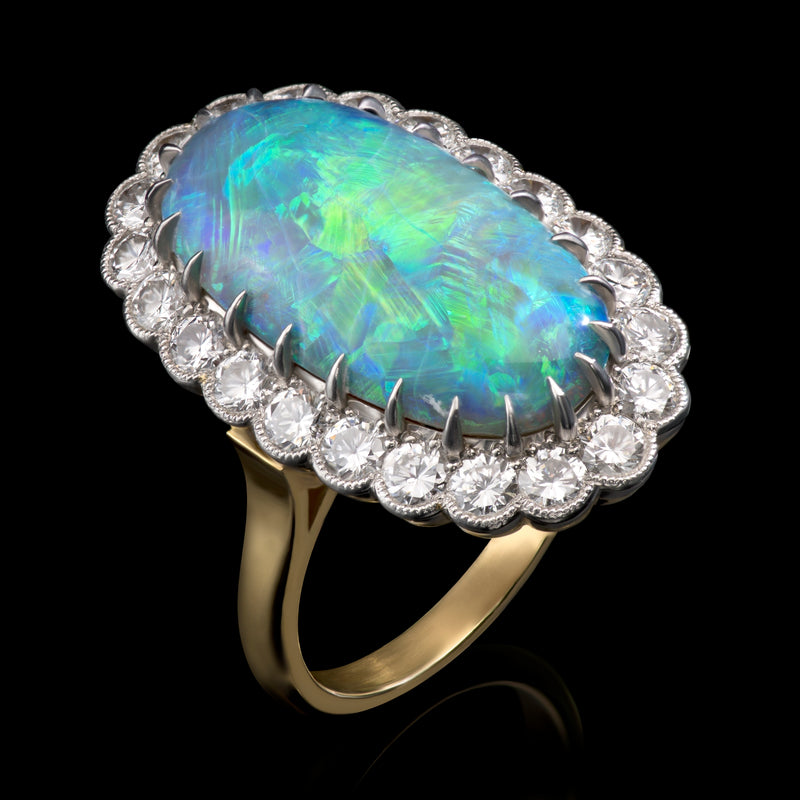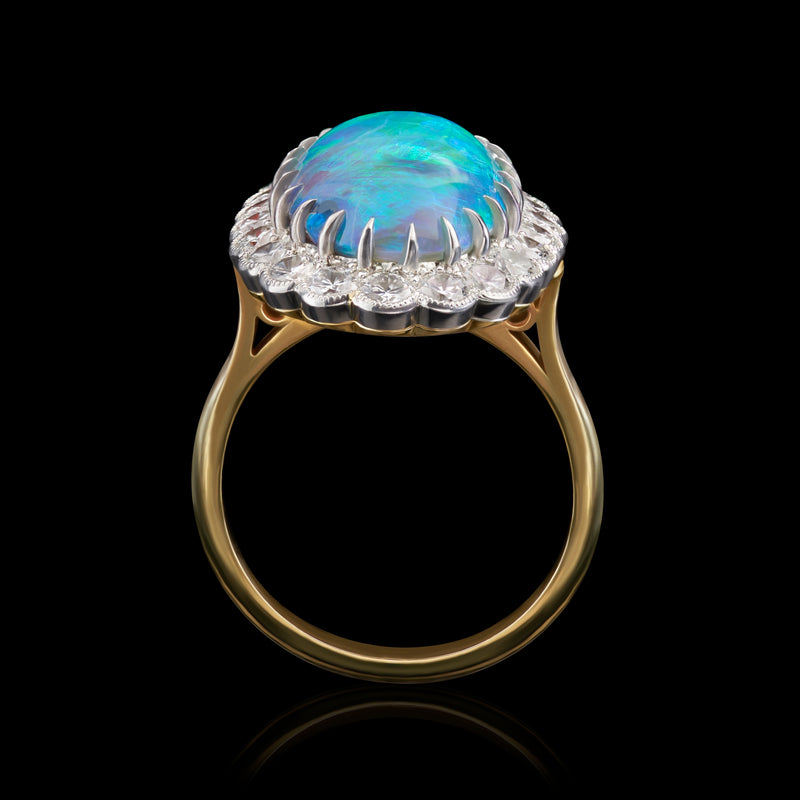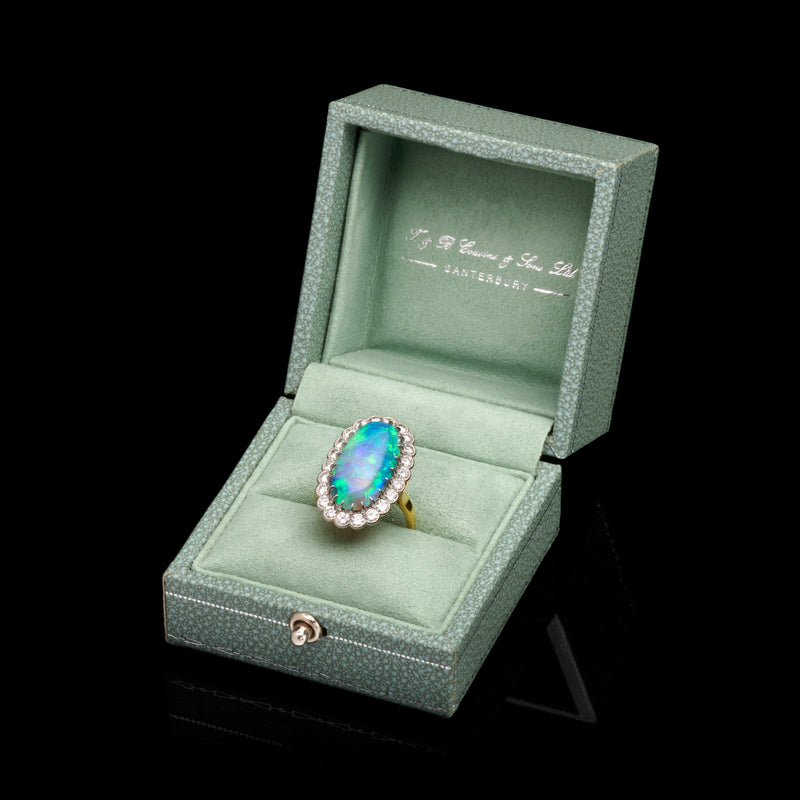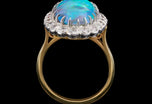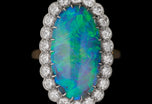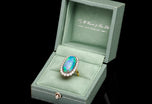 A Magnificent Opal & Diamond Cluster Ring
Black Opals with a play of colour of predominately green and blue are often referred to as 'Peacock Opal' as the colours resemble the plumage of a Peacock. 
That description doesn't quite capture this magnificent opal of 8.75 carats however, as it has such an intensity of colour that it is more as if bright sunlight is streaming through a blue and green stained glass window. To study it is quite mesmerizing.
The play of colour is very evenly distributed across the whole surface of the gem in a wonderful scintillation, like an impressionist painting, seemingly illuminated from within. 
The opal is framed with a brilliant cut diamond surround of 1.66 carats all E colour VS clarity. 
The ring is a very beautiful piece of goldsmithing art, all 18 carat yellow gold and platinum with a wonderful and intricate saw pierced basket back.      
Just take a moment to gaze at a gem of incredible beauty, humankind is so fortunate to have such wonders.
Read more
Product Reference: 027 004 0004
£31,195.00