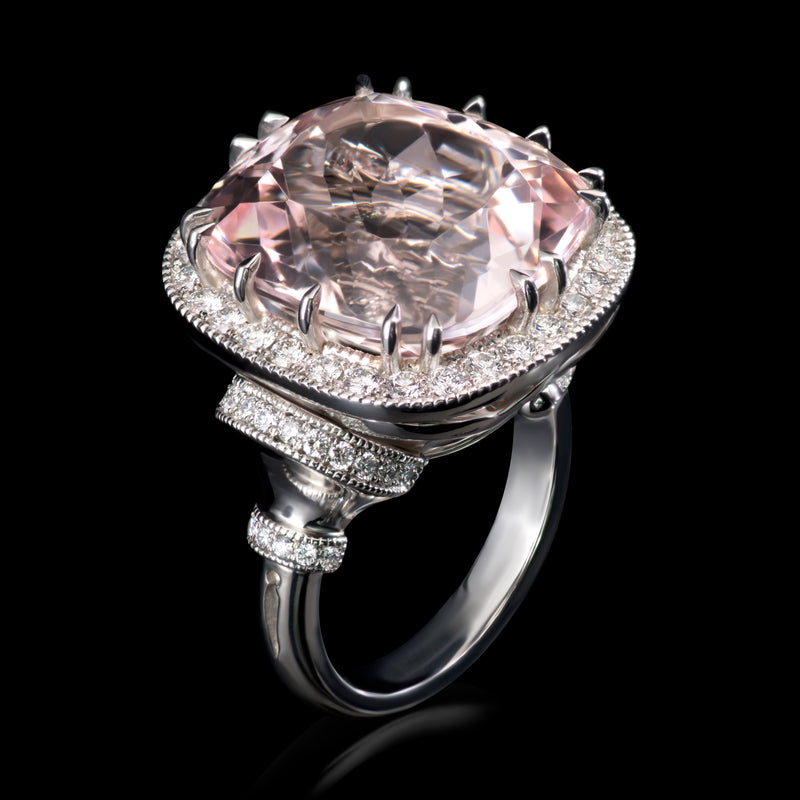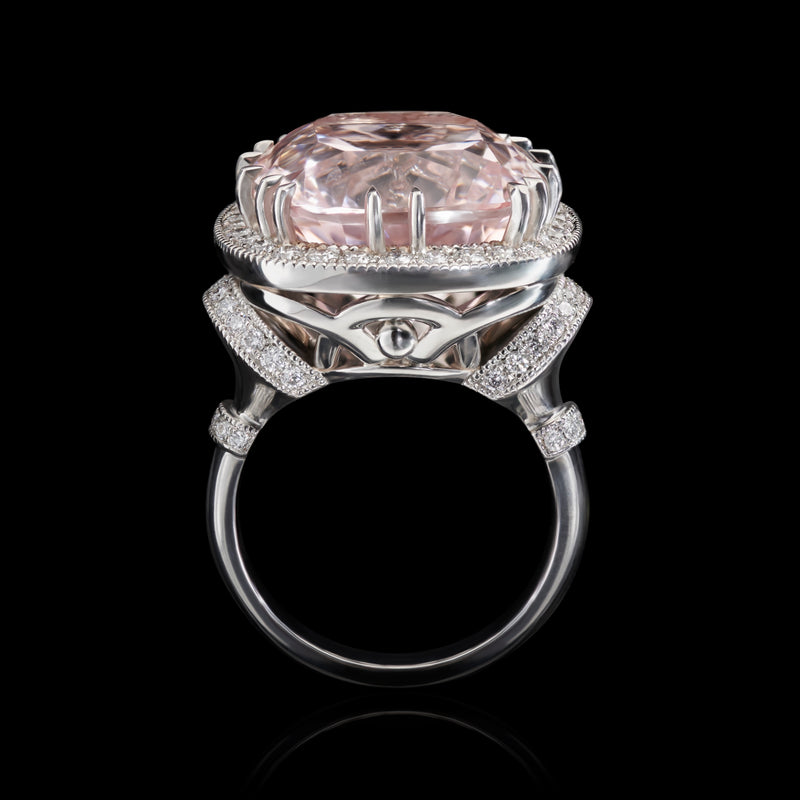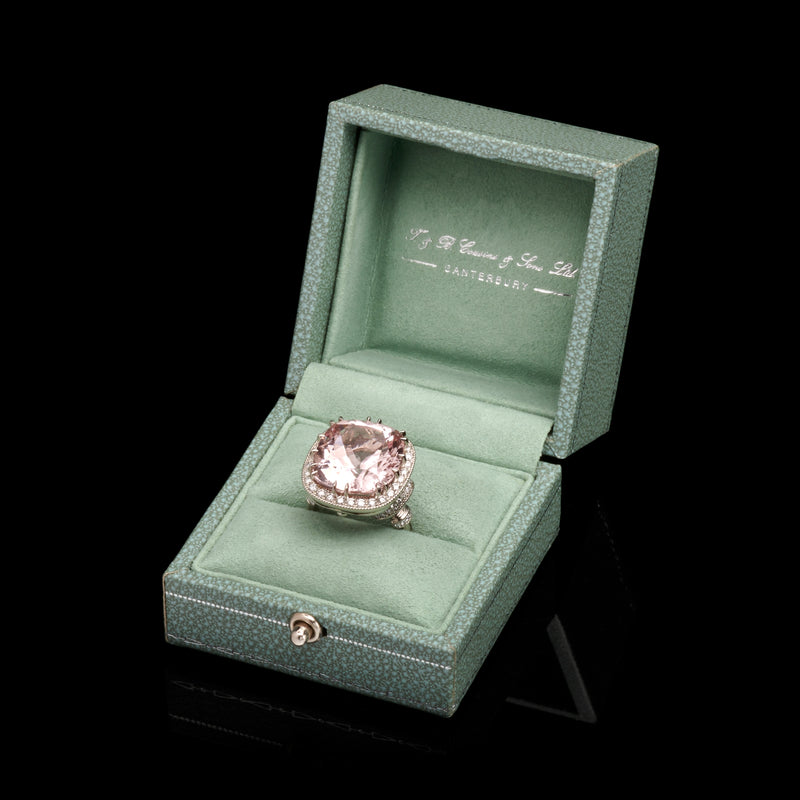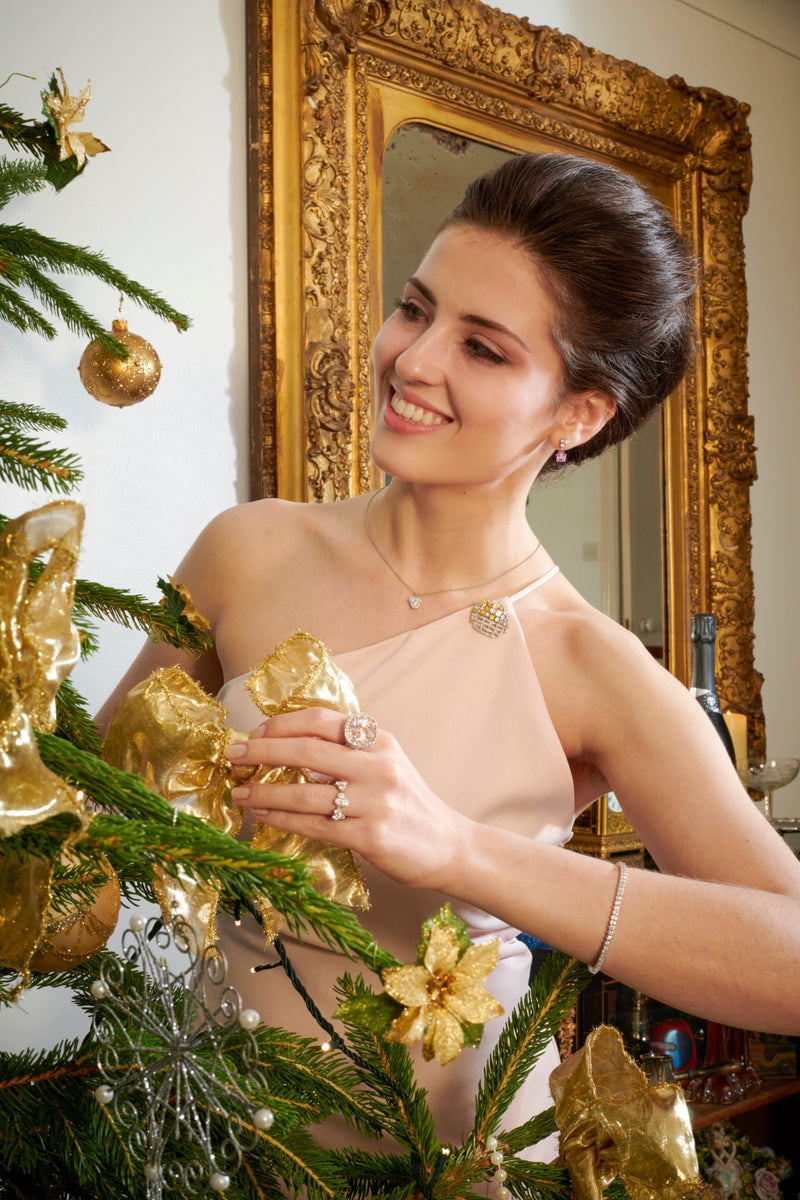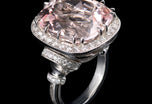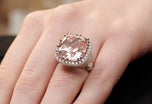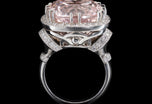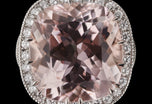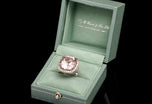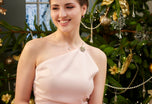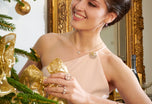 A Morganite & Diamond Cluster Ring
The origin of the inspiration for this remarkable ring goes back over 60 years to a lovely gentle lady who asked to see a ring that our father had in the window. The ring was a very striking cushion shaped facetted pale green beryl and diamond cluster. As the lady put the ring on her finger it became, in an instant, very apparent that it suited her so well; it seemed to become part of her and she bought the ring and wore it always and indeed she was never seen without it. From that first meeting and a mutual appreciation of that beautiful ring, she became a lifelong family friend.
 The proportions of her ring were just right; the central beryl slightly overlapping the diamond surround creating a glorious pool of sparkle, and Nigel has captured that perfect harmony in this tribute to that original ring.
We have had the Morganite cut especially to that same wonderfully facetted vibrant cushion, it weighs 17.84 carats. The brilliant cut diamonds weigh 0.93 carat in total and are all E colour, VS clarity. The mount is all platinum and has the most beautiful Art Deco flared trumpet shoulders that come up to meet the sculptural basket back with diamond set collars.
It is without doubt a ring that would grace the finger of a Hollywood leading lady, but we knew a wonderful lady who delighted in wearing her ring everyday.
Read more
Product Reference: 021 001 0029
£16,950.00