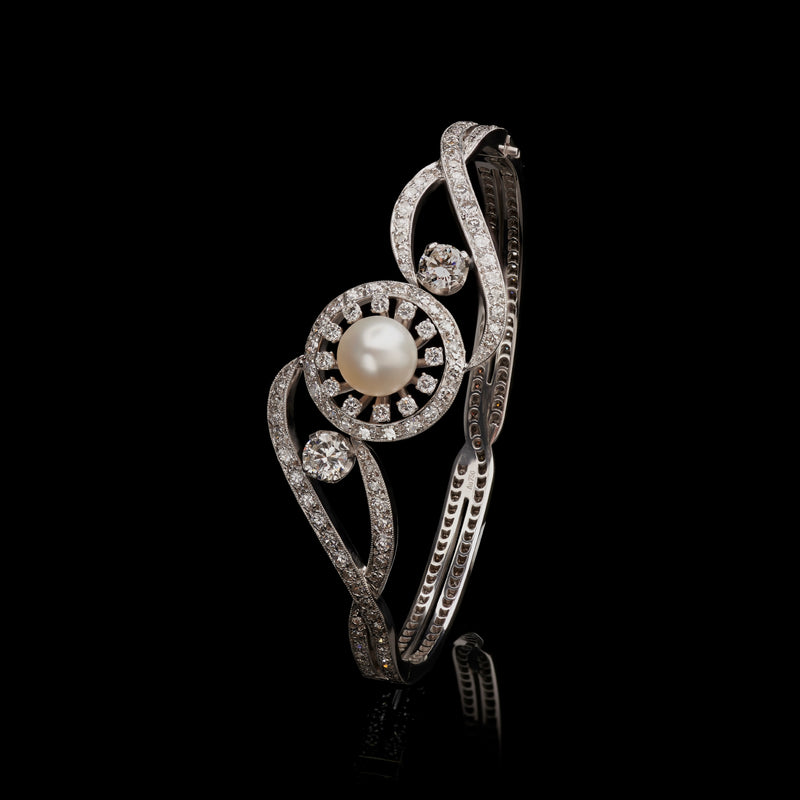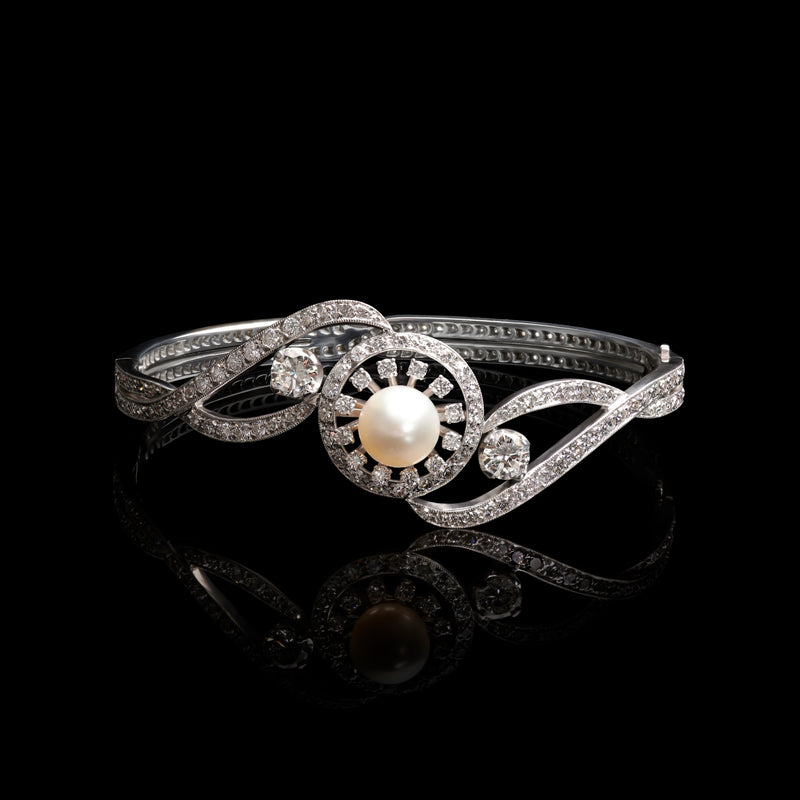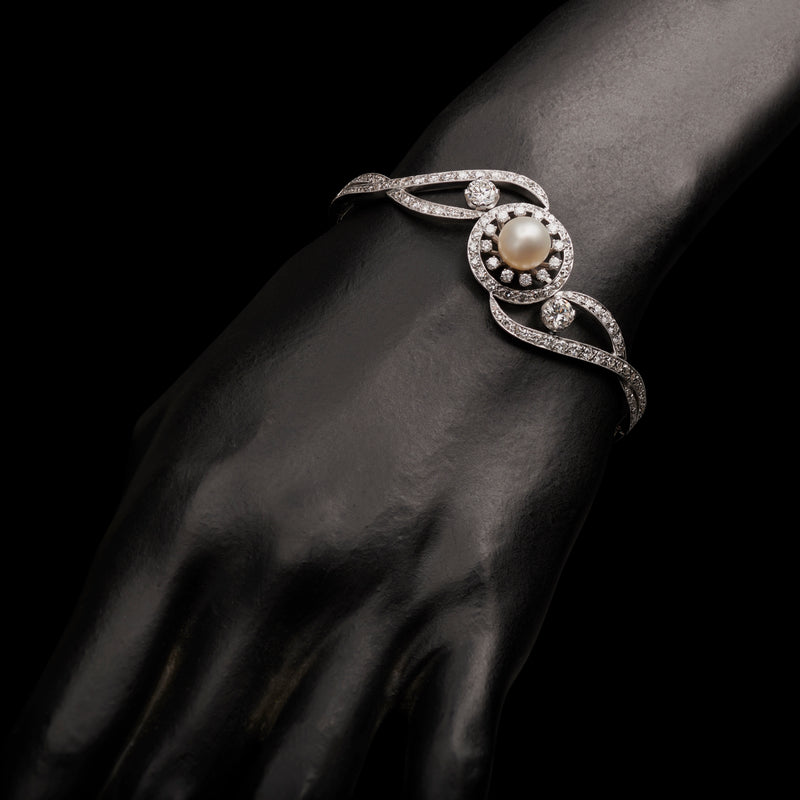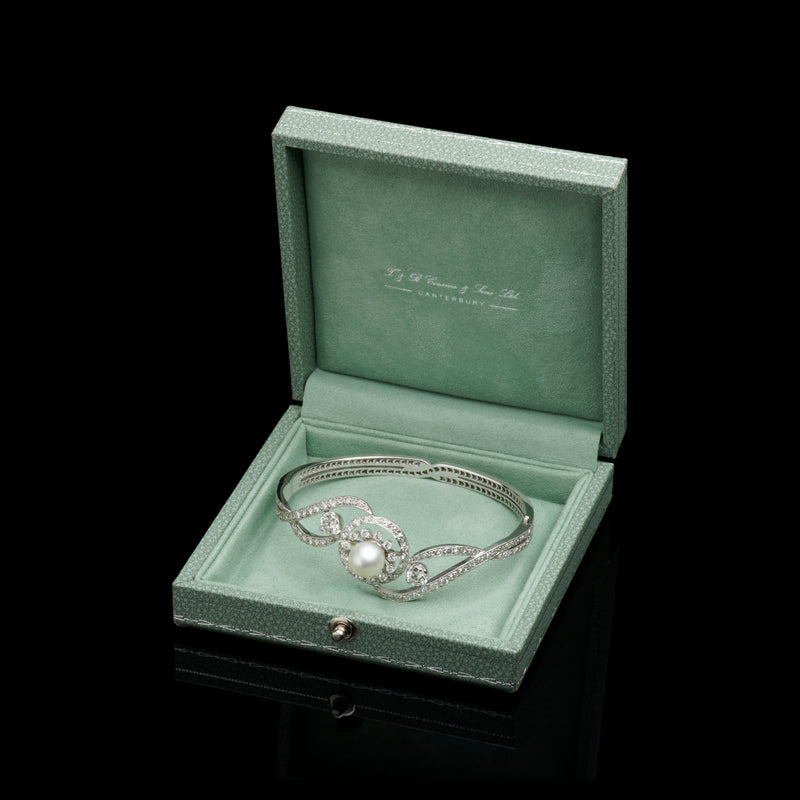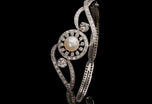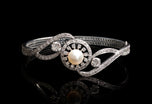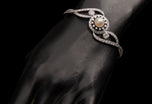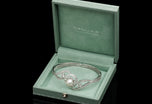 A natural pearl & diamond bangle
At the very heart of this gracefully elegant bangle is an amazing natural pearl, which has the most sublime glowing lustre. It resembles the shining silver of a full moon on a crystal clear night, it almost seems to glow from within.
The pearl is 8.9 to 9.0mm in diameter.
The bangle has 209 brilliant cut diamonds, estimated total weight 6.50 carats. The curving form is so beautifully flowing as it wraps around the wrist, a delight to behold.
The contrast between the softest of soft lustres of this lovely pearl, and the brightest of bright scintillations of these outstanding diamonds form the most symbiotic harmony.
It says something of this remarkable natural pearl that it can hold its own with six and a half carats of diamonds.
Read more