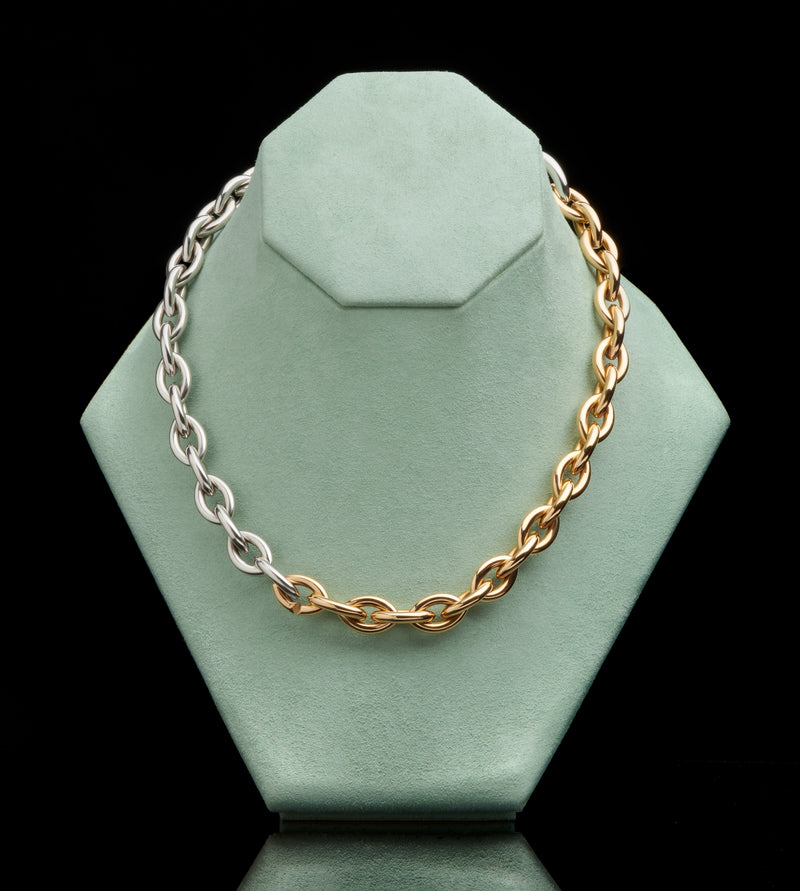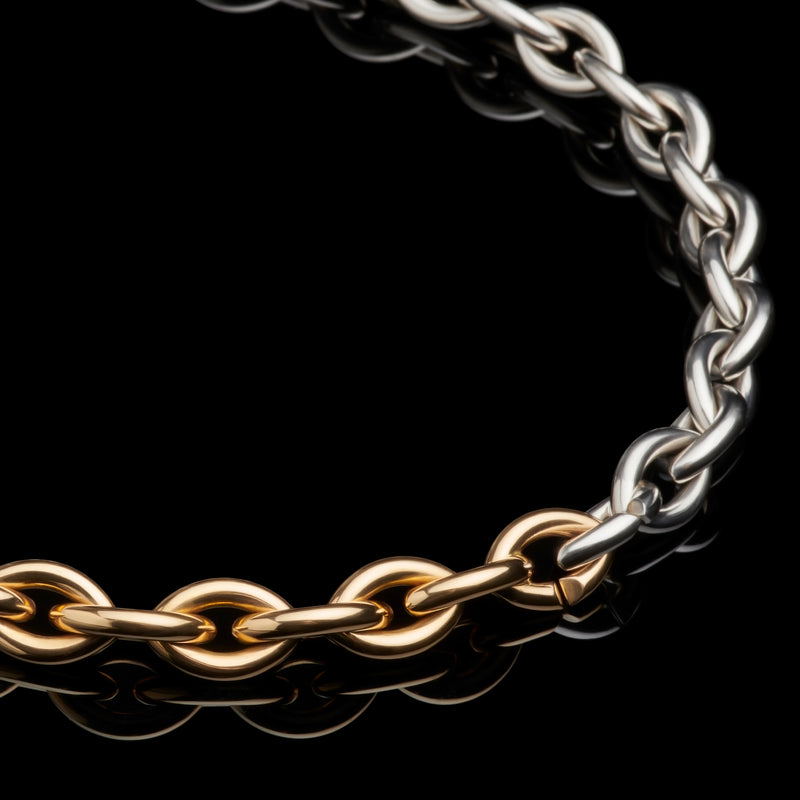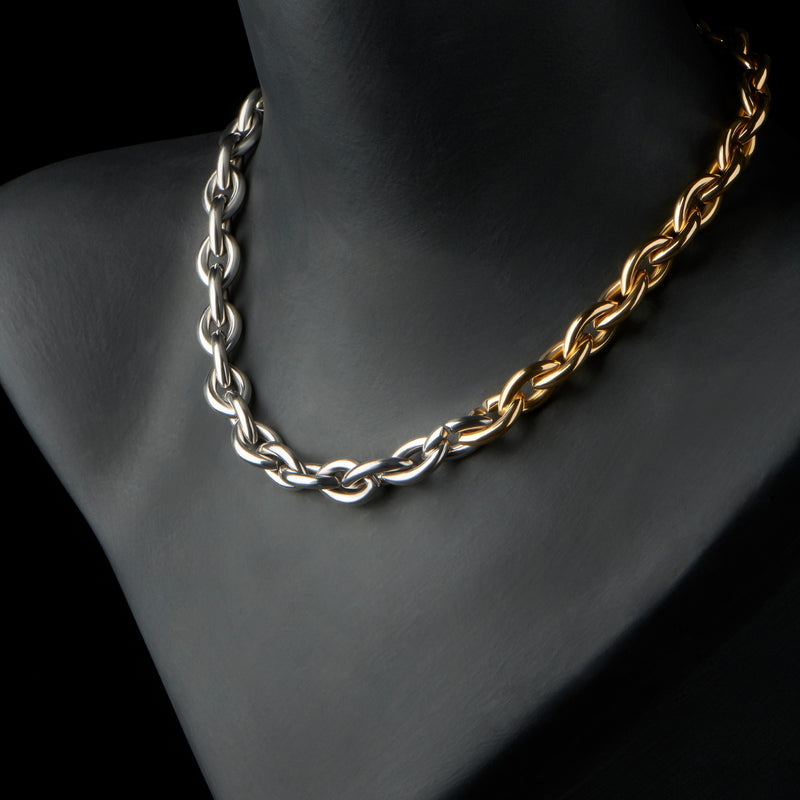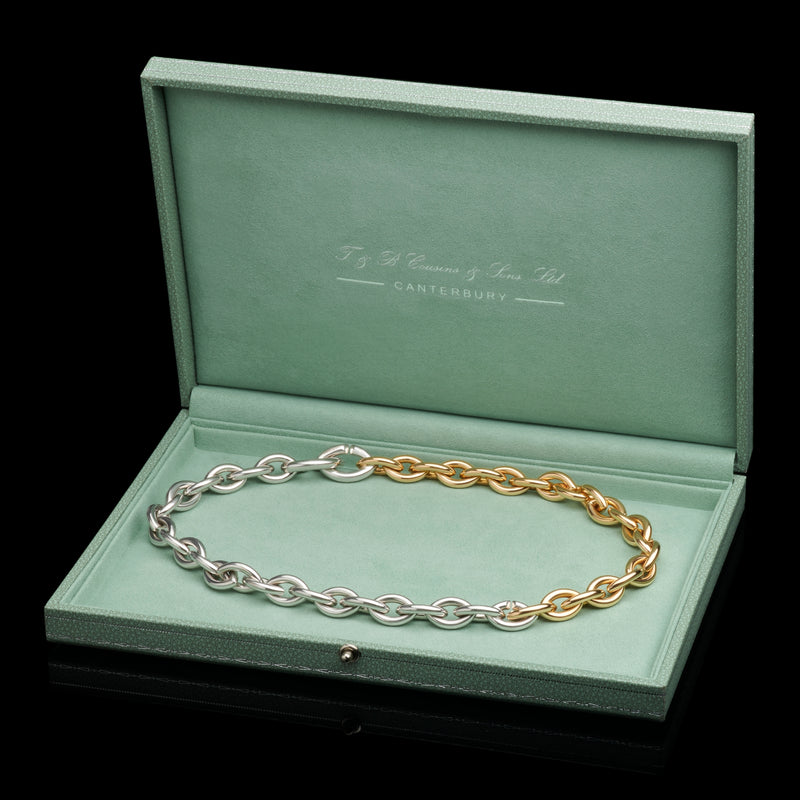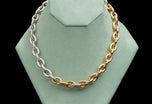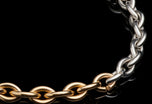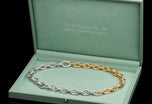 A navette link necklet
The Navette link has been a great favourite at Cousins over the last half a century. The name 'Navette' has the same derivation as 'Navy' and comes from the Latin for 'Ship', as the shape of each link, with a point at each end resembles a little ship, or boat.
It is a wonderfully 'fluid' link that is delightfully tactile. 
This necklet has both 18 carat yellow, and white links in interchangeable sections.
It is a very wearable, and adaptable piece of jewellery that looks as strikingly good, worn with Bermuda shorts, stripey top and deck shoes, or with a classic evening dress and heels.
If you are looking for a necklet that is both casual, and elegantly sophisticated, give yourself a treat, and come and try this Navette necklet.
Read more
Product Reference: 167 000 0009
£16,885.00