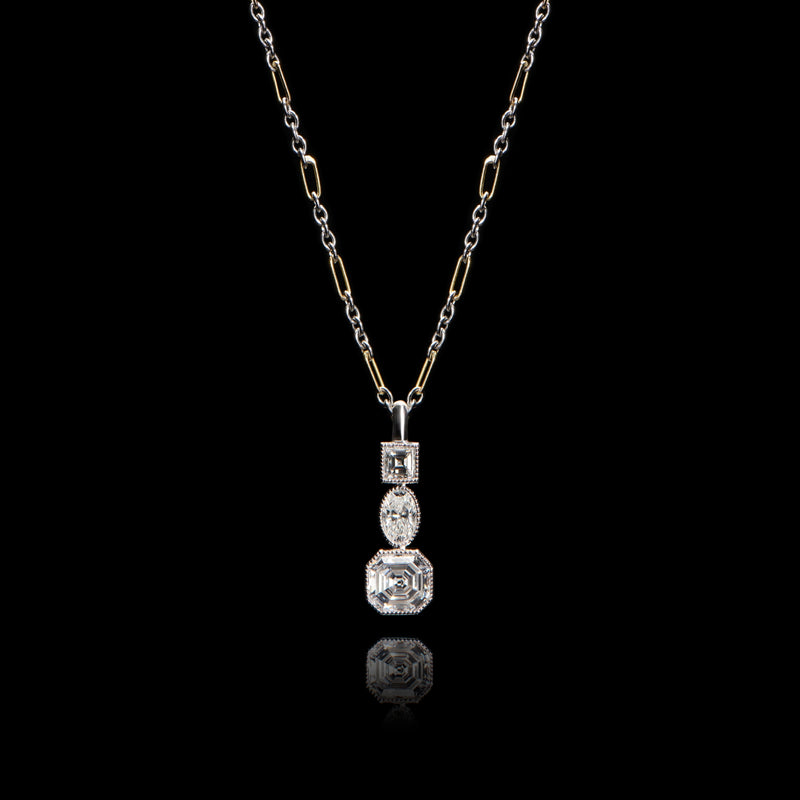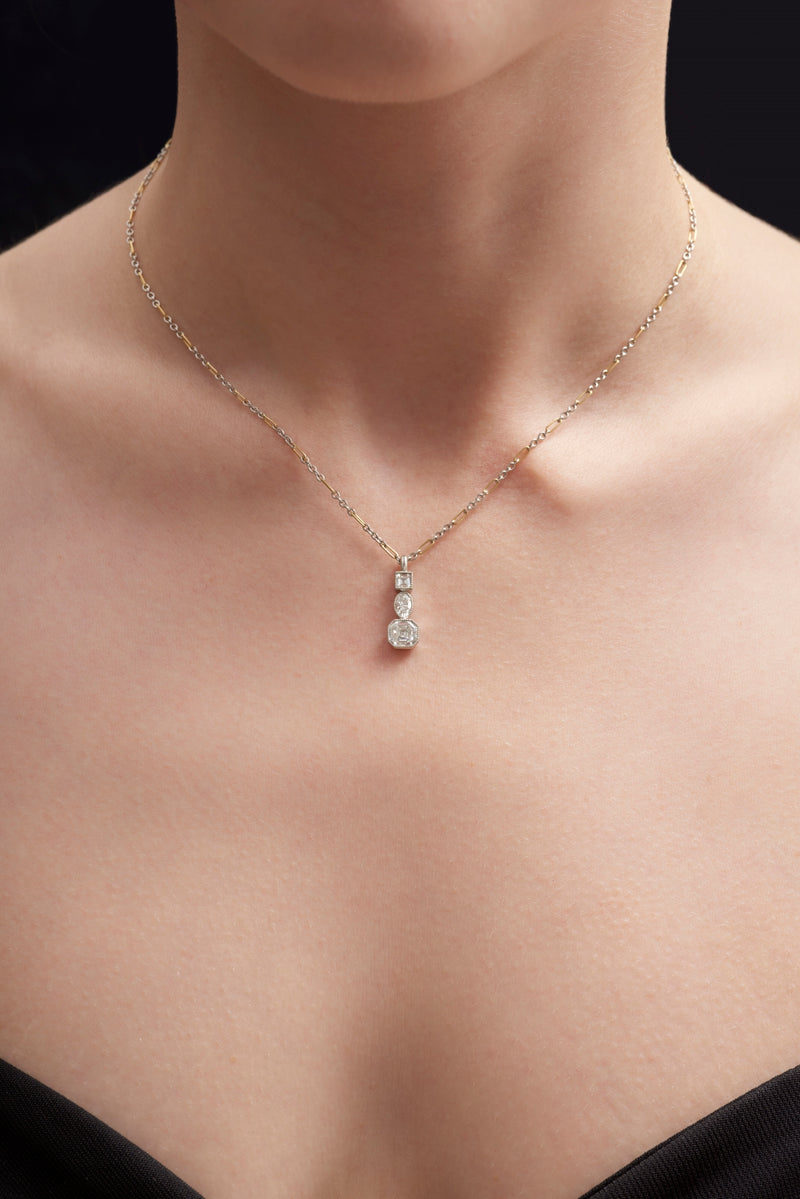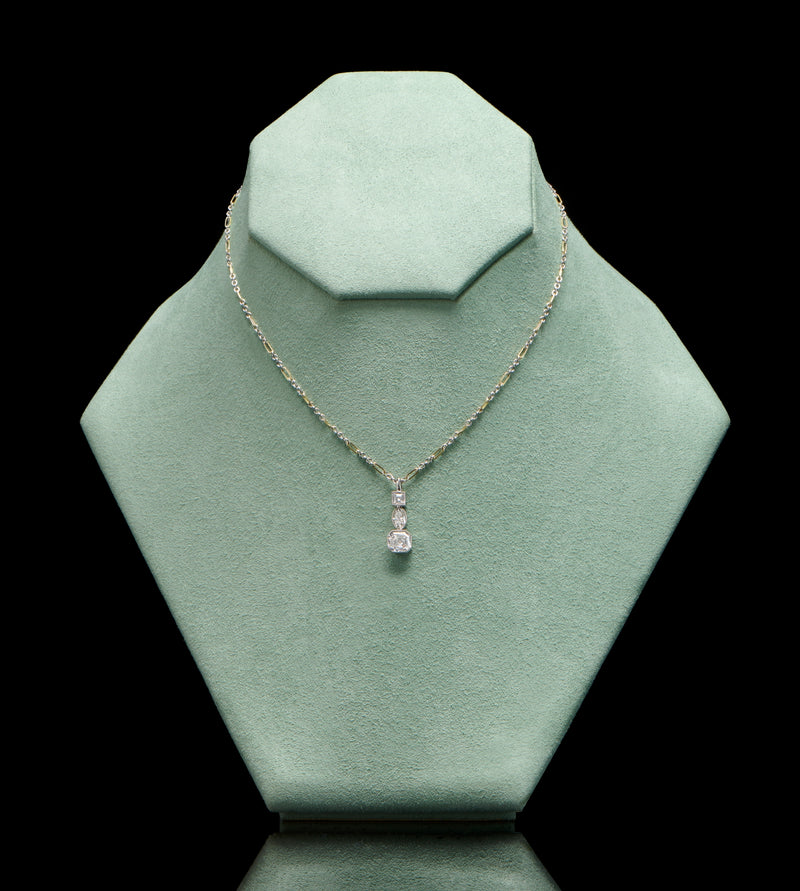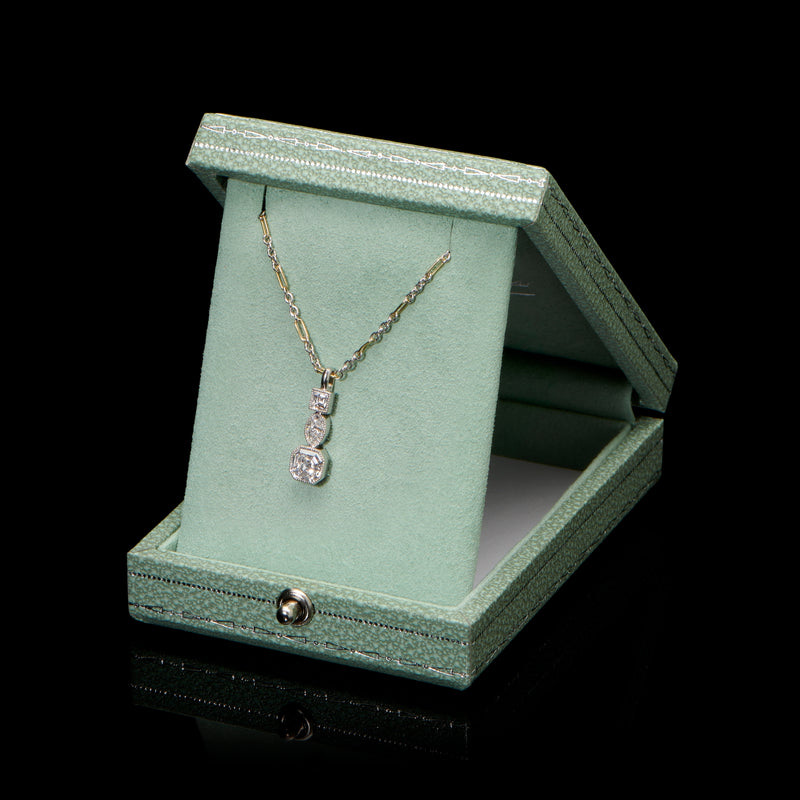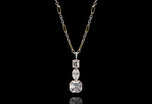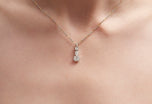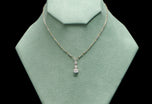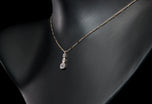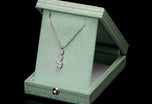 A one-off 1920s inspired diamond negligee pendant
This pendant has three distinctly different cuts of diamond, and a delightful interaction from the play of light cast from them, three united as one.
The largest is a splendid step cut, with large cut corners making it almost an octagon, it weighs 0.84 carats and is E colour VS2.
The central suspending diamond is a very well-proportioned oval of 0.26 carats also E colour, VS clarity.
At the top is a carré cut diamond of 0.18 carats, E colour, VS clarity.
The chain is handmade fetter and five 15" long. 
The harmony between the reflectivity of the carré and the step cut works so beautifully with the oval in between, like moonlight on the water, sparkling upon the collarbone.
The chain shown, priced at £660, is included with the pendant. Alternative chains are available, please contact Cousins to discuss possibilities. 
Read more
Product Reference: 071 004 0005
£14,595.00