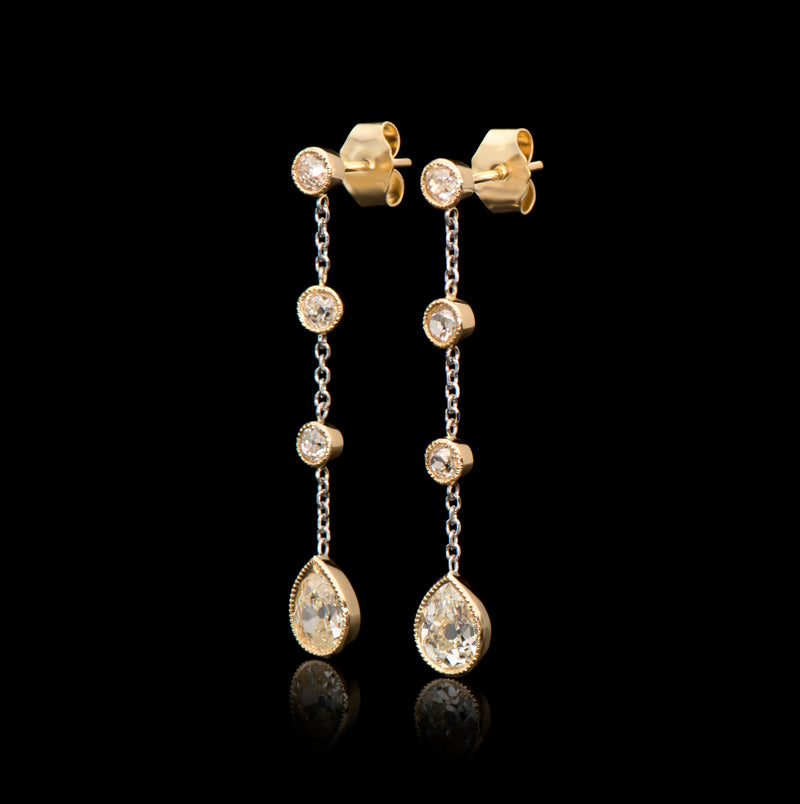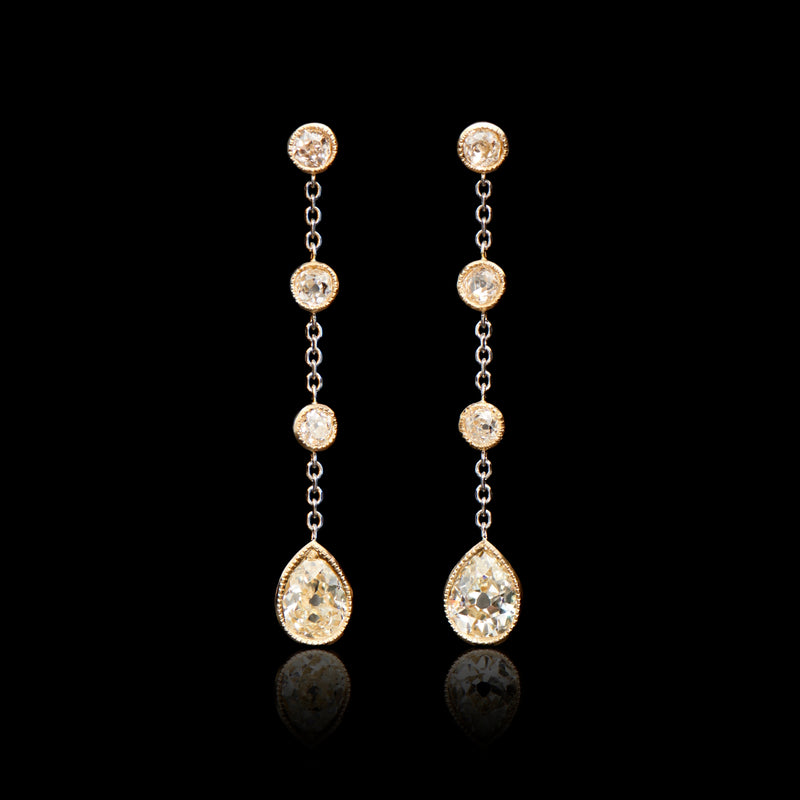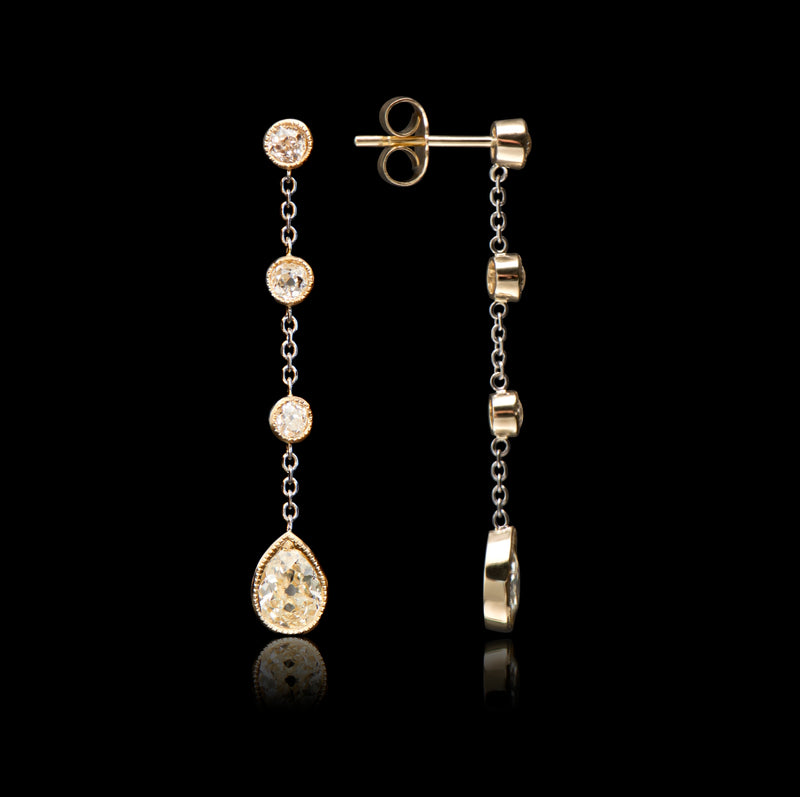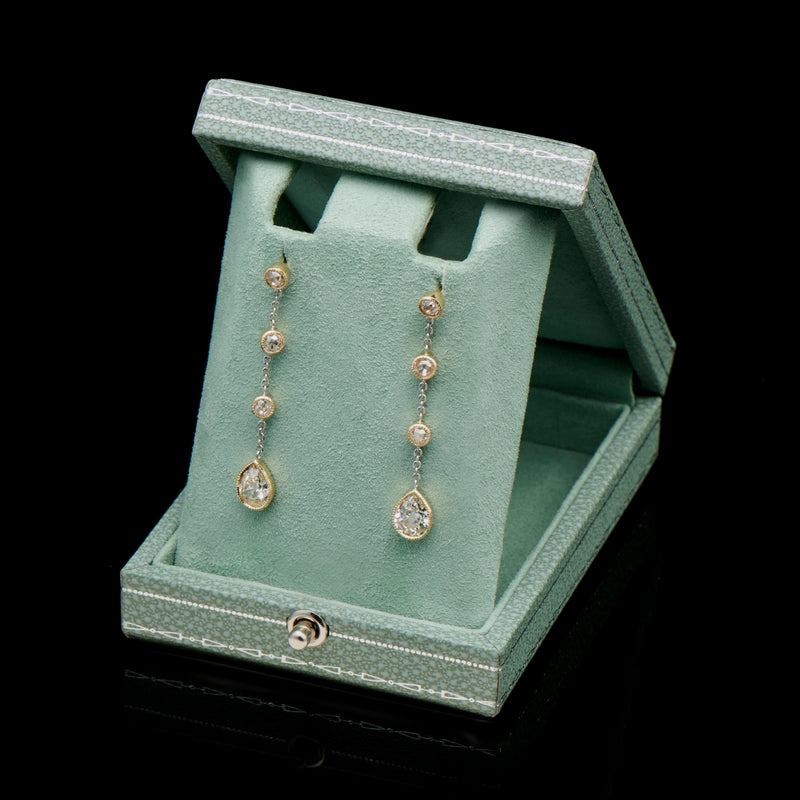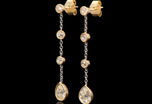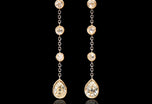 A pair of distinctive diamond drop earrings
These graceful, elegant earrings feature a collection of antique diamonds that were cut at least 120 years ago, showcasing the typical 'old mine cuts' of the turn of the century. 
The 18 carat yellow gold collets have each been individually handmade to mirror and accommodate the outline of each antique diamond. A wonderful articulation comes from the suspending platinum chain, which provides a captivating movement as the wearer turns their head.
The diamonds have a total weight of 2.12 carats, their beautiful cutting produces a charming gentle twinkle that is not seen in a modern cut diamond, and once seen in candlelight, will never be forgotten. See also the emerald drop earrings below, and the yellow gold snowflakes. 
Read more