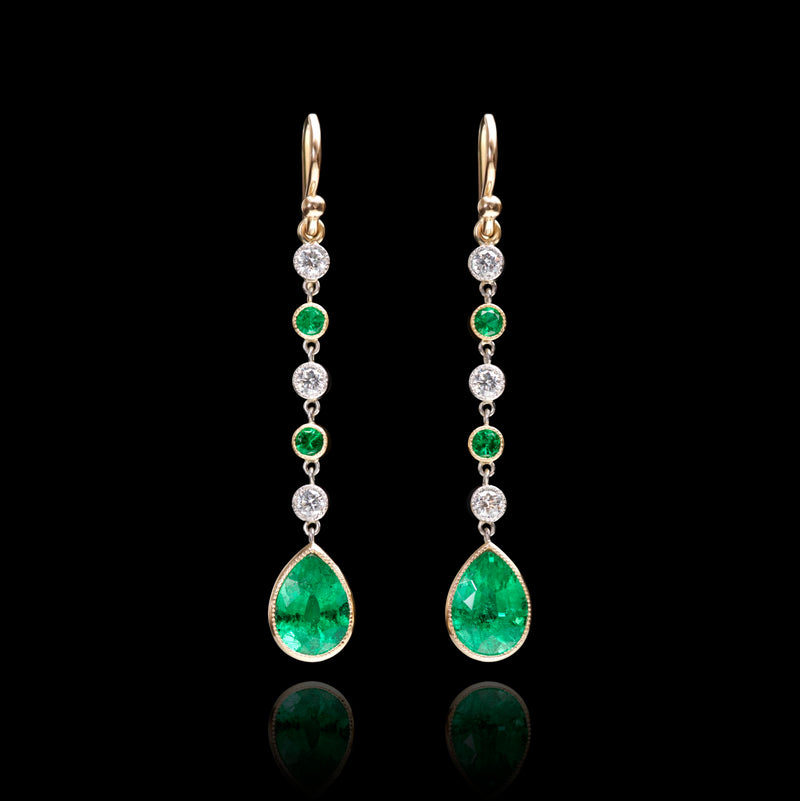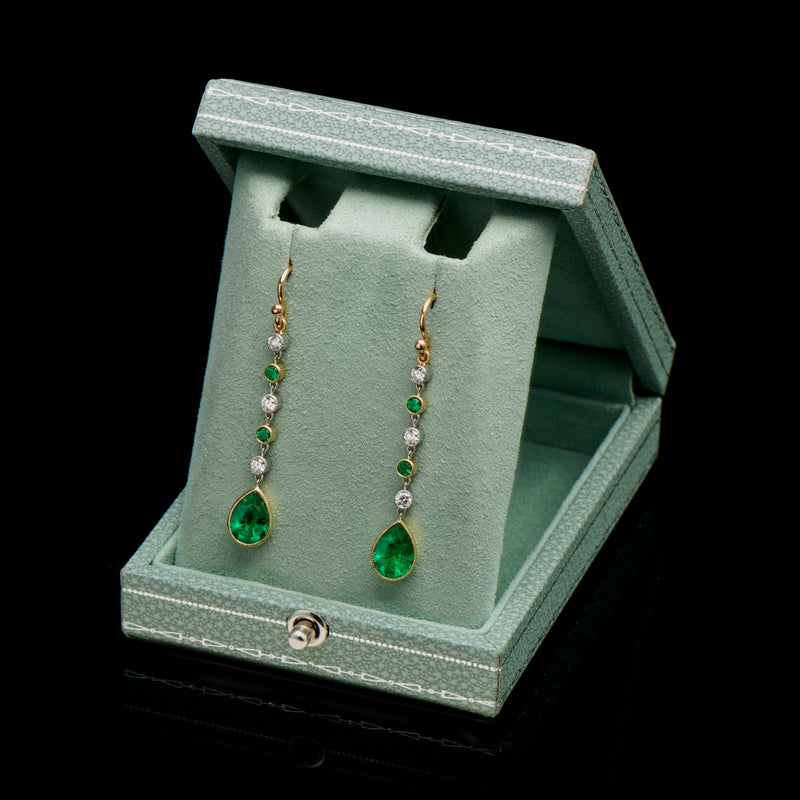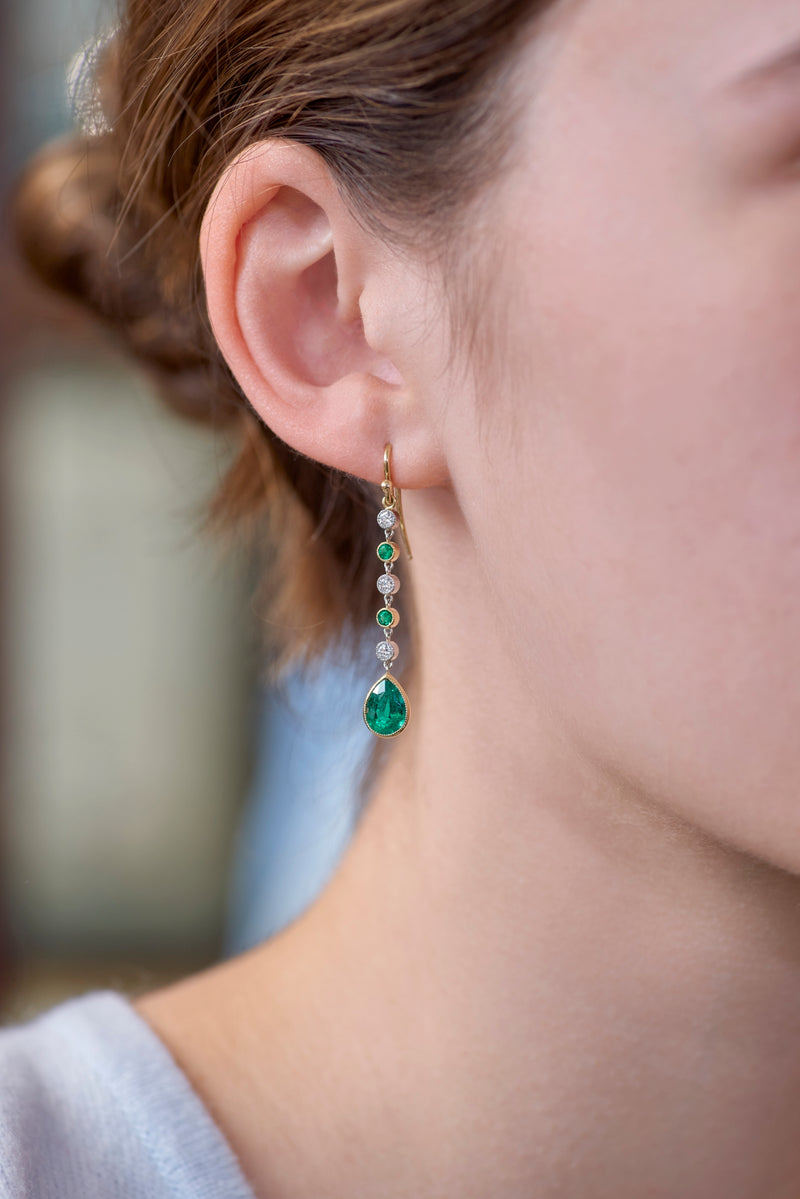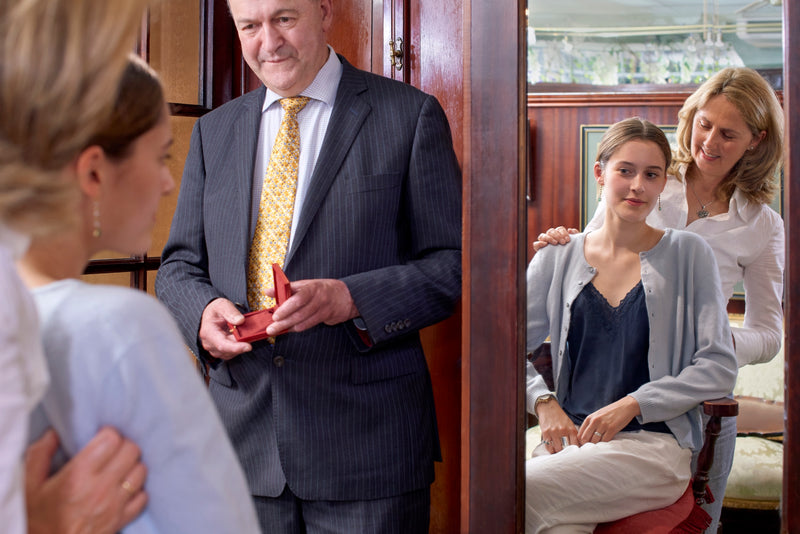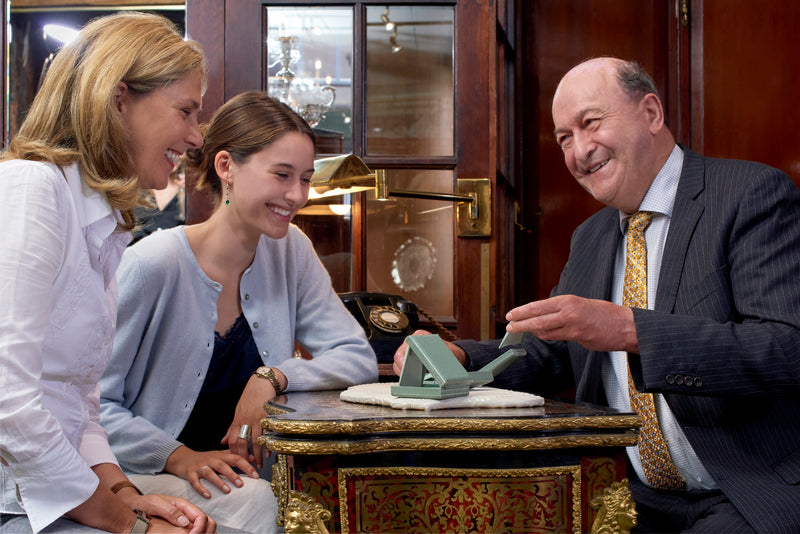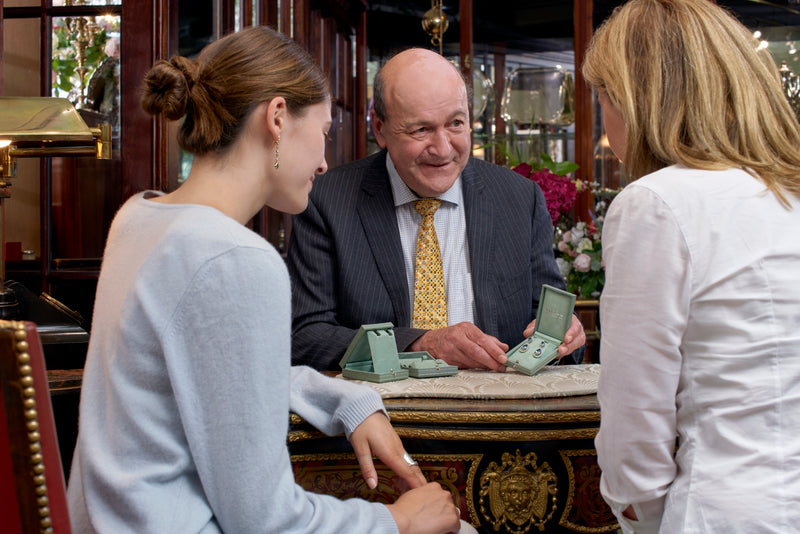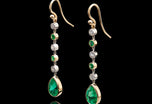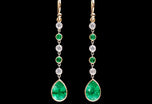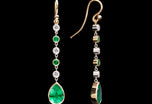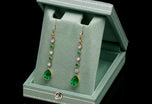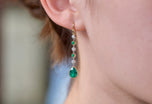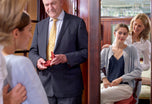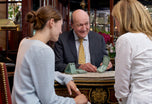 A pair of emerald & diamond drop earrings
Evoking a favourite jewellery design period of ours, the 1920s, Nigel has drawn these wonderfully articulated drop earrings of graceful elegance, in all 18 carat yellow gold and platinum.
The drop shaped emeralds are a beautifully matched pair that weigh 2.48 carat in total. They have been cut in a period style with slightly smaller table facets, and larger, steeper crown facets, that enhance the appearance of the droplets.
The suspending articulated collets are set with four round facetted emeralds 0.20 carat total, and six brilliant cut diamonds 0.30 carat total. 
Blissfully comfortable hand made 18 carat gold tapered hook fittings.
The movement of these earrings as the wearer moves is just enchanting.
Read more
Product Reference: 117 040 0005
£14,250.00