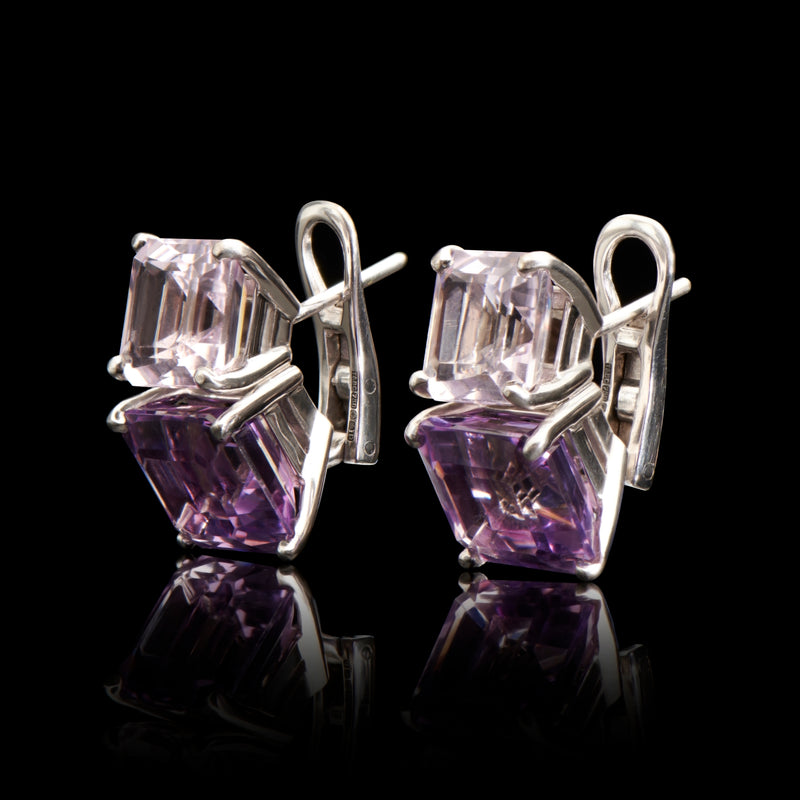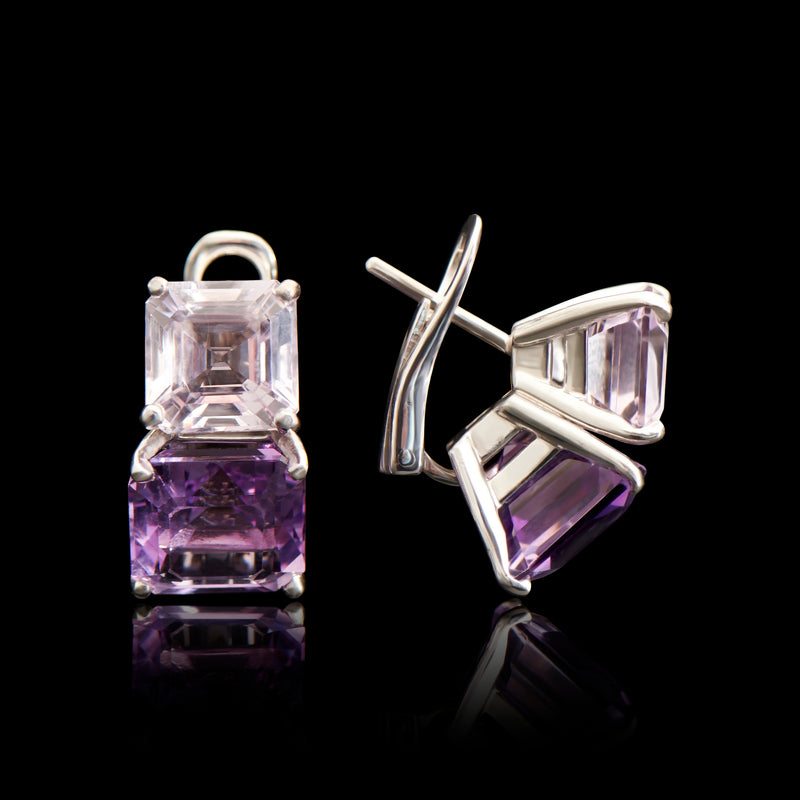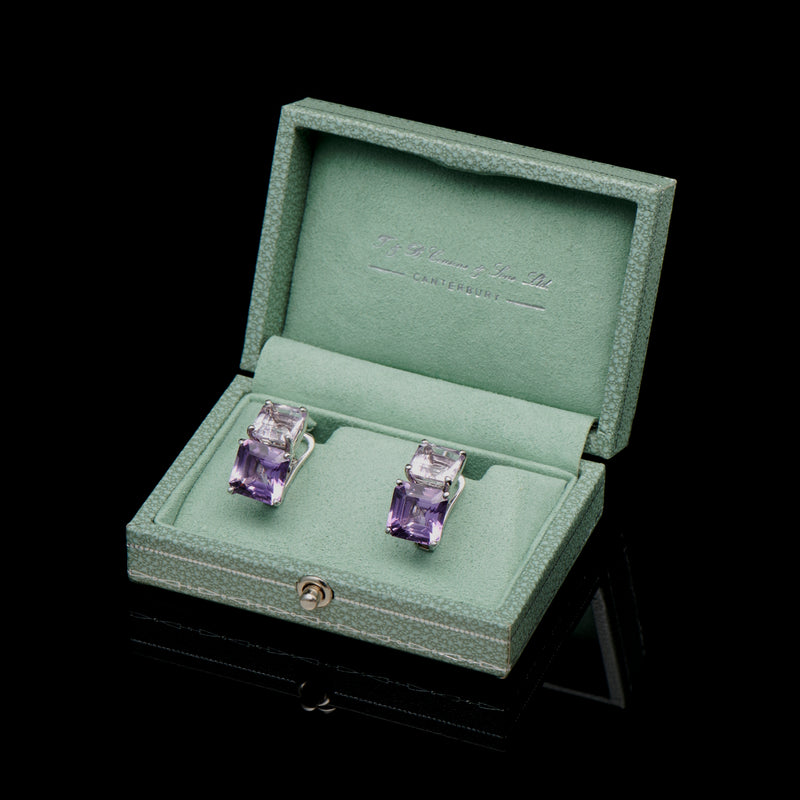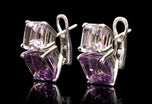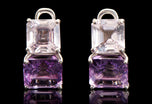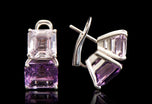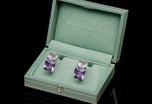 A pair of unique amethyst & kunzite earrings
In these spectacular earrings Nigel has evoked the style and excitement of 1950s Monte Carlo.
The pair of pastel pink Kunzites sit atop the pair of Amethysts, set in 18 carat white gold with post and clip fittings, precisely angled to follow the curve of the ear and the neckline.  
The subtle soft harmony of colour between the Amethyst and Kunzite is keenly contrasted by their crisp geometric step cut facetting, and the dramatic architectural white gold collets. Unusually deep stones, the colour is rich and warm, enchanting those in the company of the wearer. 
Read more