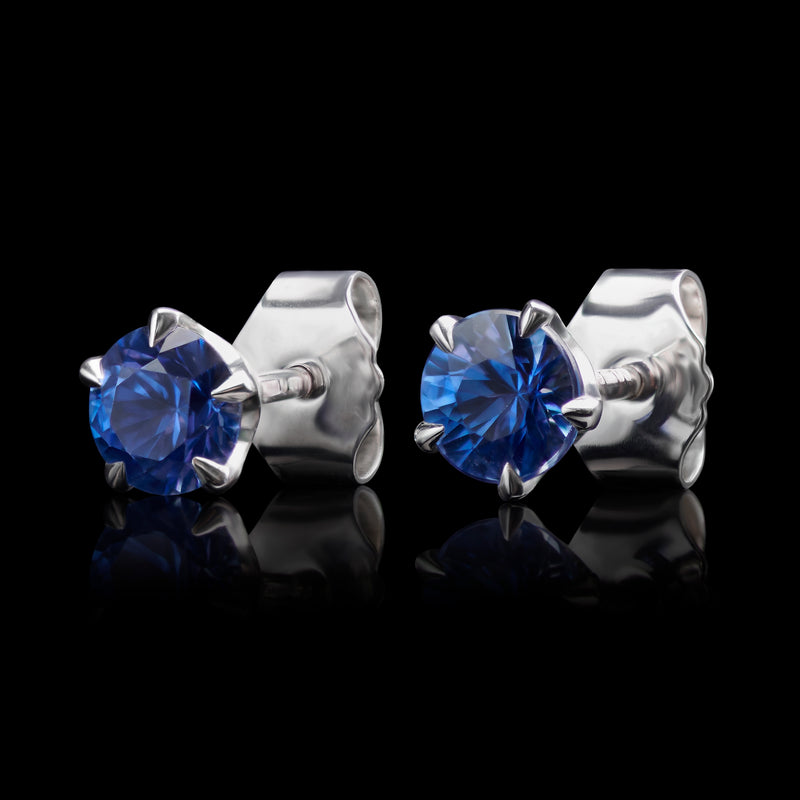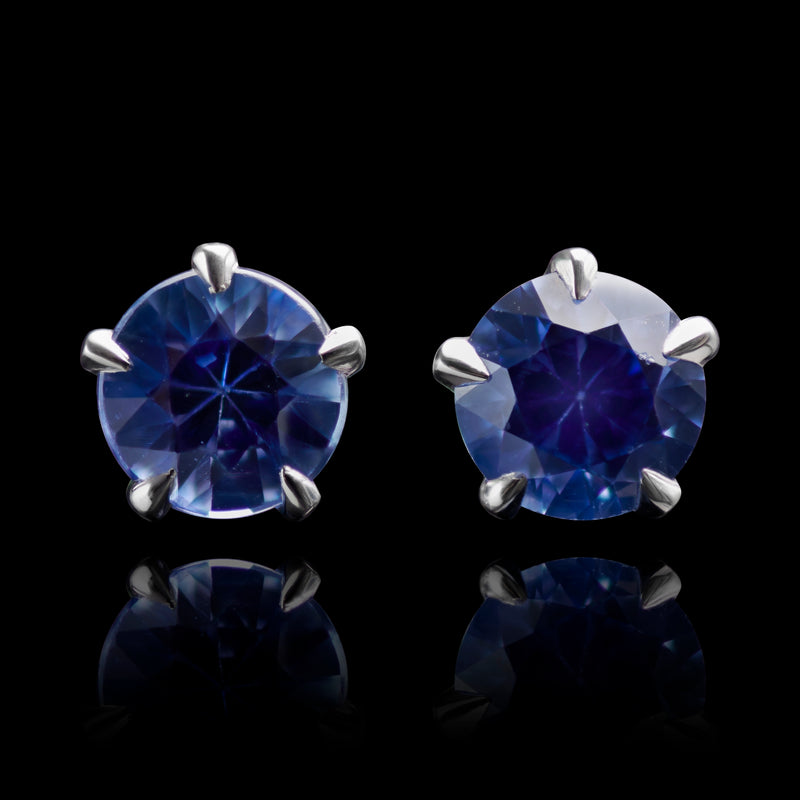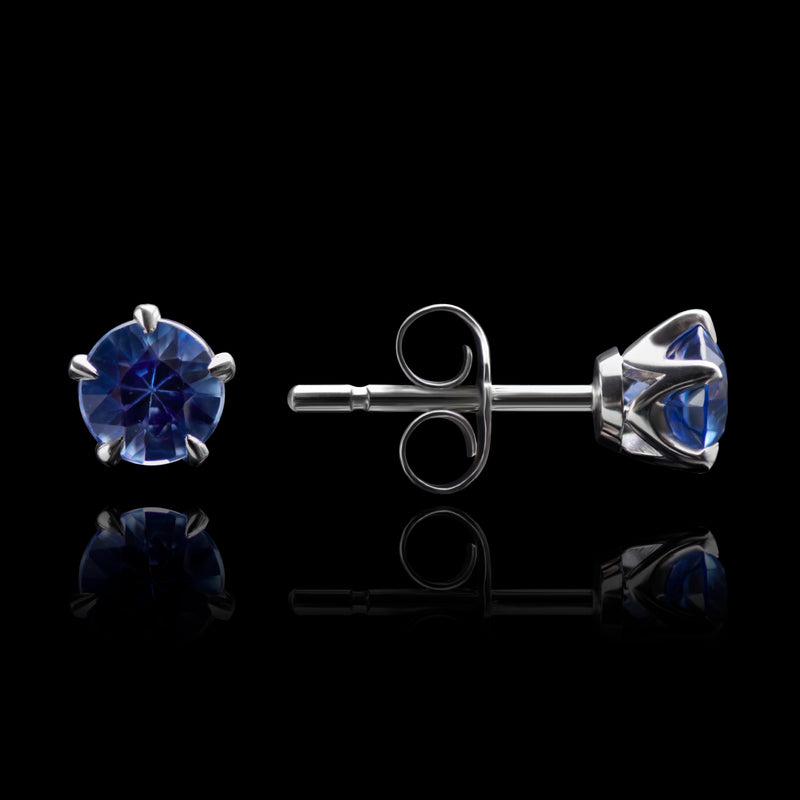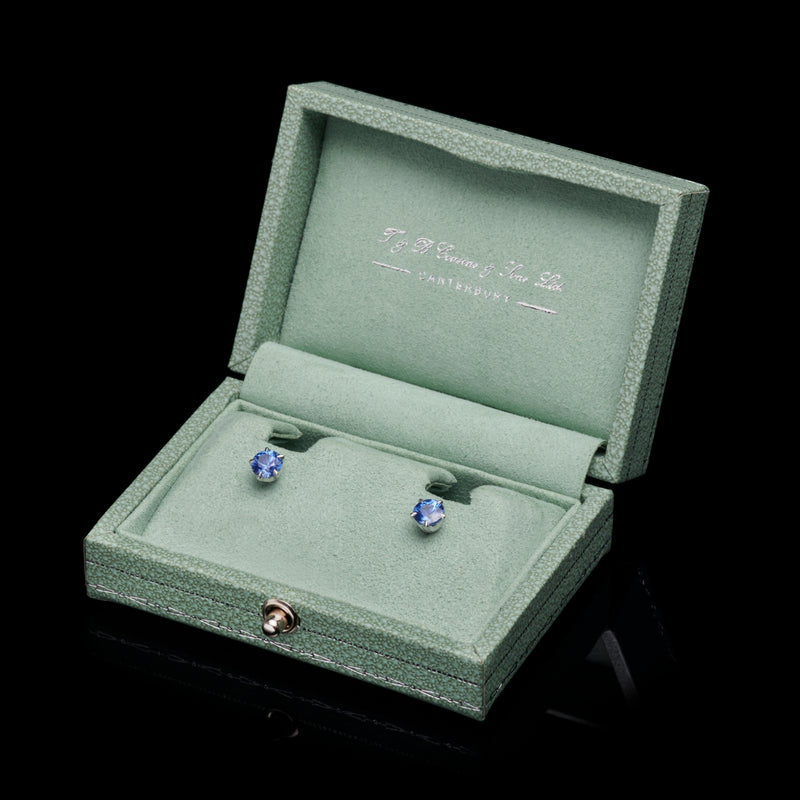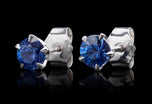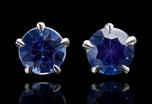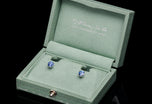 A Pair of very Beautiful Specimen Sapphire Stud Earrings
This pair of sapphires are outstanding not only for the intensity of their wonderful deep royal blue colour, but also for their vibrancy.  We thought them so striking that they could stand alone as stud earrings. 
We have made five claw, steeply tapered all platinum collets, that just slightly nestle into the lobe, so that the earrings sit to perfection. 
The pair of sapphires weigh 1.38 carat total. 
Studying the colour saturation, it is hard to imagine anything more blue, or that something so amazing was formed millions of years before plant and animal life.
Read more
Product Reference: 121 039 0003
£2,650.00