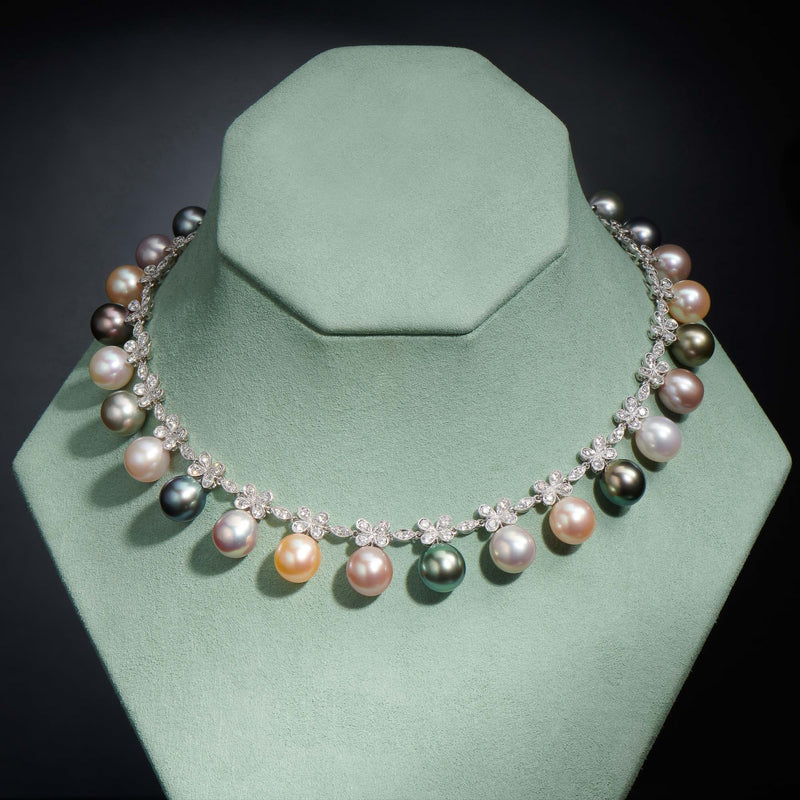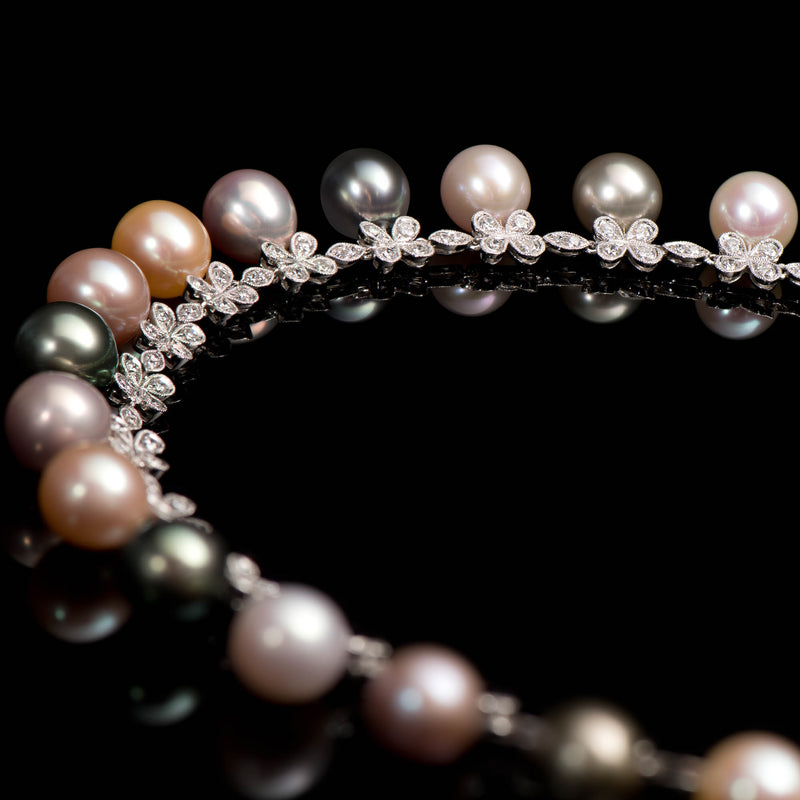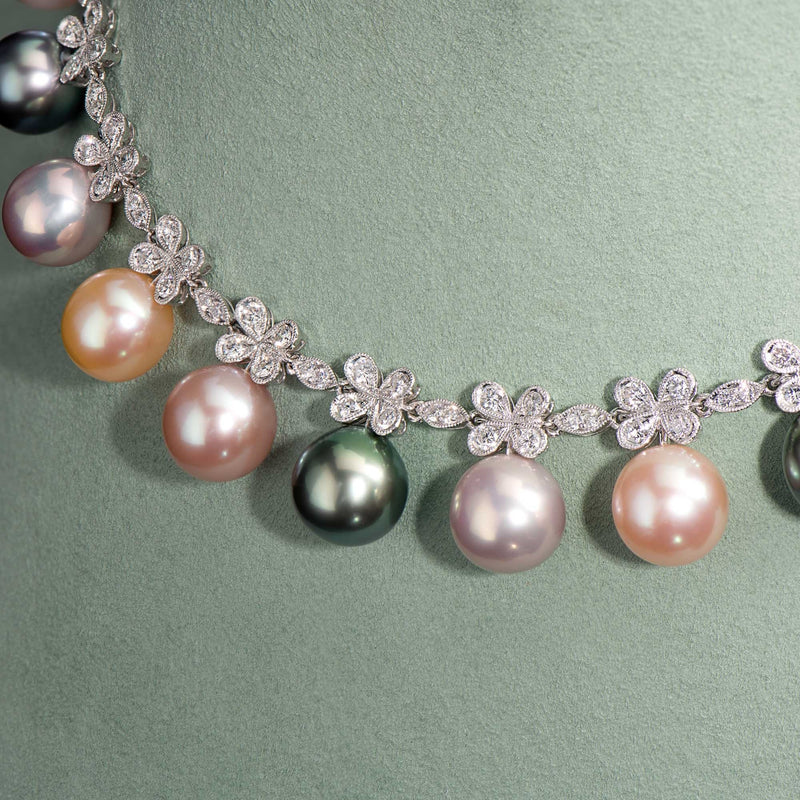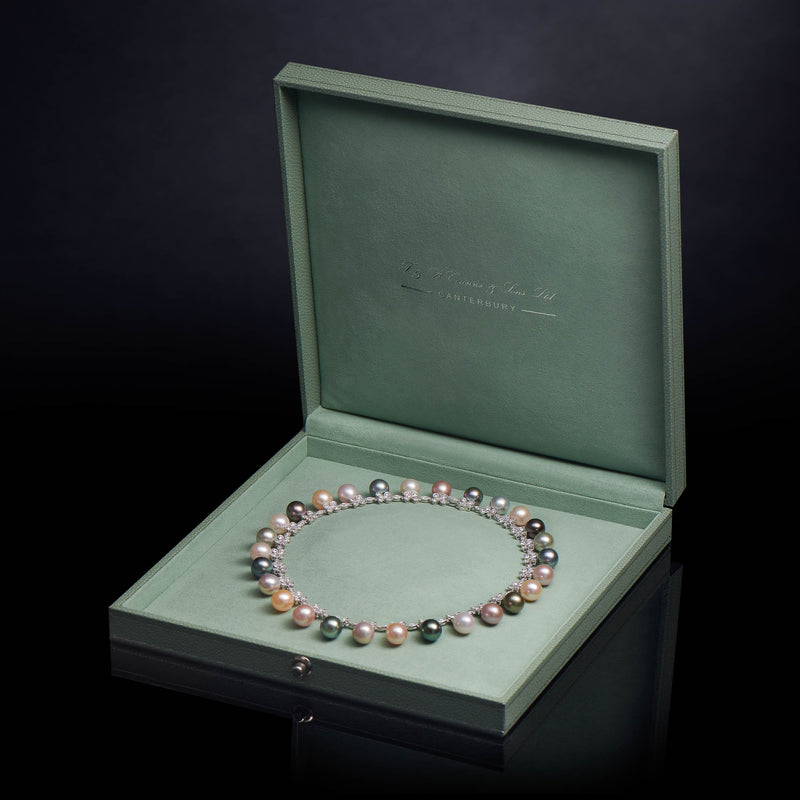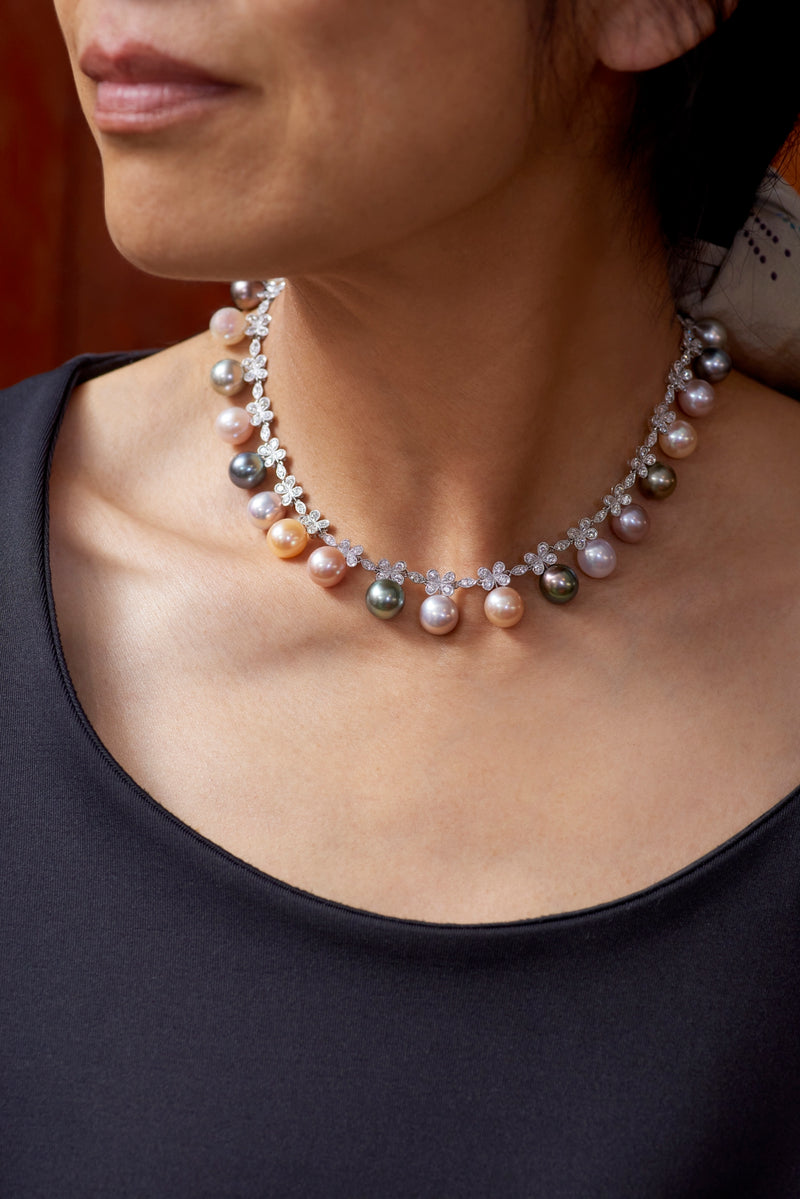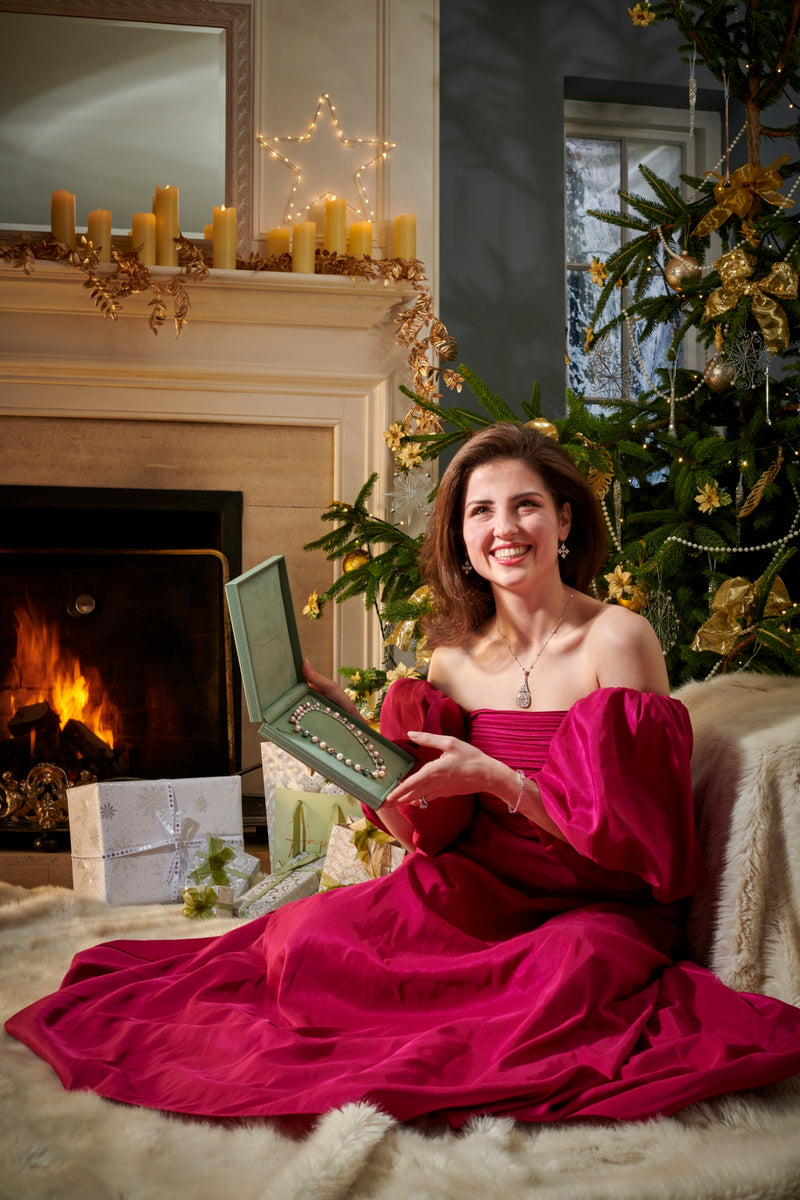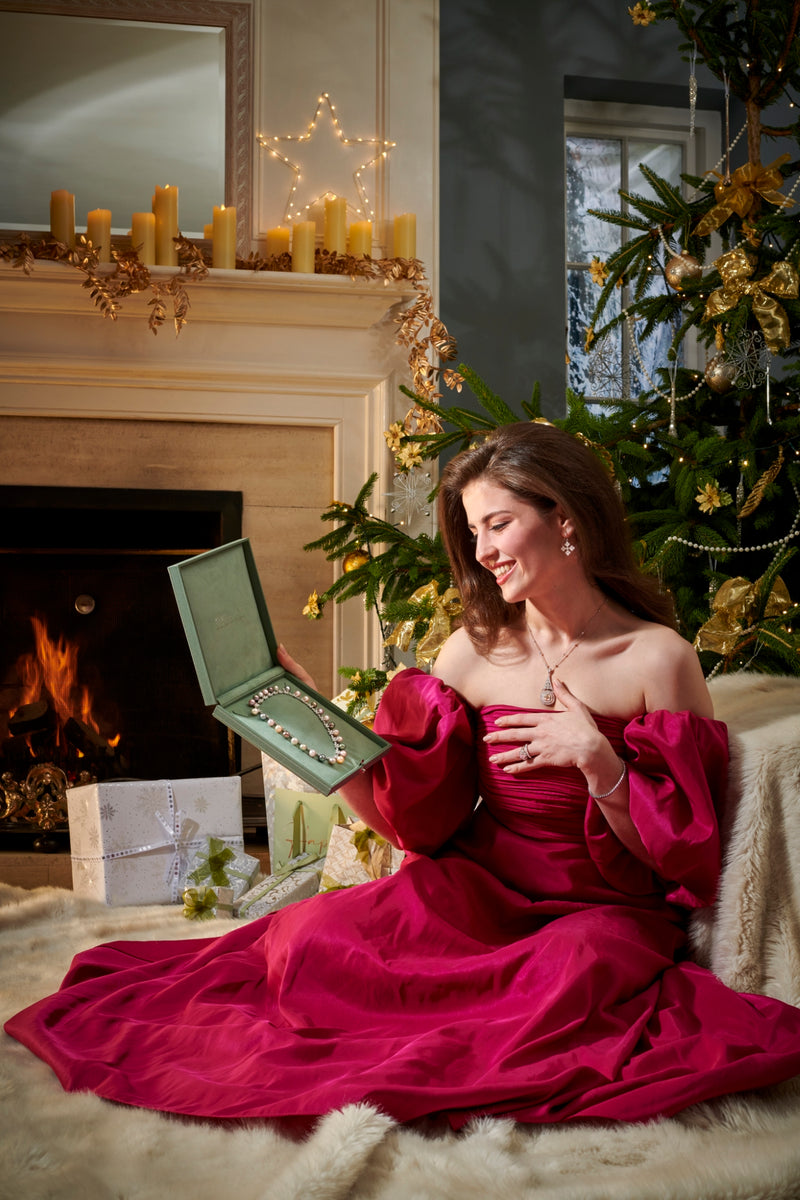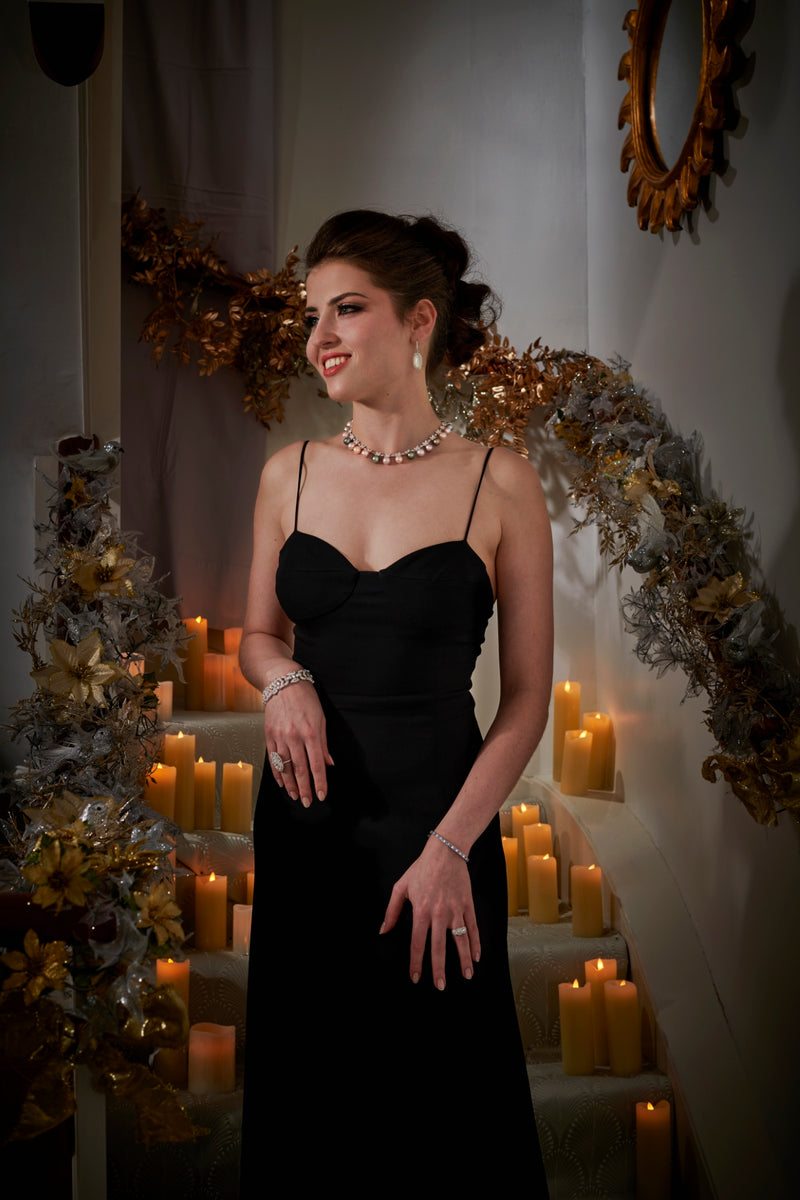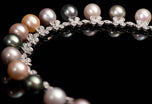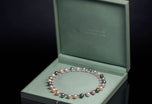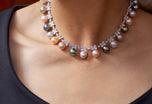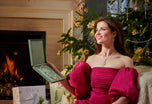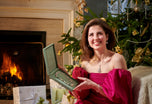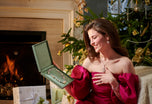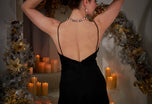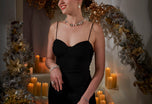 A pearl and diamond collarette
This most beguiling necklet has been created with a wonderful collection of cultured pearls from many regions and of several different types; there are Tahitian, South Sea and Freshwater. They come together so harmoniously, suspended individually beneath a floral garland of 5.86 carats of brilliant cut diamonds, all rare white, VS1 clarity set in all 18 carat white gold.
The beautiful array of pearl hues hints at the colours of all four seasons, collectively complimenting each other with their deep alluring lustre, which is enhanced by the contrast of the scintillation of the sparkling diamond garland. 
As you can see this necklet sits to absolute perfection, it has a fluid articulation that allows the garland's cup shaped flowers to move as the wearer moves, imparting captivating flashes of light. 
Simply entrancing.
Read more
Product Reference: 435 044 0002
£28,400.00