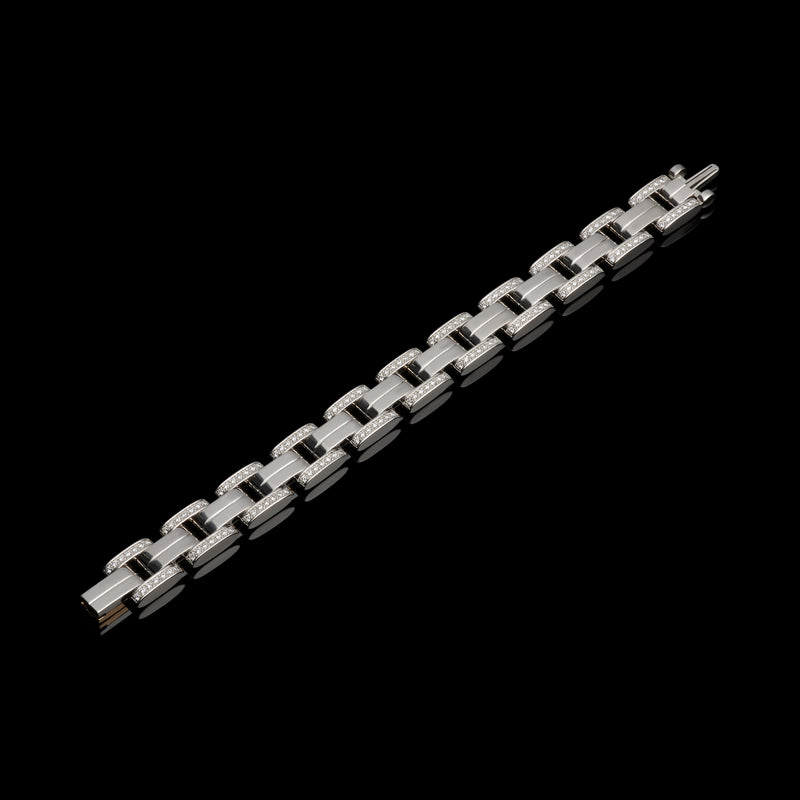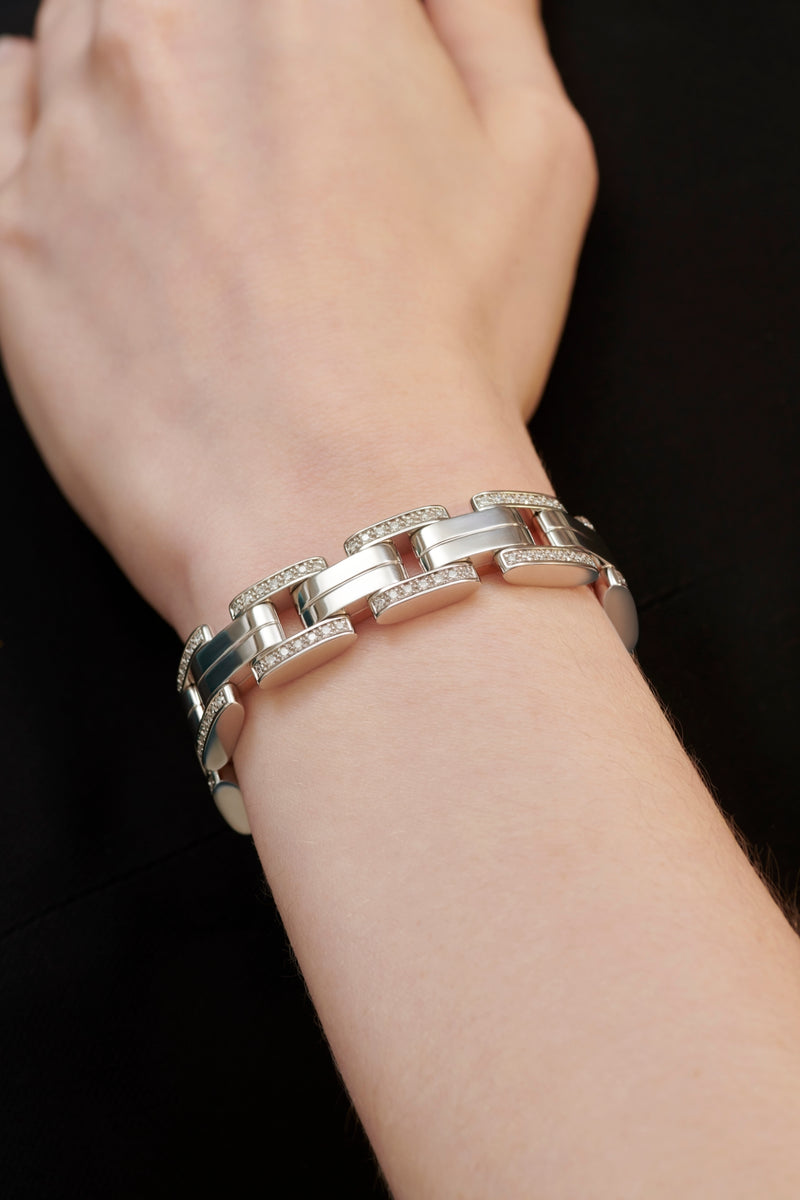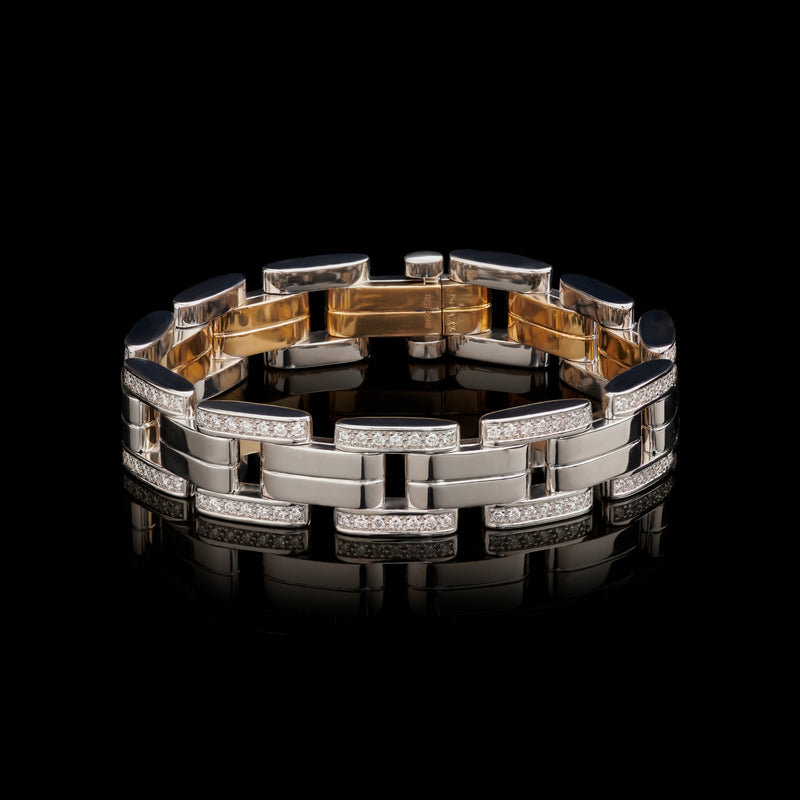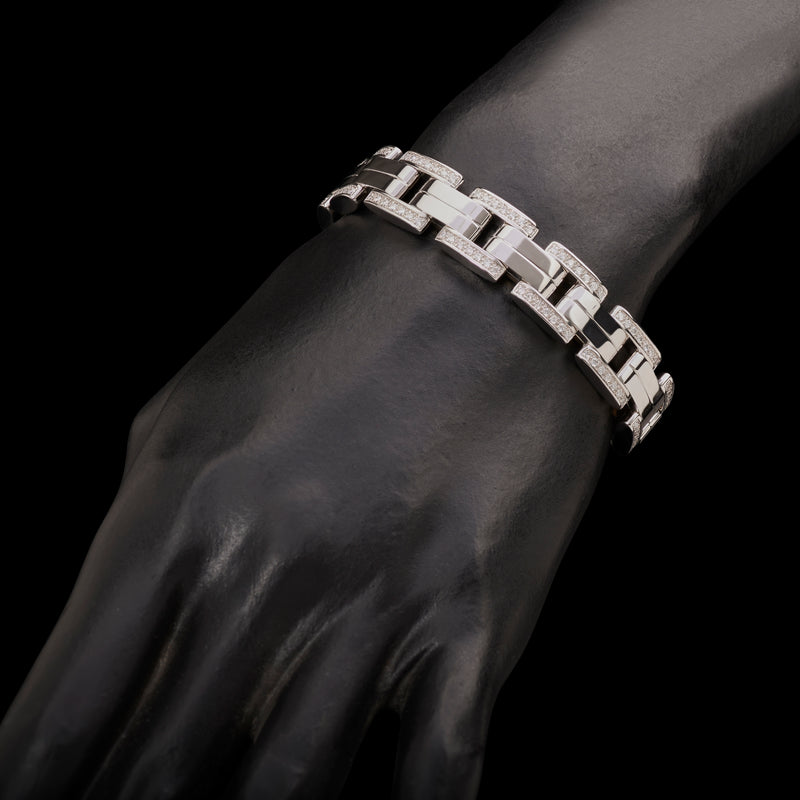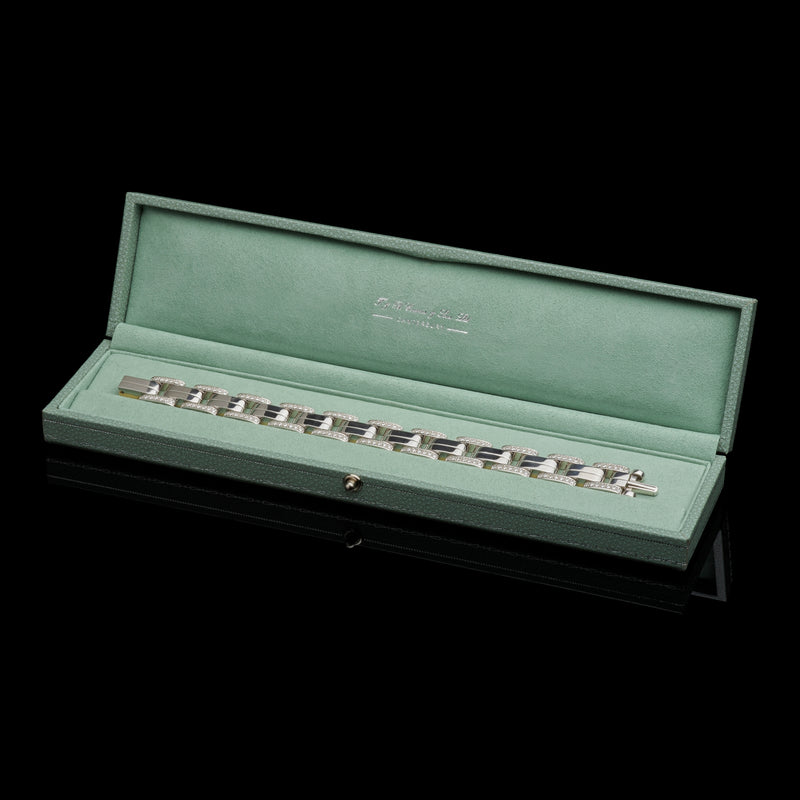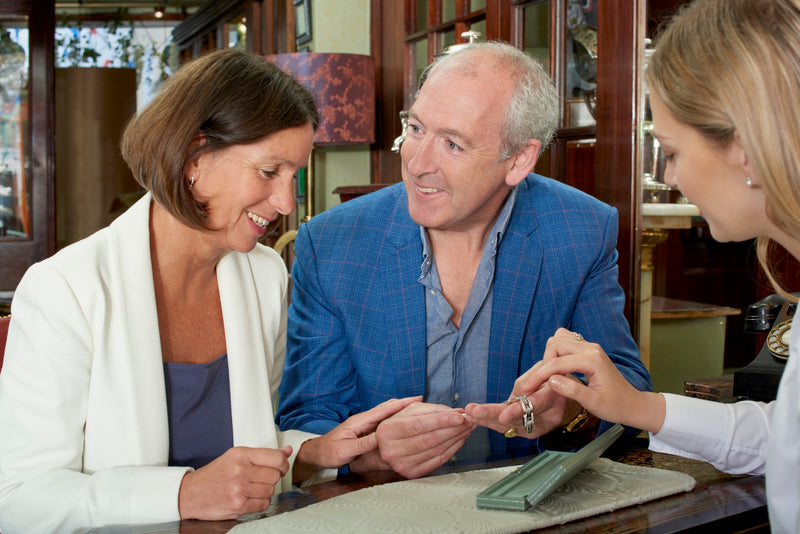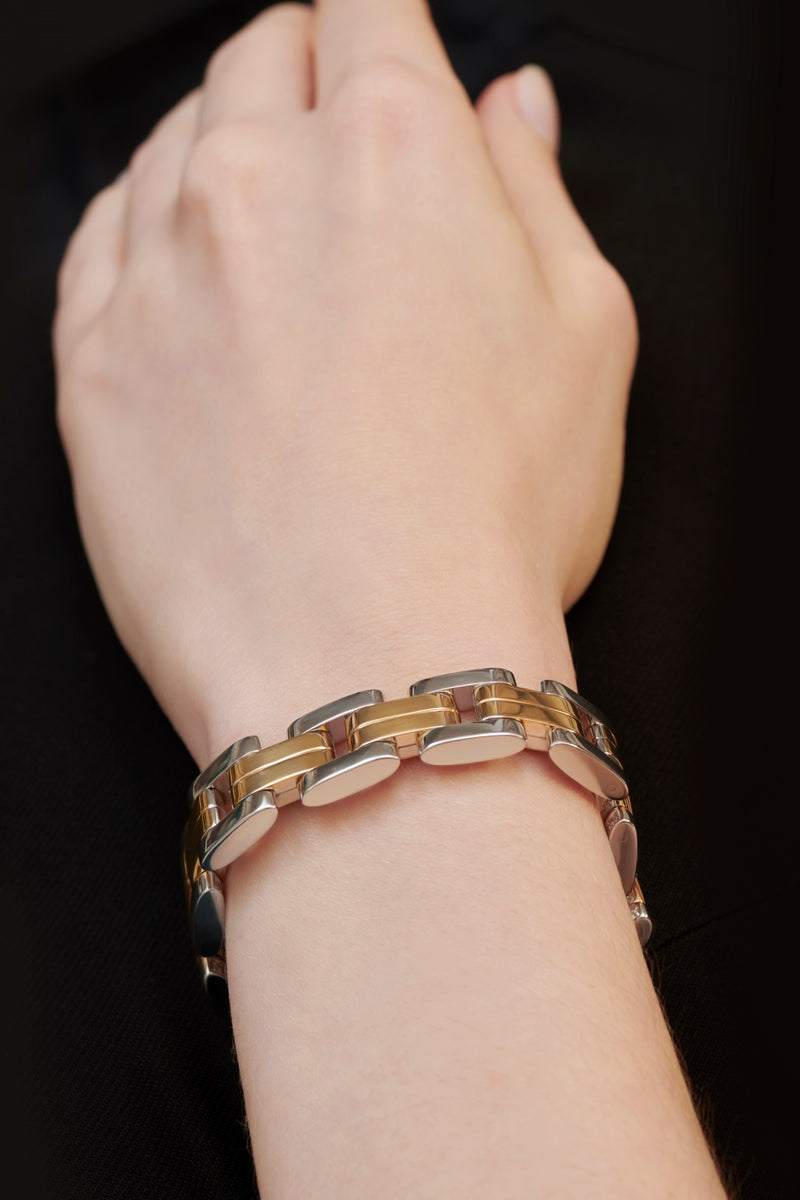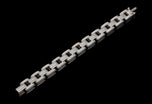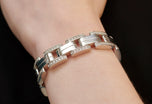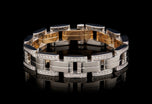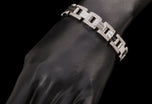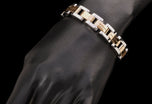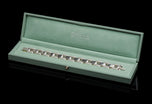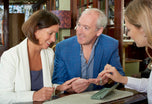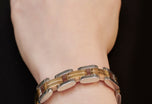 A reversible 18 carat rose & white gold diamond set bracelet
This extraordinary and ingenious bracelet has a very clever double side action clasp, that allows it to operate with equal ease and security either way up. This enables this amazing bracelet to be fully reversible, being equally articulated and flexible when worn either way around.
The first side is a wonderfully warm, mellow 18 carat rose gold, with the softest of soft lustres.
The second side is 18 carat white gold with twin diamond set rails of 154 brilliant cut diamonds 2.04 carats in total, all F/G colour, VSi clarity.
Such a simple idea, yet seldom seen, this remarkable bracelet can transform itself in a moment, to take you from 'a day in the office' to 'a Gala evening'. 
Both sides a delight.
Read more
Product Reference: 137 000 0002
£23,850.00