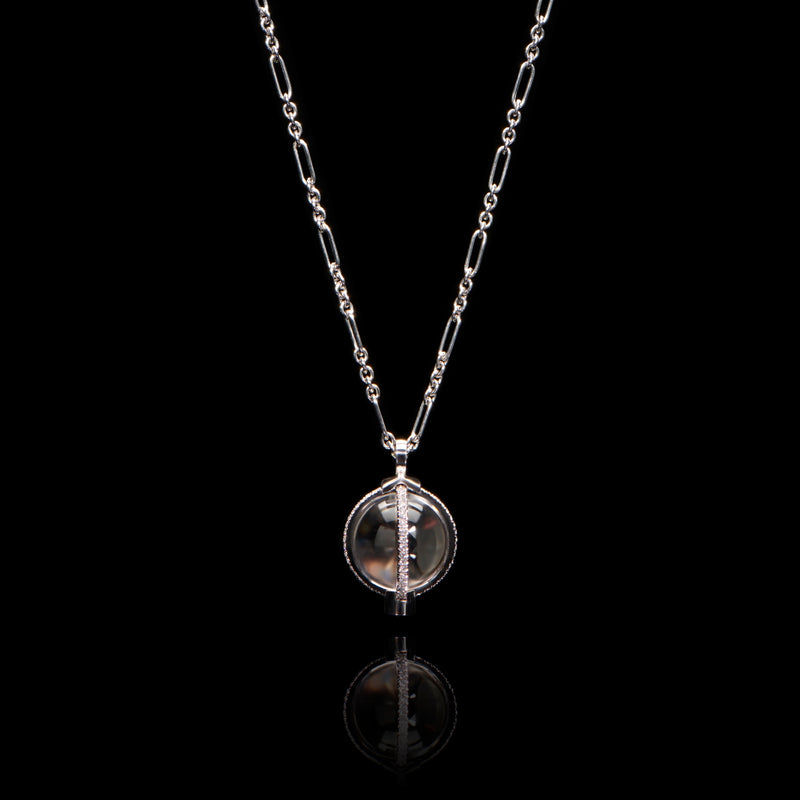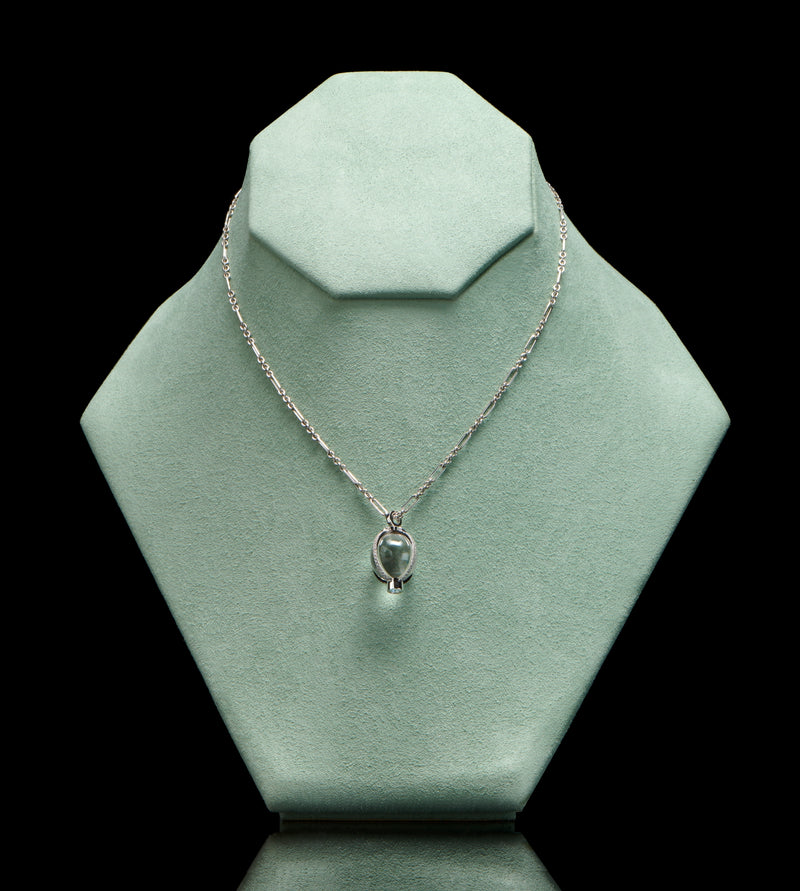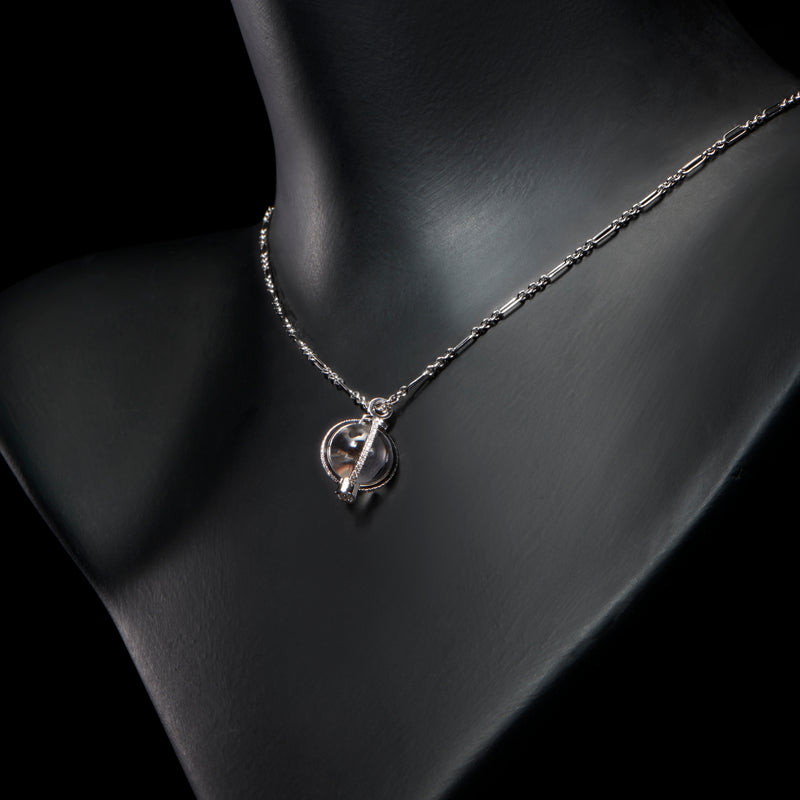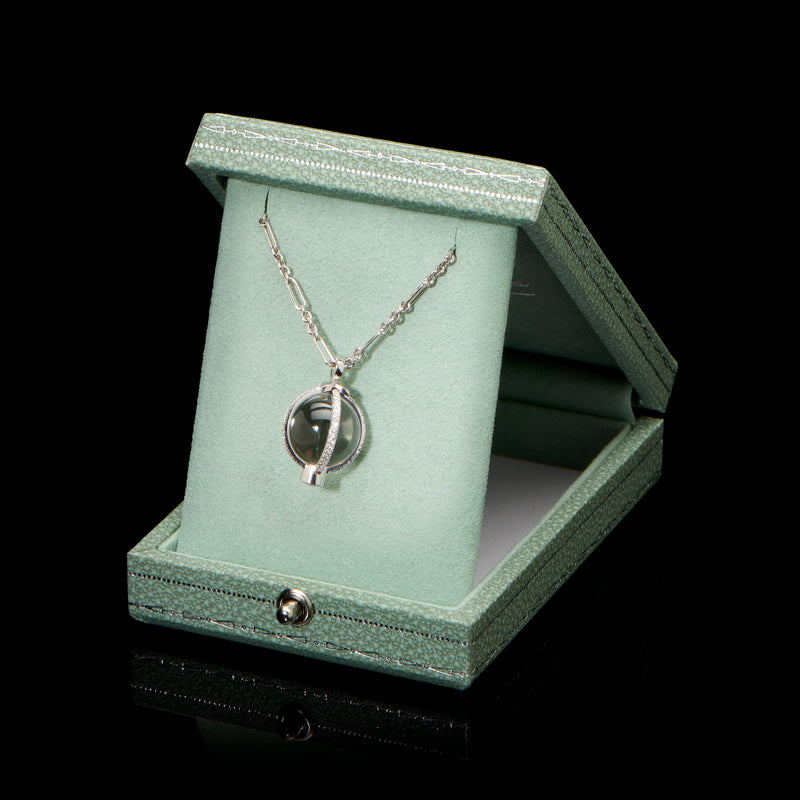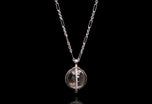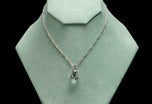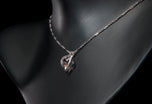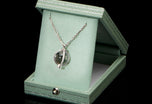 A rock crystal & diamond orb pendant
This perfect rock crystal sphere is enveloped in a platinum and diamond frame to form a magical orb. The contrast between the translucent sphere and the scintillating flash from the diamonds is captivating.
Spheres of rock crystal have been cut since very early times. The Romans believed that rock crystal was formed from ice that had been compressed and intensely frozen to transform it into stone. They would hold small spheres of rock crystal, such as this, to cool their hands on hot summer days.
There are 72 brilliant cut diamonds with a total weight of 0.22 carats, all are E colour, VS clarity. 
A very cool jewel.
The chain shown, priced at £1420, is included with the pendant. Alternative chains are available, please contact Cousins to discuss possibilities.  
Read more