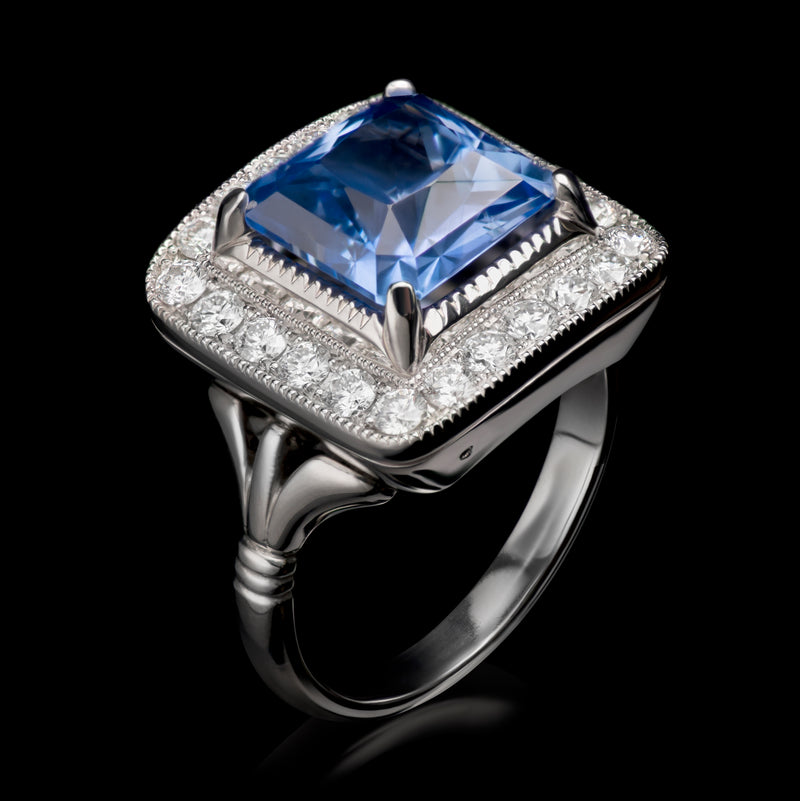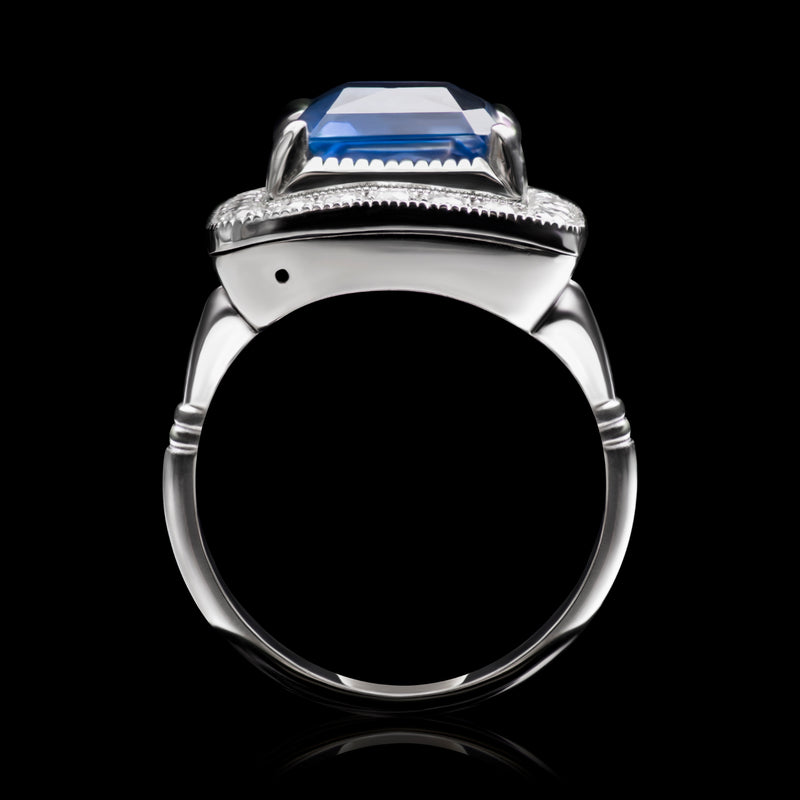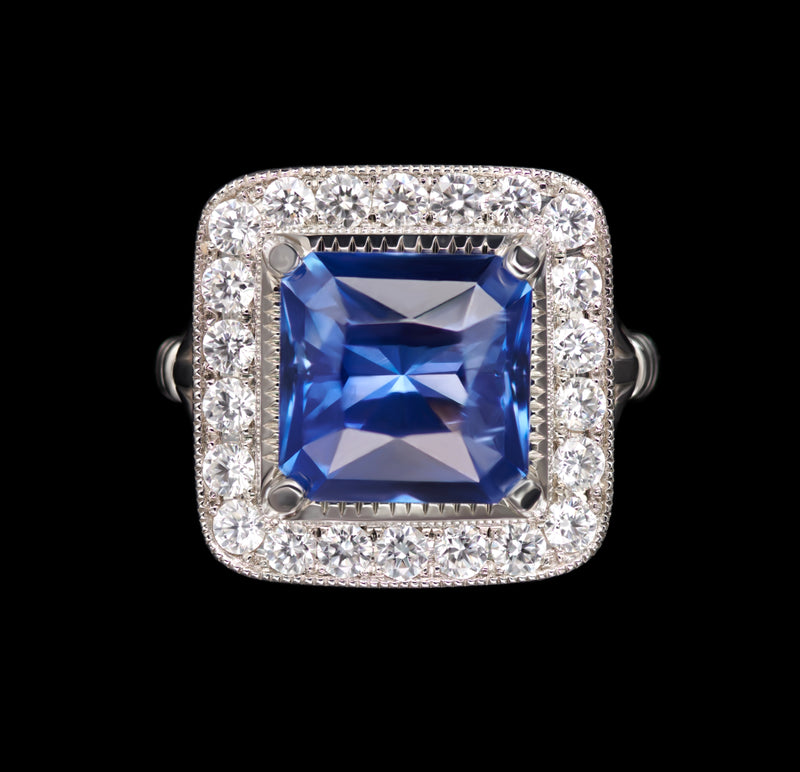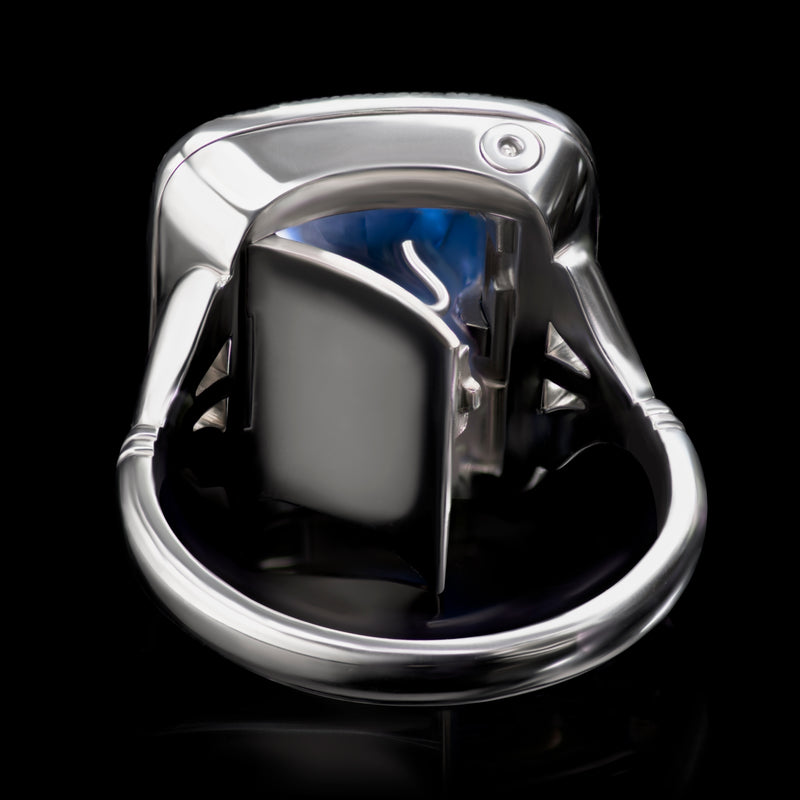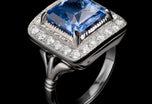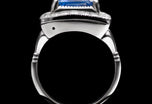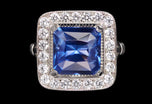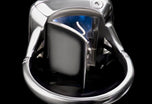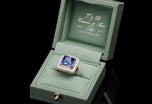 A Square Sapphire & Diamond Cluster Ring
This is the second ring we have made using a new technique inspired by the antique practice of placing a reflective foil behind a gem. In our ring the reflector is in the form of a platinum hinged door that can be opened to clean the back of the sapphire and the brightly polished reflector itself. See our first ring with this principle, a citrine and diamond cluster 021 004 0050. 
The sapphire weighs 4.69 carats and is set with a surround of 22 brilliant cut diamonds, all E colour (Exceptional white) VS clarity of 0.72 carat total weight. 
A large sapphire cut as a square is quite unusual and this stone is most beautifully facetted, with small cut corners and partial scissor cut crown facets. The platinum mirror reflector works wonderfully and the back of the ring with its smooth, curved, saddle like form is extremely comfortable. 
If you are looking for a striking and distinctive ring with added depth and zing to its reflectivity, do come and see what can be achieved by looking again at a very ancient idea.
Size M 1/2. 
Read more
Product Reference: 021 001 0030
£24,000.00