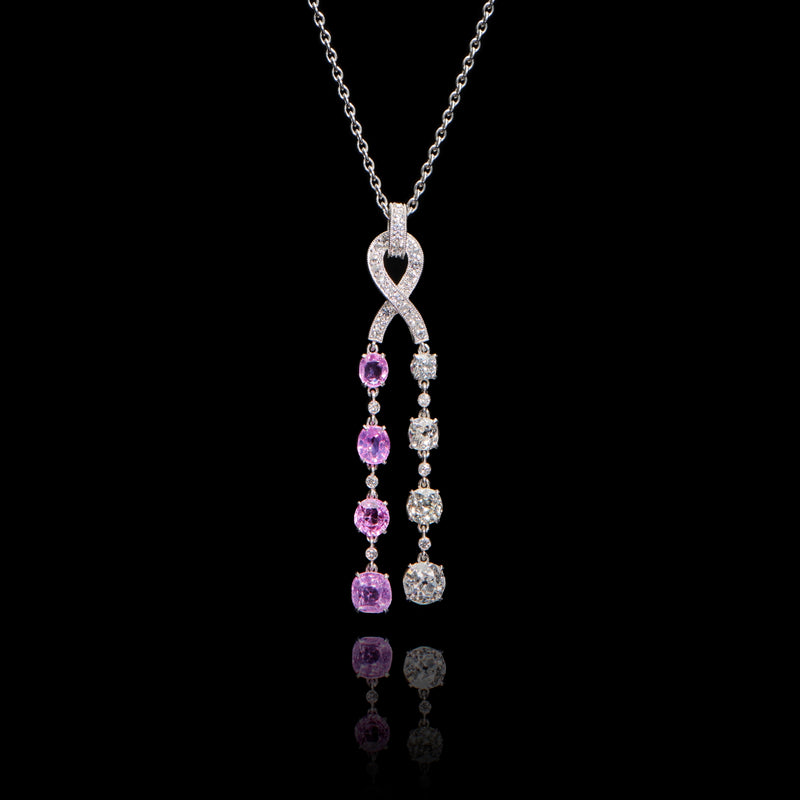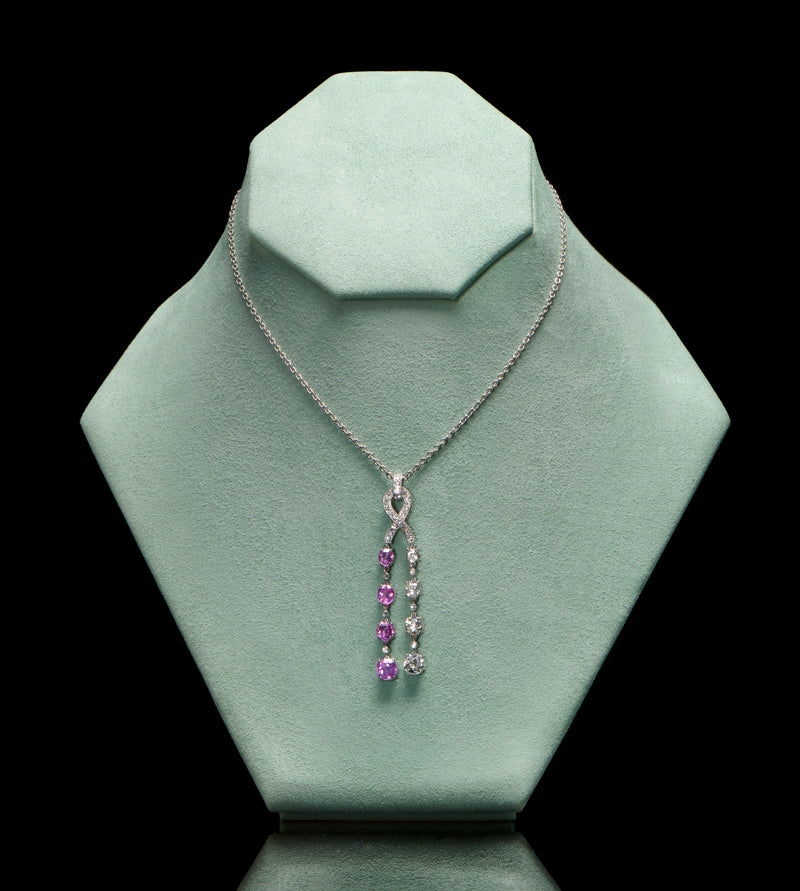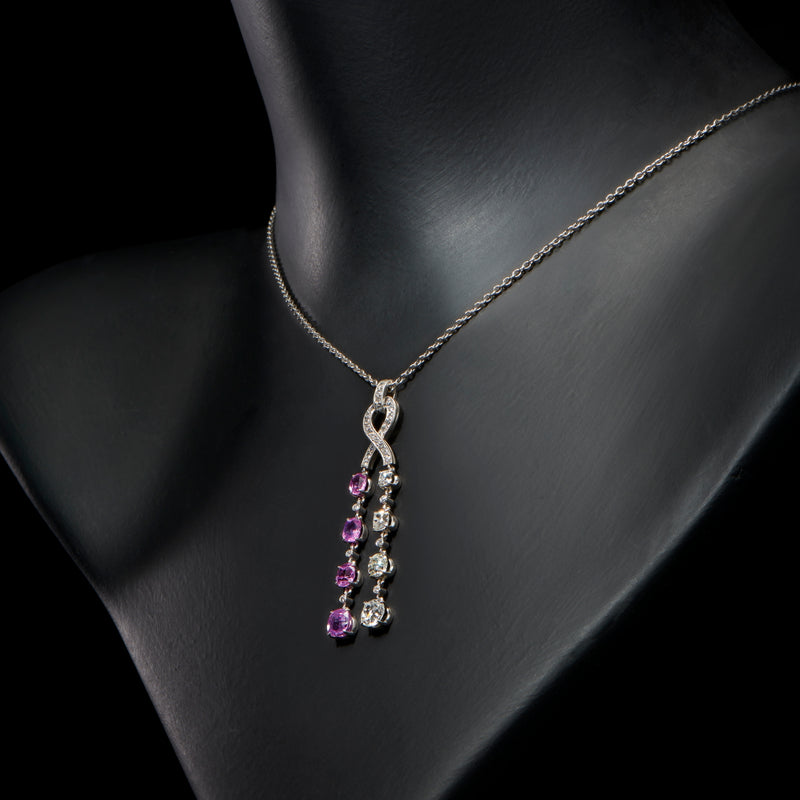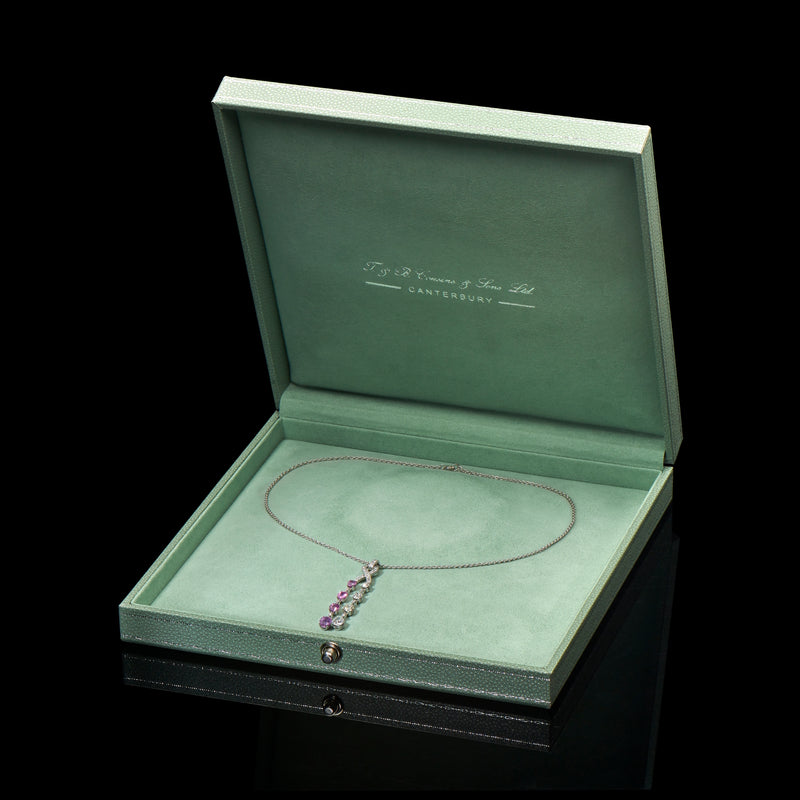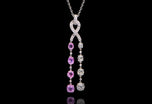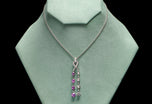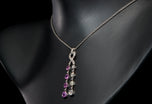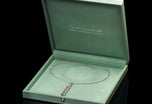 A twin cascade pink sapphire & diamond pendant
This shimmering twin cascade pendant was created using old material; four antique pink sapphires with their matching four antique old cut diamonds. They all were originally cut over one hundred and fifty years ago. Together, they form two wonderfully articulated droplets that move and catch the light enchantingly as the wearer turns their head. This pendant is delicate and feminine; it sits beautifully on the neck, and brings life and colour to a black tie evening gown, alternatively looks delightful with a summer floral print dress for tea with the Vicar - don't forget to glare with disapproval if the curate gives his sandwich crust to your Pekinese again.
The four pink sapphires weigh 2.49 carats.
The four old cut diamonds weigh 1.43 carats.
Thirty one brilliant cut diamonds weigh 0.38 carats total.
The pendant and chain are all platinum.
A very elegant jewel indeed, like a waterfall at sunset.
Read more
Product Reference: 081 000 0003
£9,950.00