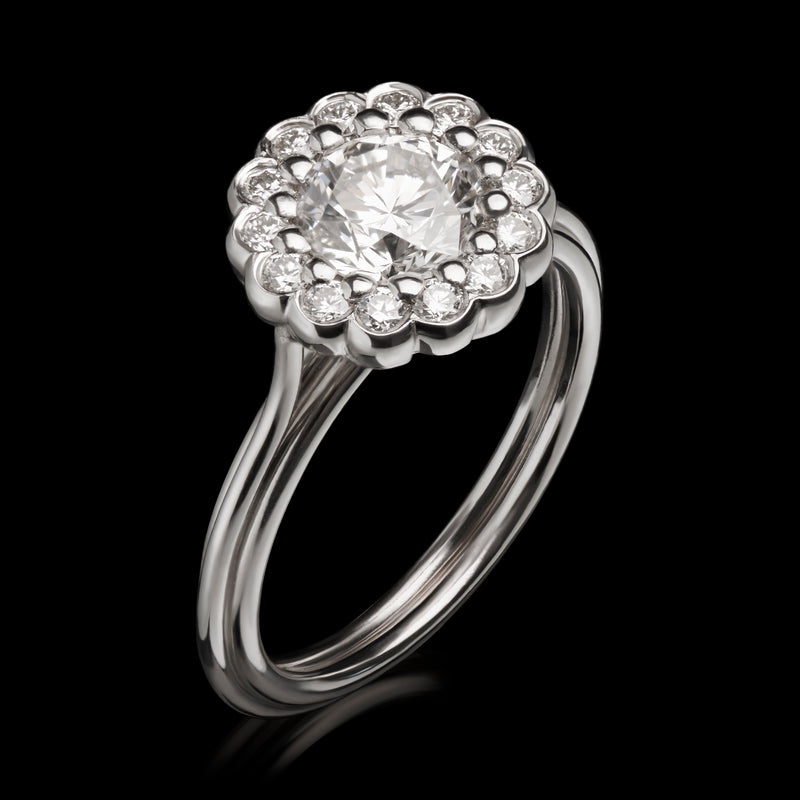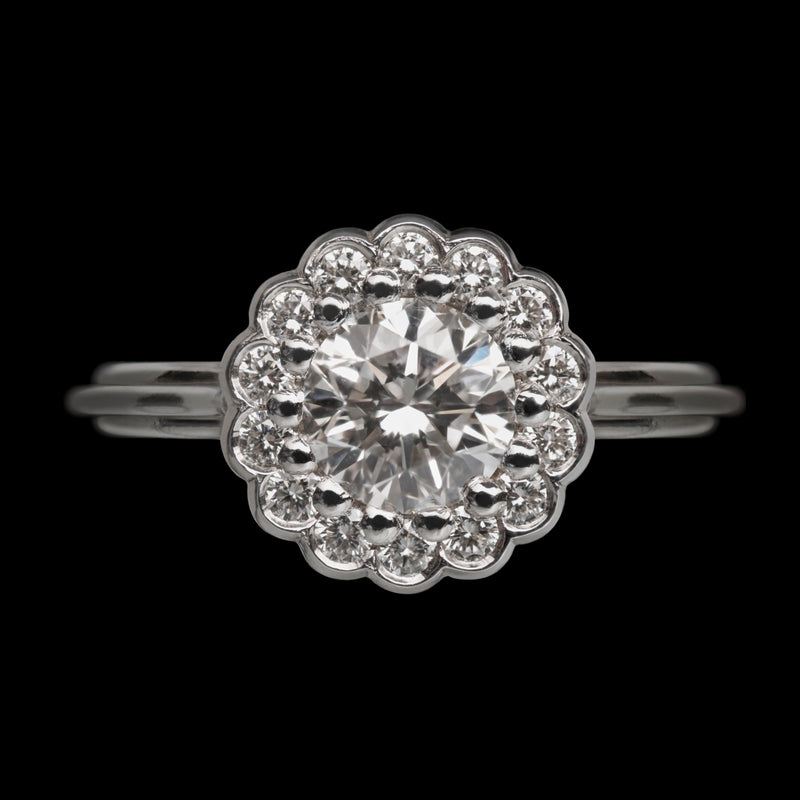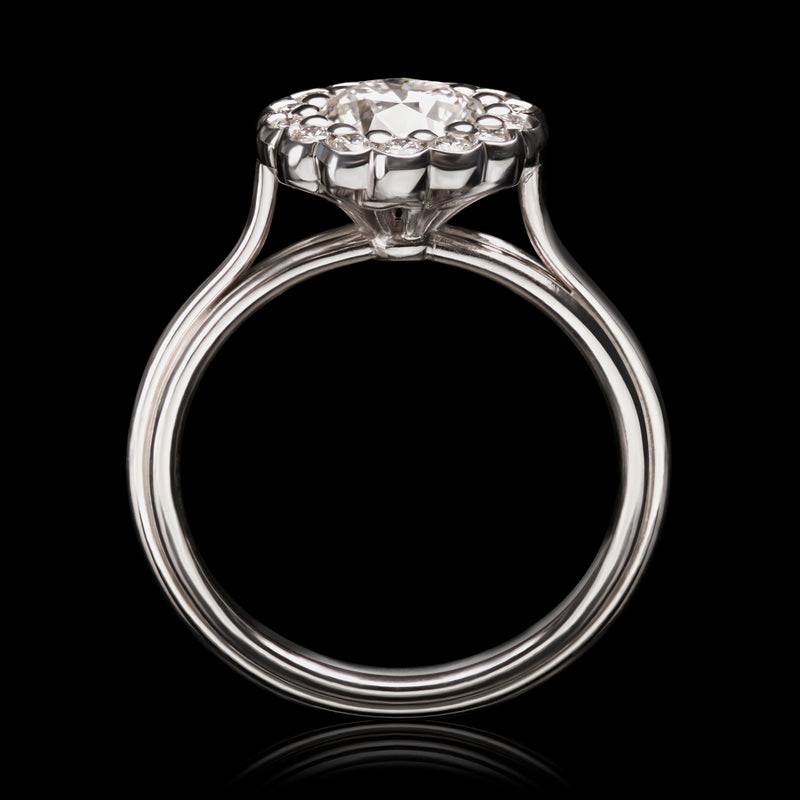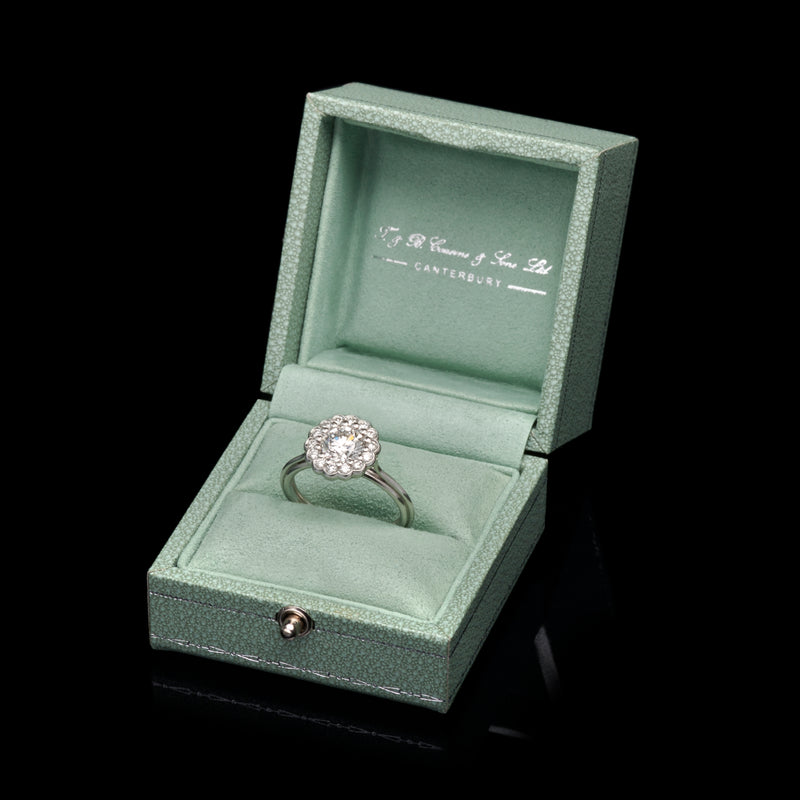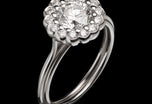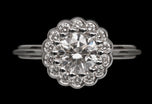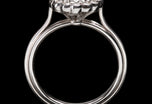 A unique all Diamond Cluster ring with Campana Basket back
This wonderful ring has several aspects that are a little different to many diamond cluster rings. It features a very beautiful brilliant cut diamond centre stone of 1.03 carats, E colour, VS1 clarity, which has a diamond surround of 14 brilliants also all E colour, VS1,  0.28 carat total, all set on the same level as the centre, in blissfully smooth settings. 
The ring is all platinum with a trefoil cross section shank and a bell like 'Campana' basket back that gives the ring great poise on the finger and allows the cluster to sit beautifully alongside a band ring or eternity ring. 
An extremely elegant ring with a pool of scintillation and sparkle that is entrancing.
Read more