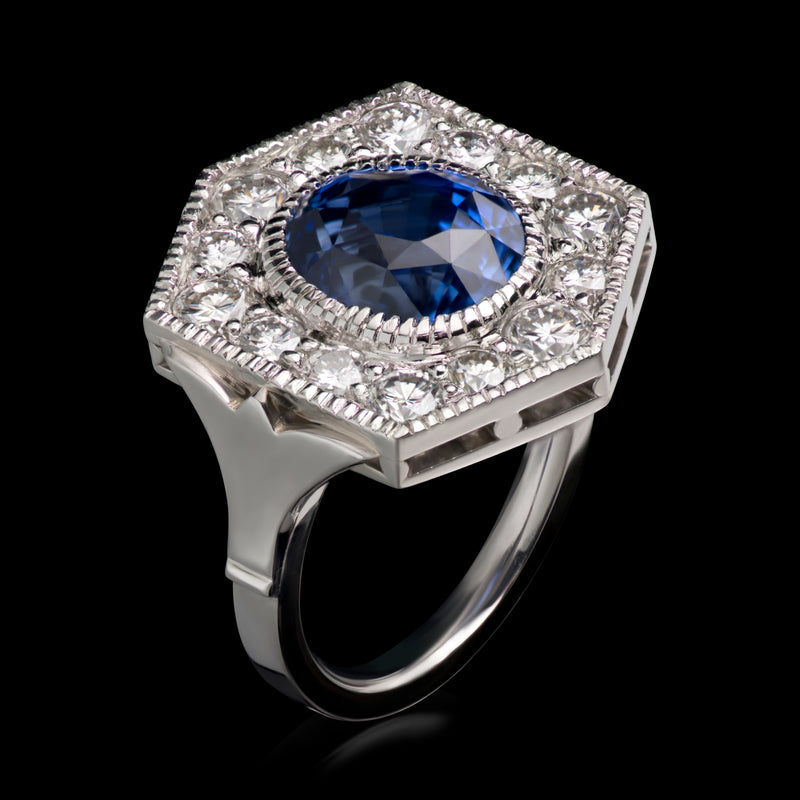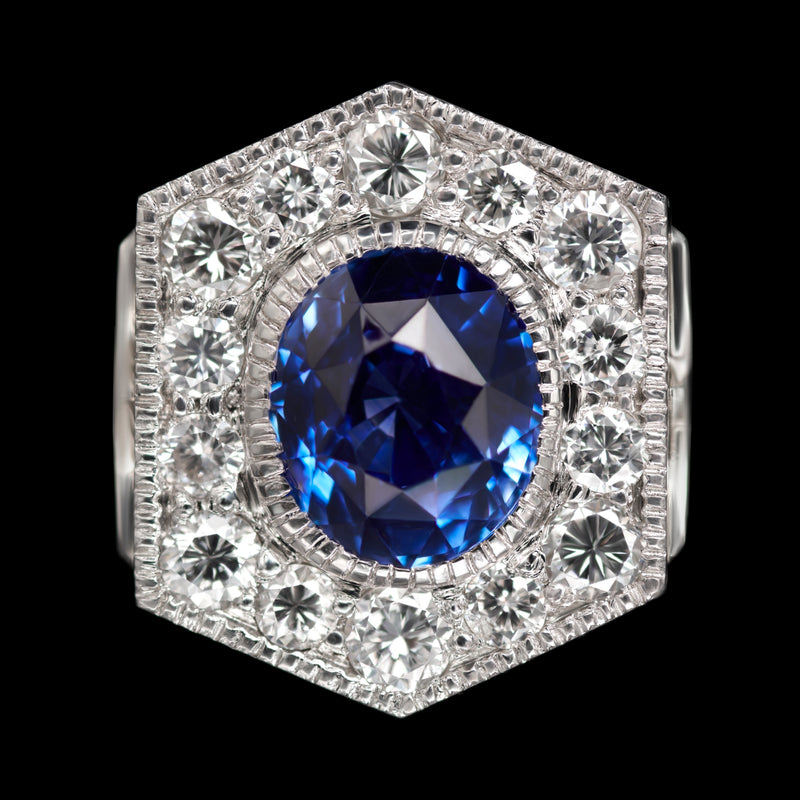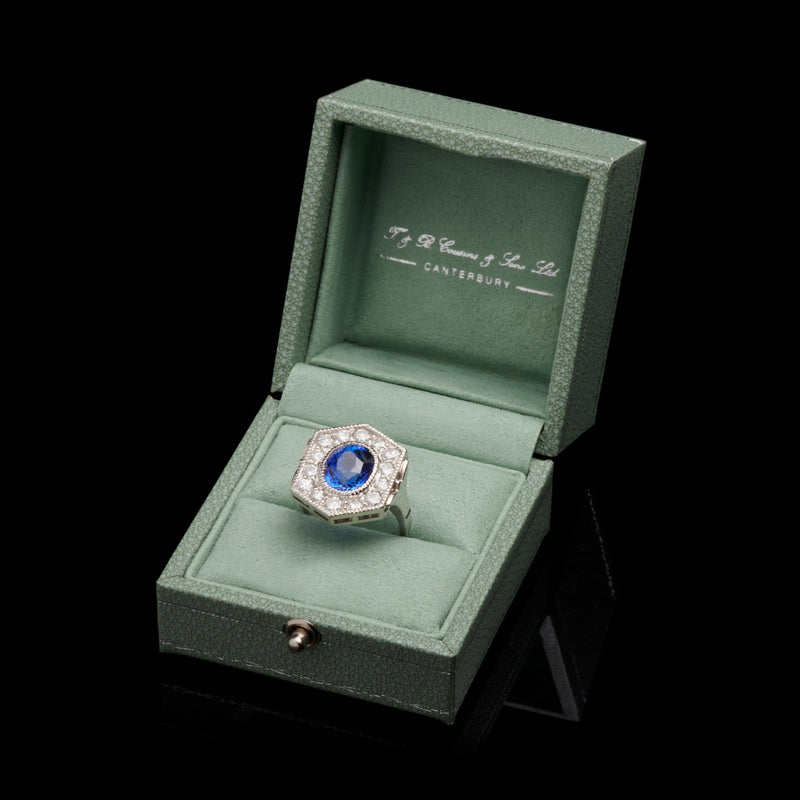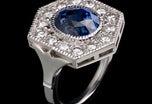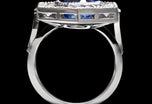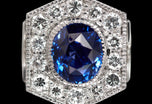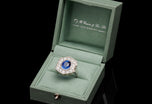 A Unique Art Deco Inspired Sapphire & Diamond Cluster Ring
We have made this dramatic elongated hexagonal cluster ring to embrace this very beautiful large Sri Lankan sapphire, a wonderfully facetted gem that weighs 6.63 carats, and is so shimmeringly vibrant. 
The diamonds are all old cuts, facetted over 100 years ago, and have a total weight of approximately 1.50 carats. 
The ring is wrought in all platinum and has architectural elements directly inspired by a 1930's ornamental garden pond and that reference is emphasized by the pool like quality of this amazing oval sapphire. 
A bold jewel which has captured the soothing tranquillity of gazing into the reflections of moonlit water.
Read more