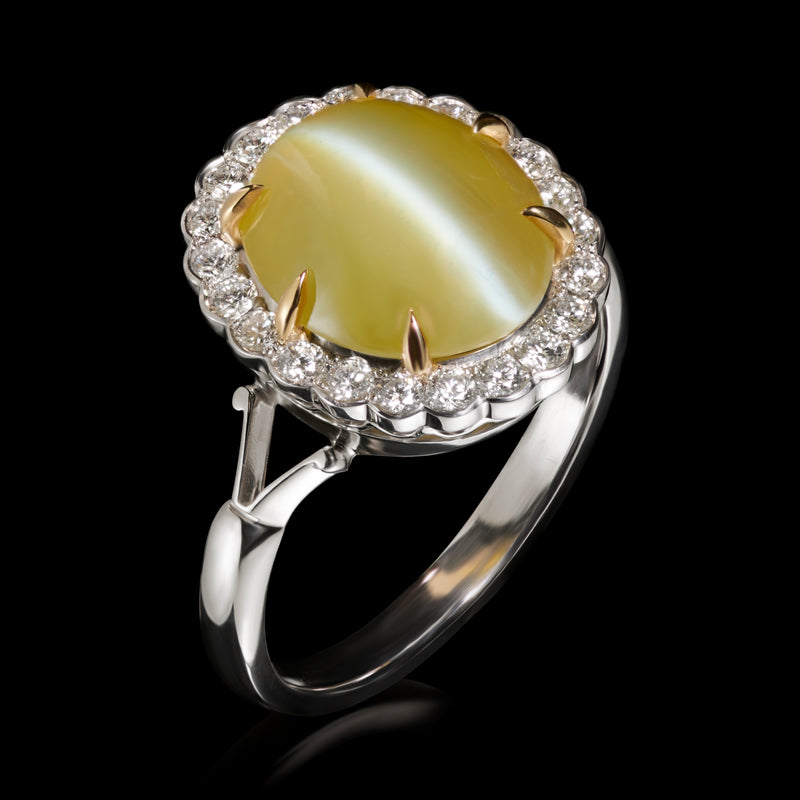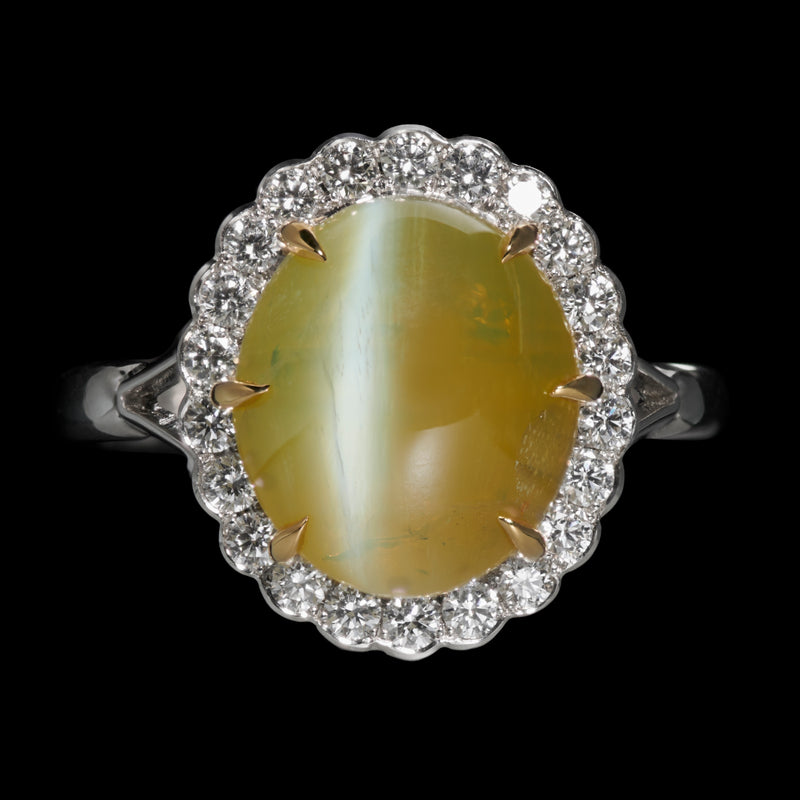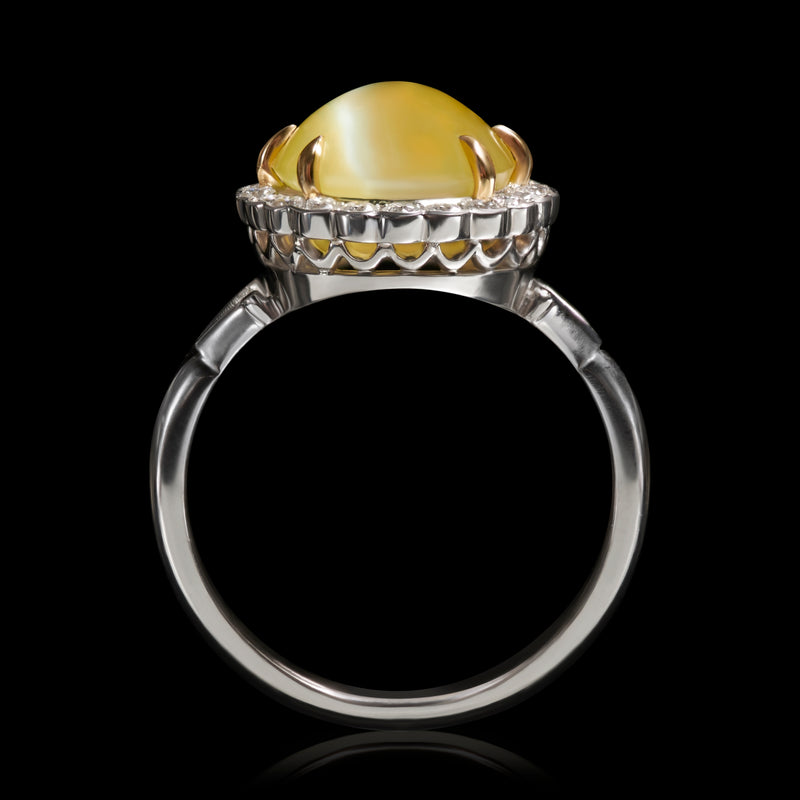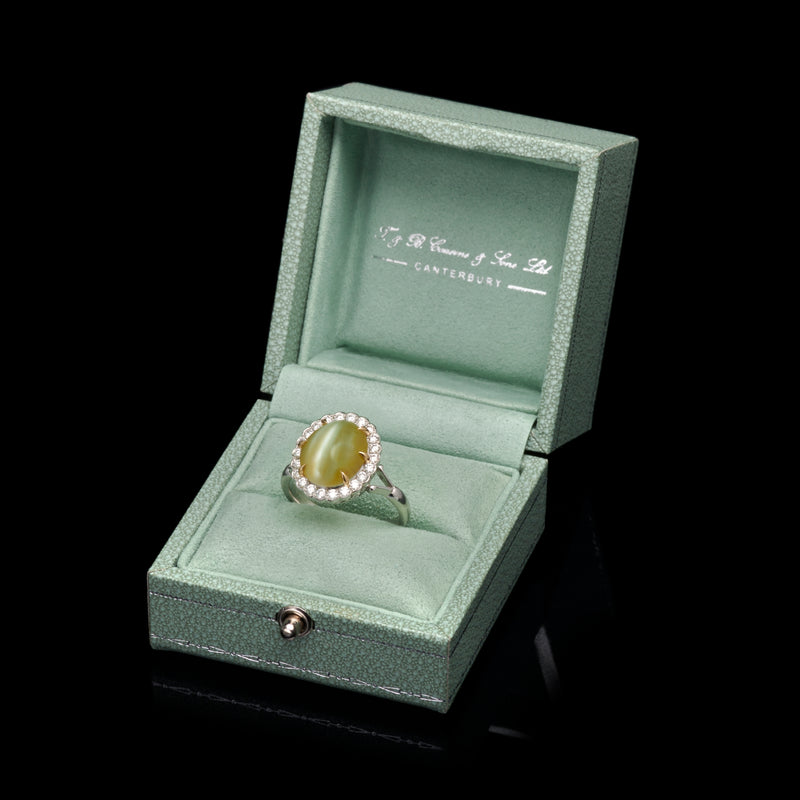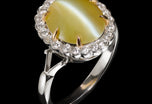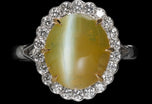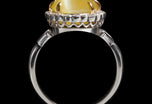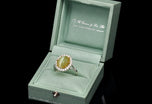 A Unique Chrysoberyl Cat's Eye & Diamond Cluster Ring
This exceptional quality chatoyant Chrysoberyl is a truly beautiful gem with a wonderfully crisp ray. It is a very well proportioned oval and unusually, the dome of the cabochon is shallow, making the ring delightfully compact, yet the ray is so sharp. It weighs 3.38 carats. 
There are 22 brilliant cut diamonds in the surround, with a total weight of 0.38 carat. The ring is platinum and 18 carat yellow gold. 
In the 1870's the popularity of chatoyant Chrysoberyl received a tremendous boost when Queen Victoria's third son, Prince Arthur Duke of Connaught gave Princess Louise Margaret of Prussia an engagement ring with a Chrysoberyl cat's eye. This drove a dramatic increase in demand for this rare gem, and hence value, both in Europe and around the British Empire. This popularity has never waned, and indeed the high quality chatoyant Chrysoberyl of over three carats are always in demand. 
There is just something uniquely beautiful about the contrast of the gentle silky sheen of the Chrysoberyl, the flash of reflected light of the ray, all in the frame of the diamond surround. 
Just lovely, fit for a Princess.
Read more
Product Reference: 021 003 0032
£19,200.00