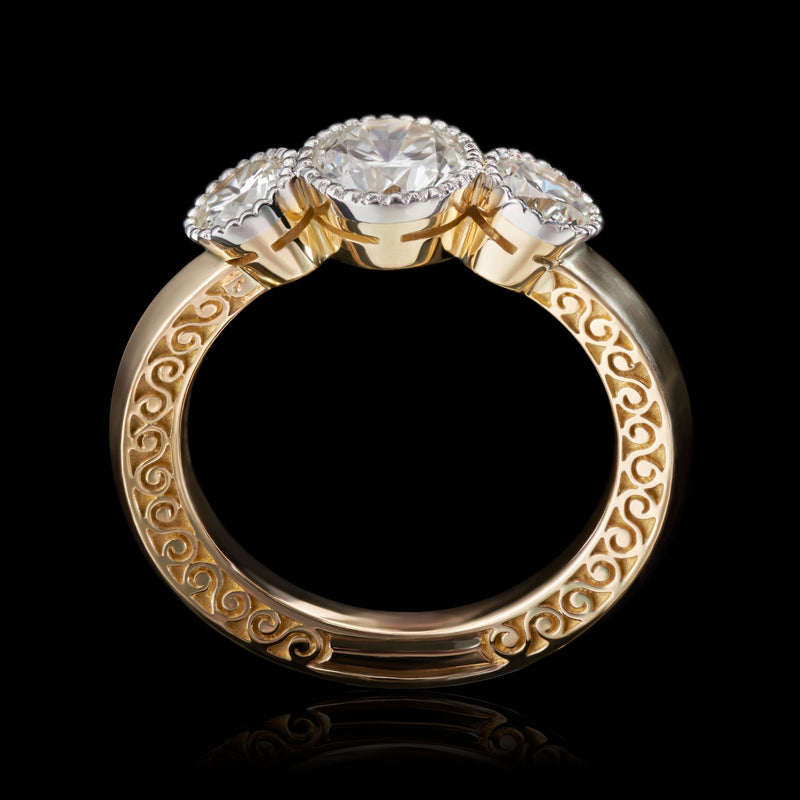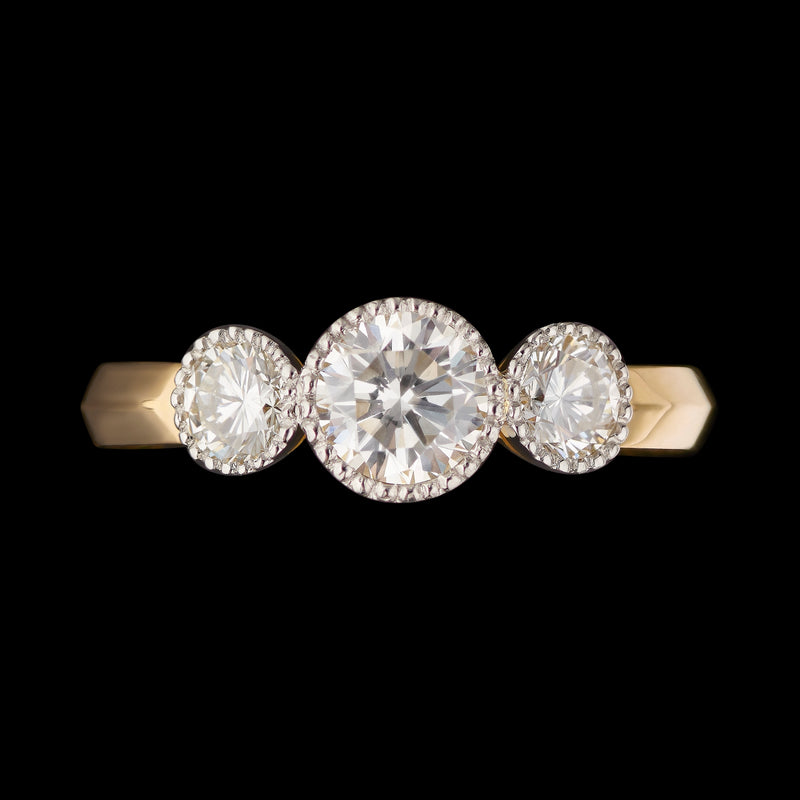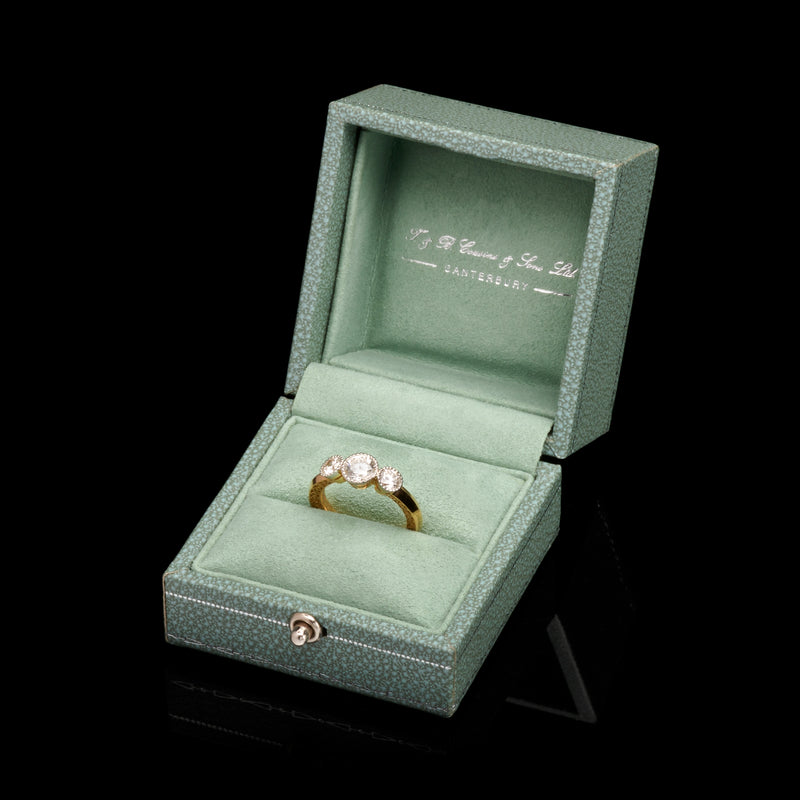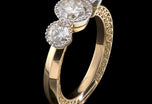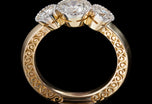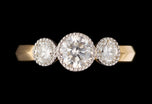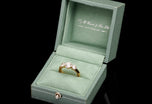 A Unique Classic Diamond Three Stone Ring
This ring is a shining example of how we can breathe new life into an old ring. We purchased this 1960's ring in part exchange. The original ring mount had given sterling service and kept the diamonds secure for over 55 years of near constant wear, but was now too worn to be restored.  
Jonathan designed and made an entirely new mount for the three beautiful brilliant cut diamonds, they weigh 1.46 carats in total, and are H colour, VS clarity. 
Jonathan has taken inspiration from Tudor rings with a shank of a pentagonal cross section, deeply carved on both sides. The steeply tapered collets are all platinum with precise millegrained setting edges, and we have managed to incorporate a little of the gold from the original mount into the new ring, so there is a tangible link with its history.
This has been a most enjoyable project and the finished ring is simply lovely; ready for a new owner to wear it for the next 50 years. 
Read more
Product Reference: MS 3964
£6,750.00