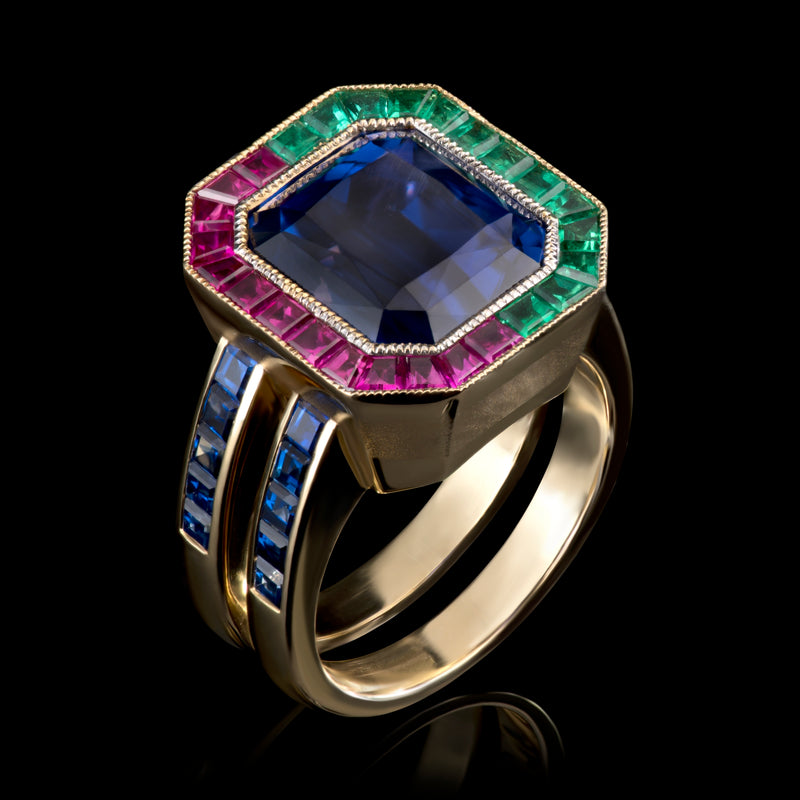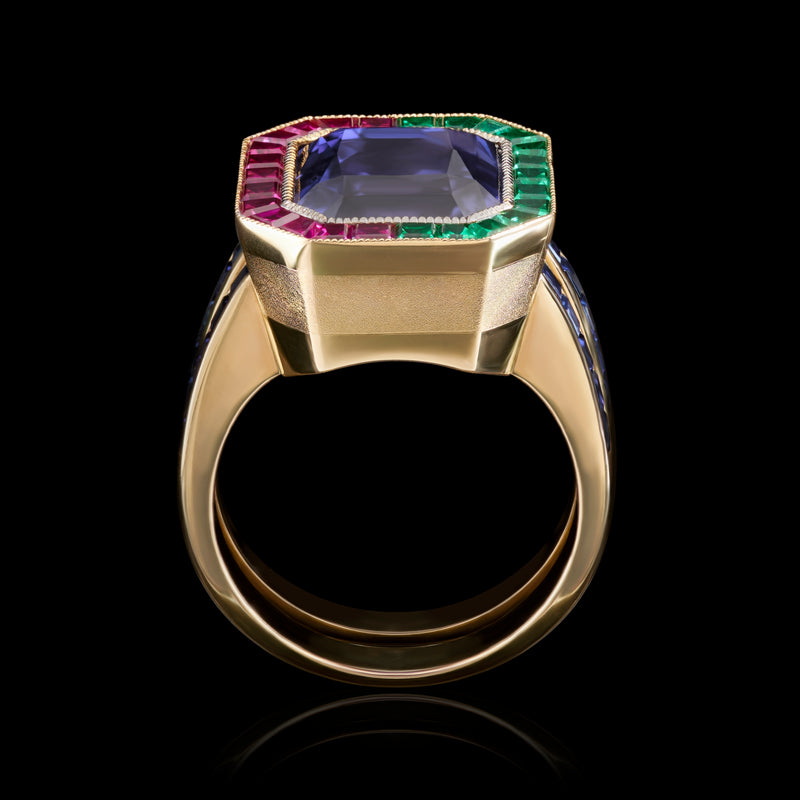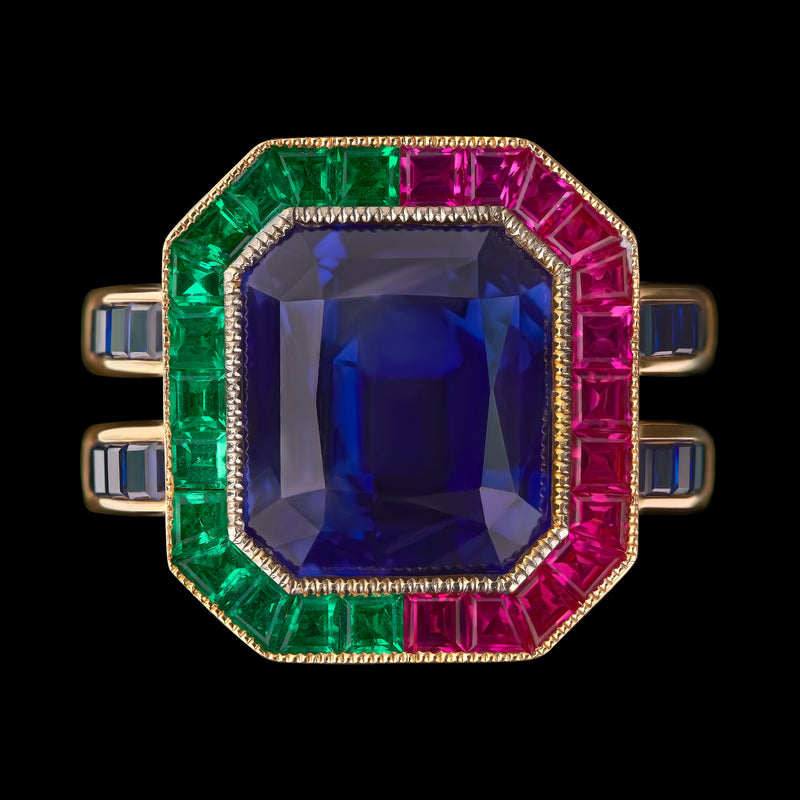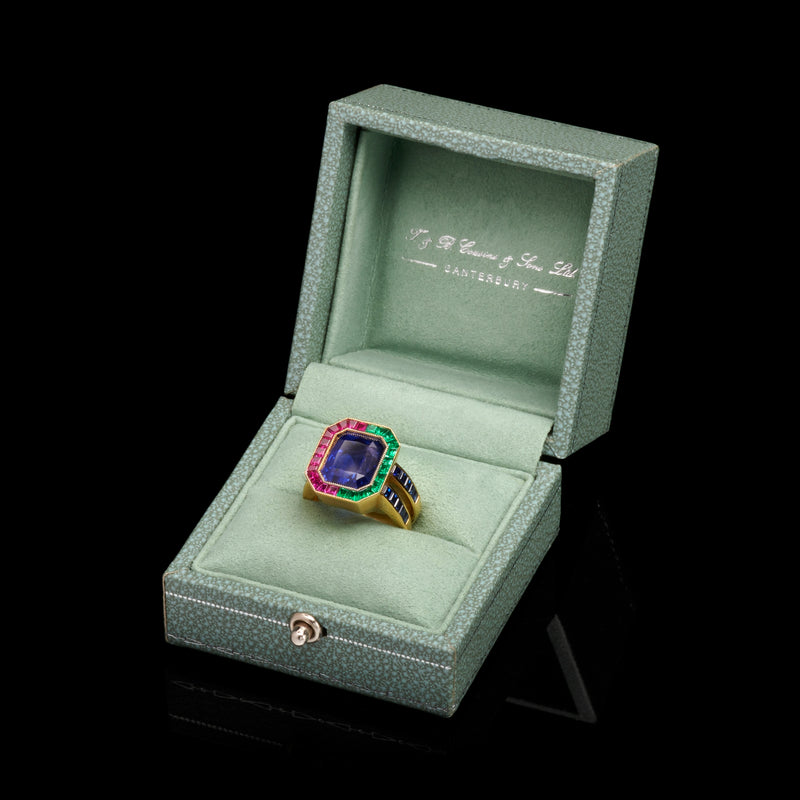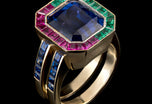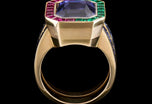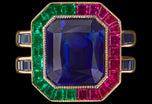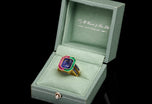 A Unique & Individual colour change Sapphire Ring with Emerald & Ruby surround.
The remarkable sapphire at the heart of this ring is a truly wonderful gem. Originally facetted over 70 years ago, it displays a distinct and delightful colour change, in daylight it appears midnight blue, and in incandescent light, a deep rich silky purple, the colour seen in the very finest Oriental carpets. These wonderful colours are entirely natural, with no indication of any heat treatment. 
This extraordinary sapphire captured Nigel's imagination and he painted the calibre surround of both emeralds and rubies. These have been cut especially for the ring.
Please take a moment to use the magnifying function to study the accuracy of the cutting of the emeralds and rubies, this is beautifully skilled work by lapidary and setter, of which they are both justly proud. 
The ring is all 18 carat yellow gold with a double parallel shank and shoulders set with blue sapphires. 
If you are looking for a ring of exceptional character, without diamonds, do come and see what an incredible ring this is.
Read more