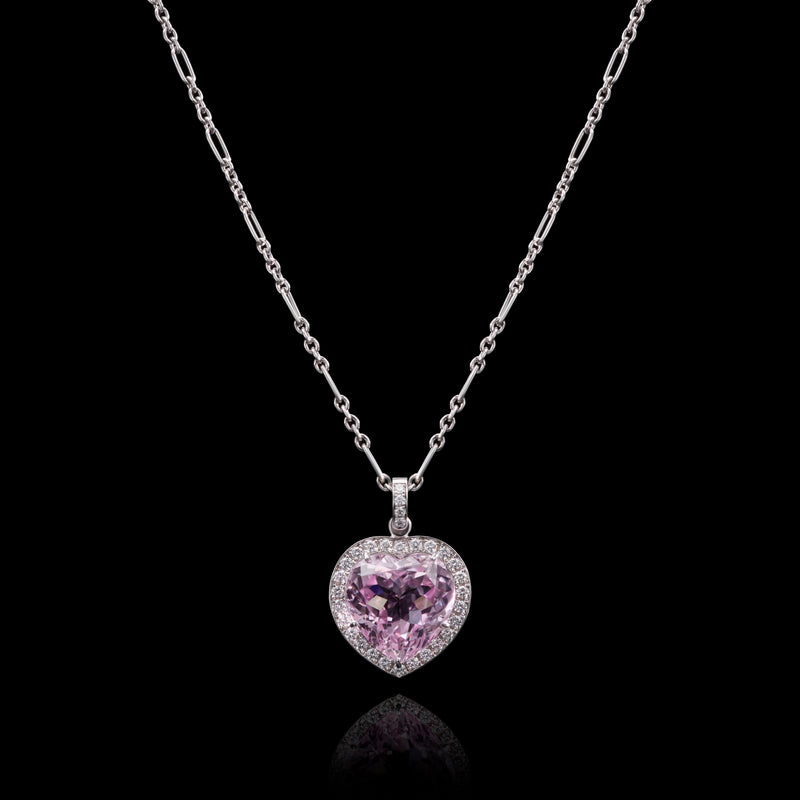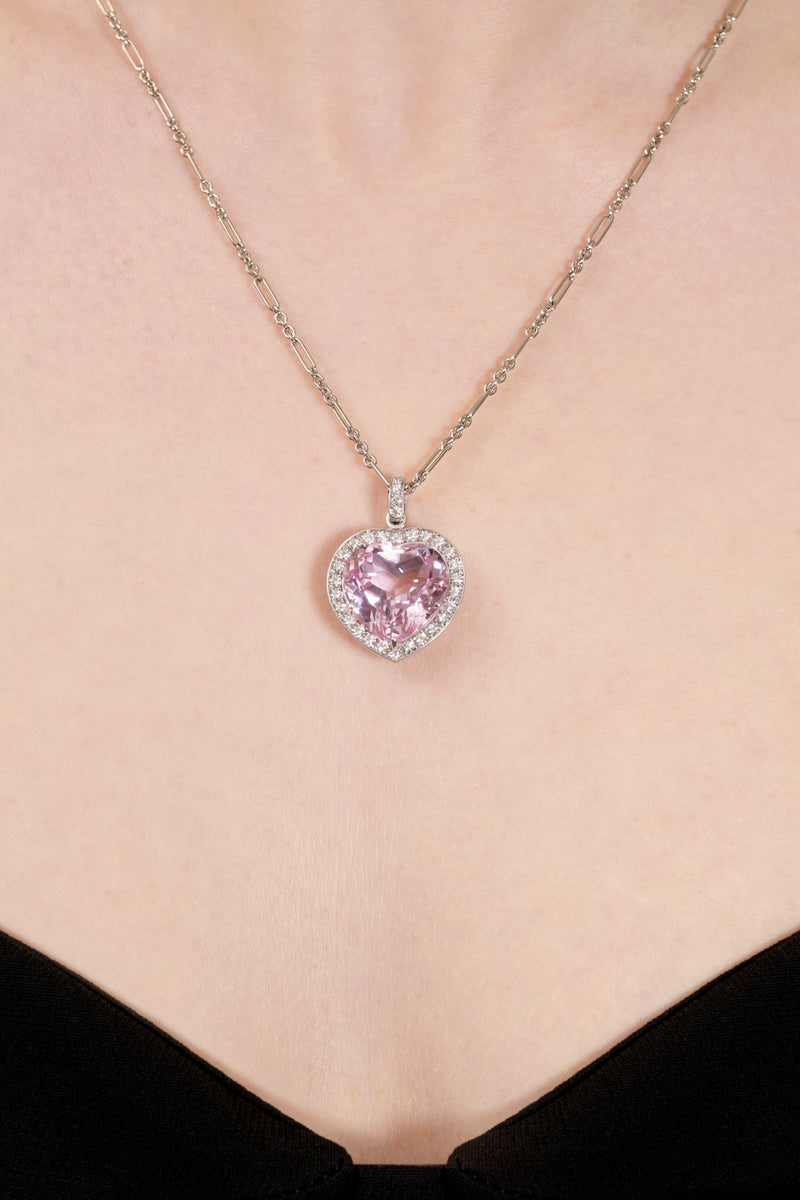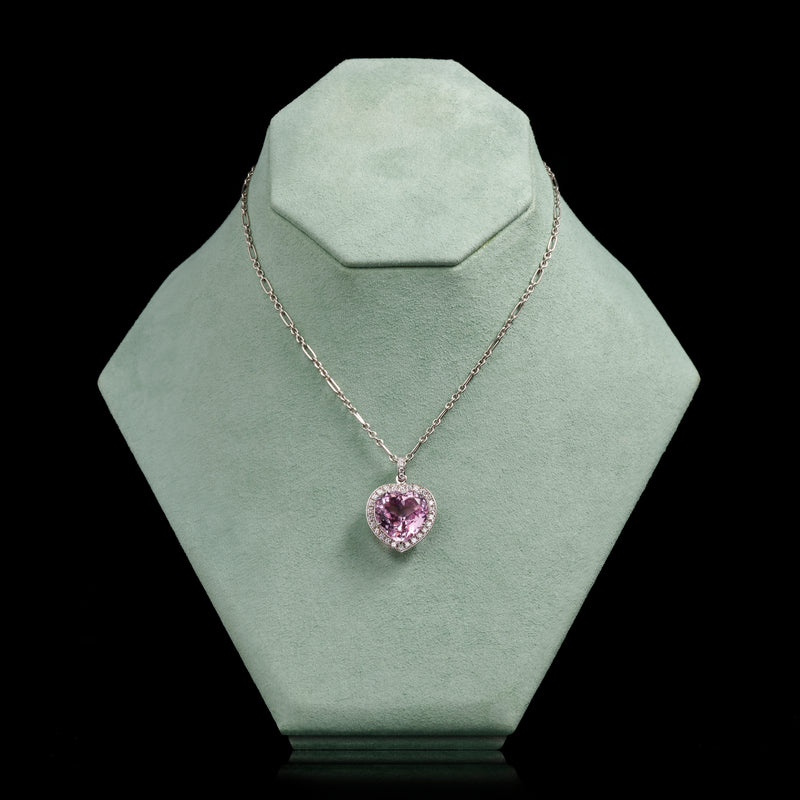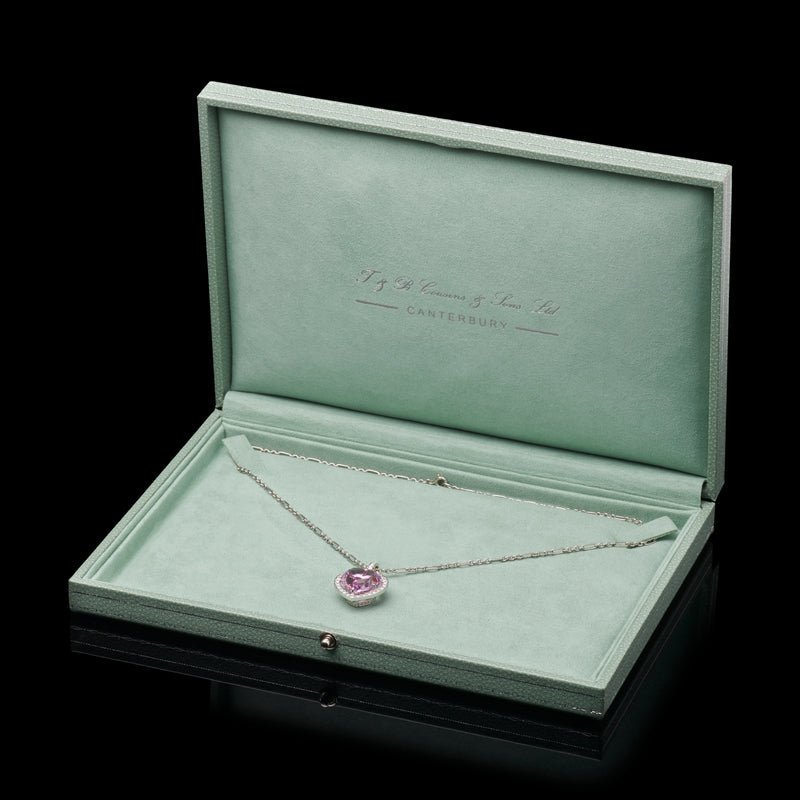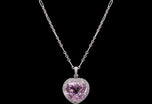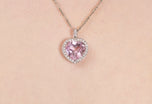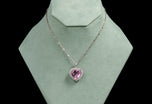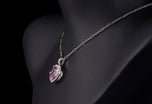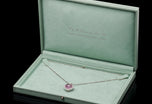 A Unique Kunzite & Diamond Heart Pendant
We purchased this wonderful Kunzite facetted heart as a specimen loose gem, we simply could not resist such a beautifully proportioned and shaped heart of such a lovely colour. It weighs 13.76 carats and was clearly destined to be a centre stone for a pendant. 
The surround and the pendant loop are set with 35 brilliant cut diamonds with a total weight of 1.16 carat. The bottom bezel has 32 diamonds. The mount is entirely hand made and is all platinum. 
The chain is all platinum, hand made fetter and five, and is 16" long, it is priced separately and costs £1,685. 
An incredibly vibrant piece of jewellery, it is just bursting with life and sparkle.
Read more
Product Reference: 081 000 0005
£6,898.00