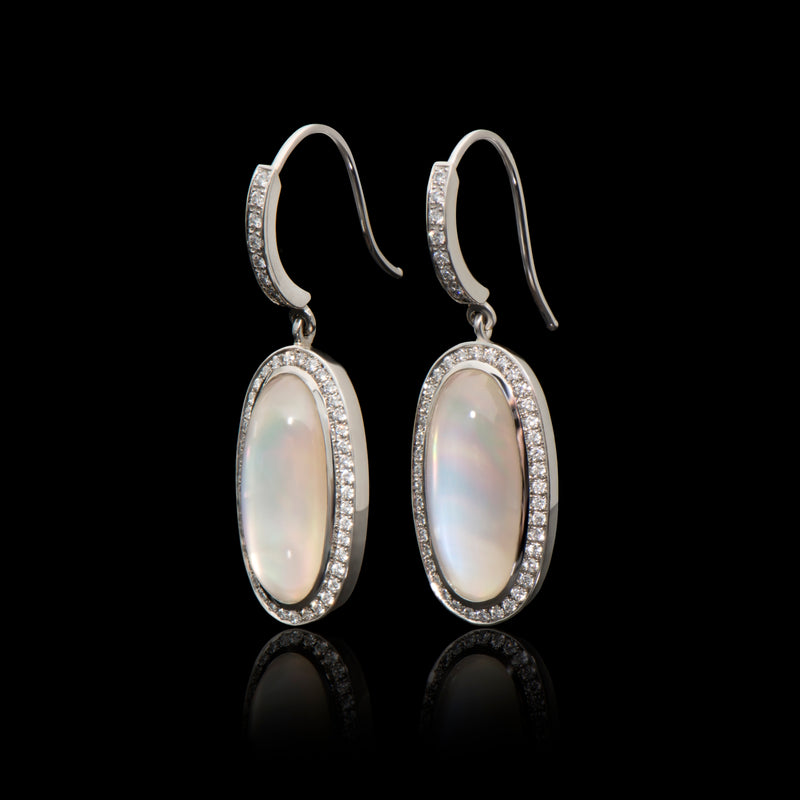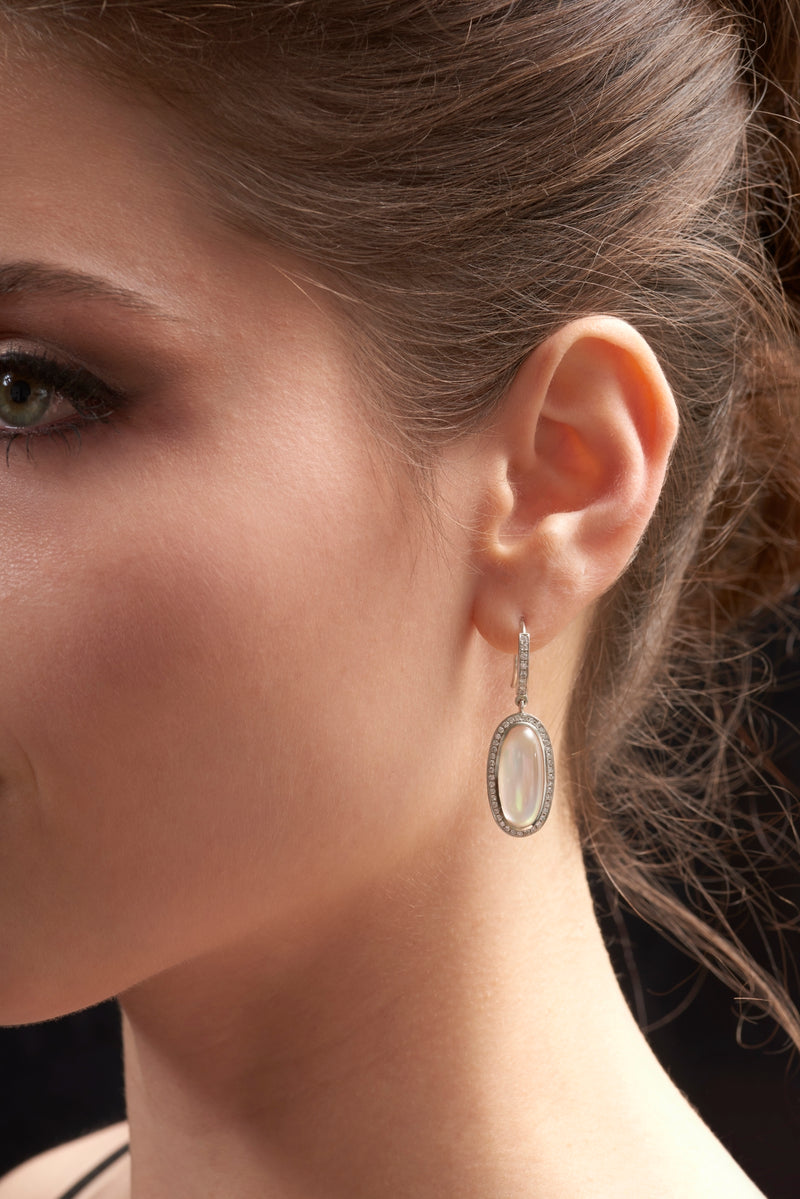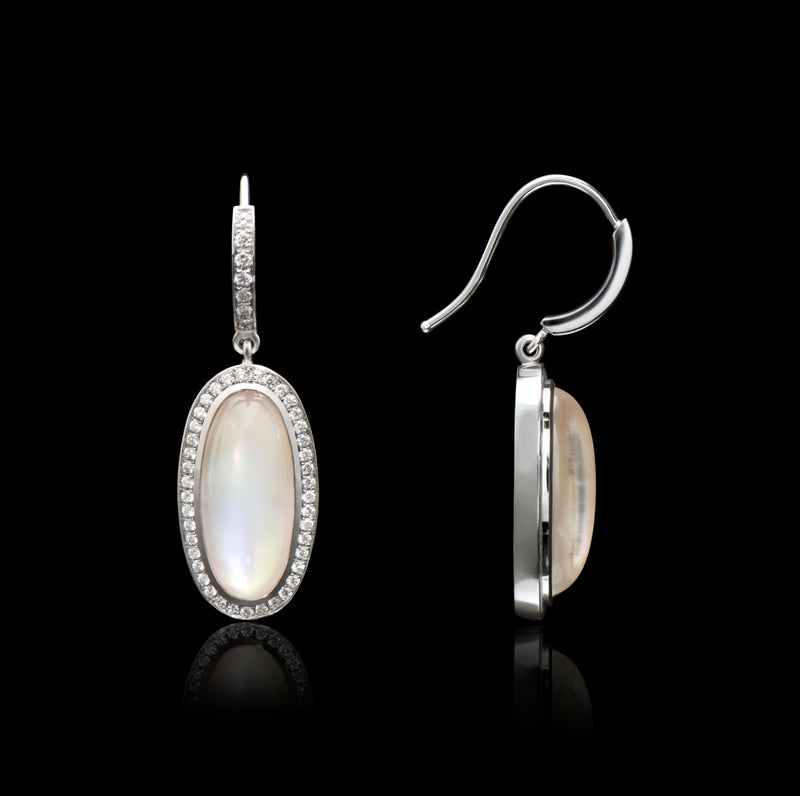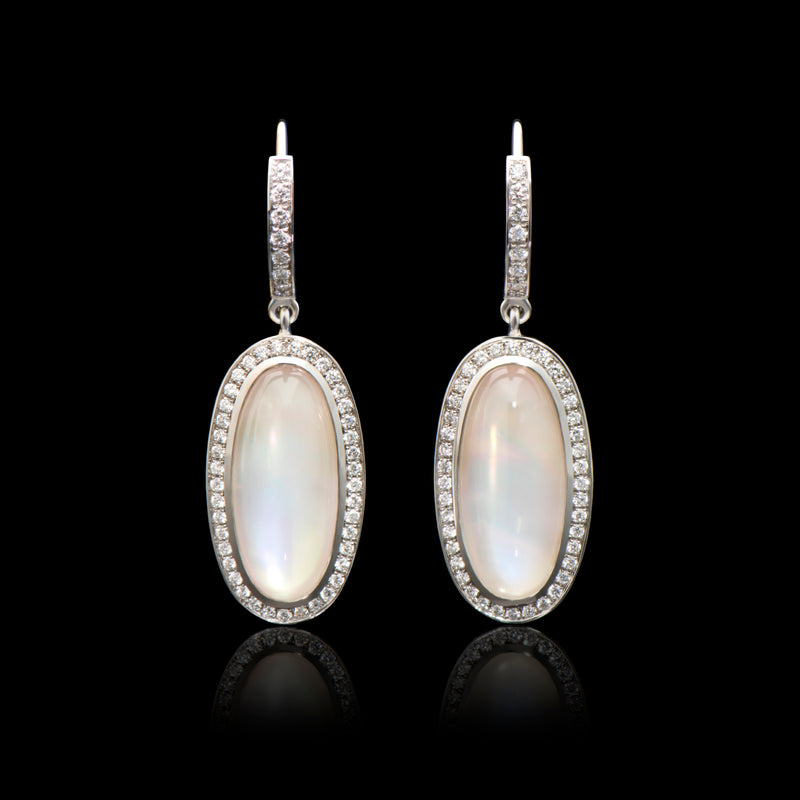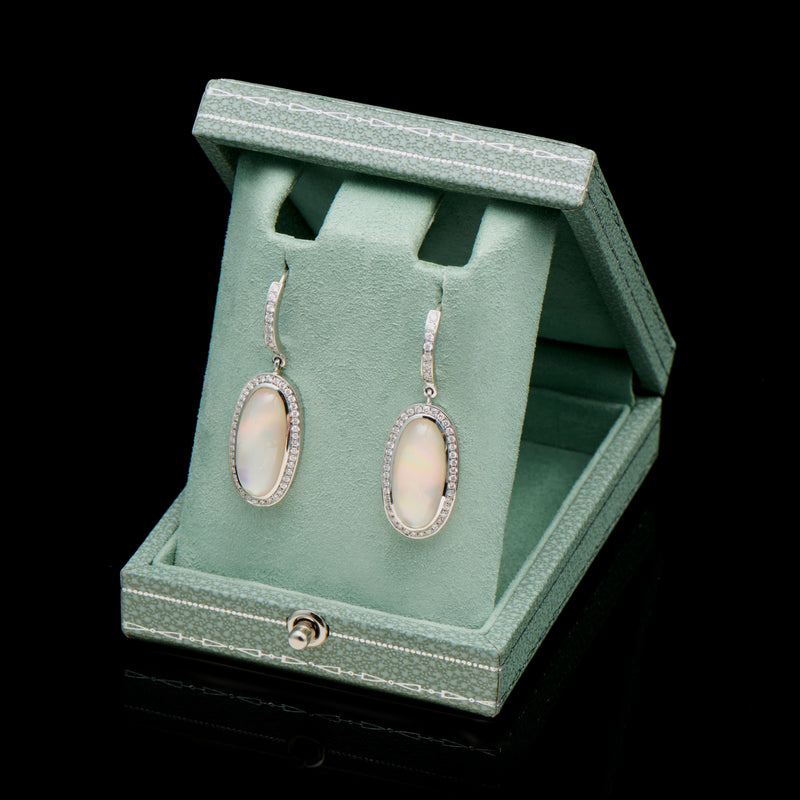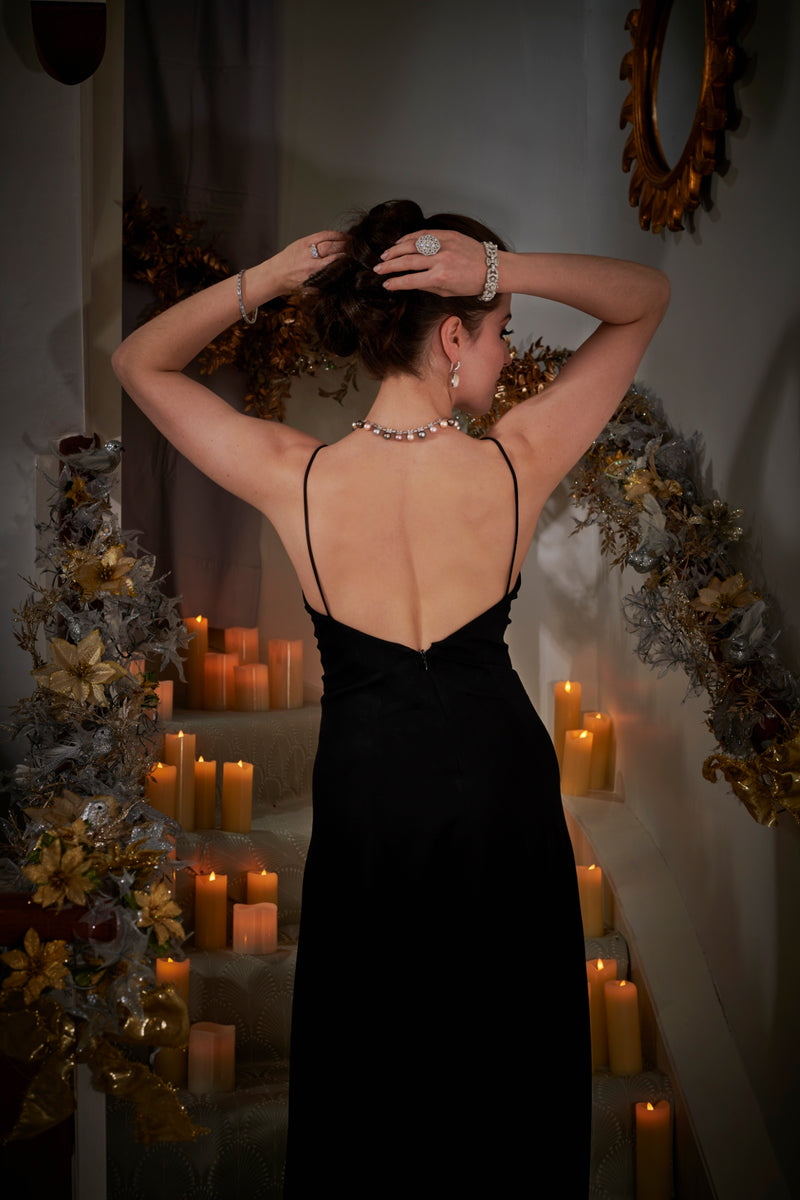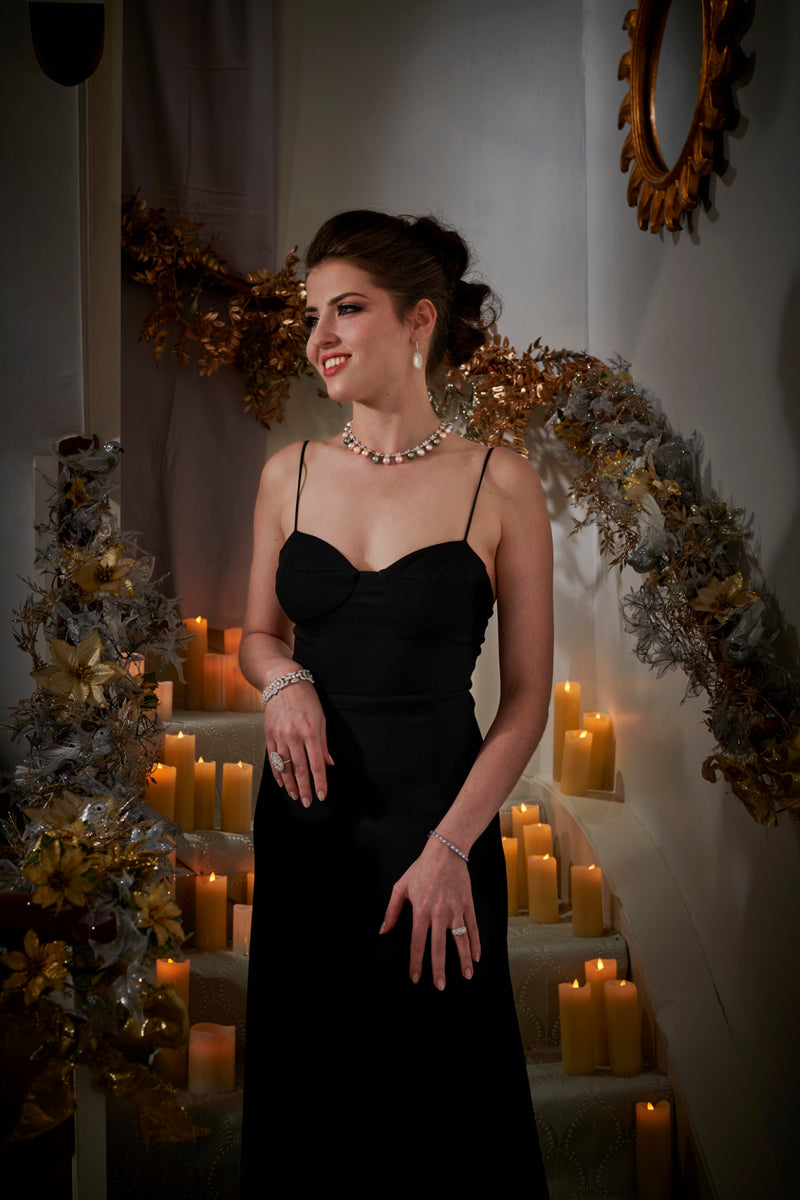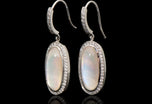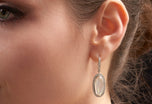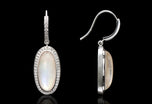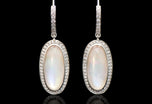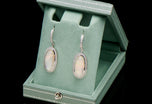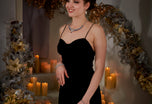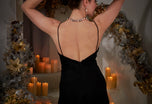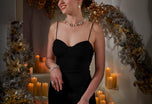 A unique pair of moonstone & diamond drop earrings
This pair of elongated oval Moonstones were specially cut from old Sri Lankan material and have been set in 18 carat white gold, with brilliant cut Diamond surrounds and tops. The 82 Diamonds have a total weight of 0.44 carats, and are all E colour VS1 clarity. They have period style hook fittings, so hang and swing to perfection while worn. 
The beauty of this design is in the positioning of an oval sheet of Mother Pearl placed behind each of the Moonstone 'lenses', to magnify the iridescence of the Mother of Pearl which is enhanced by the adularescence of the Moonstone. The intriguing optical shimmer, similar to the scales of a rainbow trout caught in the sun, is a result of these materials working in perfect harmony.  
When looking at these Moonstone earrings, you particularly want to focus on the transparency and the colourless nature of the gem; though beautiful, Moonstones with translucent colour in their bodies are more common and therefore don't tend to command such a high price.   
Read more
Product Reference: 111 040 0008
£5,950.00