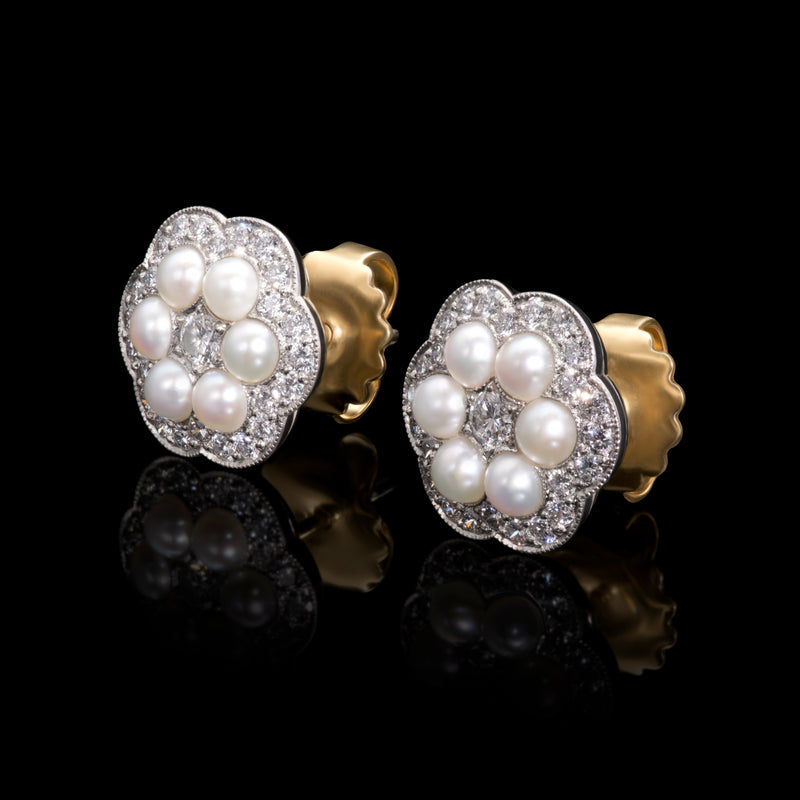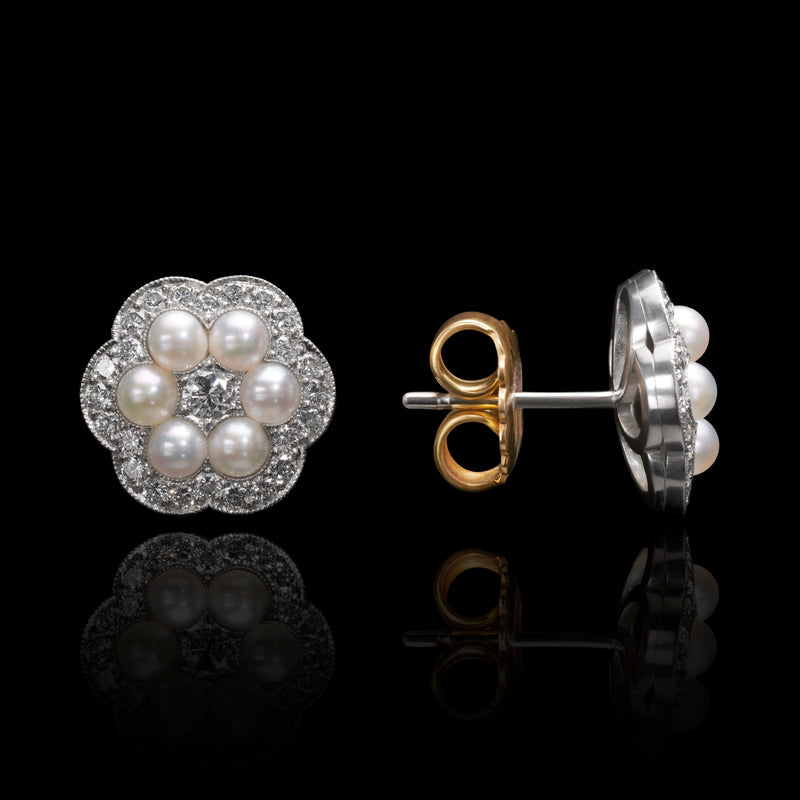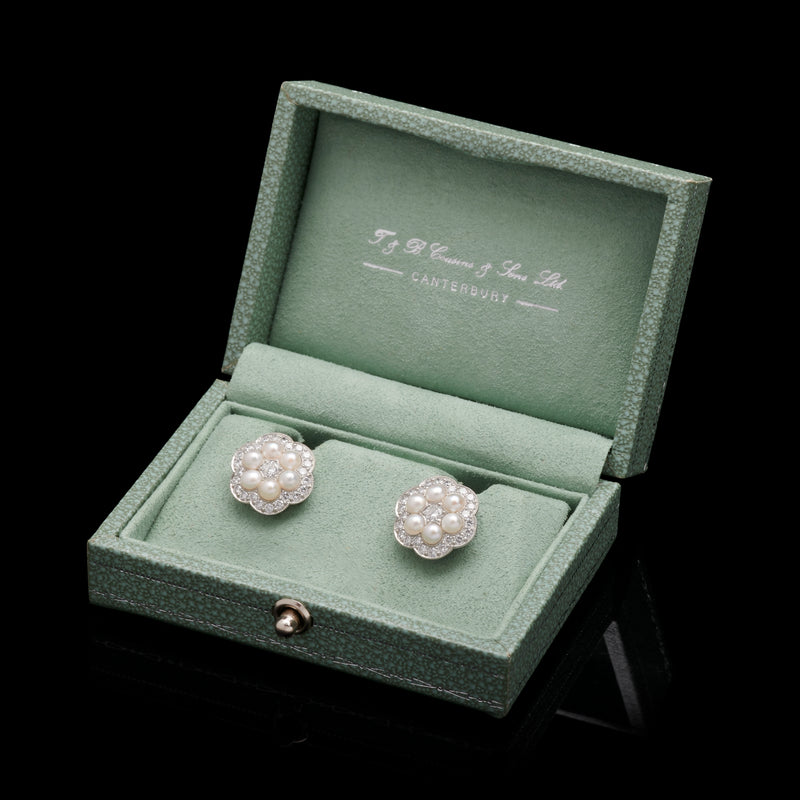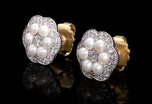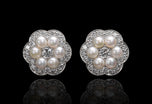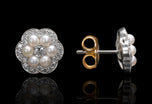 A Unique Pair of Natural Pearl & Diamond Cluster Earrings
We first made this lovely and distinctive design over 40 years ago in all diamond. Their form was inspired by the flower heads of Alpine Buttercups, but the all diamond clusters proved to be so bright that the setter Christened  them ' The Searchlights '.  
This pair with a dozen exactly matching natural pearls are absolutely unique and are so beautifully made and set in all platinum. The precision of the setting grains is of exhibition standard and the combination of the soft, silvery lustre of the pearls and the intense luminosity of the diamonds is enchanting.
 They have a wonderfully low, shallow domed profile and sit to perfection on the ear. 
If you seek a pair of truly captivating cluster earrings, then do come and try these ' Alpine Buttercups', as seen on they are as invigorating as a breath of Alpine air. 
See also the stunning matching ring. 
Read more
Product Reference: MS 4356
£9,200.00