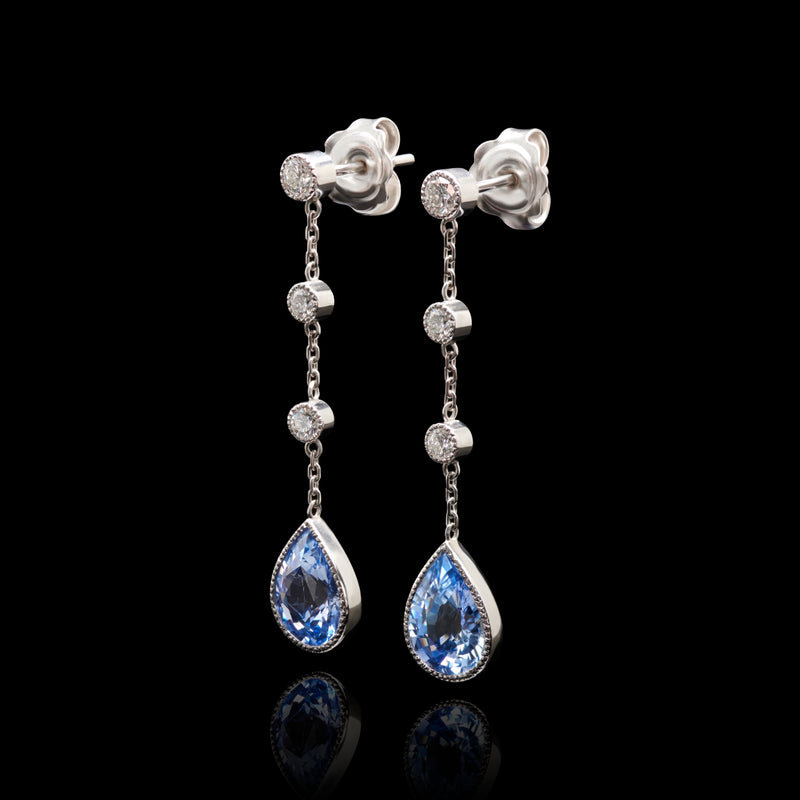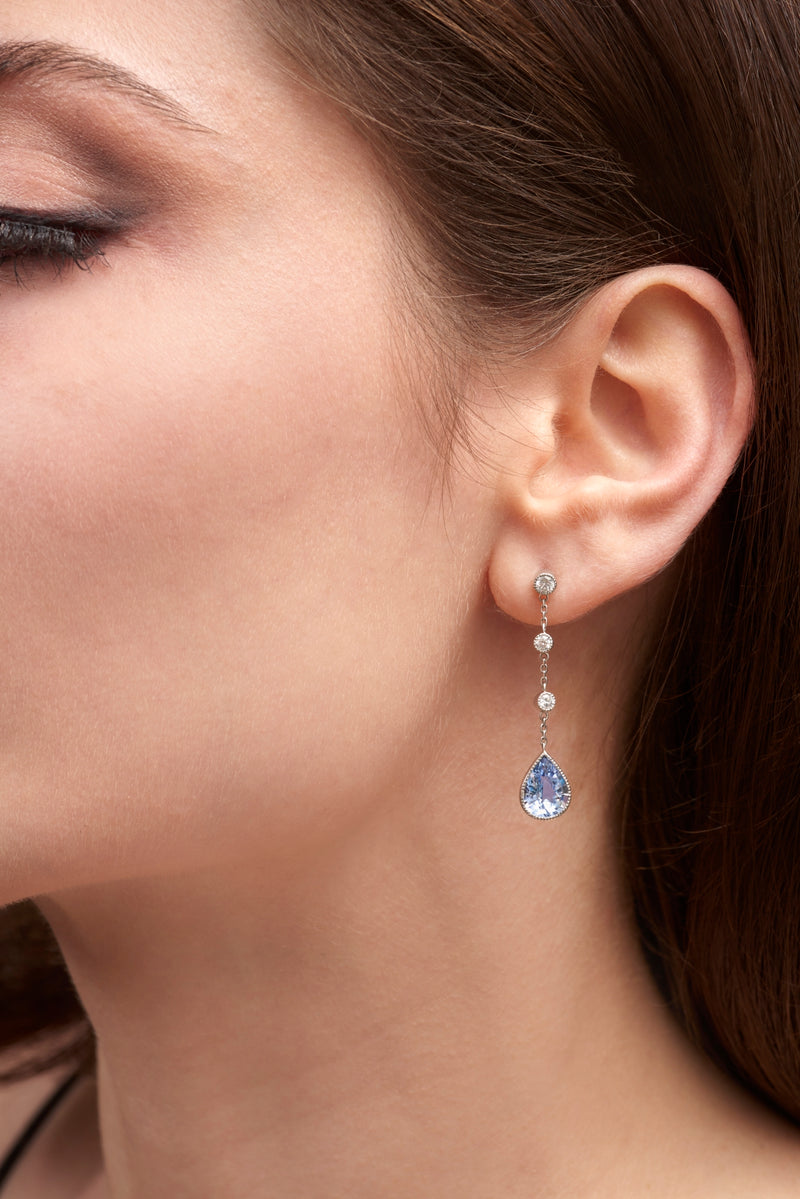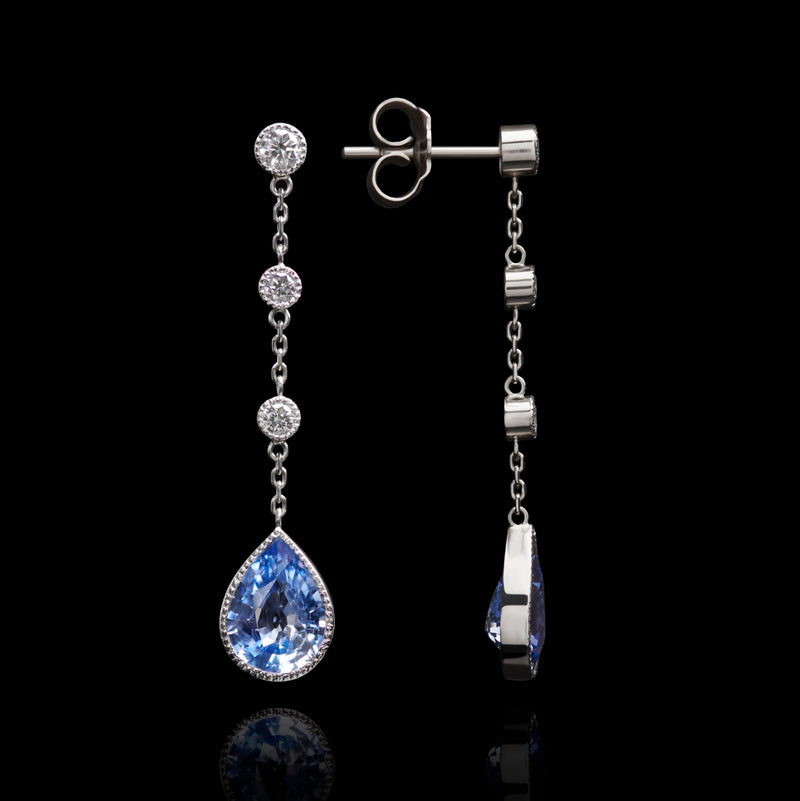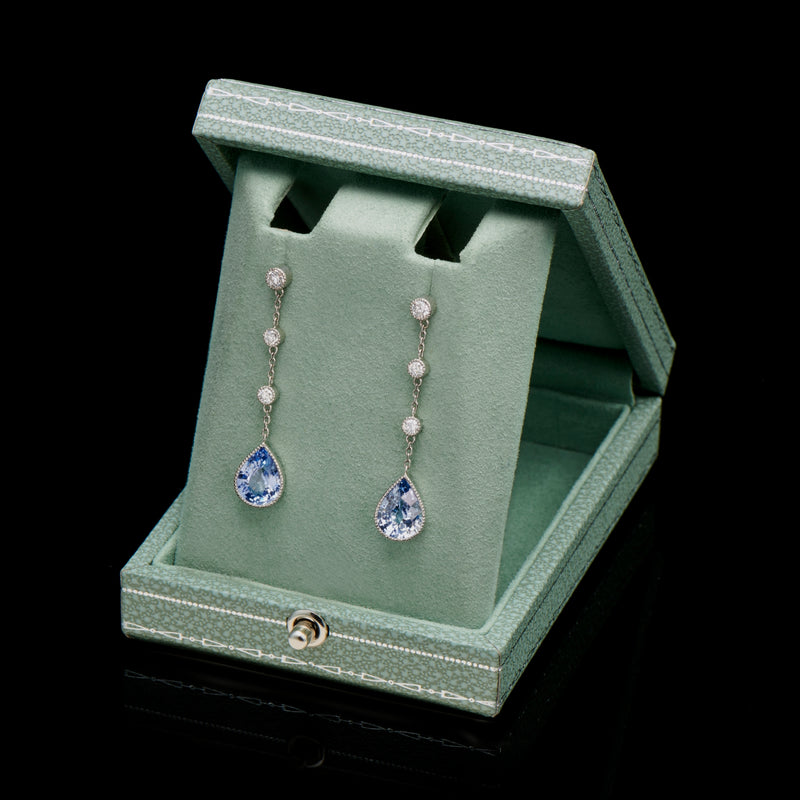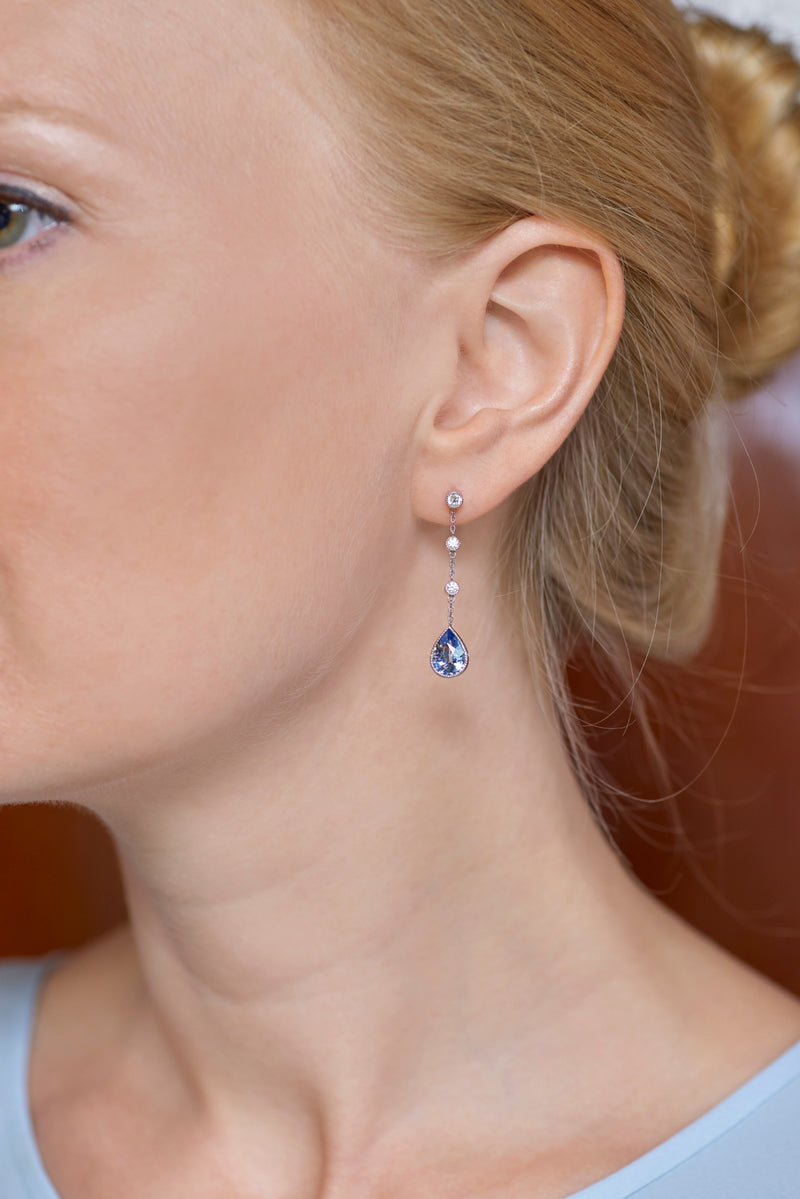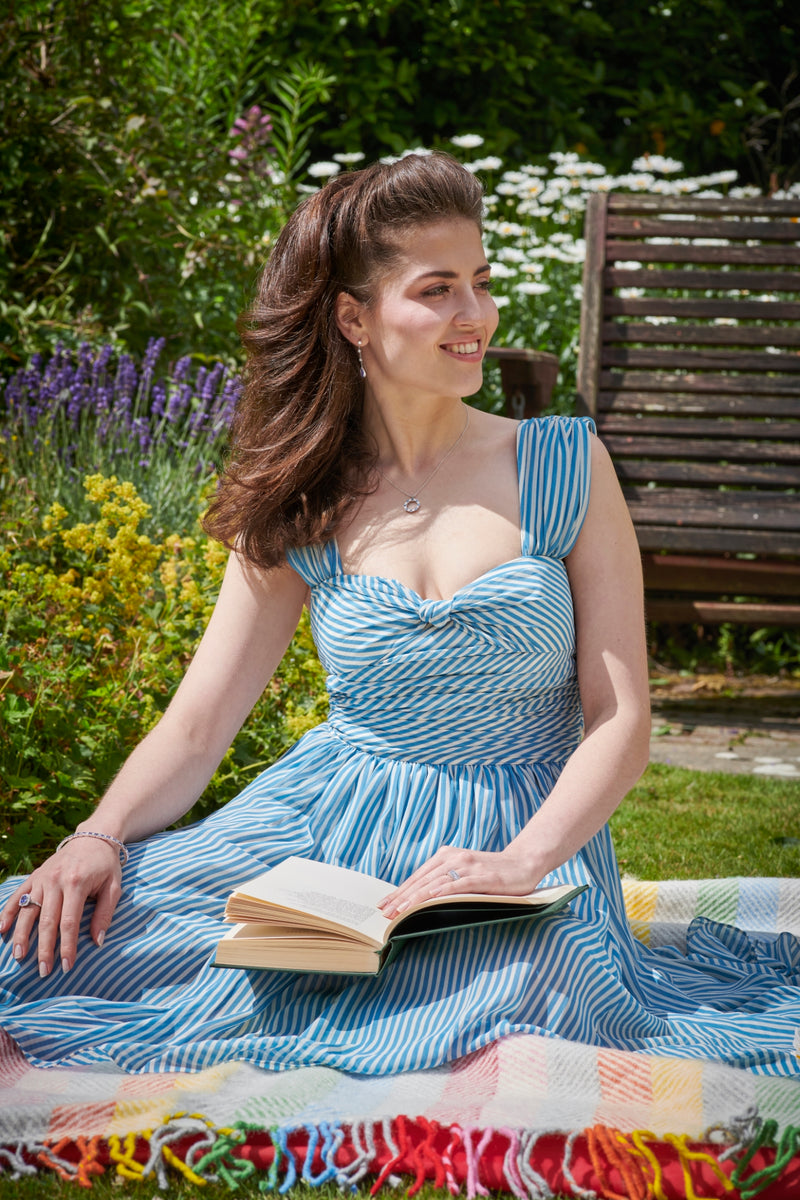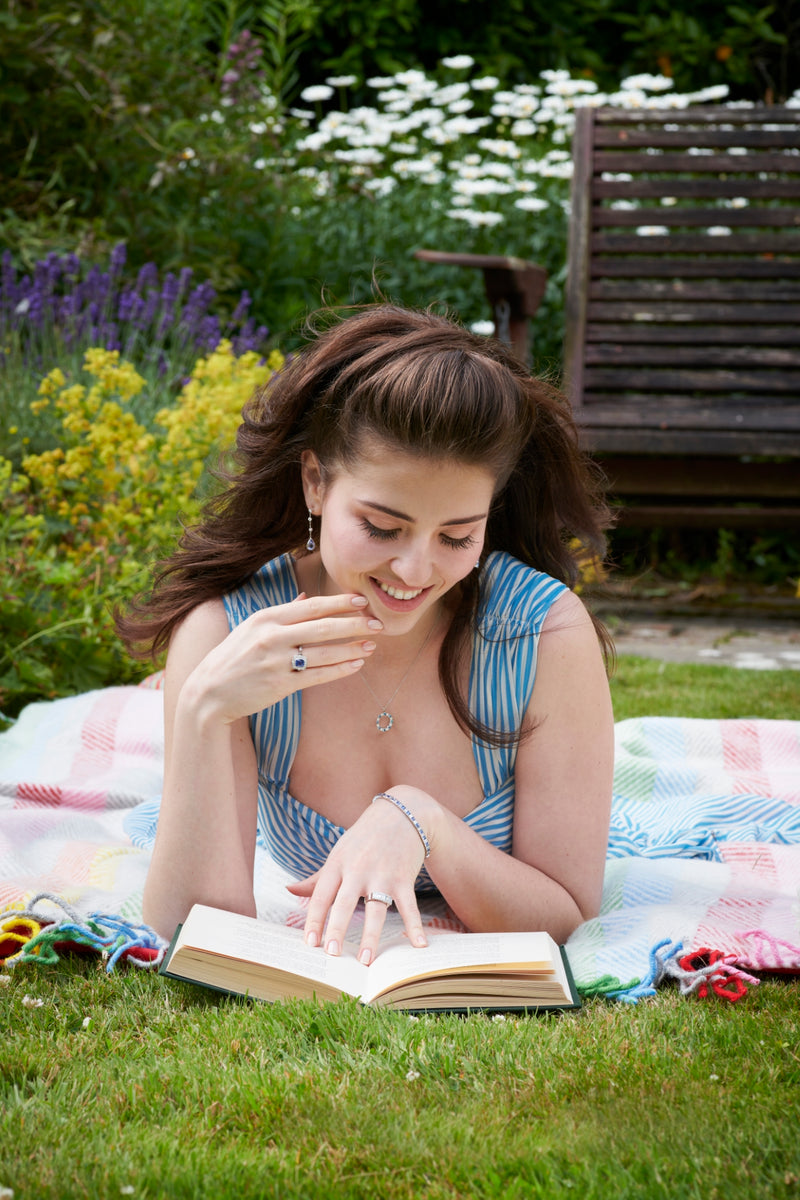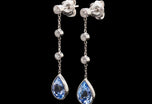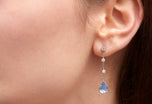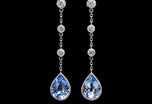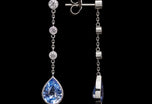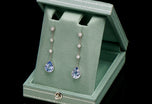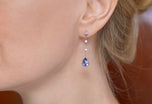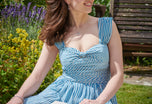 A unique pair of sapphire & diamond drop earrings
It is the visual delicacy of these delightfully articulated drop earrings that makes them so charming.
The beautifully facetted drop shaped Sri Lankan sapphires weigh a total of 3.42 carats, of a wondrous crystal vibrancy, and are an amazingly gentle pastel blue, reminiscent of the petals of an Alpine Forget Me Not; a blue once seen, not to be forgotten.
The earring mounts we have made in all platinum. Suspending the sapphires are six brilliant cut diamonds in articulated collets. The largest pair that sit on the ear weigh 0.20 carat total.
The other four also weigh 0.20 carat total.
When worn the brightly burnished platinum links almost disappear, leaving the shimmering sparkle of the sapphires and diamonds seemingly suspended in space.
They are absolutely enchanting when seen in candlelight as the wearer turns their head.
Read more
Product Reference: 111 040 0012
£7,725.00