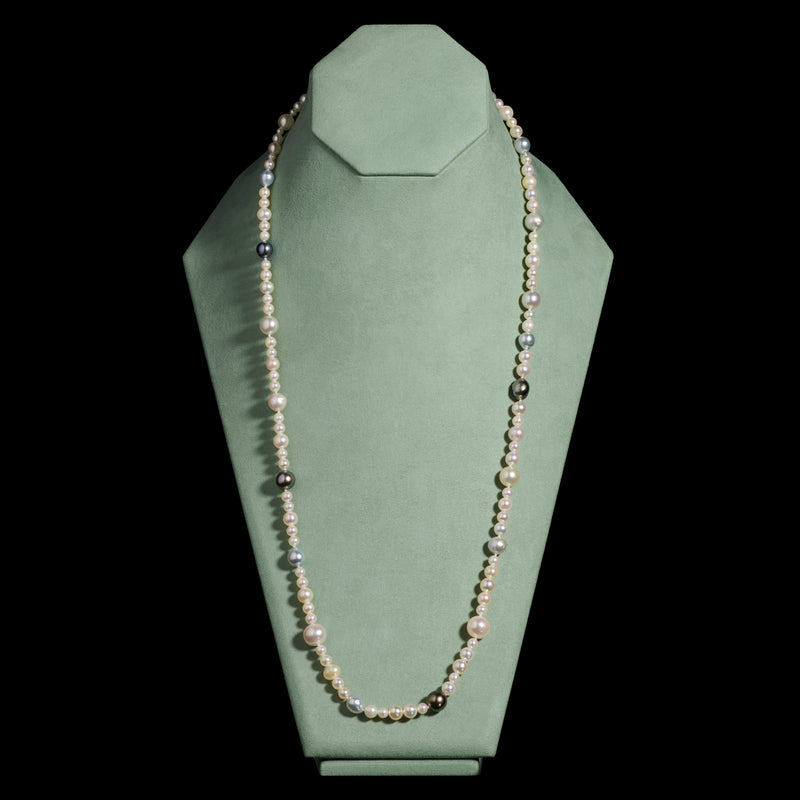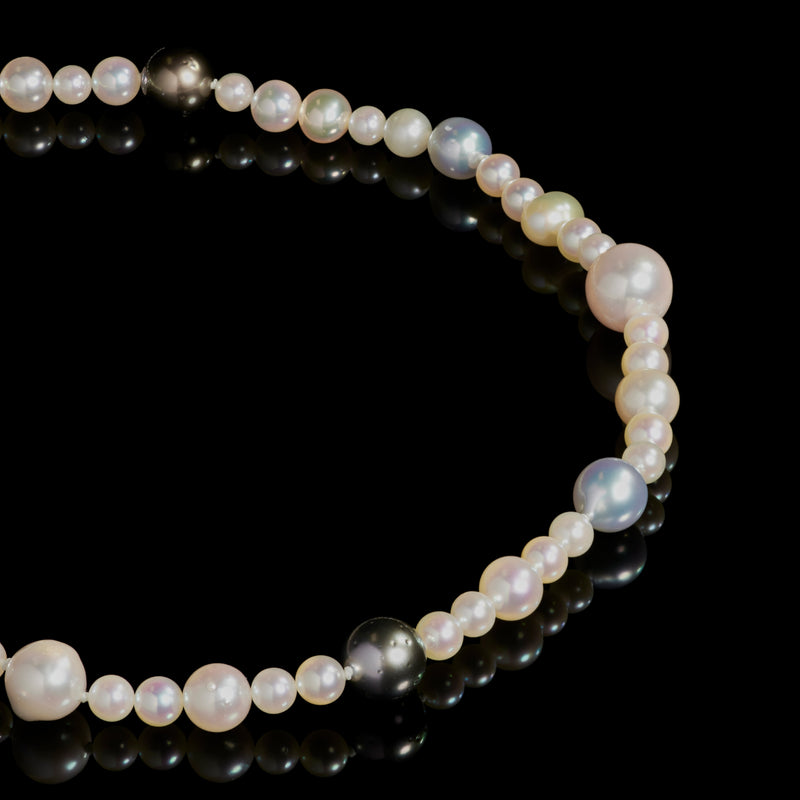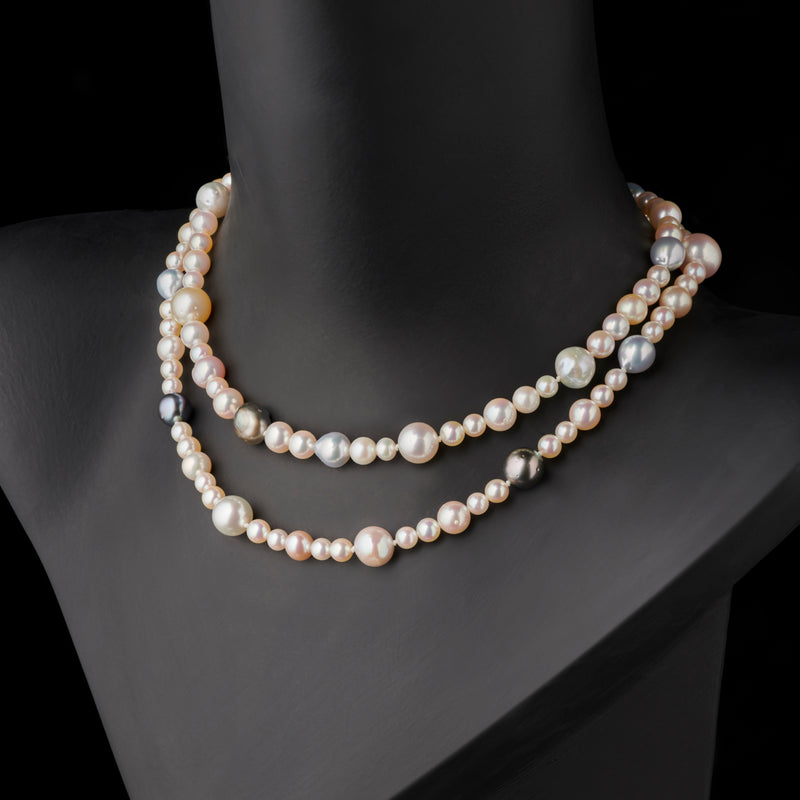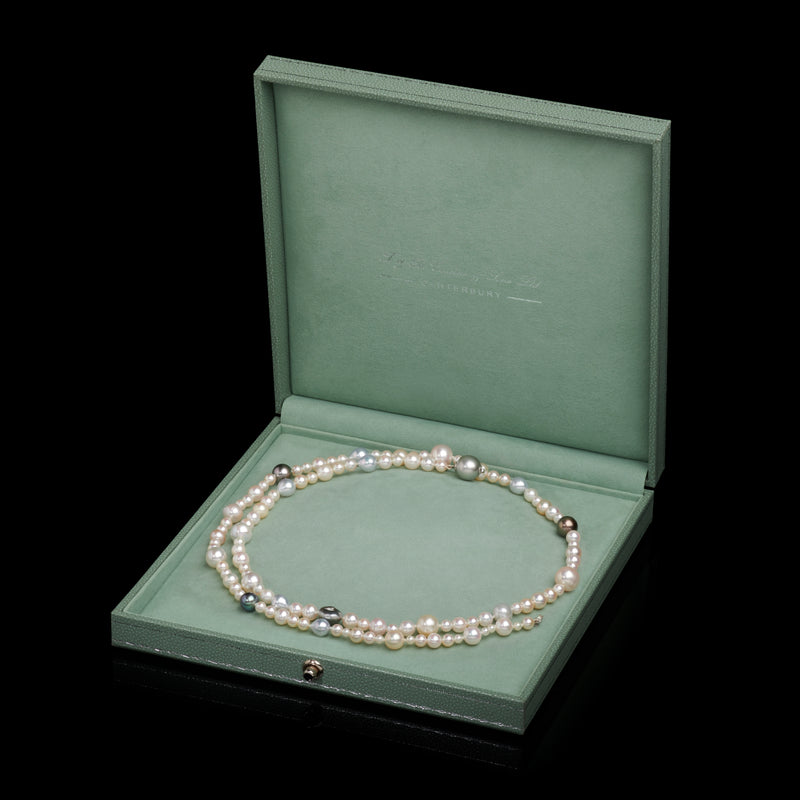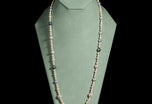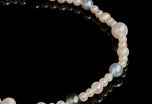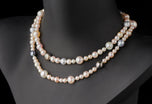 A Unique & Remarkable Cultured Pearl Necklet
An amazing collection of 118 cultured pearls, including Akoya, Freshwater, Keshi, Tahitian, South Sea, and Kasumiga, 1,216 grains in total, combine to form this beautiful necklet with length 32".
There is a wonderful gentle harmony that threads through all the different colours, lustres, and sizes. It is an array of the whole spectrum of these wonders of nature. 
A necklet that is sure to spark interest in the beholder, as it is so rare to see such a collection of so many different types of pearl brought together as one necklet, which has a lovely informality that is so wearable.
If you are looking for a pearl necklet that has individuality, it is well worth a visit to come and look at this delightful jewel.
Read more