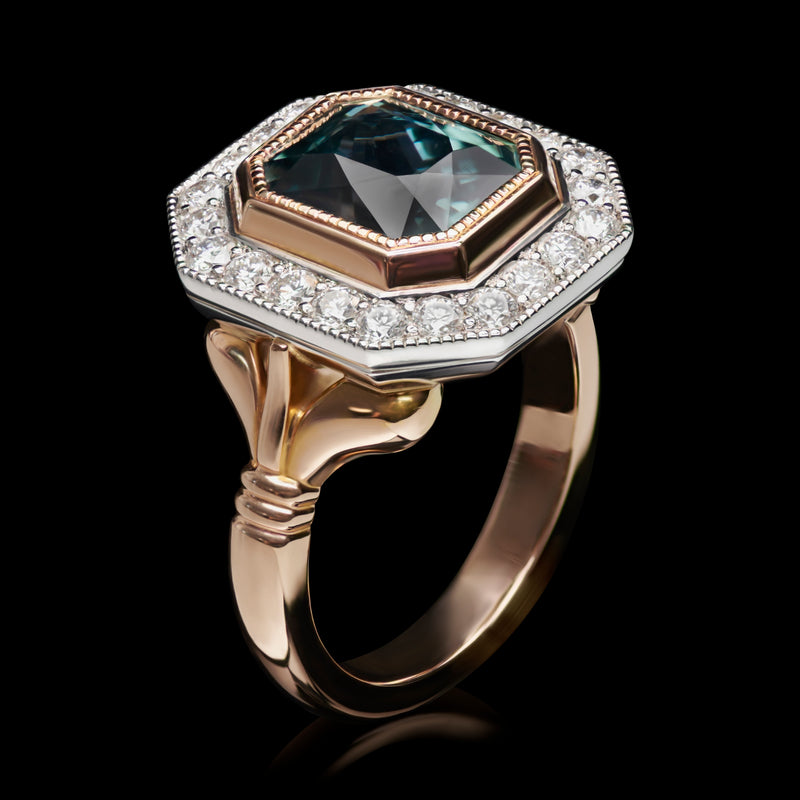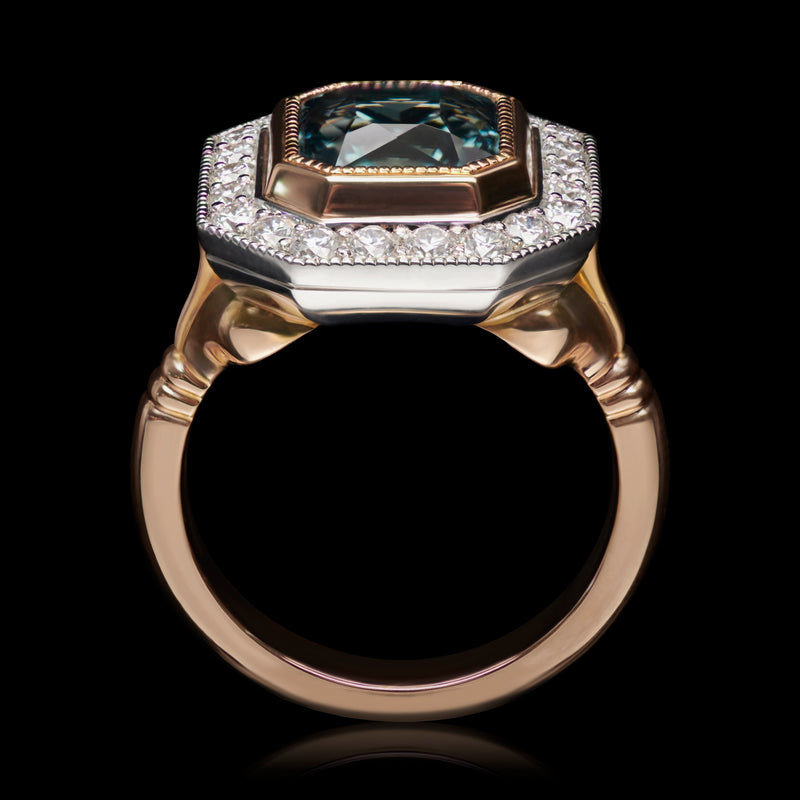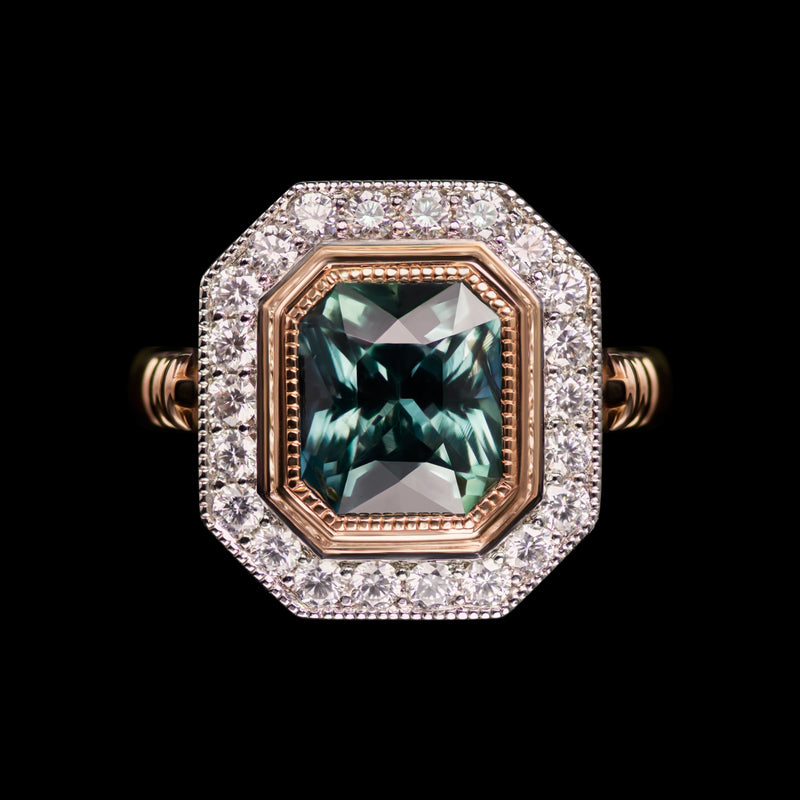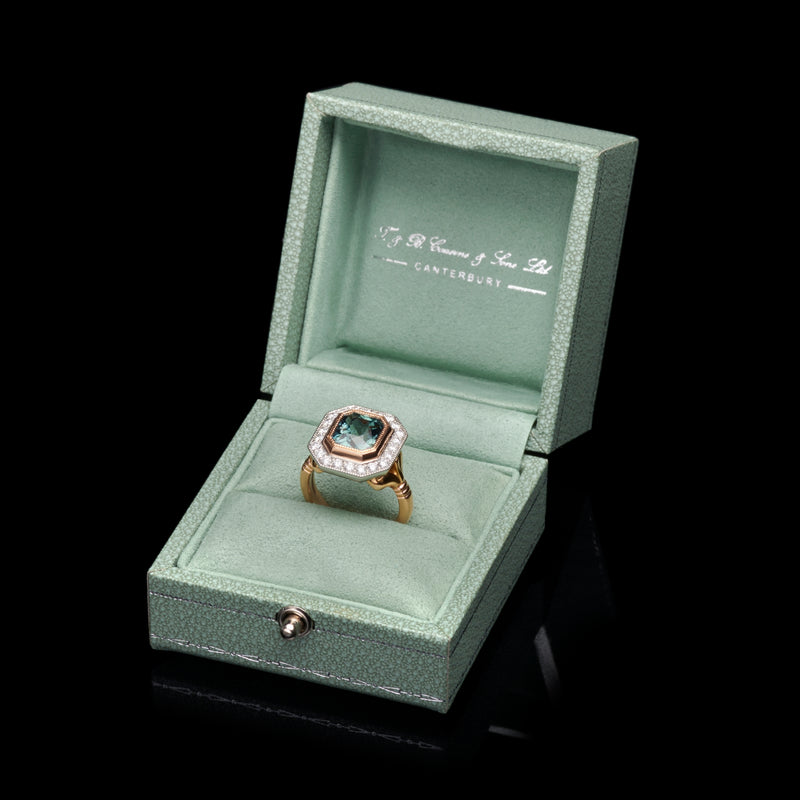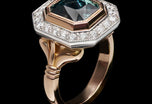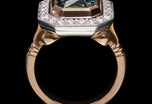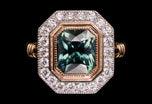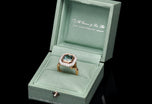 A Unique & Remarkable Sapphire & Diamond Cluster Ring
This beautiful ring we have made to encompass this most unusual sapphire. It is a wonderfully proportioned cut corner mixed cut of 5.16 carats. The amazing colour is absolutely on the tipping point between blue and green. Sapphire is allochromatic, the colours are caused by trace elements, and in this gem the principle trace element is iron, which has produced this incredible teal. 
The sapphire was facetted in Sri Lanka, and the skill of the lapidary has enhanced the natural vibrancy of the stone, it is very reminiscent of the shimmer seen on the plumage of a Teal duck. 
The ring is 18 carat rose gold with platinum settings for the 22 brilliant cut diamonds, all are E colour (exceptional white) VS clarity. 
A ring with a centre stone of a striking intensity of colour, and one that is sure to intrigue as to its nature. We are so fortunate to have such an extraordinary gemmological diversity held within our world.
Read more
Product Reference: 027 003 0012
£15,795.00