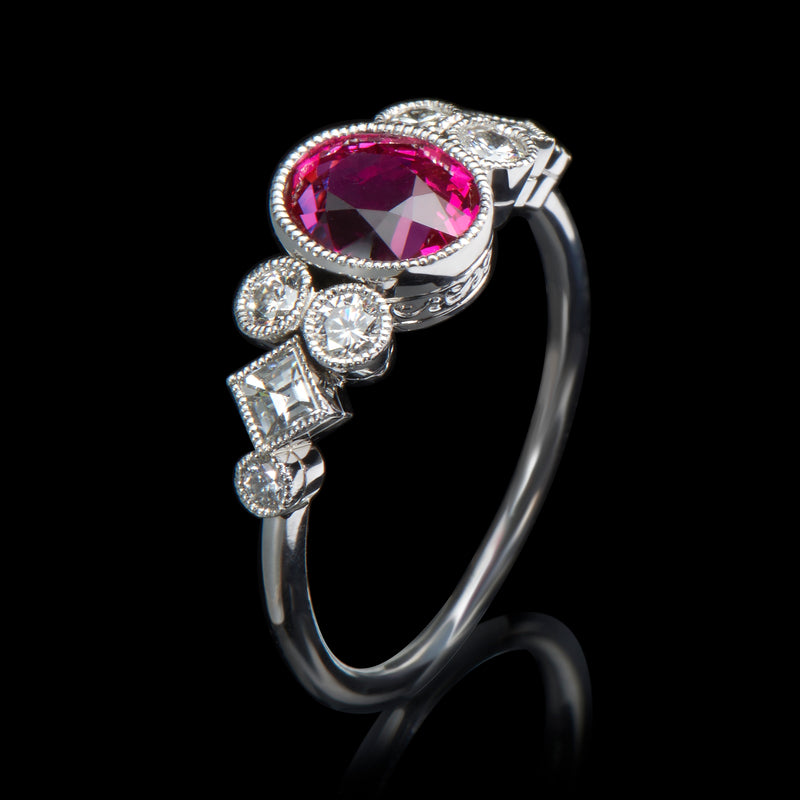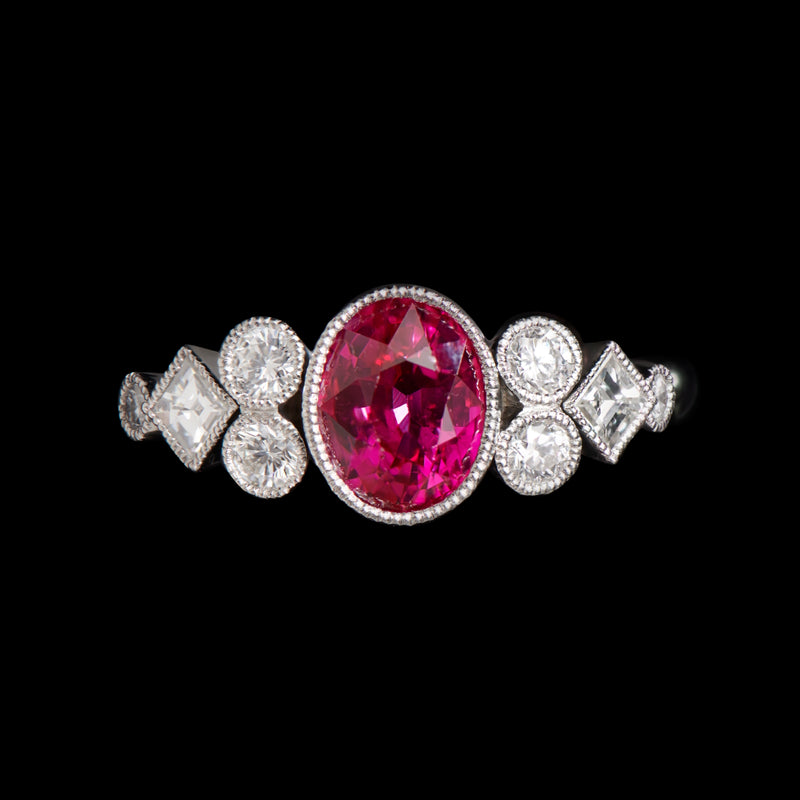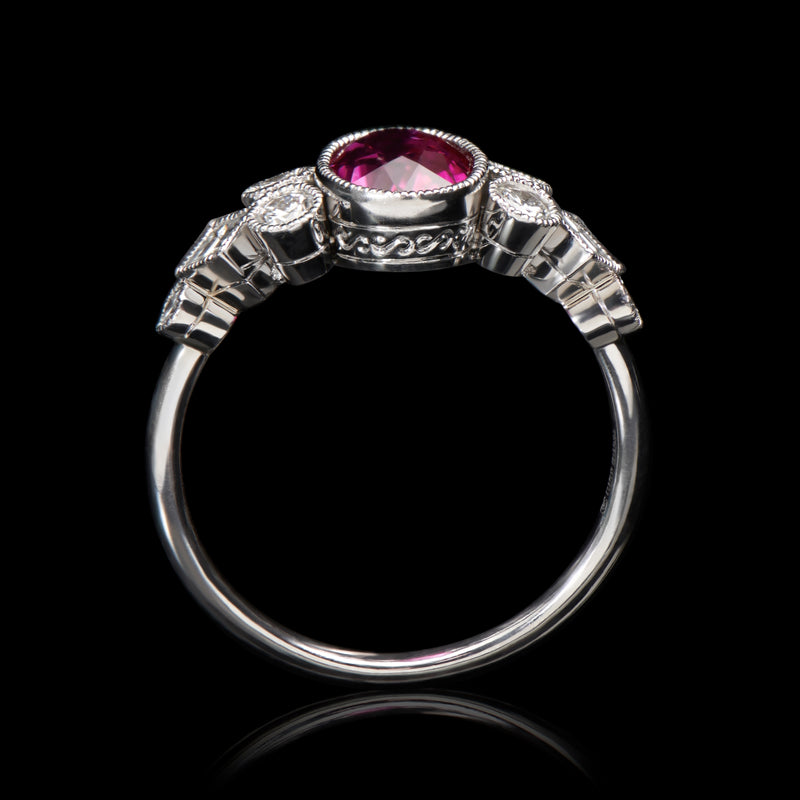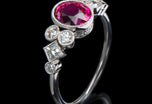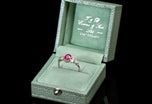 A unique ruby & diamond negligee ring
This negligée series of individual ring designs were inspired by a form of ring that our Grandfather supplied during the 1920's and 30's. They are made with great delicacy and finesse. Do study the accuracy of the millegrain setting, which is of an exceptionally high standard.
This ring has the most wonderfully bright ruby with such an intense fiery red scintillation, weighing approximately 1.5carats. One wonders what people in the past, before the invention of electric light, must have thought when they saw such a gem by candlelight. For many, the only other comparable sight would have been a red hot ember; as such, the first glimpse of such a jewel must have been mesmerising and astonishing, completely unforgettable. 
The ring is beautifully crafted in platinum, and has diamond set shoulders of six brilliant cut diamonds, and two carré cut diamonds.
A ring to treasure and amaze.
Read more