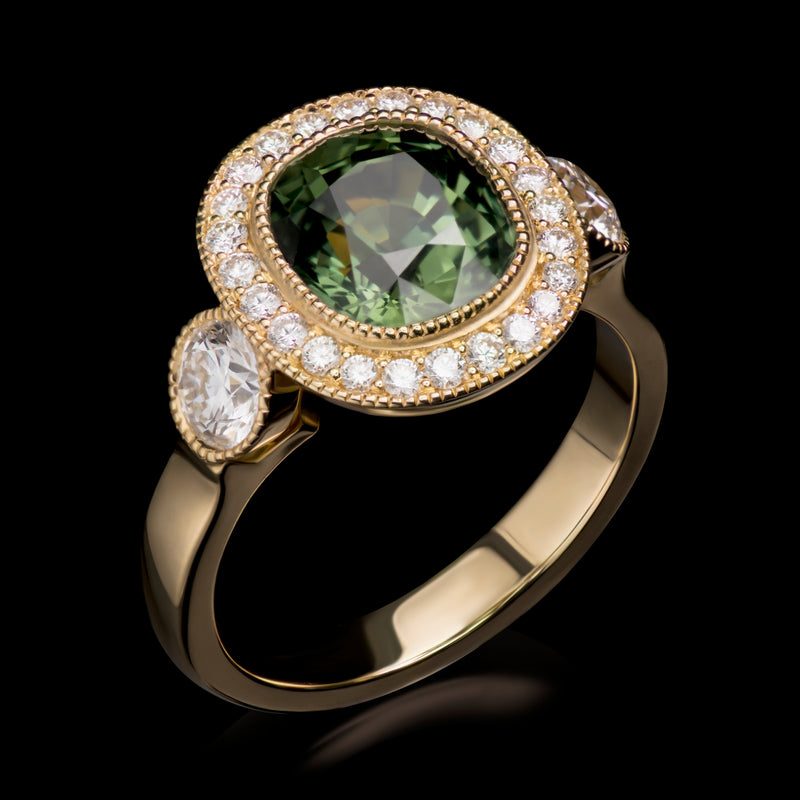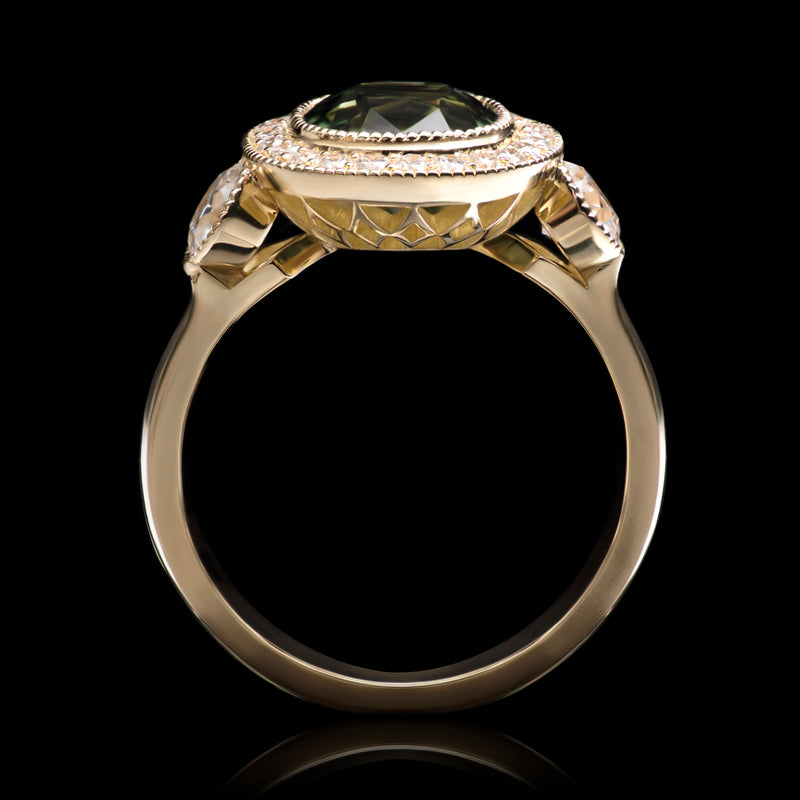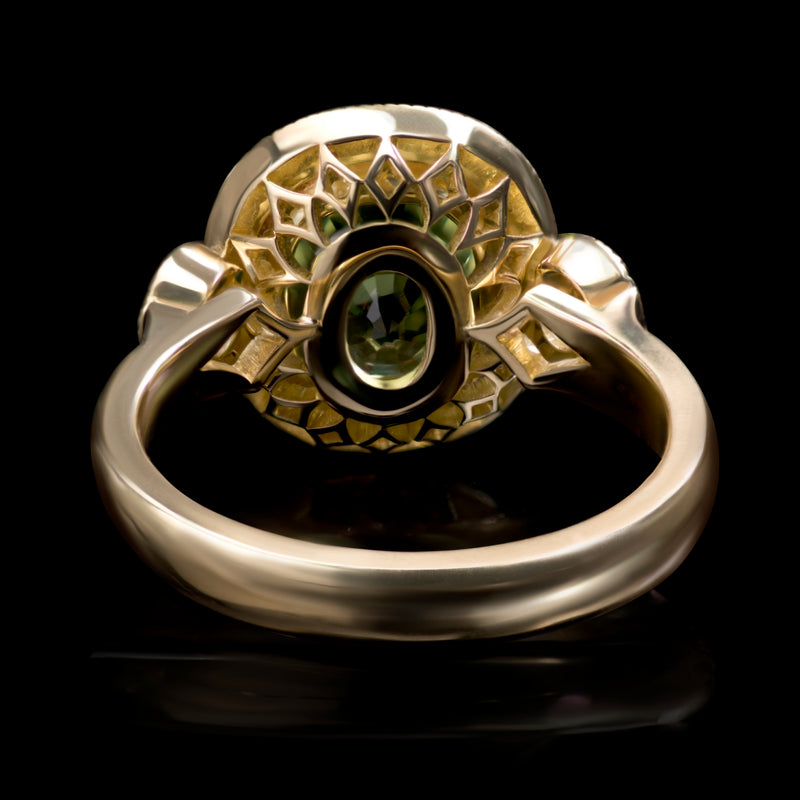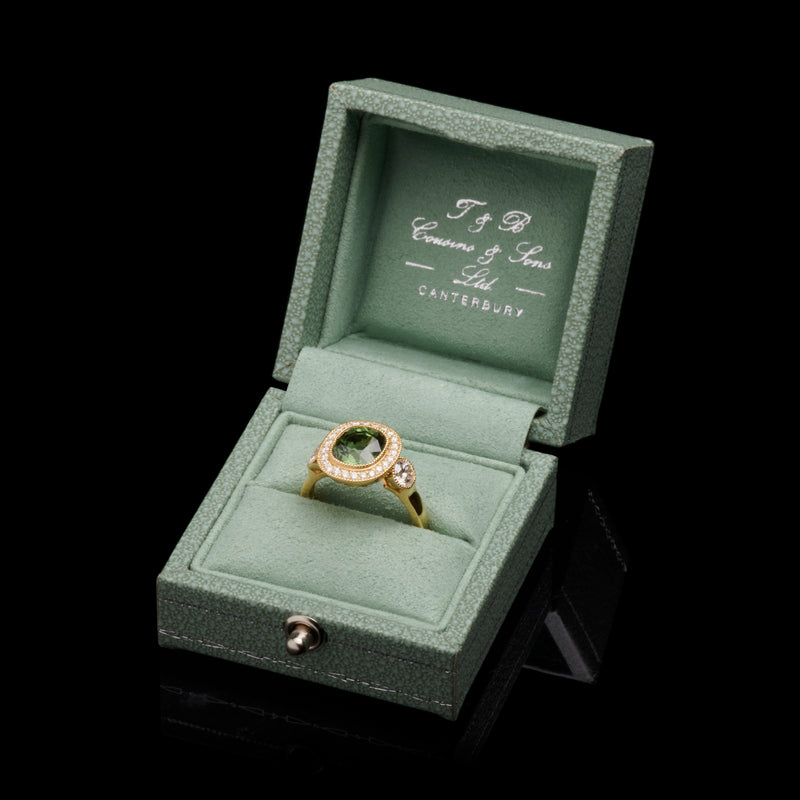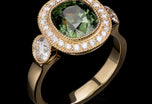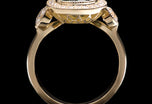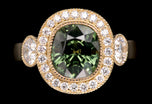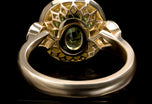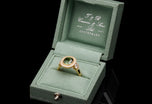 A Unique Sapphire & Diamond Cluster Ring
 We quite fell in love with this wonderful cushion cut green Sapphire. It weighs 3.51 carats, and has the vibrancy and colour of a flickering candle flame seen through a cut crystal liqueur glass of green Chartreuse, such a beautiful gem. 
The ring we have made is all 18 carat yellow gold. The sapphire has a surround of 24 brilliant cut diamonds, of 0.27 carat total weight, and a pair of large brilliant cut diamonds on the shoulders that weigh 0.63 carat in total, all the diamonds are E colour (Exceptional white) VS clarity. 
I would like to draw your attention to the wonderfully domed and saw pierced basket back, which in itself is a miniature architectural jewel. A complex piece of three dimensional design and goldsmithing construction, that must conform perfectly to the underside of the sapphire, yet precisely align with the setting plate of the cluster. It has a functional aspect as well as being beautifully decorative, as the rounded form of this basket makes the ring blissfully comfortable on the finger.
A gorgeous ring with a centre stone that is sure to captivate and intrigue. If you hanker after something a little different do come a try this lovely ring.
Read more