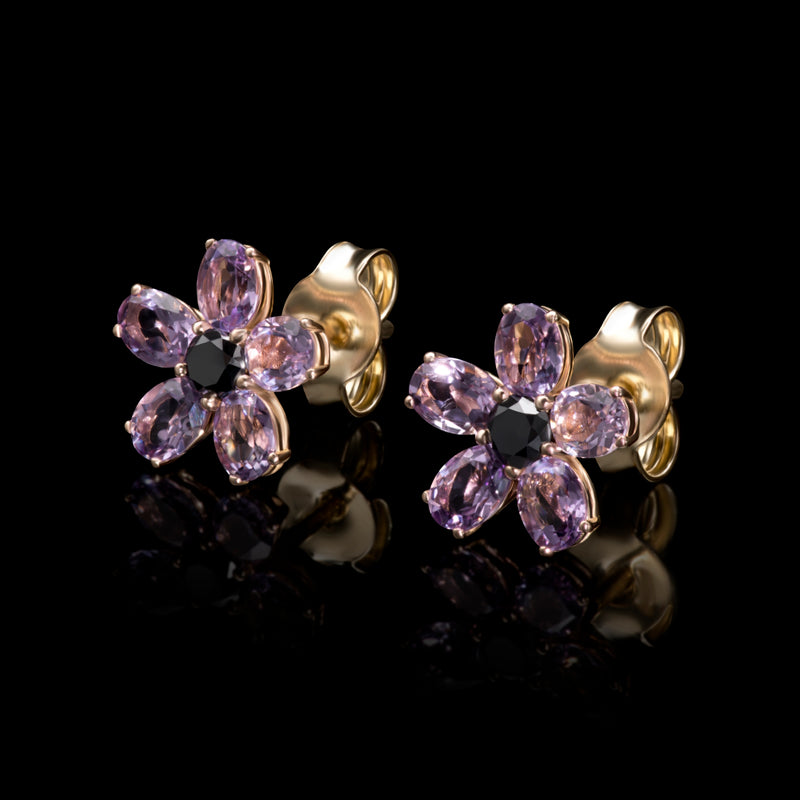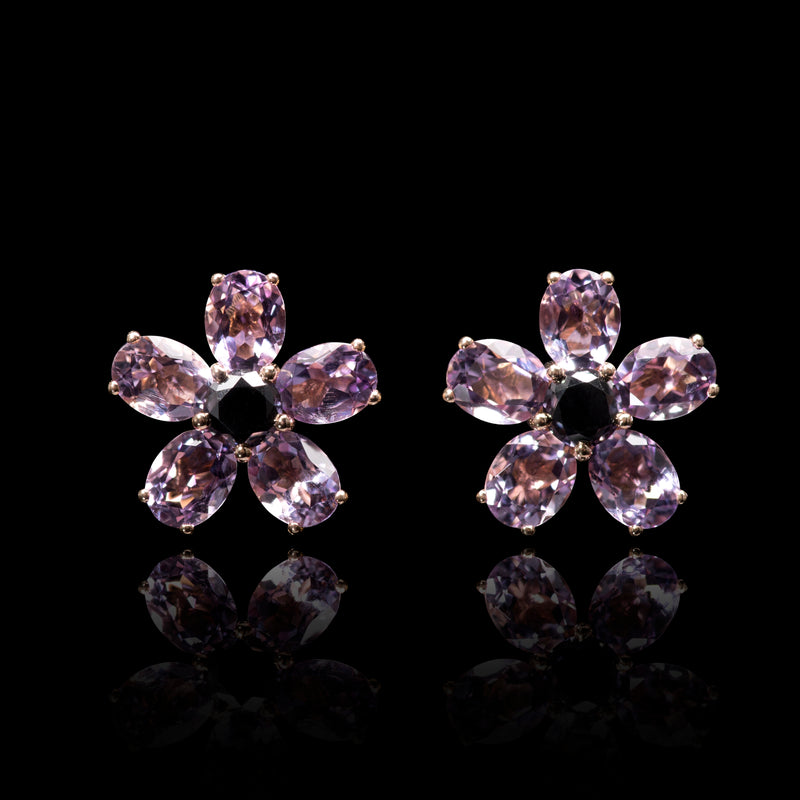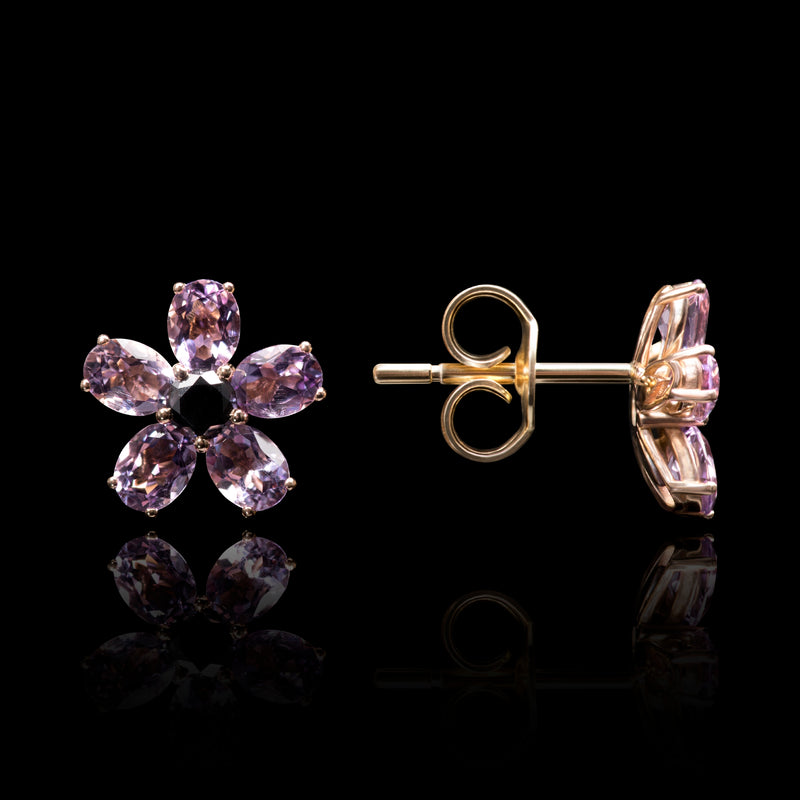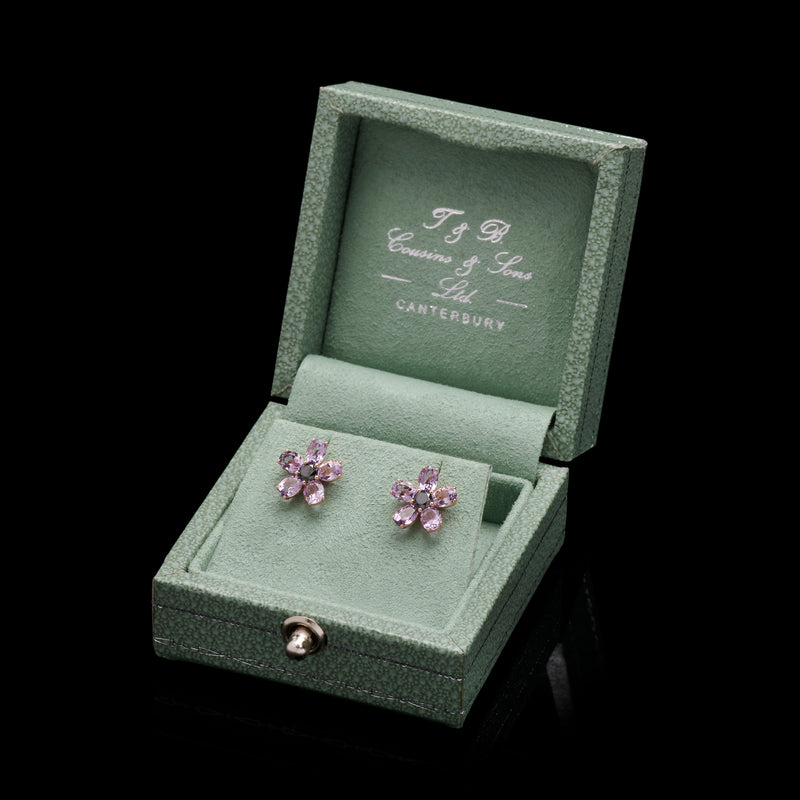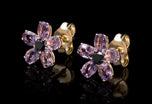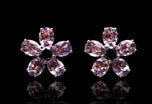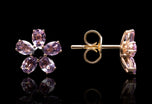 Amethyst & Black Diamond Floral Cluster Earrings
The third in our family series of earrings we have designed inspired by a wild flower meadow, this pair represent Campanula. 
The delicacy and lightness makes these floral earrings delightfully feminine, and a palette of pastel coloured gems are ideally suited to emulate the wonderful diversity of our native flowers of the meadow. 
This pair has ten specially cut pale amethysts of 1.27 carat total weight, and a pair of brilliant cut black diamonds at their centres that weigh 0.23 carat. 
The mounts are 18 carat yellow gold. 
Just a delightful year round reminder of how lucky we are to have such beautiful native flowers.
Read more
Product Reference: 126 039 0003
£1,950.00