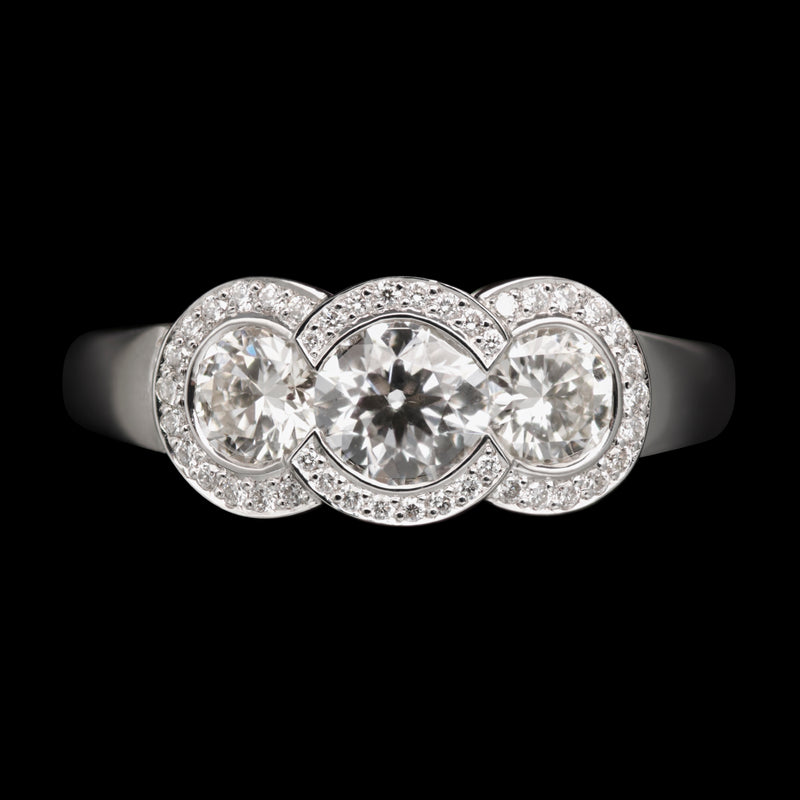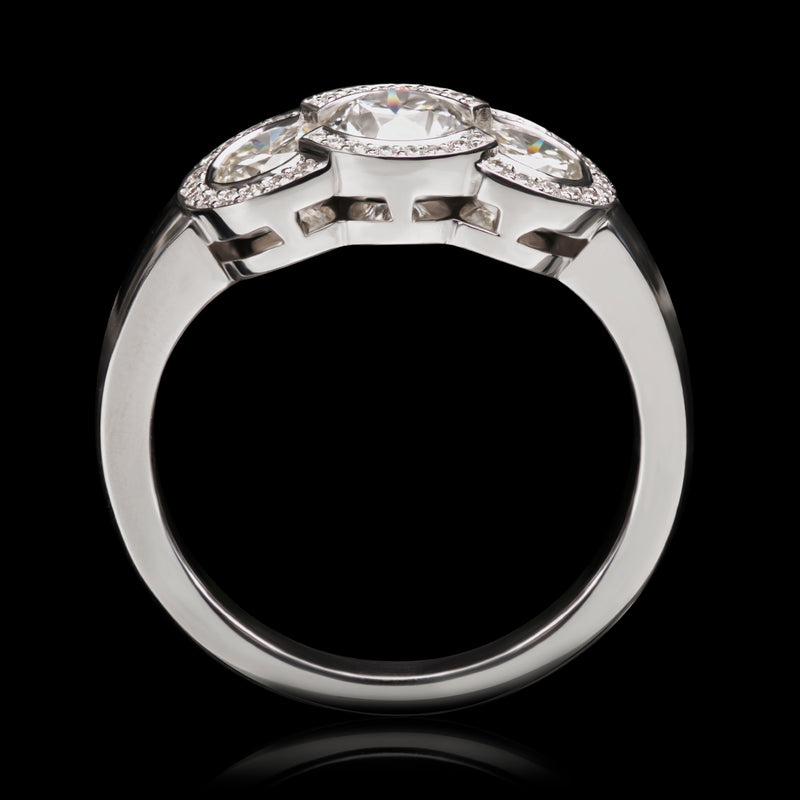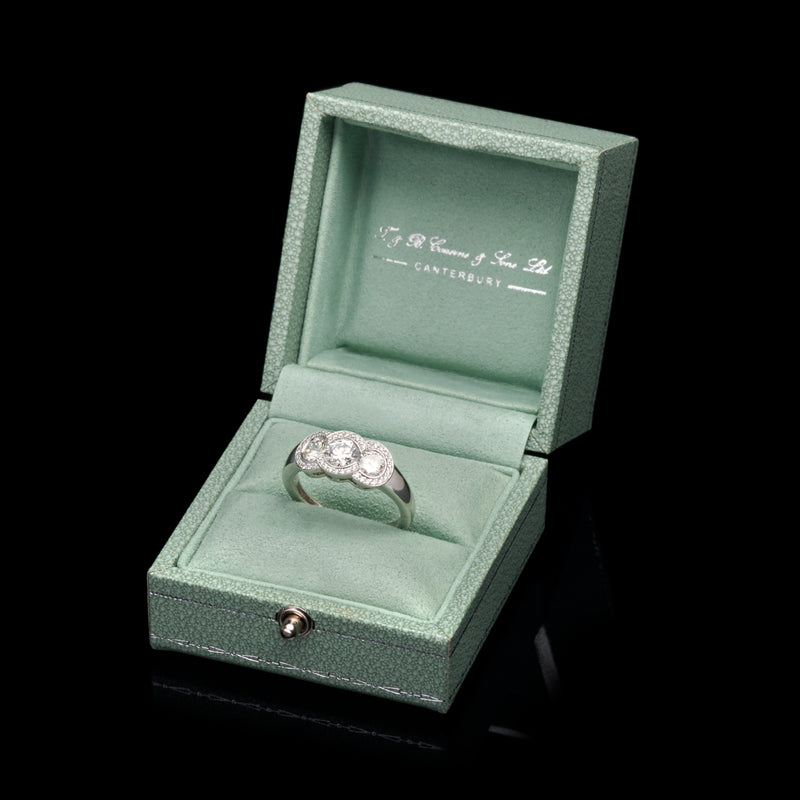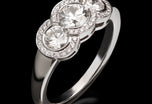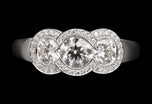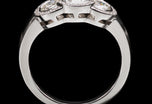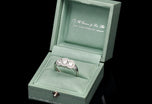 An all brilliant cut diamond triple cluster ring
This ring just has a touch of magic in its balance between the three principle brilliant cut diamonds and the tight embrace of the 40 tiny diamonds in the surround. 
The centre diamond weighs 0.55 carat and is H colour, SI clarity, it is flanked by a pair of matching brilliant cut diamonds of 0.61 carat total weight, also H colour, SI clarity. 
The amazing 40 diamonds in the surround weigh just 0.14 carat total, and are all G colour, VS clarity. 
The all 18 carat white gold ring is full of curves and the beautifully shaped head conforms wonderfully to the arc of the top of the finger, which reduces the overall width, and makes it blissfully comfortable between the fingers. 
Enchanting, and a tribute to the setter's extraordinary dexterity. 
Read more
Product Reference: 011 003 0022
£7,550.00