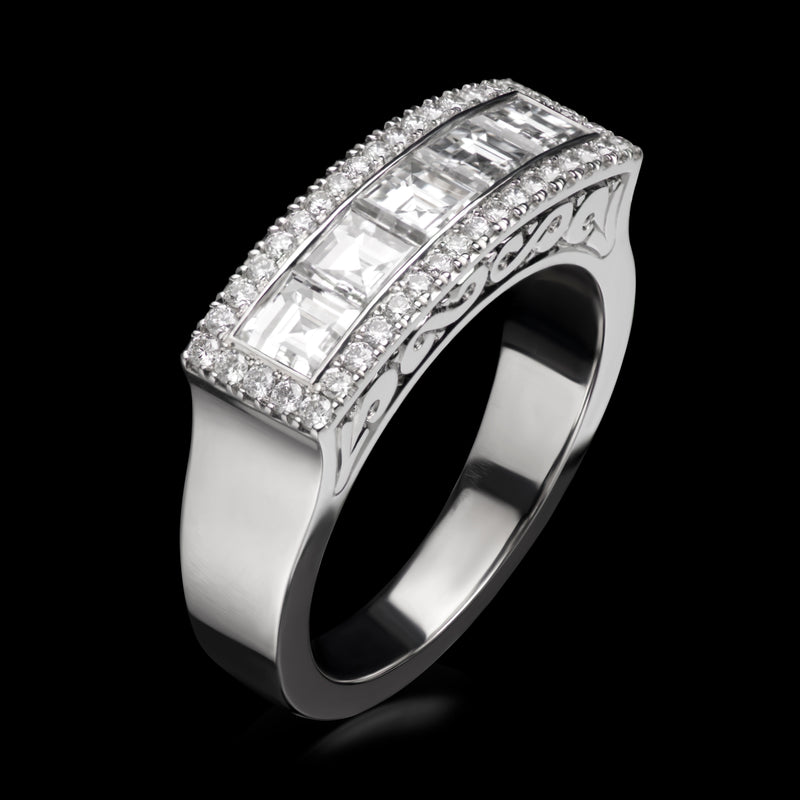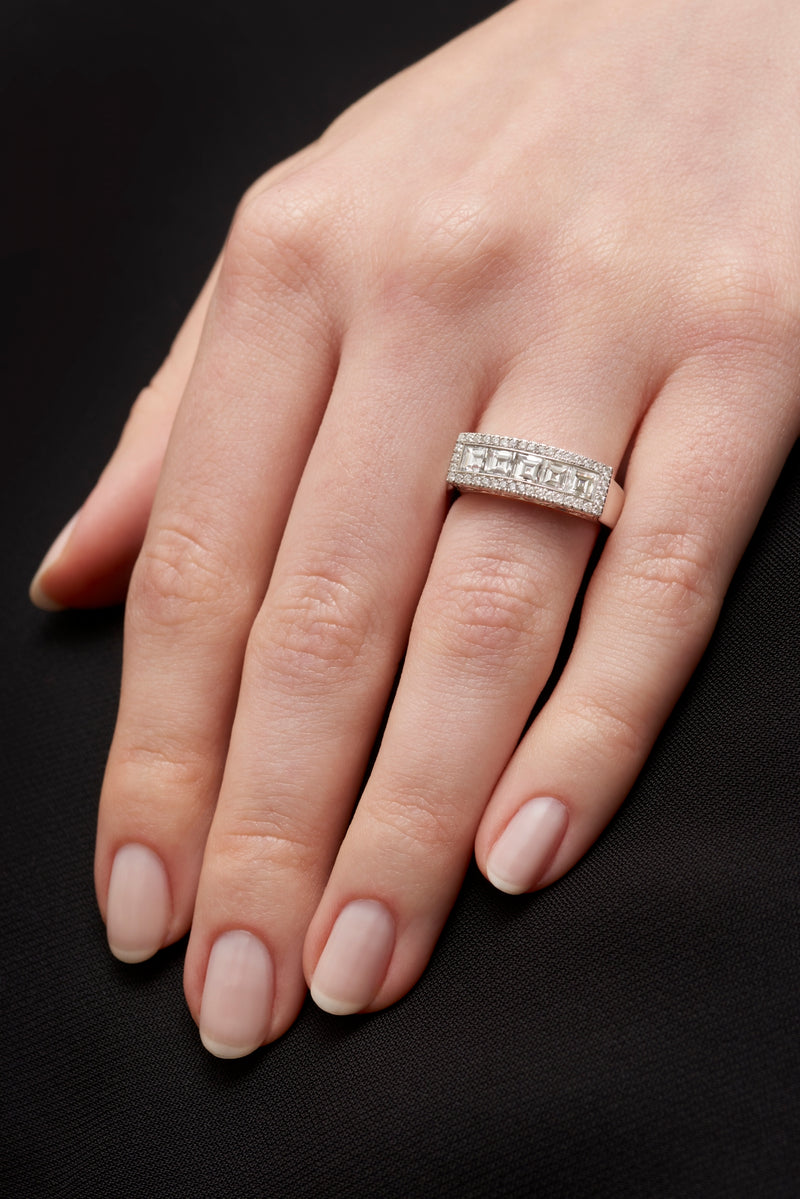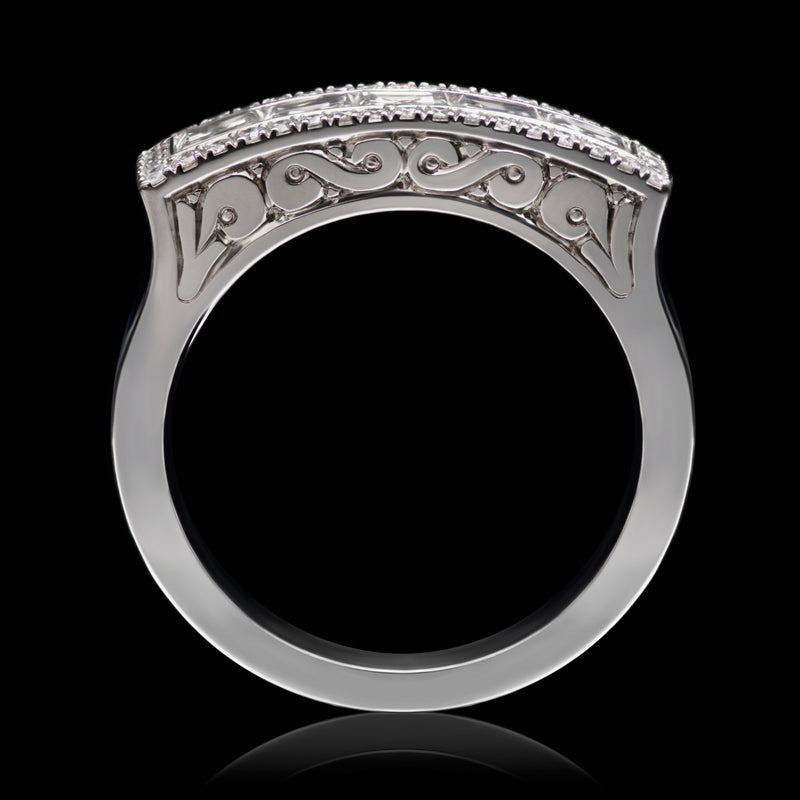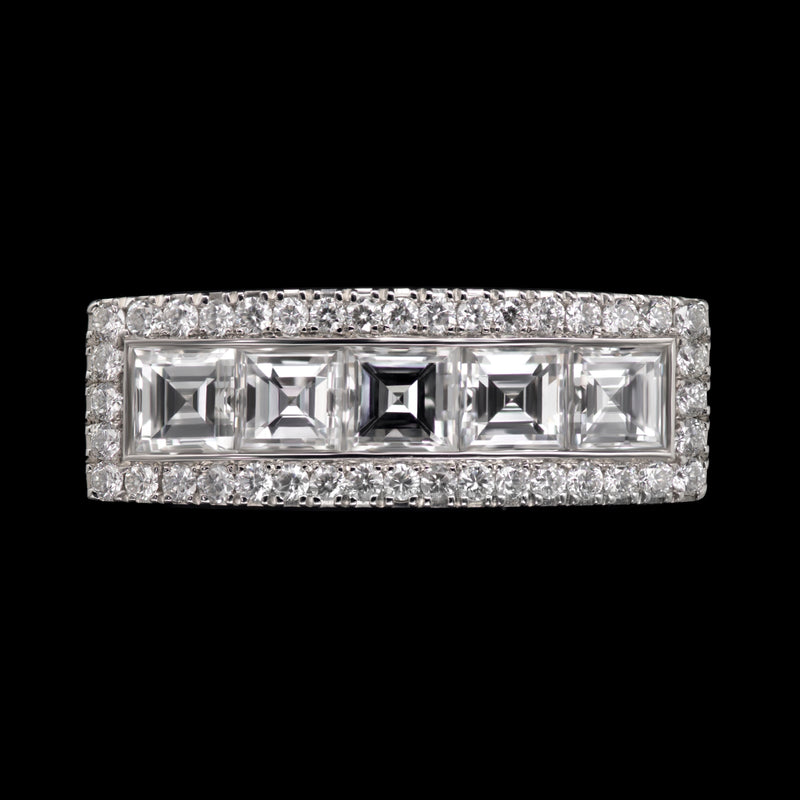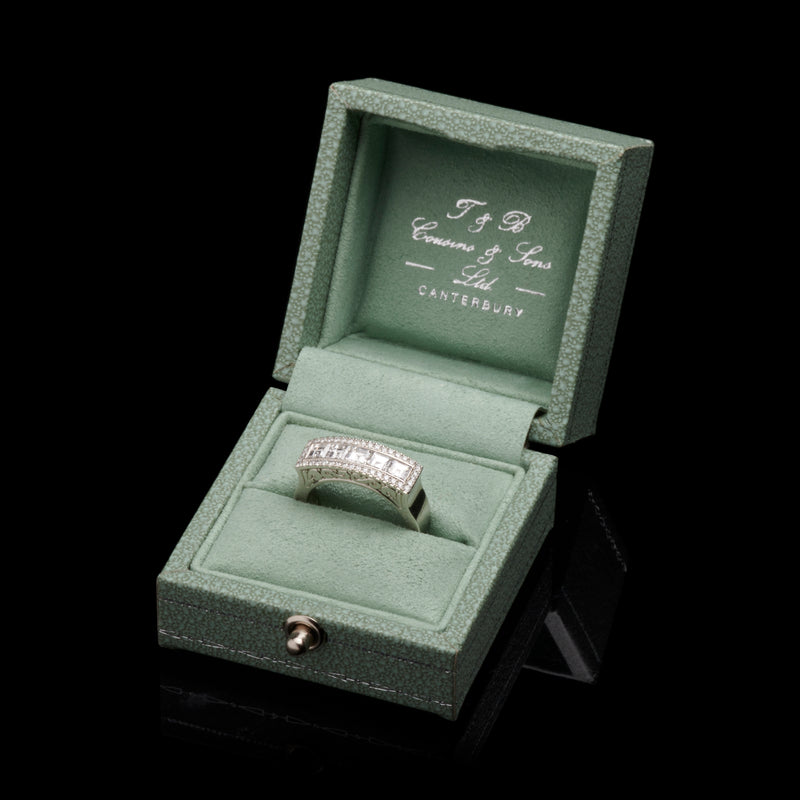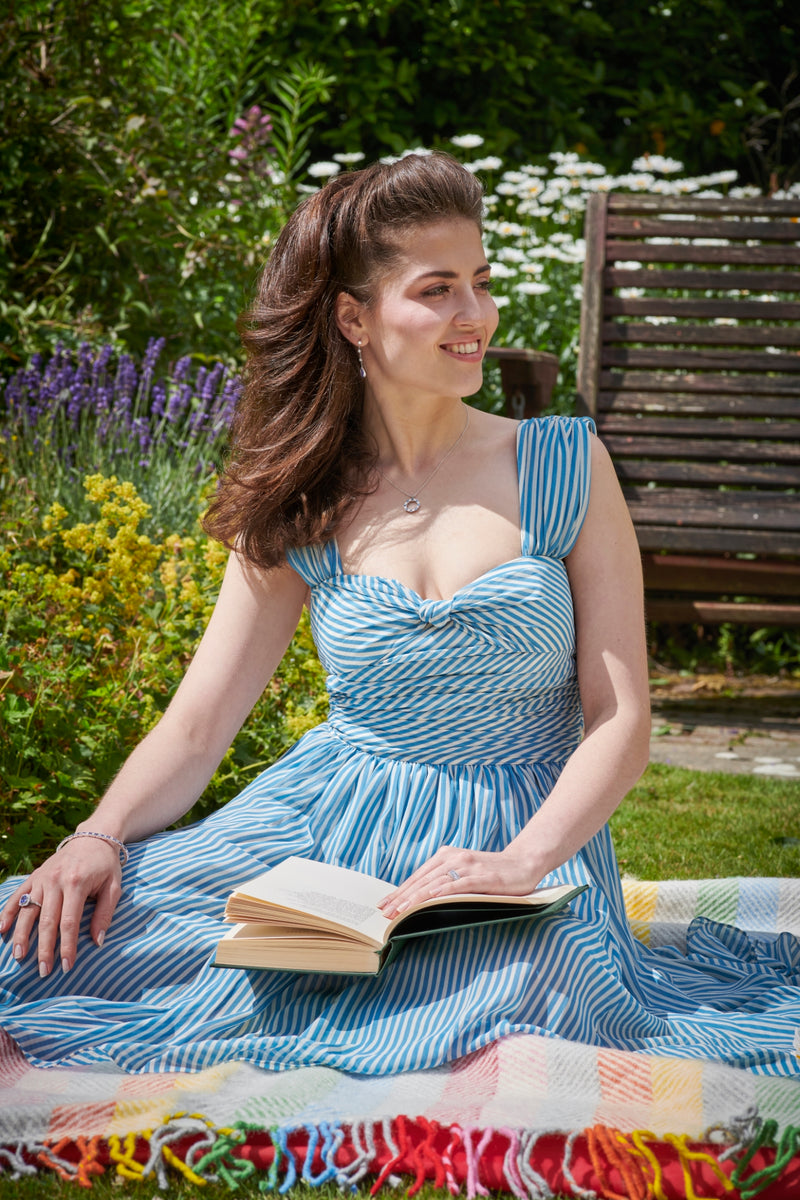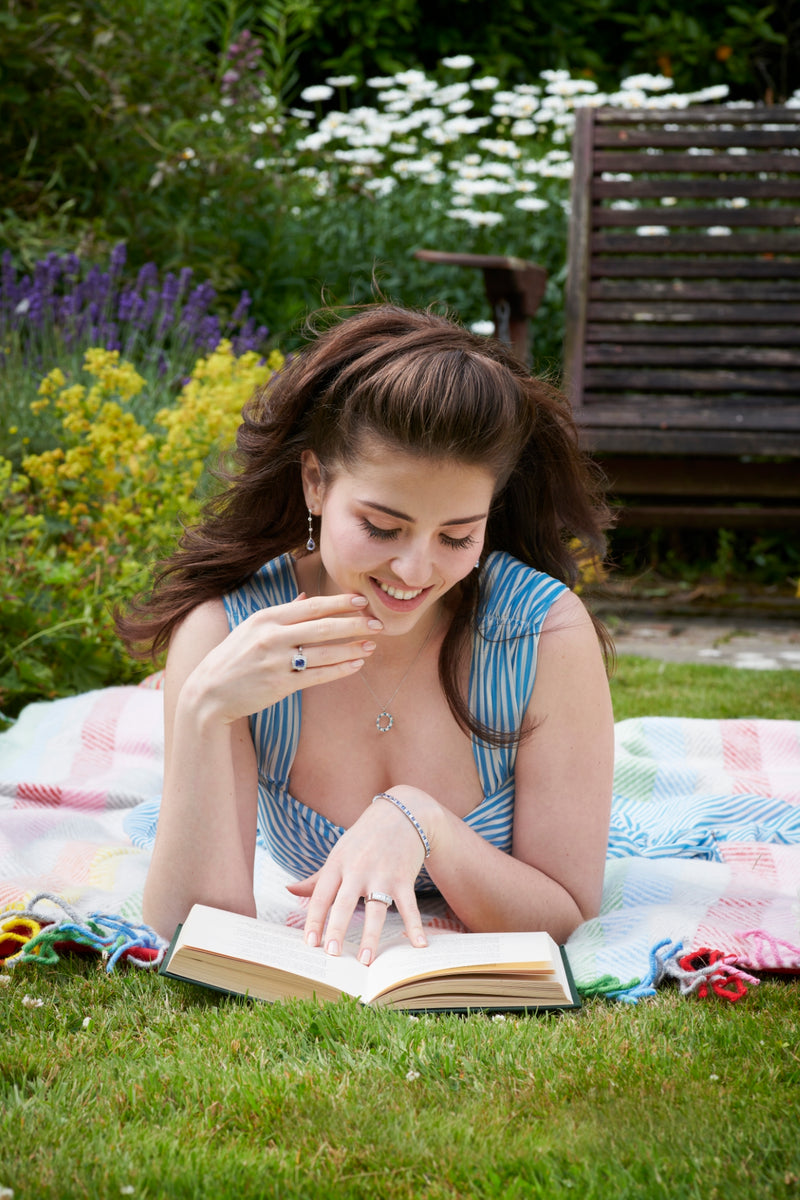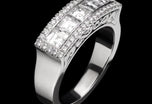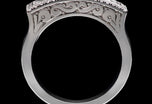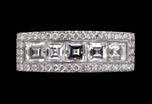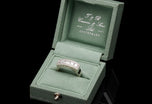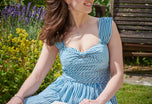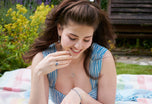 An All Diamond Carree Half Hoop Ring with Diamond Surround
This is the all diamond sibling of the emerald and diamond half hoop ring we made 021 005 0019. It is also all platinum and has five specially cut carree cut diamonds of 1.11 carat total weight, with a surround of 40 brilliant cut diamonds of 0.23 carat. All the diamonds are E colour (Exceptional white) VS clarity. 
There is something that is almost mesmerising in the combination of the deep reflective flash of the carree cut diamonds framed by the scintillation of the sparkle from the brilliants in the surround. 
Both these sibling rings have the crispness of a 1930's Art Deco inspired design, softened with a touch of Celtic influenced decoration in the beautiful scroll carved sides. 
If you seek a ring with individuality and flair, but retaining practicality, do come a see these delightful twins.
Size M.
Read more
Product Reference: 011 005 0047
£8,995.00