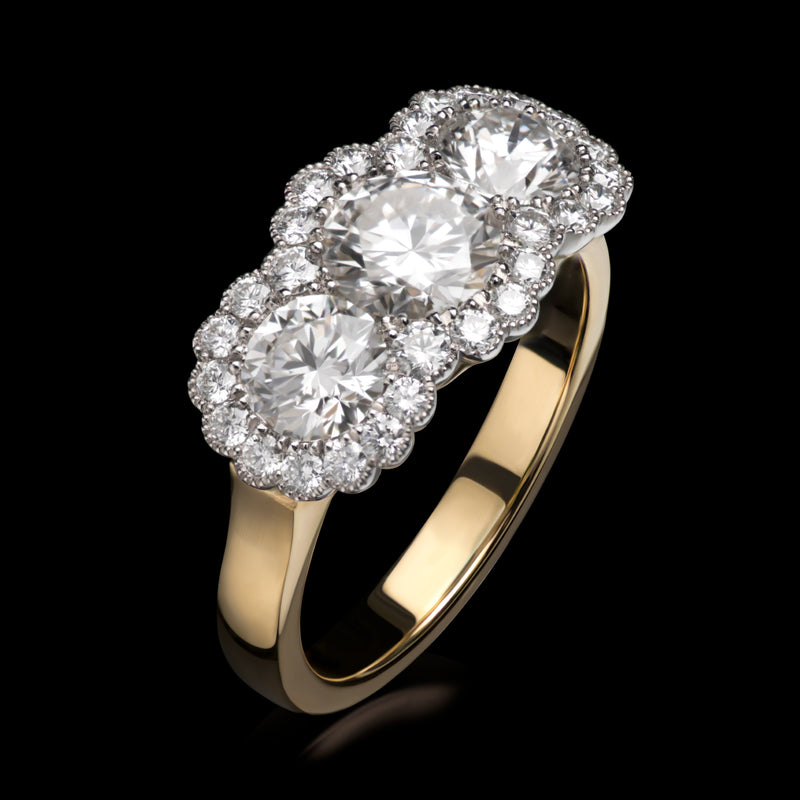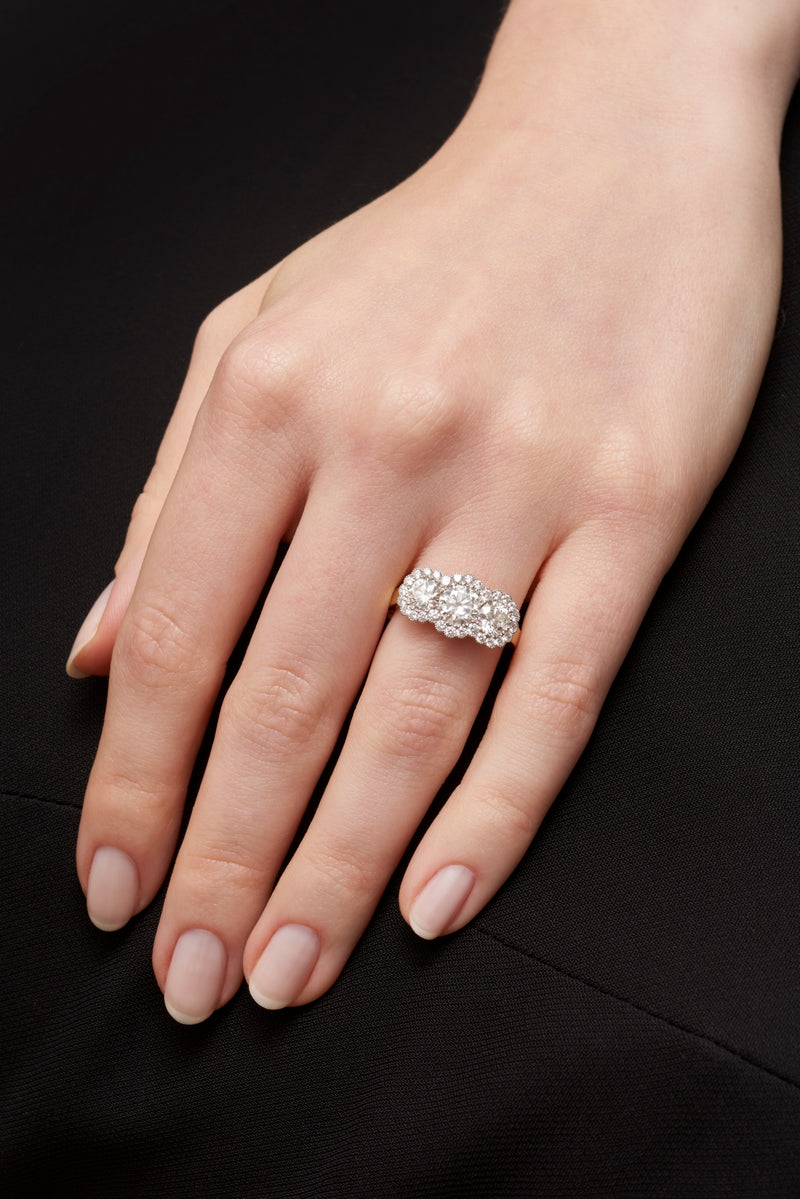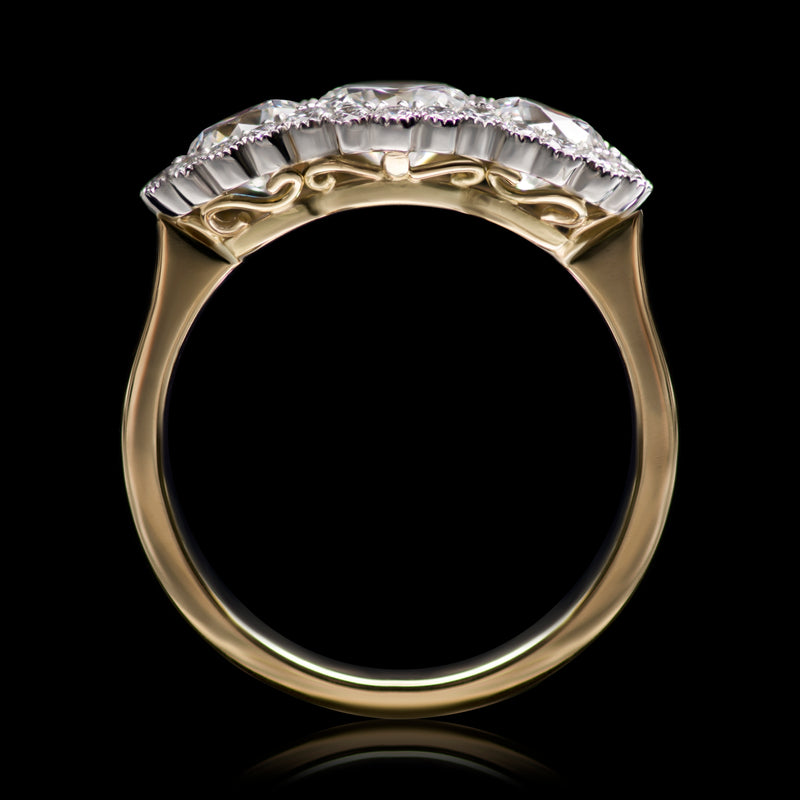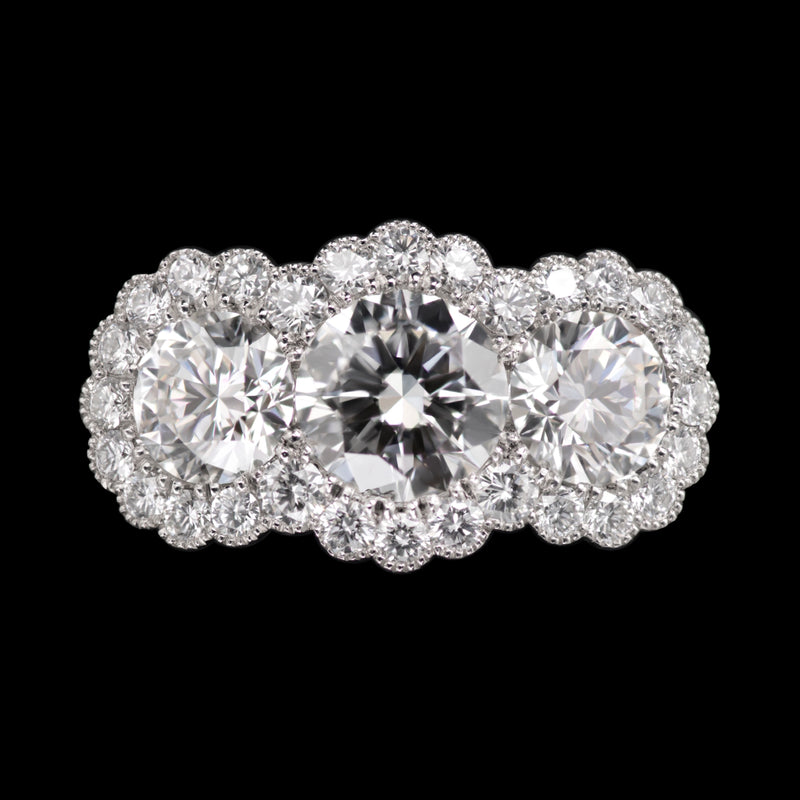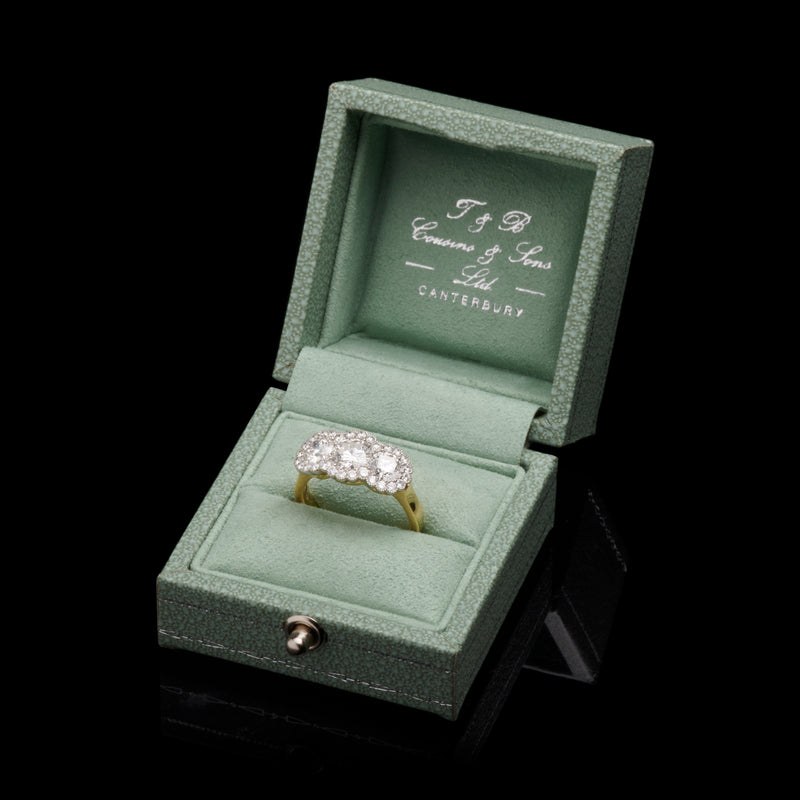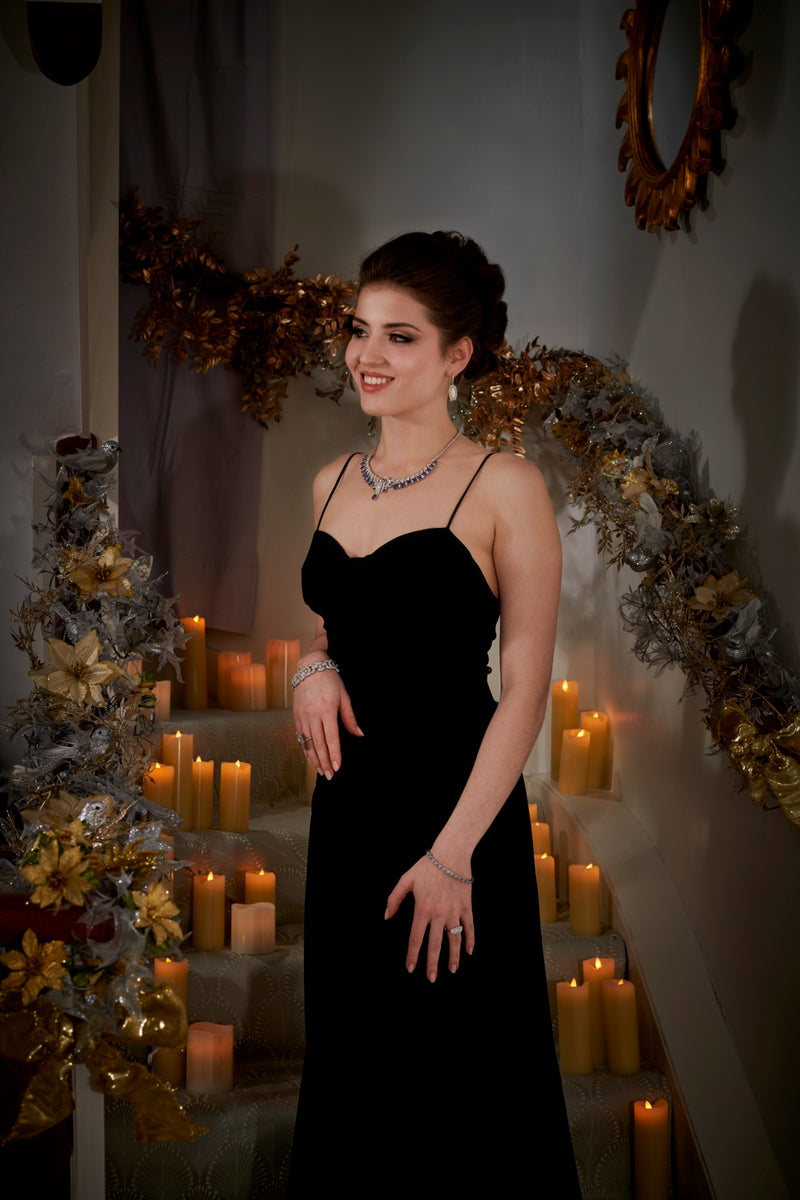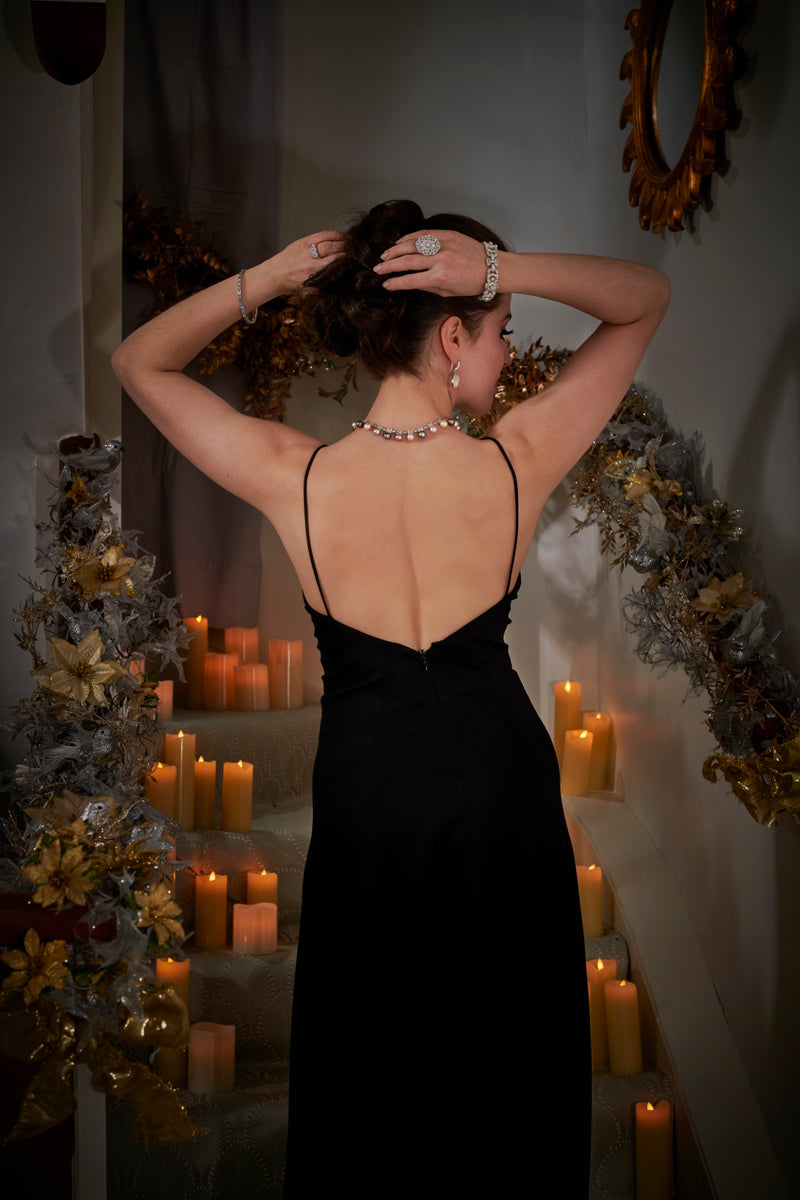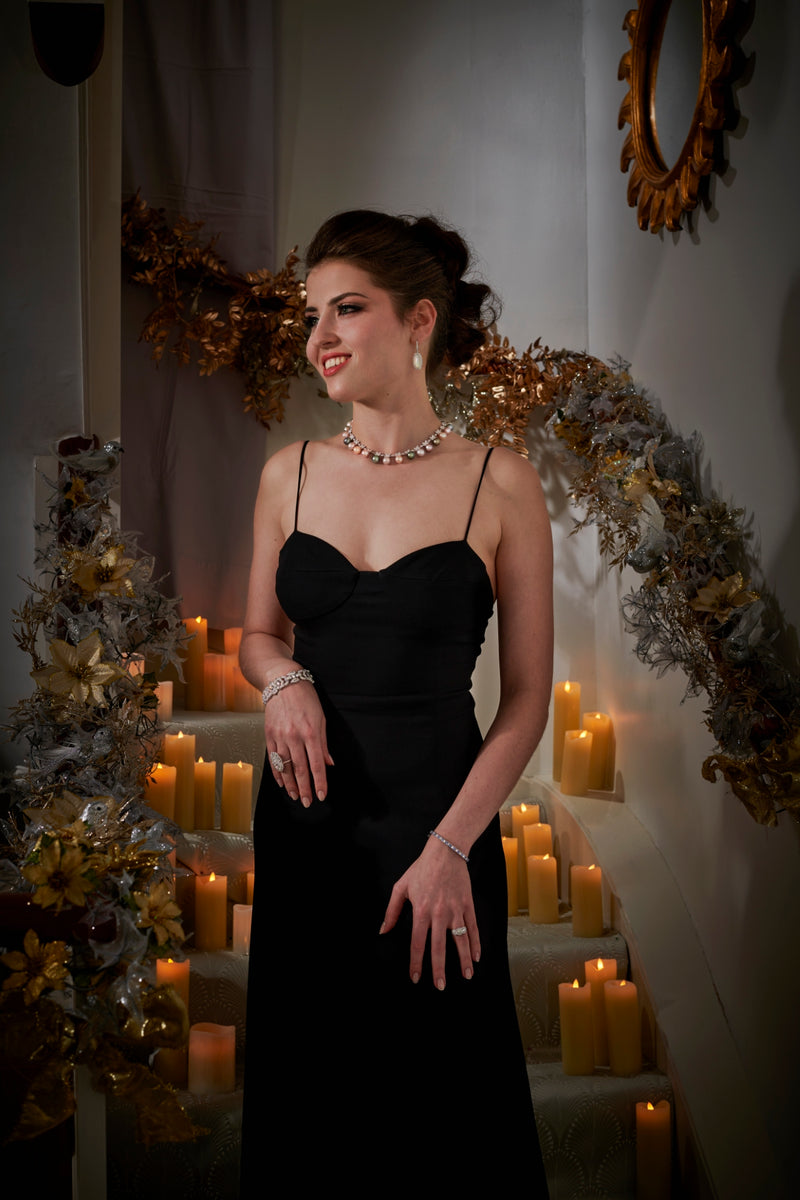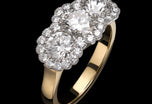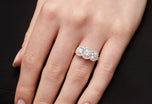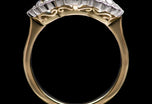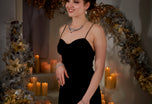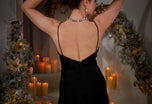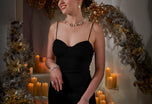 An all Diamond Triple Cluster Ring
The secret of the success of this very beautiful ring is in the wonderfully shaped curvature of the head that conforms perfectly to the curvature of the finger. This shaping has enabled us to use these three large principle diamonds without making the span of the ring between the fingers too excessive. 
The ring is all 18 carat yellow gold with platinum settings, and has beautifully pierced gallery sides. The centre brilliant cut diamond of 0.80 carat is flanked by a pair of brilliants of 1.00 carat total weight, all with a very precise diamond surround of 28 calibre small brilliants of 0.47 carat total weight, all the diamonds are E colour (Exceptional white) VS1 clarity. 
This ring is a sumptuous joy.
Read more
Product Reference: 071 003 0007
£27,250.00