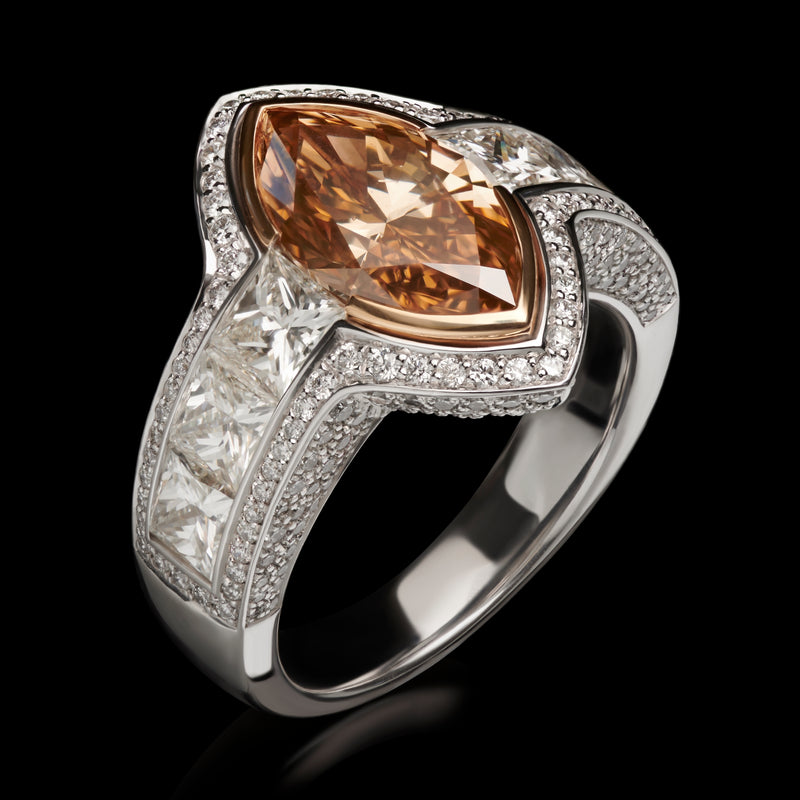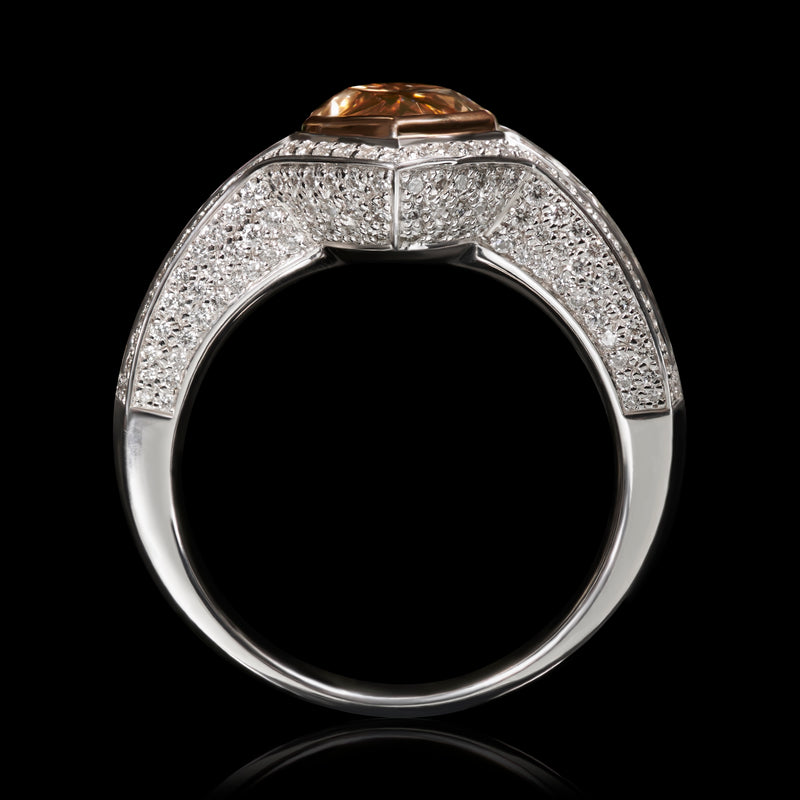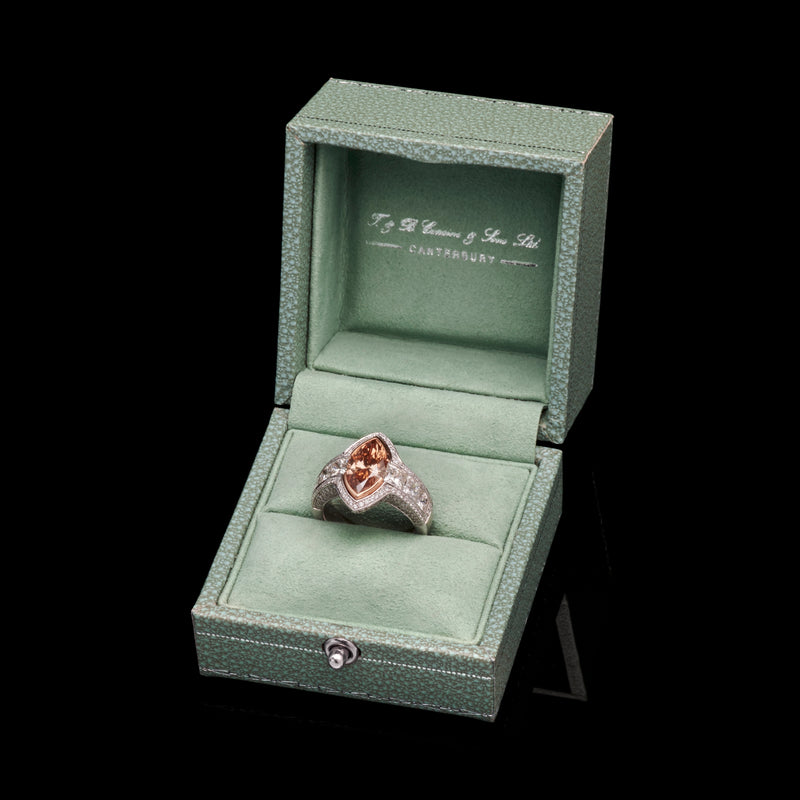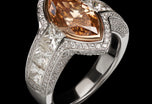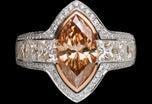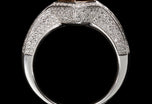 An amazing Cognac Navette Diamond Cluster Ring
This ring was made around this wonderful Cognac navette cut diamond which weighs 2.74 carats is natural colour, and SI clarity. 
The incredible diversity of inclusions within gemstones is a truly fascinating subject. Some of the images of these microscopic inclusions are so beautiful and extraordinary that they might rival images of a vastly different scale, taken by the Hubble and James Webb space telescopes. 
This Cognac navette cut diamond, partly thanks to its colour, displays such an inclusion beautifully, a wisp of minute particles resembling a cloudlike structure of a distant galaxy. 
This inclusion formed as the diamond crystal was formed under immense pressure and heat in molten magma, millions of years before any life on Earth, is a unique identifier of this remarkable gem, its own encrypted fingerprint. 
There is a wide held belief that any inclusion within a gem should be regarded as a flaw or a fault and be a detriment but, as this example shows they can be captivating and often give us a valuable insight into the formation of the amazing mineral wealth of our wonderful planet. 
The ring is all 18 carat white and pink gold. The navette is flanked with six princess cut diamonds of total weight 2.32 carats, all G colour, VVS clarity, and a pave set diamond surround and underside, with 240 brilliant cut diamonds total weight 0.64 carat all G colour, VS clarity. 
A simply sumptuous ring, with a little galaxy at its heart.
Read more
Product Reference: Cognac
£28,760.00